ZOMOPLUS has been the first brand in the Keycap Industry to develop products in collaboration with a famous name. Their One Piece series of keycaps have always been a fan favorite for keyboard and anime enthusiasts from all around the globe.
ZOMOPLUS has a huge range of products mainly dealing in keycaps (Artisan, 3D Printed, etc). Today, they are back again with a new release. This time around, they are back again with the One Piece anime series, bringing us a brand New 3D Metallic Artisan Keycap.
ZOMOPLUS One Piece Ace Artisan Keycap is launched officially for 49.99$, you can check out more information here.
This brand-new Artisan Keycap will be soon available in multiple color options. These are the first ever 3D metallic movable products in the series. The main design element, the hat-shaped design is completely free and rotating. They can be kept on moving for a long time as they have a bearing on the base. It can be described as tabletop decompression artifacts for keycaps. These new keycaps are made up of high-quality 6-series aluminum alloy material, carved using a high-precision CNC machining process. ZOMOPLUS has designed them using a luxurious paint finish with a secondary anodizing process. The One Plus Theme revives your memories of Luffy and his adventures.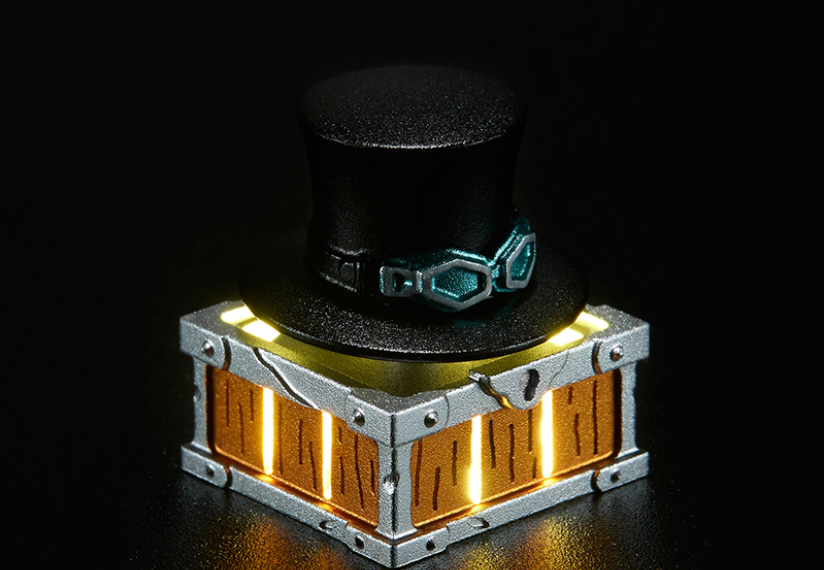 These new Artisan keycaps are launched in mainland China. Soon they will be launched internationally as well. You check HERE for more information.