Regular price
Sale price
$11.99 USD
Unit price
per
Sale
Sold out

TTC Tiger Linear Switch( Black top)
Operating force:45gf
Pre Travel:1.08mm
Total Travel:3.7mm
Bottom force:55gf

TTC Tiger RGB Linear Switch(Transparent top)
Operating force:45gf
Pre Travel:1.08mm
Total Travel:3.7mm
Features:-
>Quick & Precise trigger response.
>Linear feedback.
>Extended 25.5mm spring.
>Quick rebound.
>Light trigger force.
>Lego construction.
>Five-pin design.
>Available in RGB and Non-RGB variants.
Based on the basic characteristics of a Tiger, the TTC Tiger mechanical switches offer a ferocious performance with light trigger force, quick trigger response, and a solid rebound. The switches are available in both RGB and Non-RGB variants with RGB variants having a transparent top cover and a condenser to illuminate the RGB effects nicely. Bring a new experience to your keyboard with the TTC Tiger mechanical switches!!
Blessed With The Tiger:-
The Chinese Lunar Year in the year 2022 will be "Ren Yin" and it will have Tiger as its Zodiac. The top cover of the TTC Tiger switches not only have a Golden Tiger engraving but also has the ancient Chinese "Ren Yin" Character engraved onto the shell.
Quick Trigger With Light Trigger Force & Small Pre-Travel:-
TTC Tiger switches offer a quick trigger response with an operating force of just 45gf and a pre-travel of just 1.08mm. They have the same pre-travel as the speed silver switches, promising a lightning-fast performance!!
Extended Spring For Quick Rebound:-
In order to deliver a quick and soft typing experience, TTC has designed the Tiger switches with an extended 25.5mm spring. This long spring offers a smooth rebound upon key release. 
Lego-Like Structure:-
TTC Tiger switches are designed with TTC's patented Lego structure. The components are clipped together and offer an easy-to-use five-pin design. TTC Tiger RGB switches have 9 part construction while the Standard non-RGB switch has 7 part construction.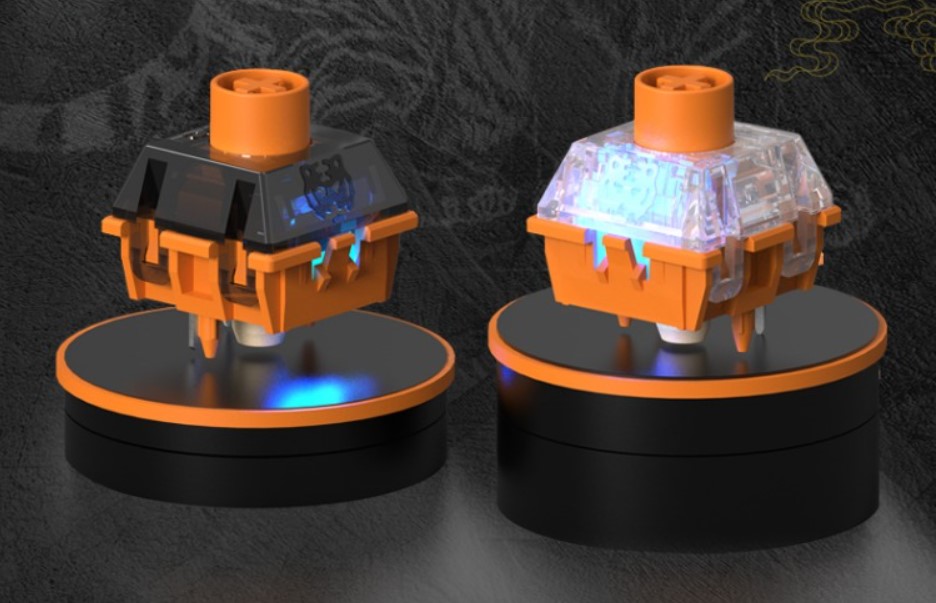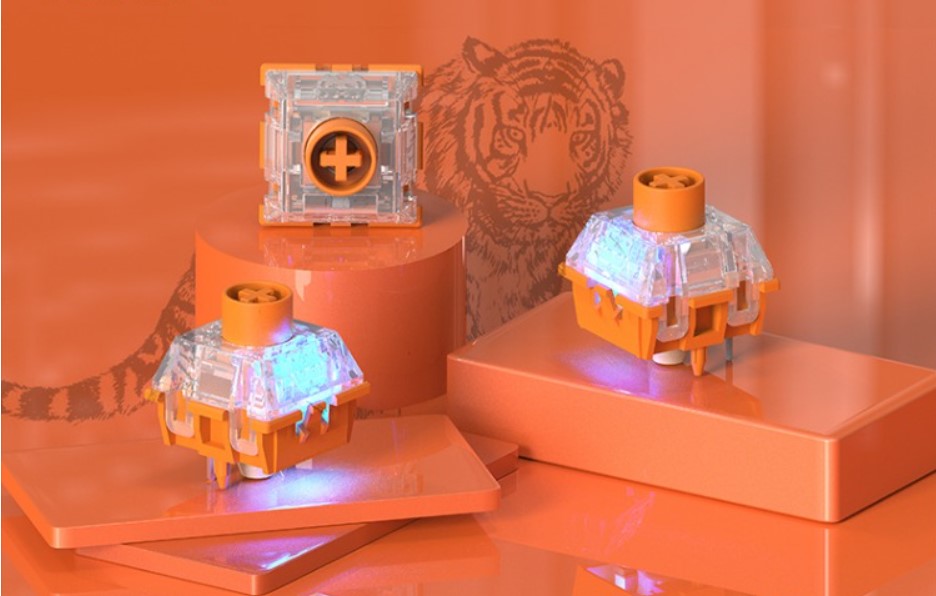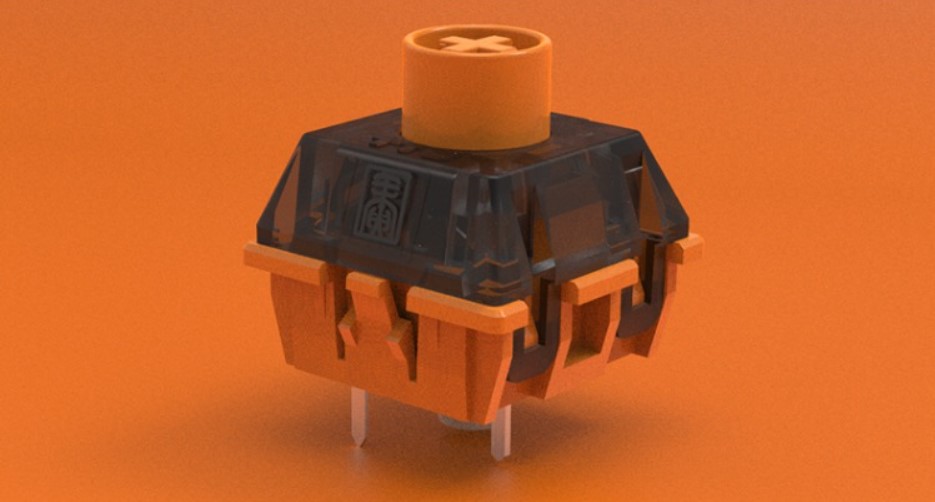 Share
View full details