On July 28, 2023, a revolutionary step was taken in the realm of keyboard technology as TTC unveiled its groundbreaking product - the TTC Mini Low Profile Mechanical Switches. This launch coincided with the grand opening day of the 20th China International Digital Interactive Entertainment Exhibition, ChinaJoy. Let's dive into the details of this cutting-edge creation that promises to reshape the way we interact with our devices.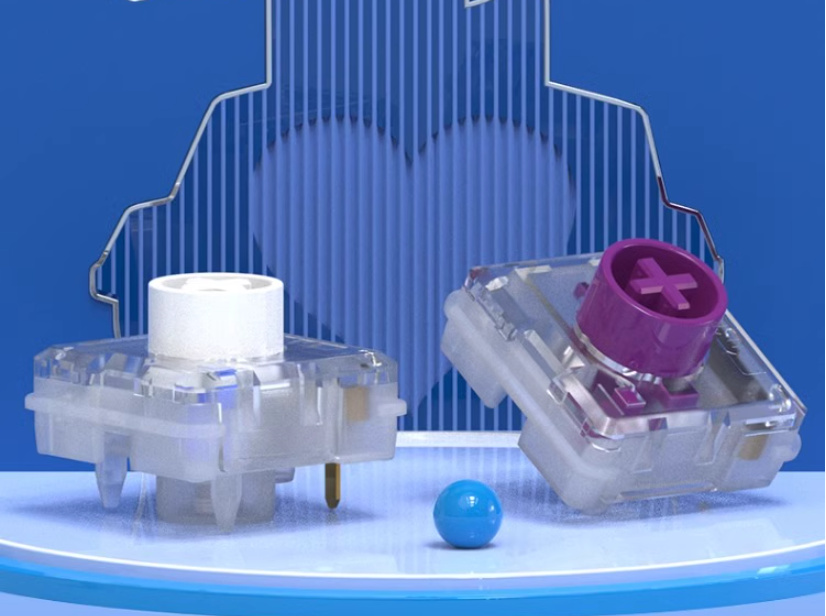 Mini White and Mini Purple: A New Dimension of Typing
TTC's innovation knows no bounds, and this is exemplified in the release of two extraordinary mini keyswitches: the Mini White and Mini Purple. The standout Mini White keyswitch, a collaborative effort between TTC and Lenovo, made its debut in the Lenovo ThinkBook KB Pro keyboard. Notably, it clinched the prestigious 2023 German Red Dot Design Award, a testament to its impeccable craftsmanship and design excellence. The Mini White keyswitch stands as the inaugural clicky keyswitch in the Mini keyswitch series. It harnesses the unique TTC patented torsion spring sound structure, crafting a distinct clear sound and a remarkable sense of recognition. But what truly sets it apart is the ingenious ultra-long total travel structure, offering a typing experience that's softer, thinner, and undeniably more comfortable. 
For more TTC Switches, please check Here.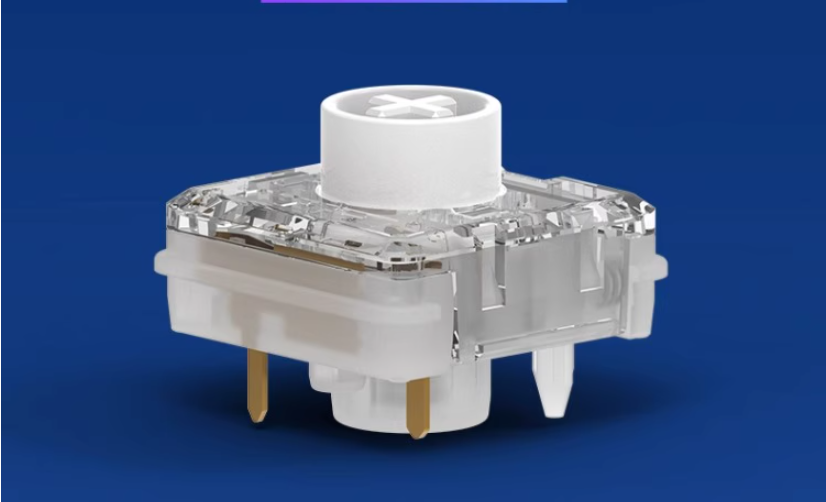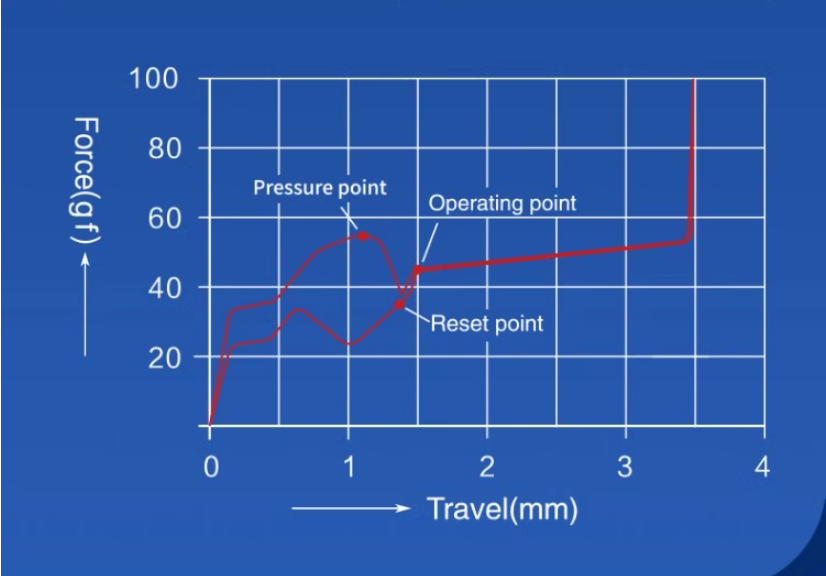 Elevated Comfort through Ingenious Design
One of the primary challenges faced by low-profile keyswitches is striking the right balance between height and travel, ensuring optimal comfort without compromising the sleek form factor. Over a year of relentless research and development led TTC to a breakthrough: a total travel of 3.5mm, a feat that rivals high-profile keyswitches in terms of comfort and speed. This achievement not only enhances the typing experience but also signifies the fusion of the low-profile shape with the heart of high-profile switches. It's a marriage of form and function, resulting in a compact yet incredibly comfortable keyswitch.
For more TTC Switches, please check Here.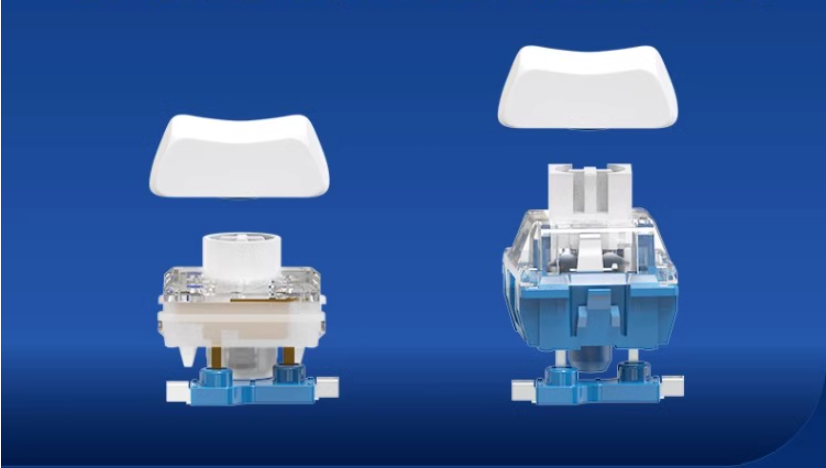 Unprecedented Compatibility and Versatility
In an industry-first move, TTC's Mini Low Profile Mechanical Switches integrate seamlessly into existing high-profile setups. This is made possible through an innovative internal structure that shares the same keyswitch socket as its high-profile counterparts, offering stability and efficiency like never before. With a shared key cap design, the possibilities for keyboard customization and hybrid setups are endless, ushering in a new era of high-low profile switch mixing.
For more Low Profile Switches, please check Here.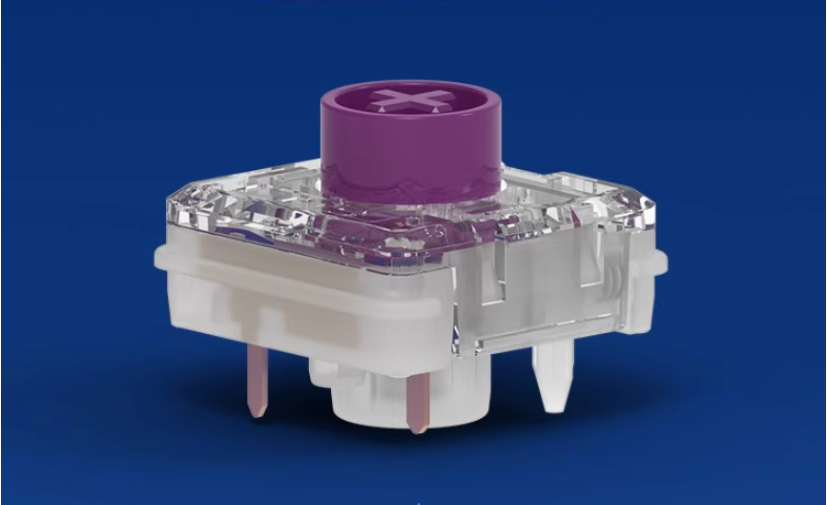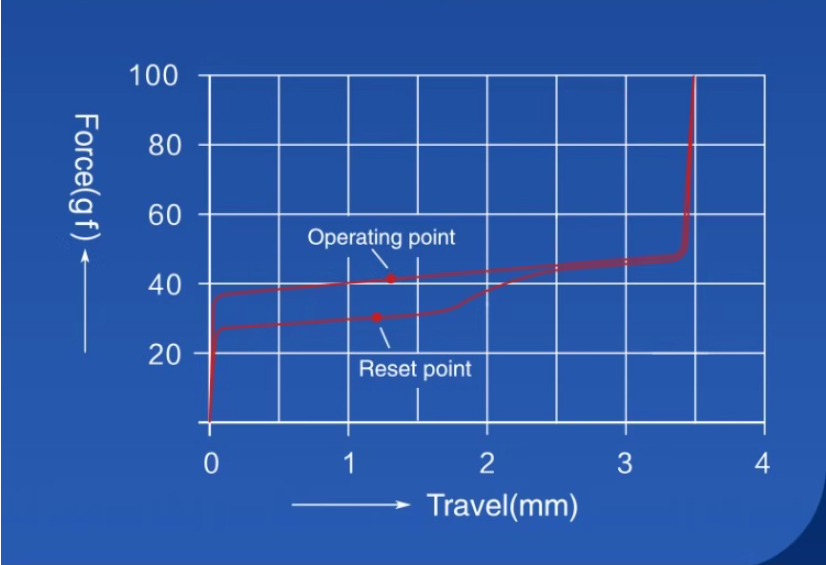 Innovation Meets Audio Elegance
Achieving the signature clicky sound synonymous with high-profile keyswitches in a miniature form factor is no small feat. TTC, in collaboration with Lenovo, devised the patented torsion spring sound structure keyswitch, ensuring that the Mini White keyswitch delivers an auditory experience that's as satisfying as it is efficient. This technology was previously recognized with awards such as the Best Gaming Device and Best Product Awards at CES 2016 when it was integrated into the Lenovo Y900 notebook.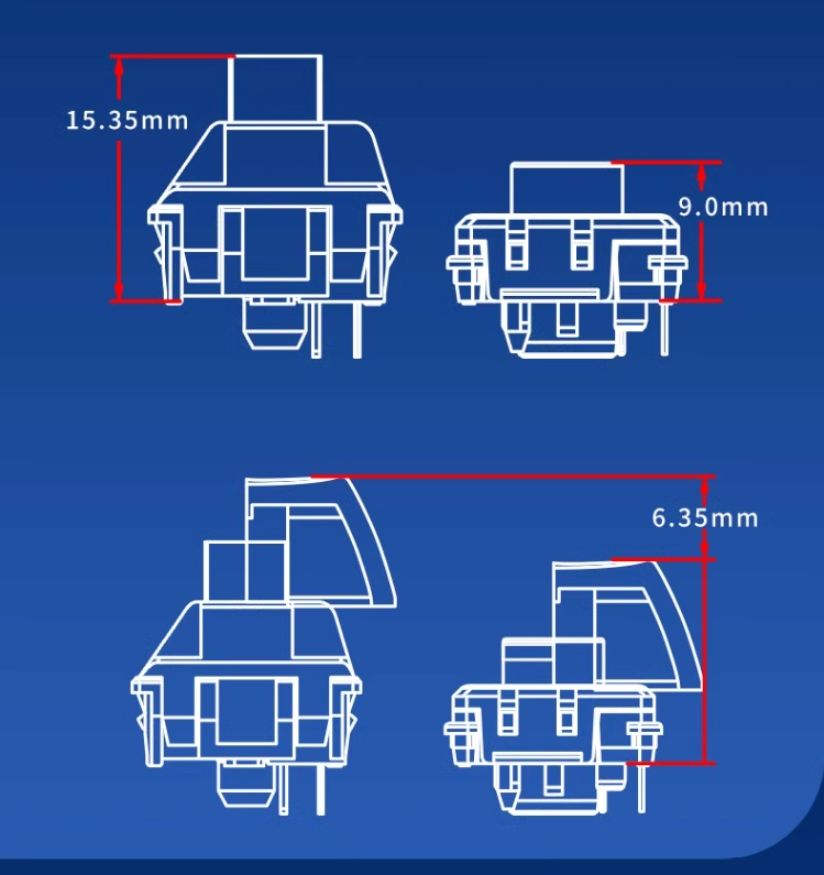 Slimmer, Smoother, and Ready for Action
TTC's commitment to innovation isn't limited to design alone. The Mini Low Profile Mechanical Switches herald a new era of sleekness with a 45% reduction in installation height compared to their high-profile counterparts. This not only contributes to the keyboard's overall thinness but also enhances portability without sacrificing functionality. An enhanced cross keyswitch core and base design guarantees a smoother button feel, harmonizing perfectly with a wide range of MX key caps. The factory-applied precision lubrication ensures that your typing experience is seamless from the very beginning.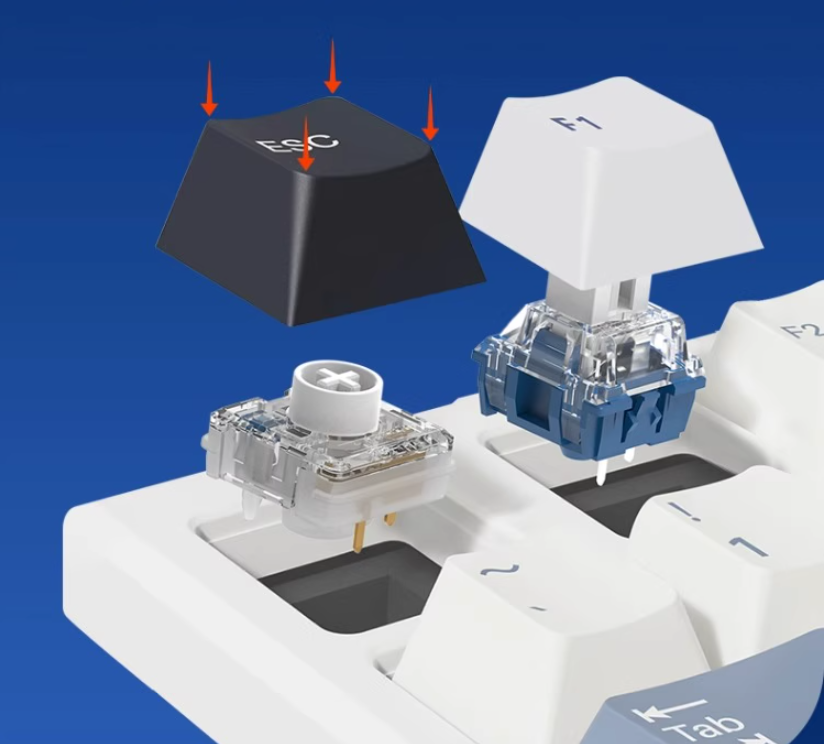 A New Angle on Precision
Precision and consistency are paramount in any mechanical switch, and the TTC Mini Low Profile Mechanical Switches deliver on both fronts. These switches are engineered using high-precision tooling and cutting-edge manufacturing processes, resulting in exceptional feel consistency and smoothness from various angles. The keys respond with accuracy, ensuring an unparalleled input experience.
For all our Keyboard Switches, please check Here.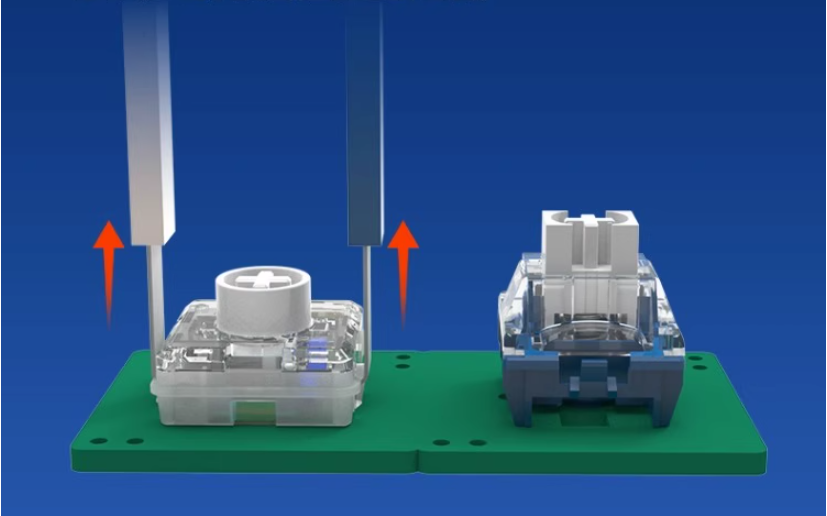 The TTC Mini Low Profile Mechanical Switches: Redefining Typing
In a world where every keystroke matters, the TTC Mini Low Profile Mechanical Switches represent a quantum leap in keyboard technology. With a fusion of high-profile heart and low-profile aesthetics, these switches redefine the boundaries of what's possible in the realm of typing. Whether you're a casual typist, a creative professional, or a dedicated gamer, the Mini Low Profile Mechanical Switches are poised to revolutionize your input experience. Welcome to a new era of comfort, precision, and innovation - courtesy of TTC.
Check more detail about TTC Mini Low Profile Mechanical Switches from Here.
Tips: The way of the mini keyswitch pulls the keyswitch is different from the high keyswitch. The high keyswitch is to use the keyswitch puller to clamp the upper and lower middle ends of the keyswitch, and the TTC mini keyswitch is to clamp the left and right middle sides of the keyswitch.