Regular price
$219.00 USD
Regular price
Sale price
$219.00 USD
Unit price
per
Sale
Sold out
Features:
>Special Cheese Themed Design.
>Ultra-compact 65% layout(67-key configuration).
>Cheese Themed Dye Sublimed MDA Height PBT Keycaps.
>Customised Kailh Box Yellow Cheese Switches.
>Gasket Mounted Structure.
>PC Positioning Board.
>Full-Key Hot-Swappable Support.
>Full-RGB Backlit.
>18 Pre-built backlight effects.
>Supports Music Rhythm Lighting Effects.
>Full-Key Non-Conflict Operation.
Technical Specifications:
>No. Of Keys: 67.
>Shell Material: Aluminum alloy.
>Connection: USB Type-C.
>Dimensions: 327x118.2x43.4mm.
>Weight: 1.5Kg approx.
Looking for some Cheese?? AJAZZ has brought us an amazing Cheese themed mechanical keyboard, meet the AJAZZ AC067. It's a 65% mechanical keyboard with a 67-key arrangement. The entire aluminum alloy chassis has been designed to match a brick of Cheese in a beautiful yellow color. AJAZZ has worked with Kalih to design super smooth and linear Box Yellow Cheese switches for the keyboard. Bring home some cheese and be ready to type with super-smooth response of the new Kalih Box Yellow Cheese switches!!
Jerry's Favorite Cheese Is here For You:
The design inspiration for the AJAZZ AC067 Cheese keyboard comes From Jerry in "Tom and Jerry". Just like he used to love his bricks of Cheese, you are gonna love the design of the keyboard here. The appearance of real cheese is achieved by high-precision CNC machining process of the shell. The design of the keyboard is surely drooling, wait till it impresses you with its design!!
Beautifully Themed Keycaps:
AJAZZ AC067 mechanical keyboard uses high-quality MDA height PBT keycaps. These keycaps feature a beautiful cheese theme with a combination of yellow and white colors. Some keys like the Spacebar also have artistic cheese images printed on to them. The yellow and white color combination of the keycaps complements the theme of the keyboard and shares the same drooling vibe as the chassis!!
Ultra-Compact Layout:
AJAZZ AC067 Mechanical Keyboard has got an ultra-compact 65% layout. The keyboard features a 67-key arrangement compromising of Alphanumeric keys, Arrow keys, etc. It looks so cute and compact that you are gonna love it on your desk. Not to mention the cheesy chassis complements your desk at an all-new level.
Gasket Mounted Structure:
Designed with a PC positioning board, the AJAZZ AC067 mechanical keyboard gets a gasket-mounted structure. Pretty sure you are gonna get a super smooth typing response with no wobble or shaking issues with the keyboard.
Specially-Designed Yellow Cheese Mechanical Switches:
In collaboration with Kalih, AJAZZ has designed a set of new Yellow Cheese mechanical switches. They offer a smooth and linear response for every single keystroke matching the proper theme of the keyboard. The keyboard not only looks like a block of cheese, but it also has a response as smooth as cheese.
Hot-Swappable & Non-Conflict Design:
AJAZZ AC067 mechanical keyboard allows the users full control over their experience. The keyboard has a full-key hot-swappable design. Users can easily change the switches as per their liking. It also has a non-conflict design, protecting it from Ghosting issues and promising a rich experience for the users.
Multi-Color RGB Backlight:
AC067 Cheese Mechanical Keyboard has a full-RGB backlit design. The keyboard features 18 pre-built backlight effects and it also supports musical rhythm effects matching your keyboard's backlight to the beats of your music!!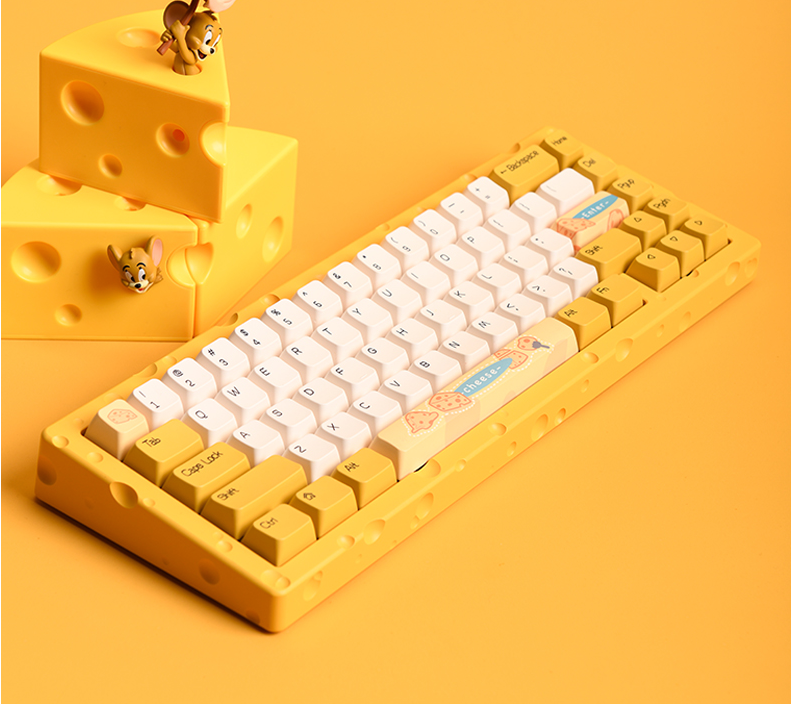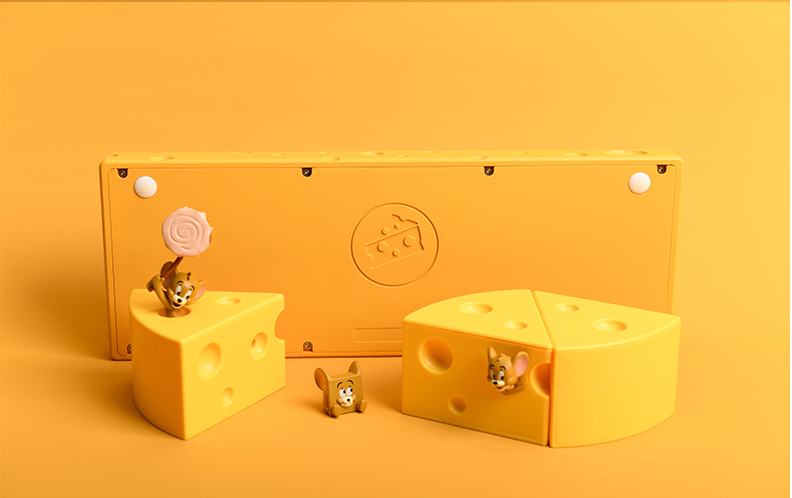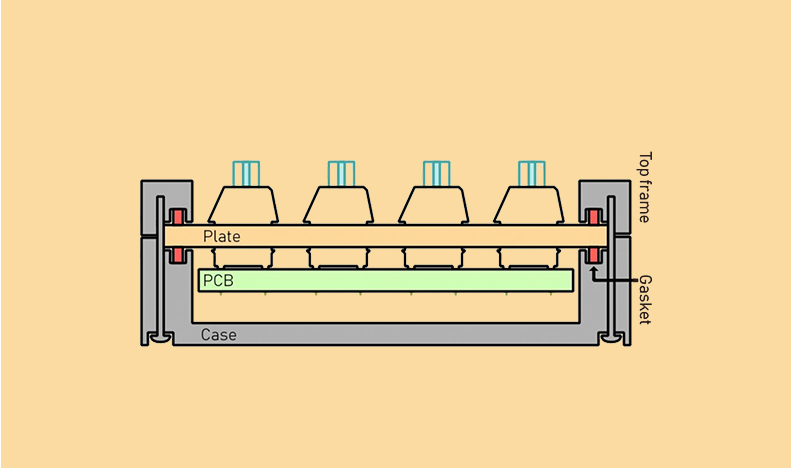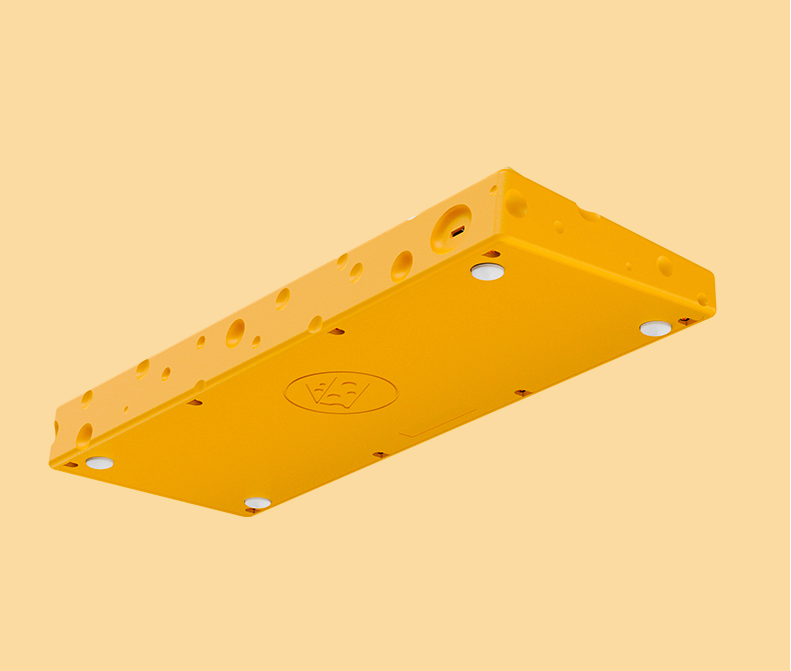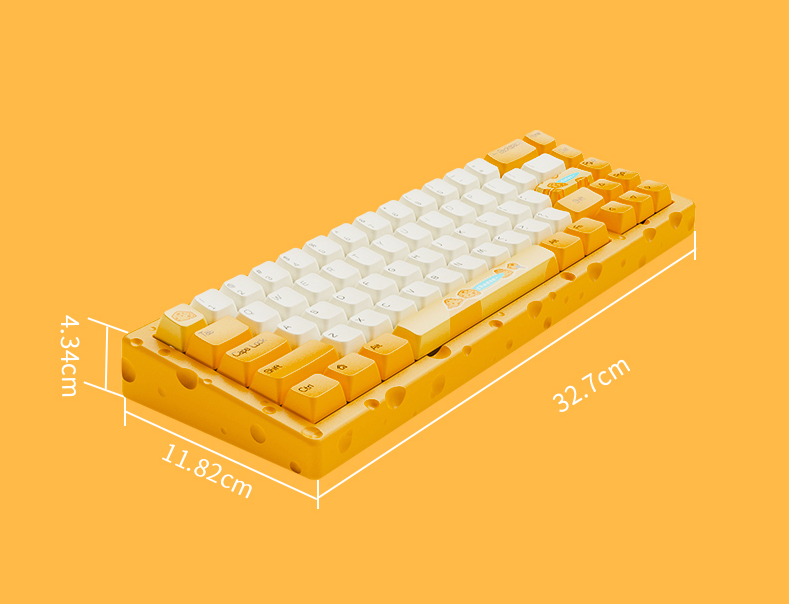 Share
View full details