Regular price
$149.99 USD
Regular price
Sale price
$149.99 USD
Unit price
per
Sale
Sold out
Features:-
>Aesthetic Elegant Design.
>All-Aluminum Alloy Chassis.
>Brushed Copper Backplate.
>Versatile Three-Mode Connectivity.
>Gasket Structure Design.
>Three-Layered Sound-Absorbing Structures.
>PC Material Positioning Board.
>OEM Profile Side-Engraved PBT Keycaps.
>Customised Watermelon Switches.
>Full-Key Hot-Swappable Sockets.
>Full-Color 16.8 Million Color RGB Backlight.
>Custom Driver Software.
>Long-Lasting battery With 2000mAh Rechargeable Battery.
Technical Specifications:-
>No. Of Keys: 67.
>Shell Material: Aluminum alloy.
>Supported Connection Modes: Wireless Bluetooth, Wireless 2.4GHz, Wired USB Type-C.
>Connection: USB Type-C.
>Dimensions: 323x116.8x34mm.
>Weight: 1.450Kg approx.
Introducing the all-new AJAZZ AC067 White Moon ultra-compact 65% mechanical keyboard. AJ067 is a world-famous model which has many different variants. The latest AC067 White Moon has a sweet and elegant color scheme depicting the surreal beauty of the frosty clear shade. It is the heartbeat of young and flawless!! The White Moon AC067 looks absolutely beautiful and has an eye-pleasing color scheme. The keyboard adopts high-quality all-metallic aluminum alloy chassis with a brushed copper back plate. It has side-printed OEM height PBT material keycaps and features dynamic RGB backlight with multiple loaded lighting effects!!
Aesthetically Beautiful:-
AJAZZ AC067 mechanical keyboard has superb build quality. The keyboard has complete metallic chassis with a high-quality aluminum alloy metallic shell. It is as stunning as frost and snow. The chassis is treated with electrostatic spraying for complete protection from corrosion and oxidation. AJAZZ has also featured a brushed copper backplate on the AC067 that gives the keyboard a premium finish.
Super Satisfying Typing With Gasket Structure Design:-
AJAZZ AC067 White Moon mechanical keyboard adopts a gasket-mounted structure design. Paired with a high-quality PC material positioning board, The keyboard has a satisfying typing experience with its elastic gasket structure. Keystrokes are smooth and show a smooth rebound. There are no vibrations, just simple smooth typing on the AC067 White Moon!!
Three-Layered Sound-Absorbing Design:-
The AC067 White Moon mechanical keyboard features a three-layered sounding-absorbing design. It features a Poron Sandwich Cotton padding, IXPE Under-Shaft Padding, and Poron Bottom padding. Along with the famous gasket structure design, this three-layered sound-absorbing padding greatly improves the user experience with no vibrations, no sharp resonance cavity sound, just pure typing feedback!!
Dynamic RGB Backlighting:-
Taking the looks of the AC067 White Moon even further, AJAZZ has equipped the keyboard with a dynamic RGB backlit design. The keyboard has 18 different dynamic and static lighting effects that help the user to customize their experience.
Versatile Three-Mode Connectivity:-
With versatile three-mode connectivity, the AJAZZ AC067 White Moon Edition helps you connect with different sources effortlessly. You get wireless Bluetooth, Wireless 2.4GHz, and Wired USB Type-C connection options. Using Bluetooth mode allows you to connect with multiple devices and switch between them simultaneously.
Long-Lasting Battery Backup:-
AJAZZ AC067 comes equipped with a large-capacity 2000mAh Battery that provides an extended battery backup of up to 100 hours with a single charge. Charge the keyboard once and then use it for days without worrying about the battery draining out.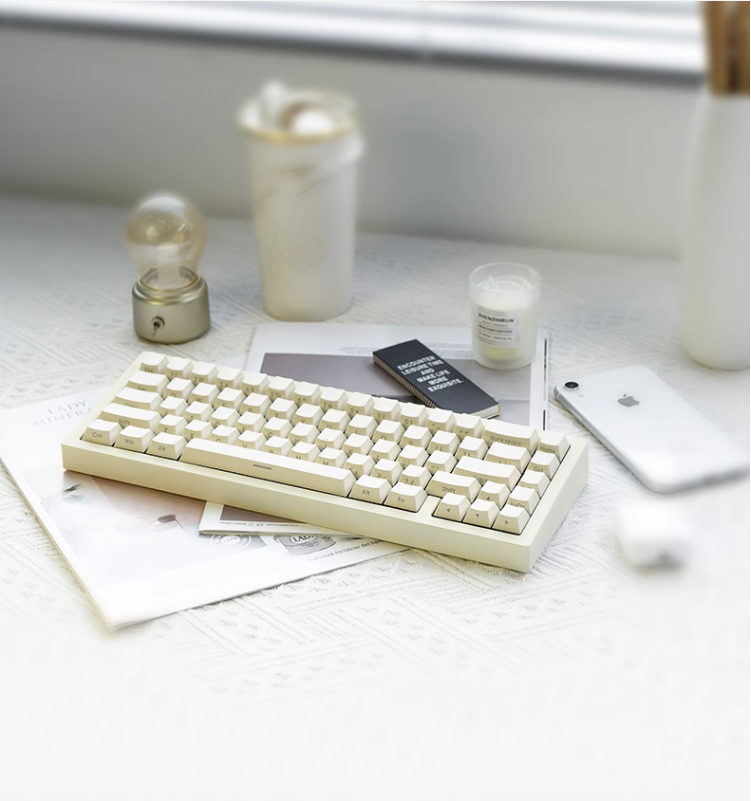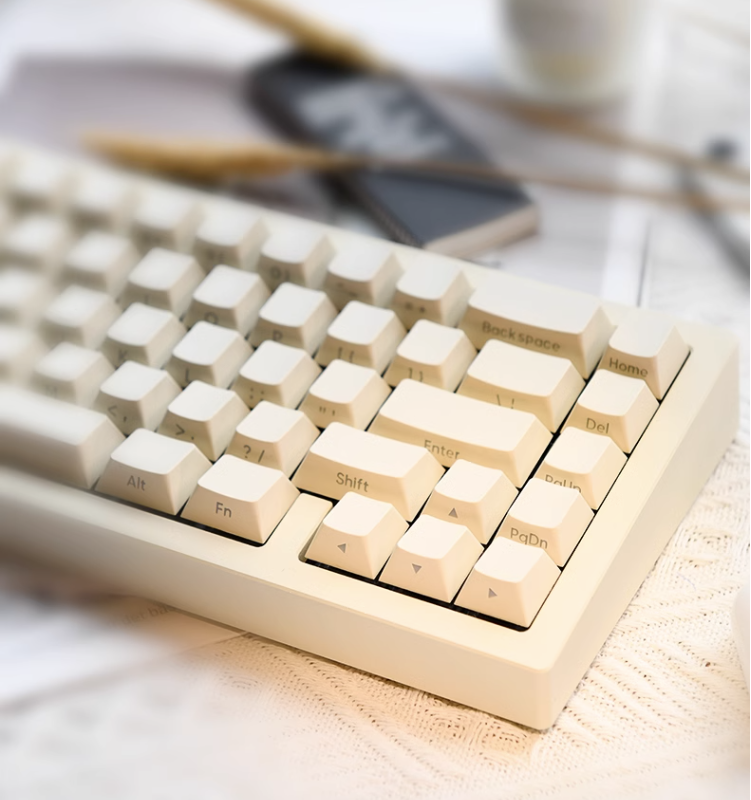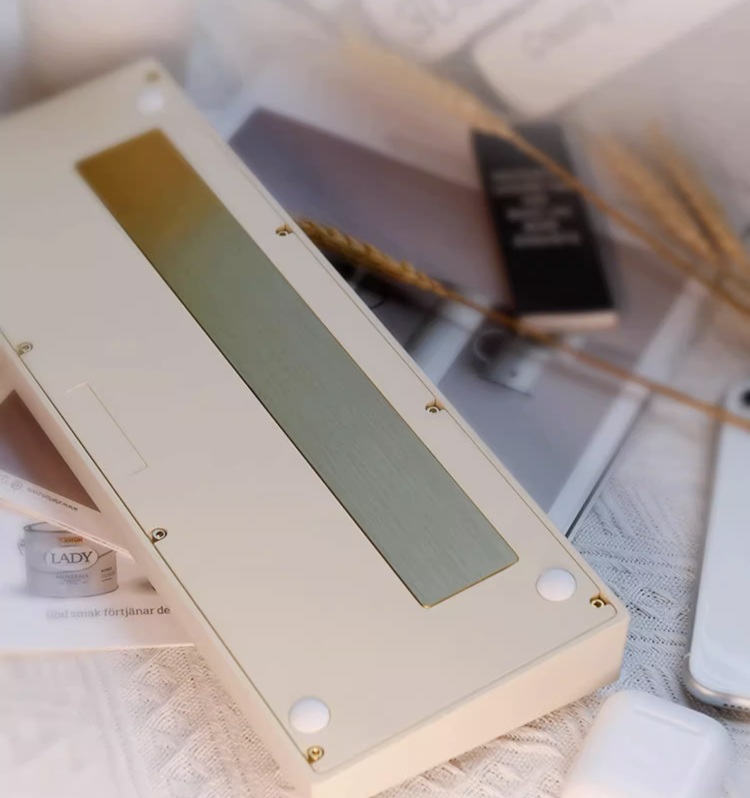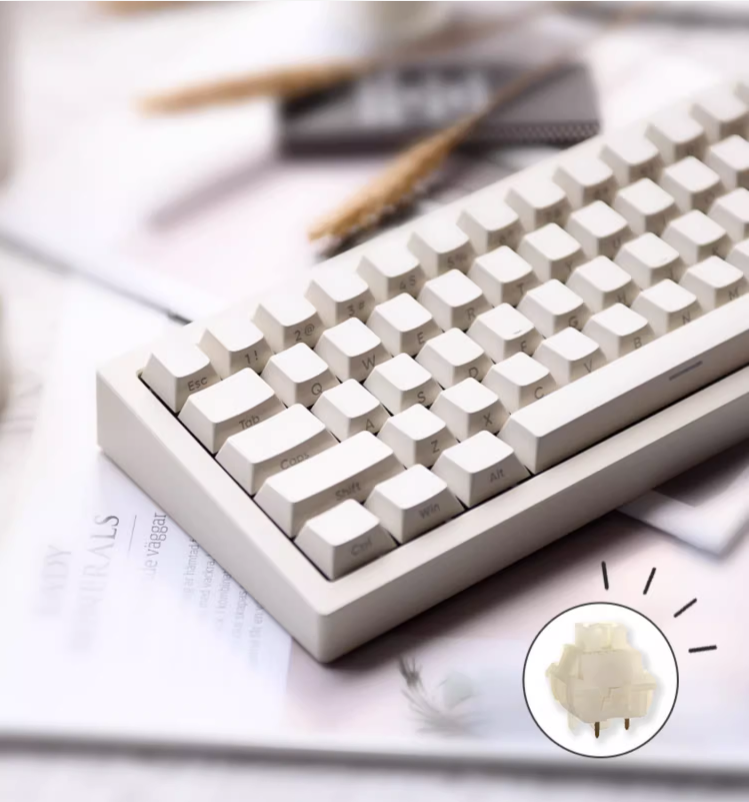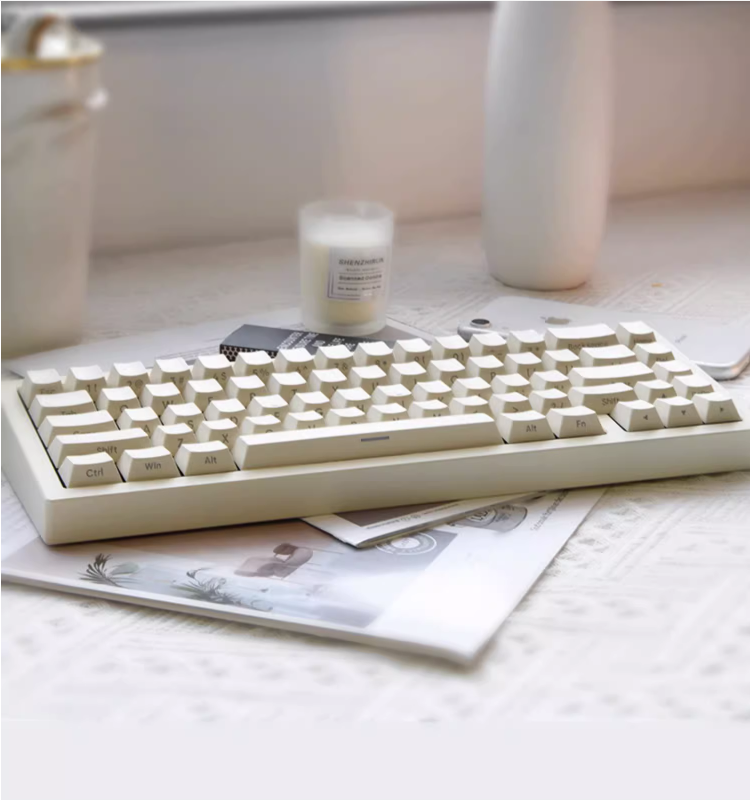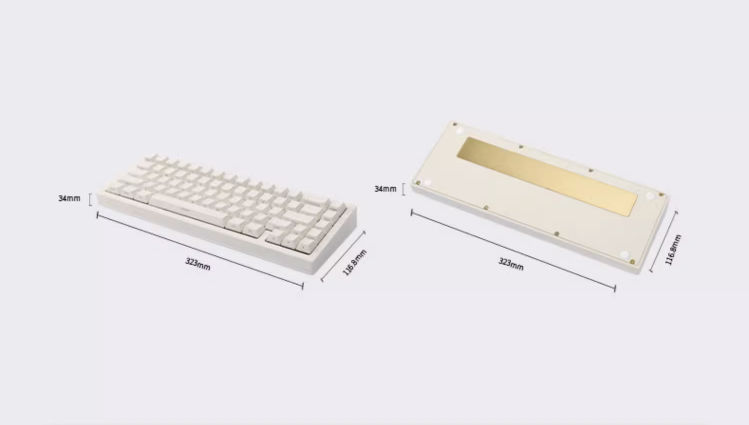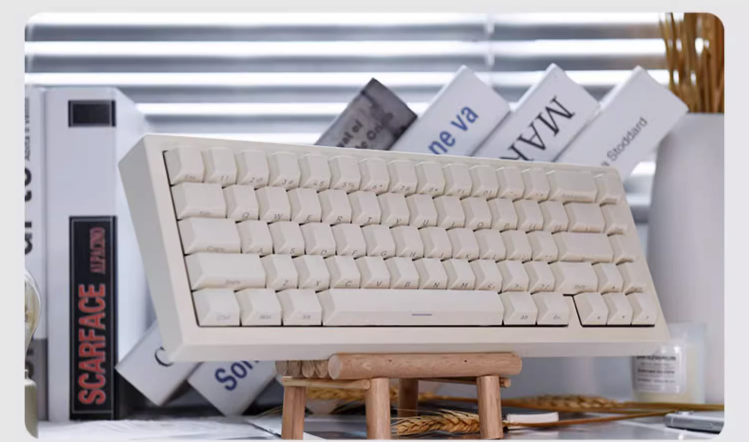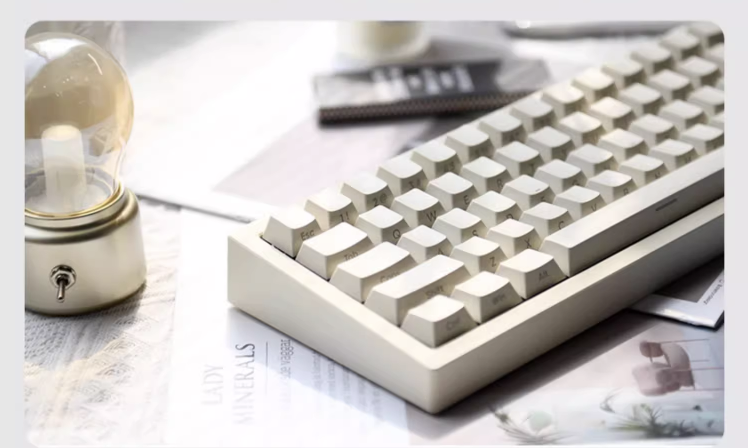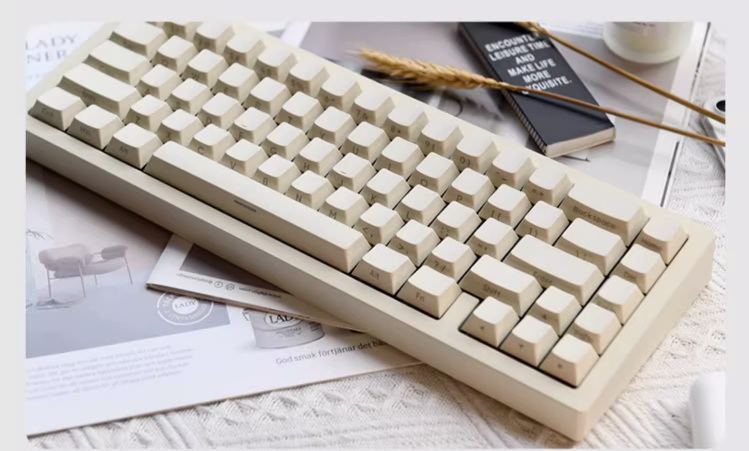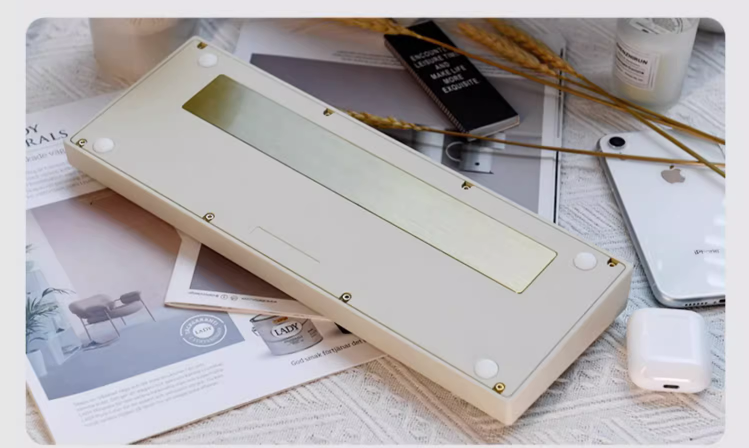 Share
View full details