Regular price
Sale price
$59.99 USD
Unit price
per
Sale
Sold out
Features:
>Low-Profile Design.
>81-Key TKL 75% Layout.
>Transparent Shell With Aluminum Alloy Plate on the Back.
>Ultra-Thin Design.
>Versatile Three-Mode Connectivity.
>High-Quality Dual-Tone Injection-Molded PBT Material Keycaps.
>TFT Colorful LCD Screen.
>Soft Acoustics, Comfortable Typing With Gasket Structure.
>Customized Low-Profile Switches.
>Full-Key Conflict-Free Operation.
>Dynamic RGB Backlight.
>20 Built-in Lighting Effects.
>Long-Lasting Battery Life With 2500mAh Battery.
>Battery Life: Upto 110 Hours.
>Compatible With Multiple Devices including Smartphones, Laptops, Tablets, etc.
>Windows/Mac Dual System Support.
>Dimensions: 318x135x26mm.
>Weight: Approx 700 grams.
AJAZZ AK832 Pro is a brand new ultra-thin low-profile keyboard specially developed with low-profile keycaps and mechanical switches. The keyboard is beautifully crafted with high-quality dual-tone injection-molded PBT material keycaps and transparent ABS material chassis. It has a high-quality aluminum alloy counterweight on the back side that adds to its beautiful look. AJAZZ has also featured a TFT colorful LCD display screen that showcases different settings on the keyboard. Its low-profile ultra-thin design benefits you with its ultra-fast trigger response!!
Colorful TFT Display Screen:
AJAZZ AK832 Pro features a dynamic colorful TFT LCD display screen that is capable of showing different settings such as time, connection mode, battery capacity, etc. It can also be customized with different gif animations through the driver software.
Comfortable Typing With Gasket Structure Design:
Eliminate the sharp and harsh cavity sounds and get a comfortable elastic feel with the AK843 Pro as the keyboard is designed with gasket mounted structure design.  It makes typing on the keyboard a breeze and a smooth experience.
Ultra-Thin Low-Profile Design:
AJAZZ AK832 Pro is a low-profile keyboard with an ultra-thin design. AJAZZ has specially crafted this keyboard with ultra-thin switches that are up to 40% smaller than a traditional mechanical switch. The low-Profile design with ultra-thin switches treats the keyboard with fast response time and quick trigger response.
Easy Three-Mode Connectivity:
Users can simply connect the AK832 Pro keyboard with their choice of devices thanks to its versatile three-mode connectivity feature. The keyboard supports the latest Wireless Bluetooth V5.1, Wireless 2.4GHz, and Wired Type-C connections. It can be paired with PCs, Laptops, and even smartphones and tablets. AK832 Pro also has easy switching between Mac & Windows systems.
Dynamic RGB Backlight With 20 Lighting Effects:
AK832 Pro keyboard features a dynamic RGB backlit design. The backlight is fully customizable with over 20 lighting effects built into the keyboard. Users can easily adjust different settings and backlight effects with the help of driver software.
Durable PBT Material Keycaps:
The low-profile keycaps are specially crafted using high-quality PBT material. The dual-tone keycaps are made using a high-precision injection molding process. They are highly durable and offer long durability to the users.
Long-Lasting Battery Life:
AJAZZ has equipped the AK832 Pro with a high-capacity 2500mAH battery. It provides the users with an extended battery life of up to 110 hours when you turn the backlight and LCD display off!!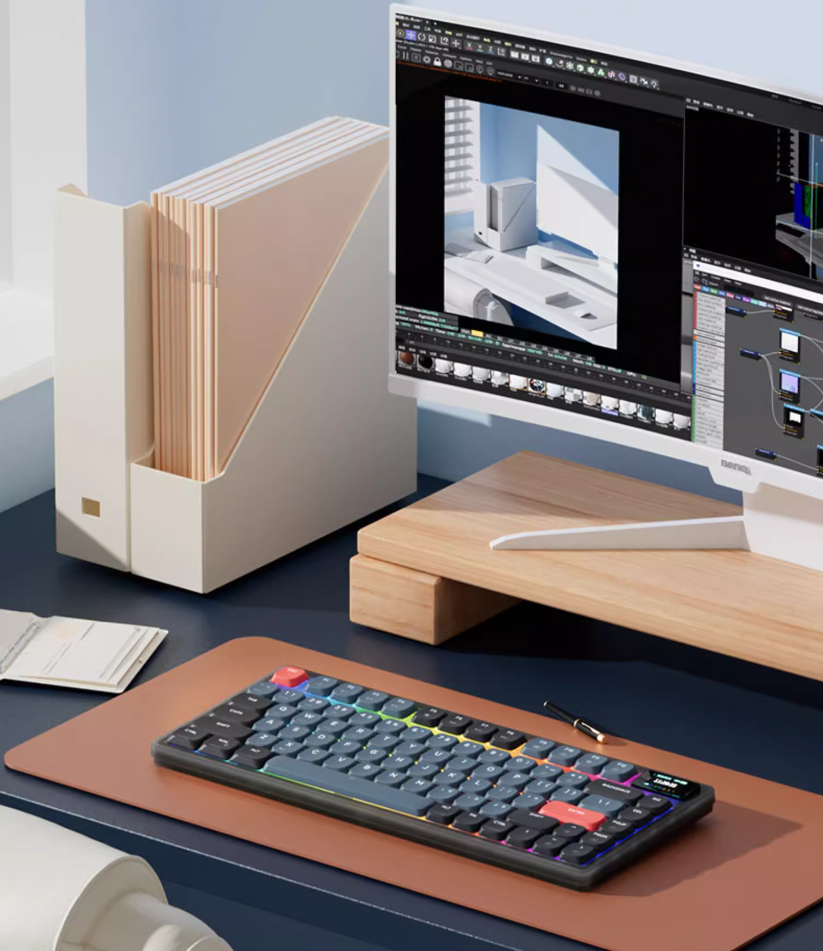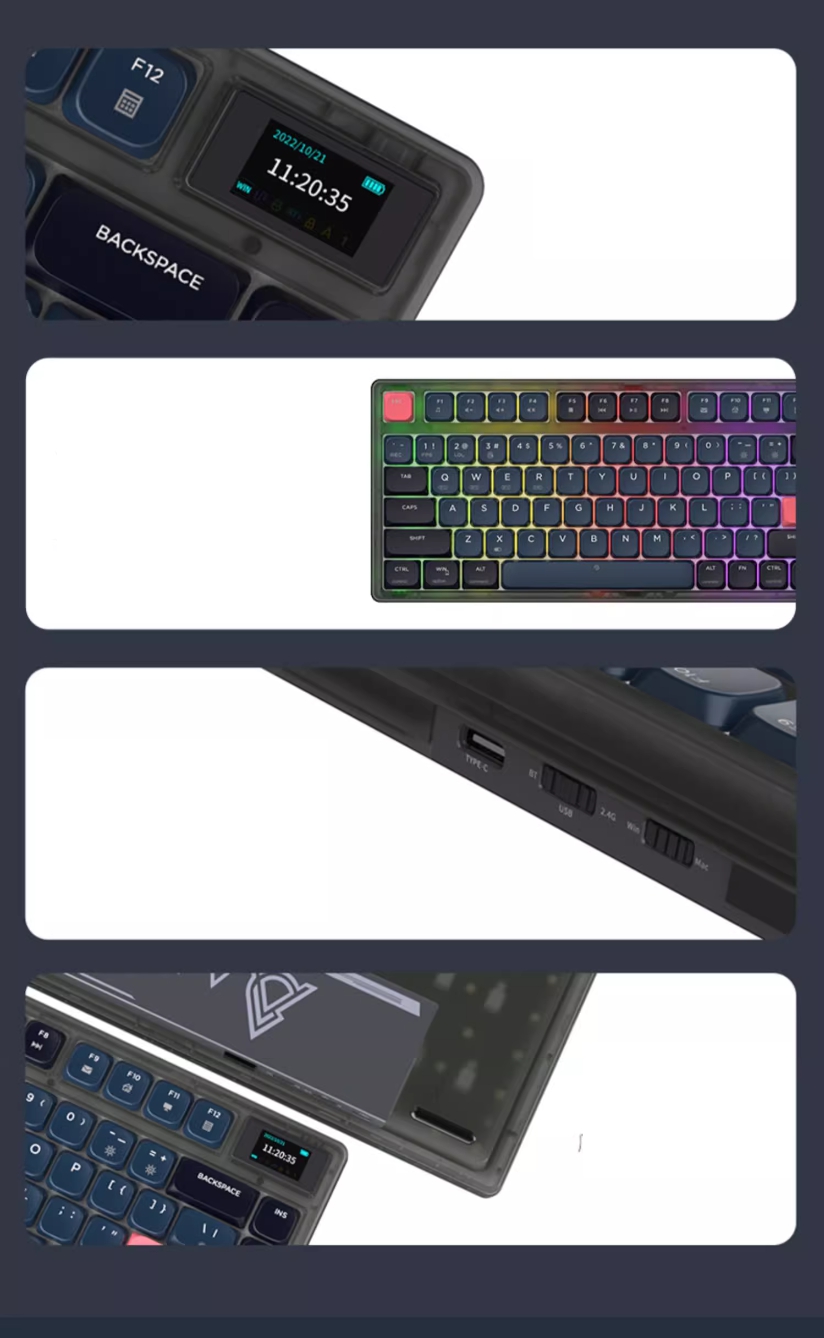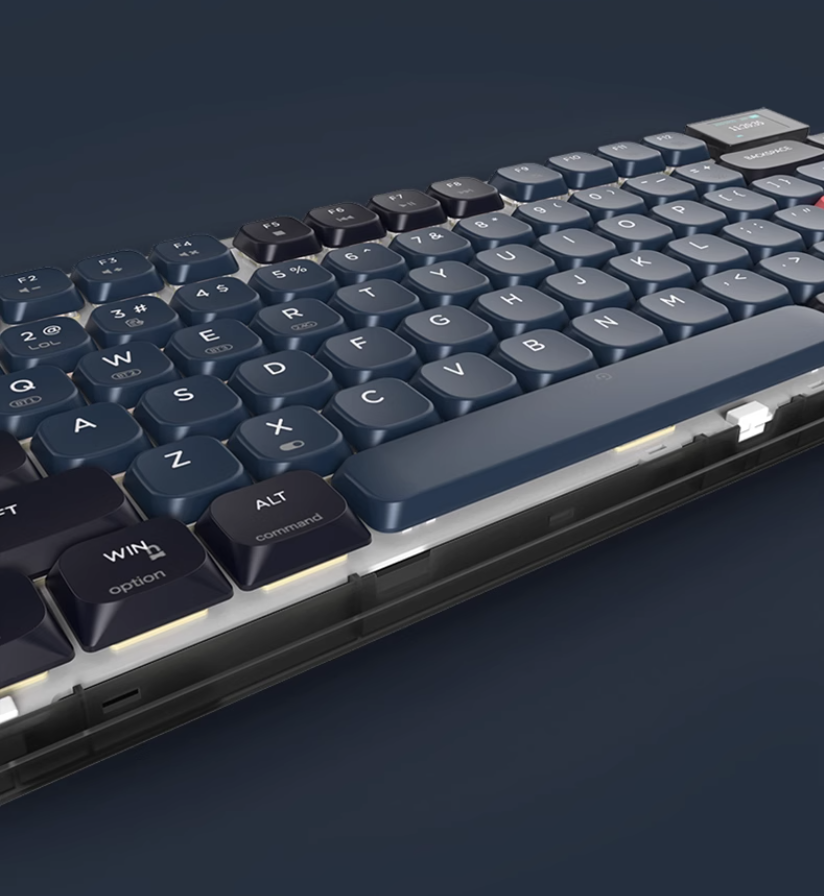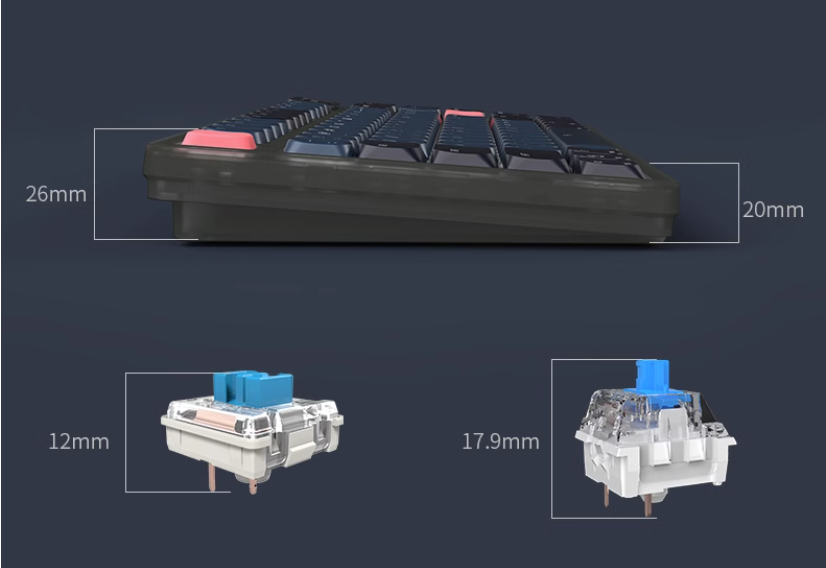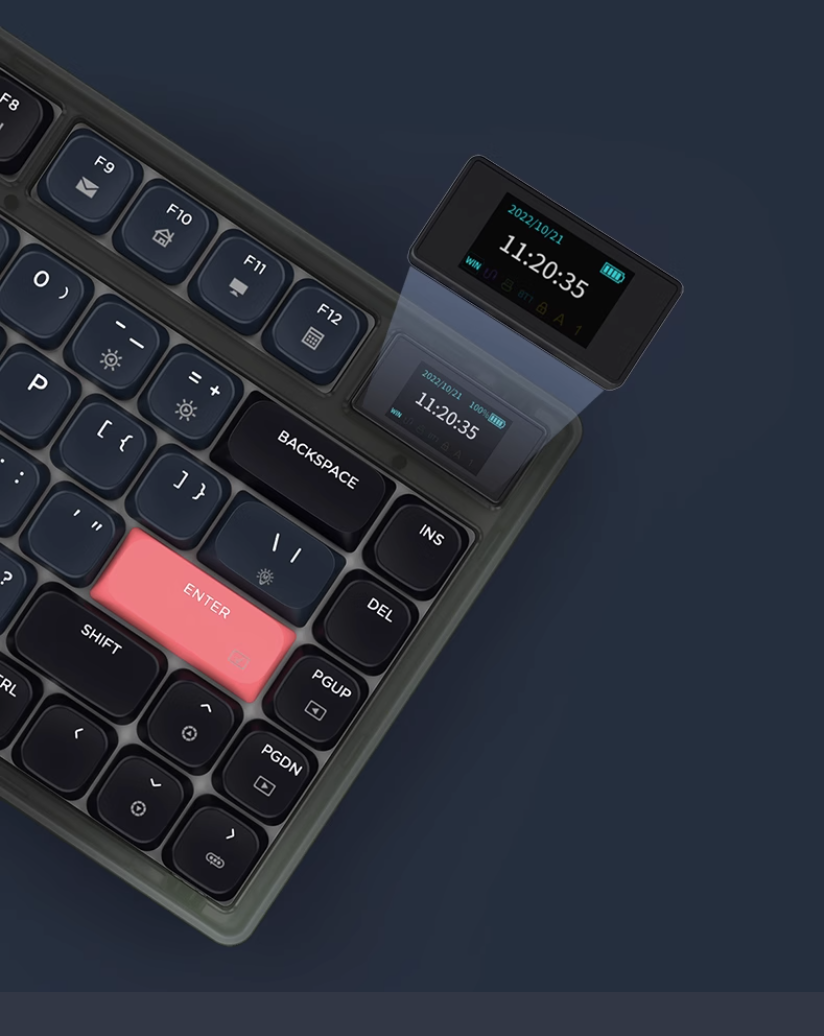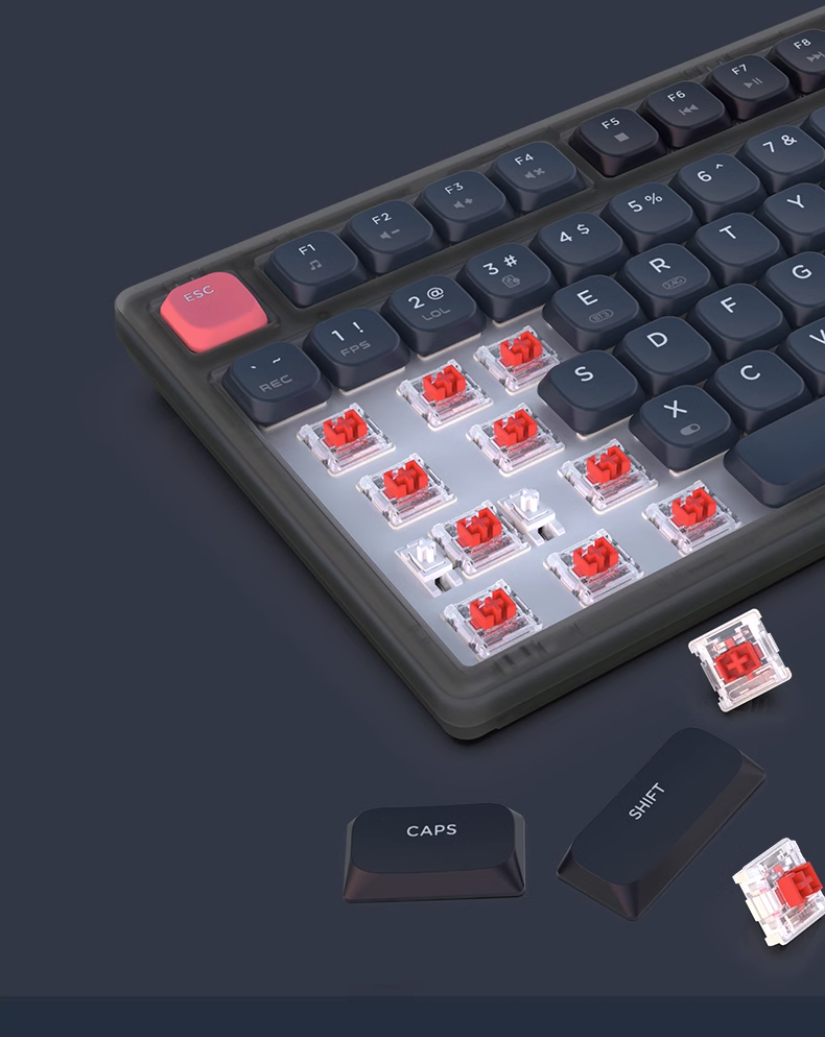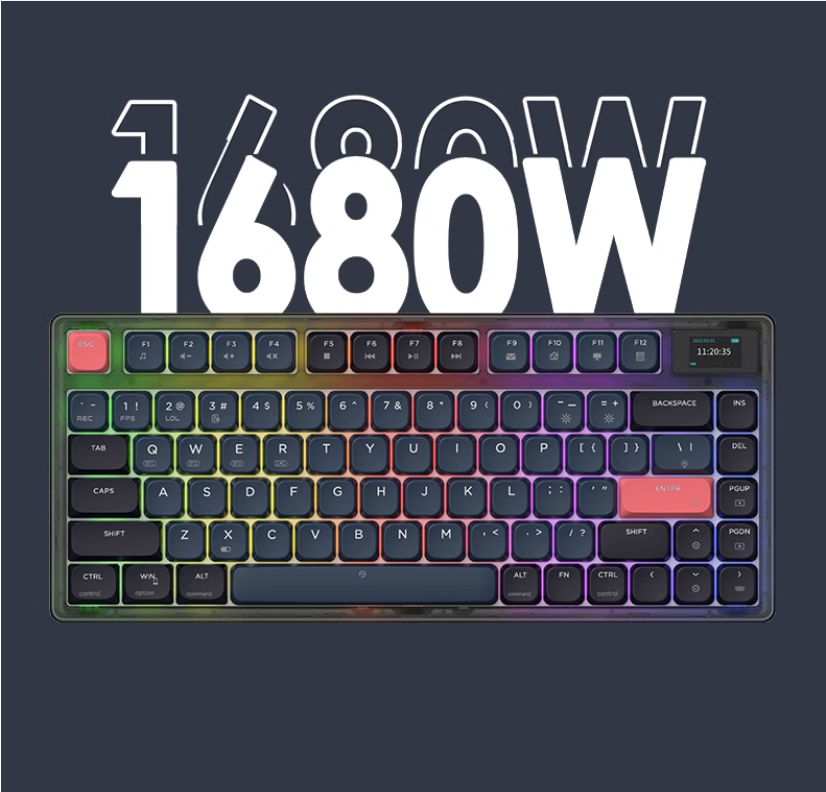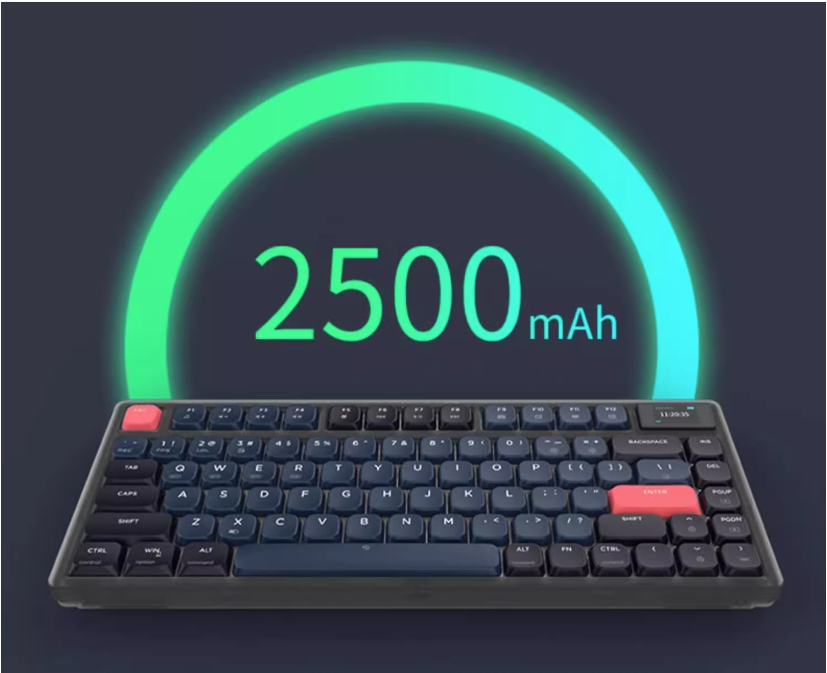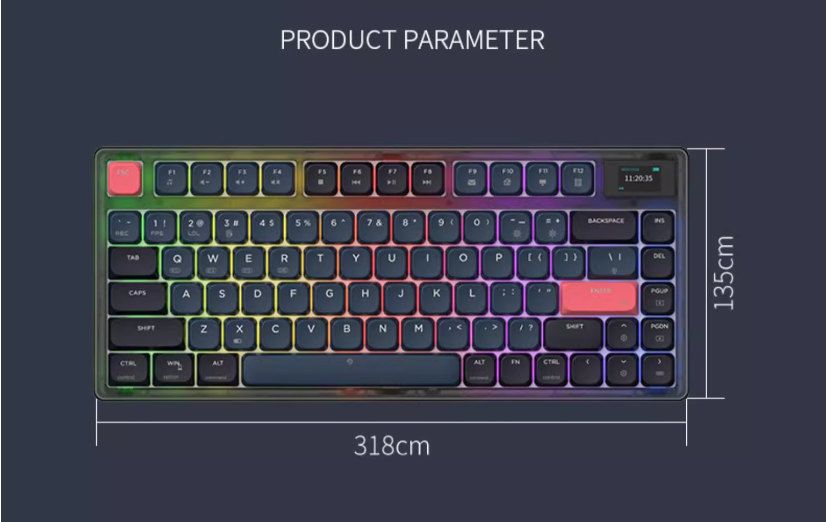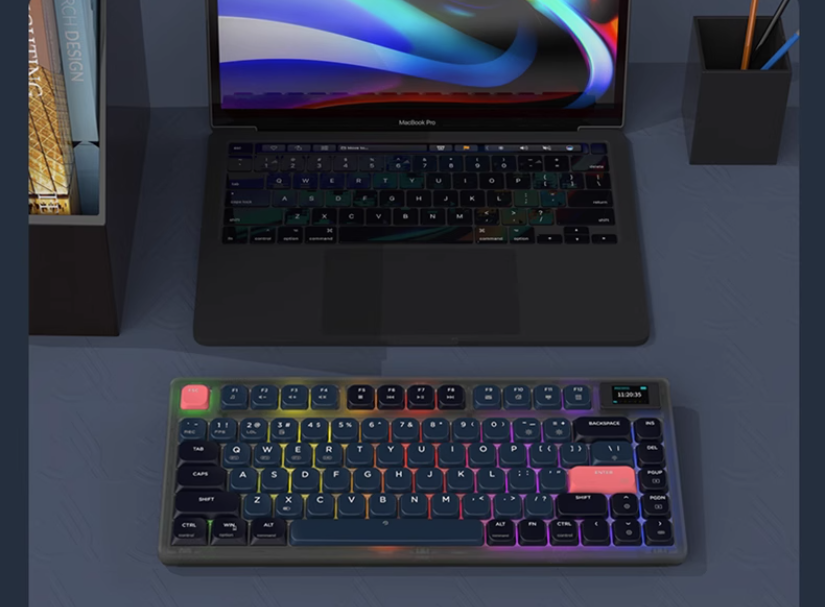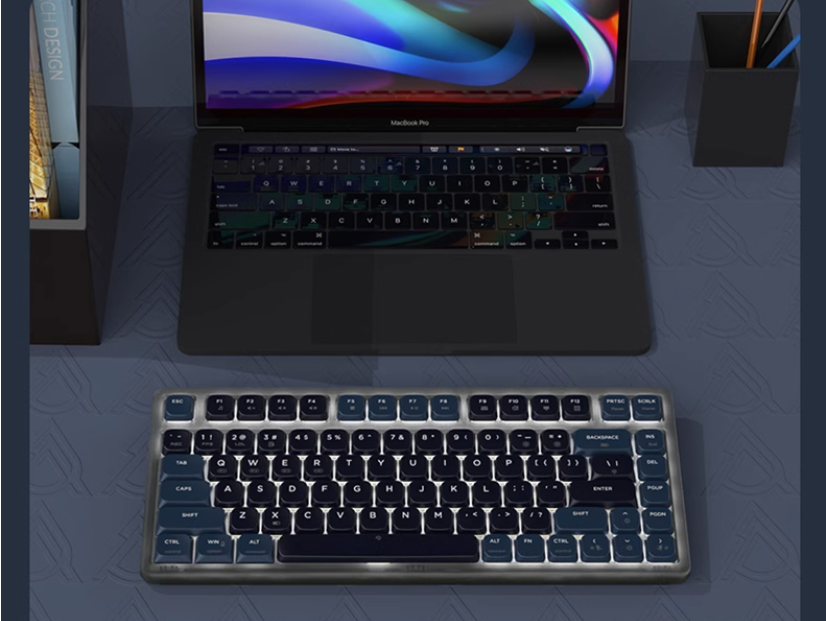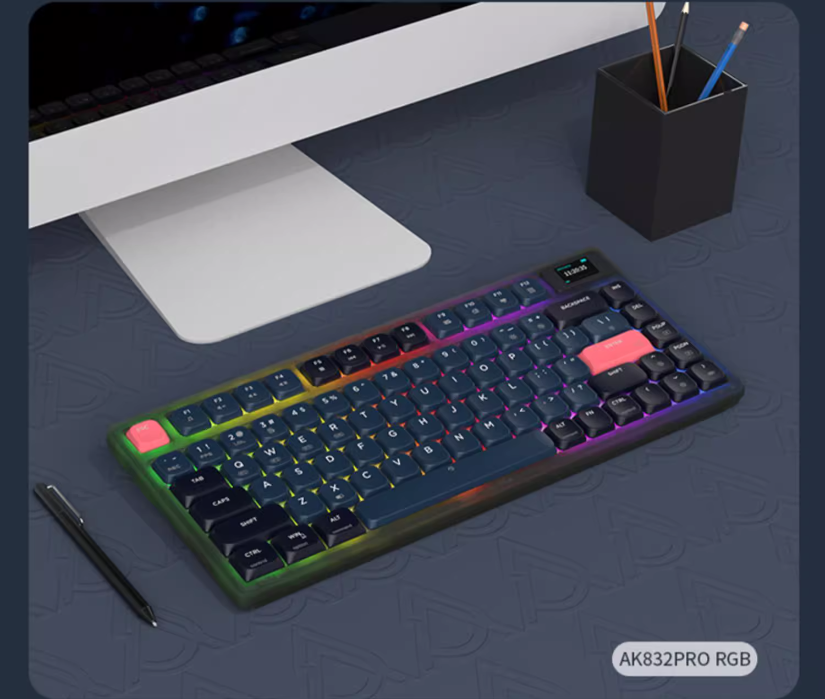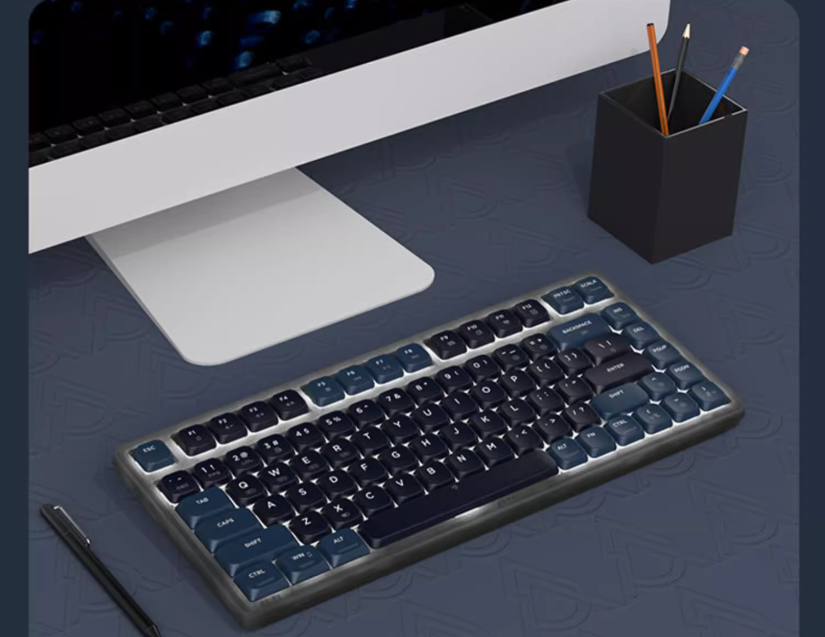 Share
View full details