Regular price
Sale price
$99.99 USD
Unit price
per
Sale
Sold out
With AS 101 Tactile Switches (Similar to HP switches)

Operating force: 42±10gf

Pre Travel: 2.0±0.4mm

Bottom Force: 55±10gf



Features:
>Metallic Stacked Structure Design.
>Unique Design.
>87-Key TKL Layout.
>Full-Key Hot-Swappable.
>Durable PBT Material Keycaps.
>Advanced Tactile AS Customised Switches.
>Dynamic RGB Backlight.
>Versatile Three-Mode Connectivity.
>Built-in 2000mAh Rechargeable Battery.
>Driver Software For RGB & Macro Programming.
>Comfortable & Ergonomic Structure.
>Elegant Color Options.
>Available as Kit Only as well.
Introducing the all-new AJAZZ AKC087, a compact 87-key TKL keyboard with unique metal stacked structure design. Its design gives the keyboard a rather unique typing experience for the users with crisp definition for every single key being pressed. You get highly durable PBT material keycaps along with high-quality customized AS advanced tactile mechanical switches. Typing on the AKC087 is really swift and smooth!!
Crisp Typing With Metallic Stacked Structure Design:
AJAZZ AKC087 keyboard has a unique metallic stacked structure. A metallic stacked structure in a mechanical keyboard is achieved by multiple layers of metal stacked together to create a more rigid and stable platform for the switches. It is actually an open structure, different from what we regularly have in the industry. This greatly enhances the typing feel and sound of the keyboard. Users get a unique and new experience typing on the AJ087 all thanks to its new metallic stacked structure design!!
Advanced Tactile AS101 Mechanical Switches:
AJAZZ has equipped the AKC087 keyboard with custom AS101 Yellow switches. They have HP-like advanced tactile actuation and offer smooth, tactile typing feedback. When used with an open metallic stacked structure, the switches offer crisp sound with every single keystroke. It has a trigger pressure of 42±10gf and a pre-travel of 2.0±0.4mm only. For enthusiasts, they can replace the switches and experiment more as the keyboard supports full-key hot-swappable sockets.
Versatile Connection Options:
Connect the AKC087 as you like, the keyboard supports versatile three-mode connectivity featuring wireless Bluetooth, wireless 2.4GHz, and Wired USB Type-C connections. We can use the keyboard with a variety of devices ranging from PC, Laptops to smartphones and tablets.
Dynamic RGB Backlight With 18 Different Lighting Effects:
AJAZZ AKC087 keyboard features full 16.8 million colors dynamic RGB backlighting. The open structure also enhances this and you also get 18 different lighting effects to play with. The driver software can be used to customize the experience easily.
Built-in Rechargeable Battery:
AJAZZ AKC087 keyboard comes with a built-in 2000mAh rechargeable battery. It provides long-lasting battery life and can be charged easily using USB connection to the keyboard.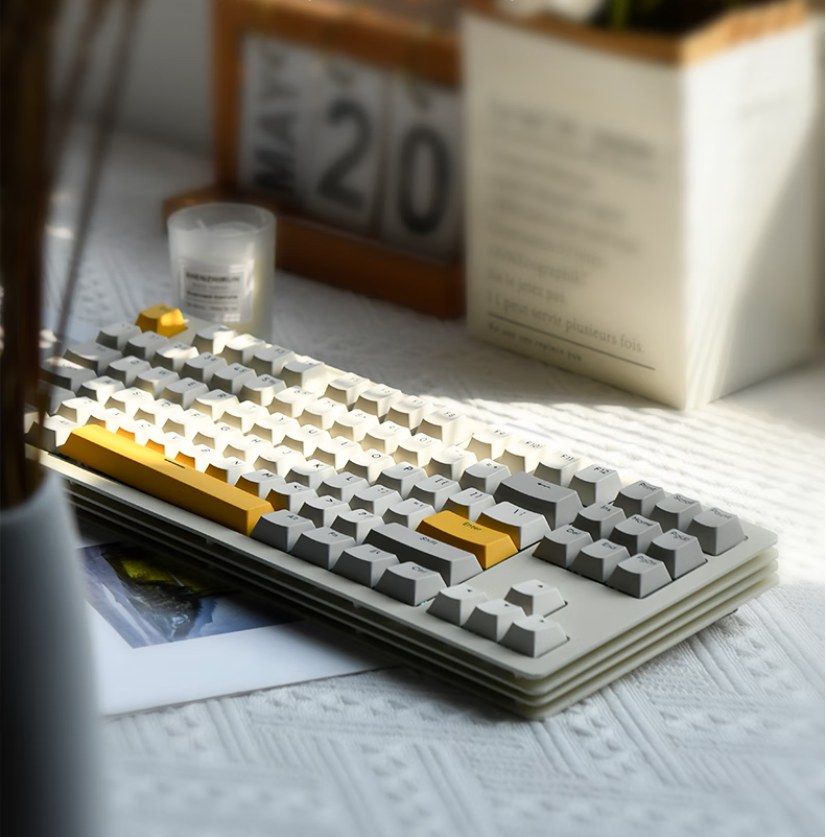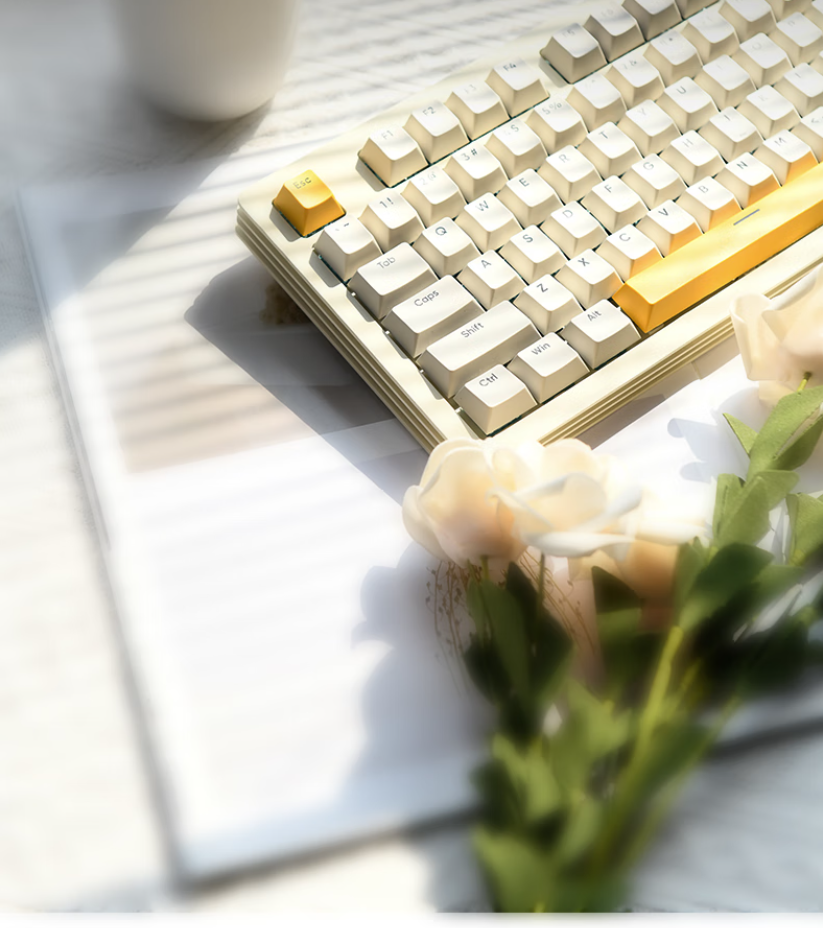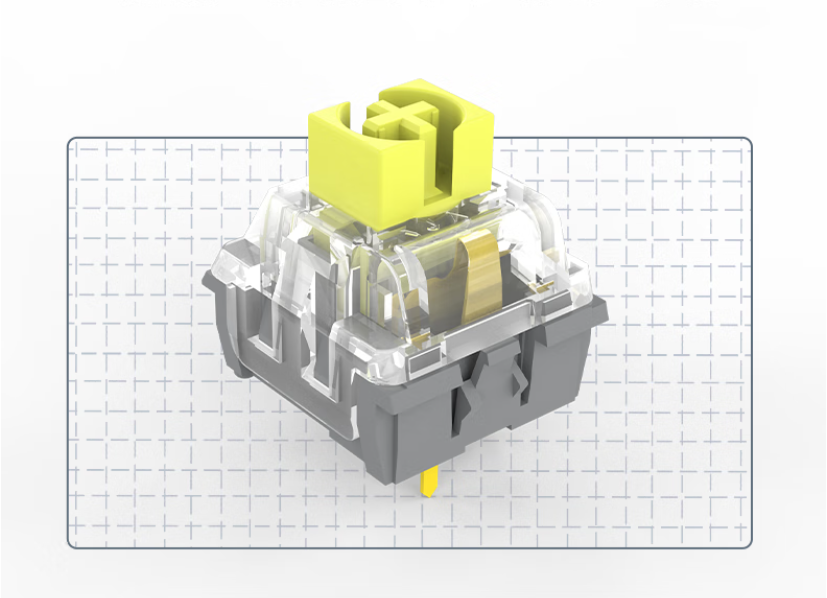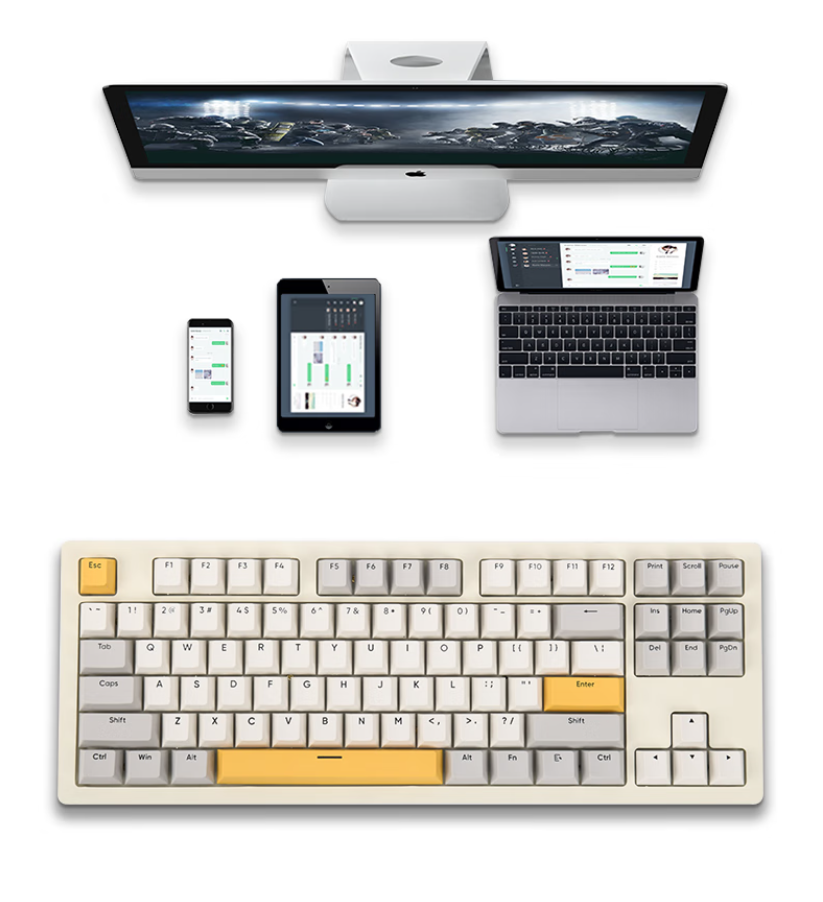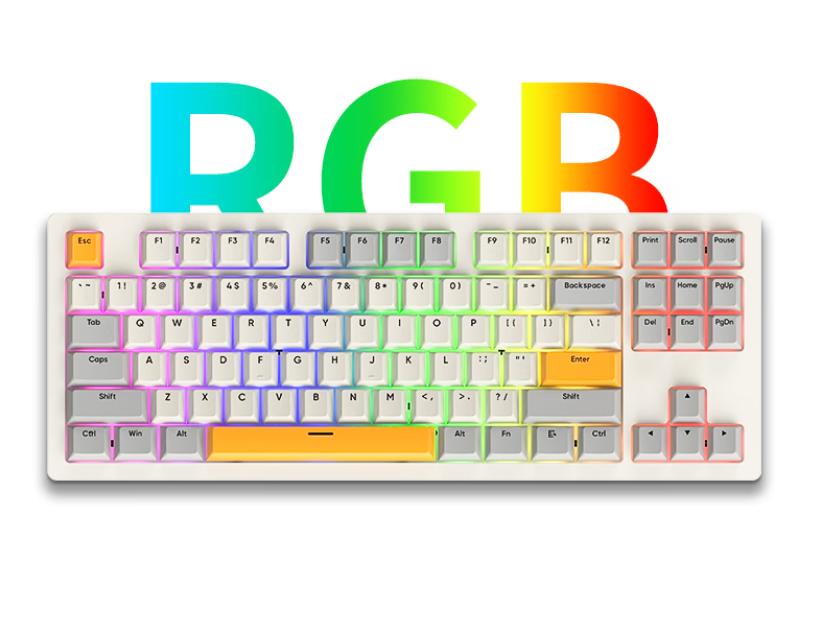 Share
View full details