Regular price
Sale price
$69.99 USD
Unit price
per
Sale
Sold out
AULA F75 is a well-built premium mechanical keyboard with versatile three-mode connectivity and a super comfortable leaf-spring gasket-mounted structure design.
AULA has featured five-layered internal padding for silky smooth typing feedback. You will feel every single keystroke and get a super satisfying typing experience every time you use the F75.
It adopts 1.2mm single-key slotted PCB board that also helps in providing comfortable typing feedback with stable operation. We have OEM height dual-tone PBT keycaps for durable build along with full-key hot-swappable sockets for DIY switch replacement.
With convenient three-mode connectivity, connect the Aula F75 to different sources with ease.
TTC New Moon Linear Switch:
Operating Force: 42gf
Pre-Travel: 1.5mm  
Bottom Force: 56gf 
Total Travel: 3.6mm
Features:
>Compact 75% Layout.
>Comfortable Typing With Leaf-Spring Gasket Structure.
>1.2mm Single-Key Slotted PCB.
>Five-Layered Sound and Shock-absorbing Internal Design.
>OEM Height Dual-Tone PBT Keycaps.
>Factory Lubed Mechanical Switches.
>Full-Key Hot-Swappable Sockets.
>Multimedia Volume Knob.
>Finely-Tuned Stabilizers.
>16.8 Million Color RGB Backlight.
>Conveinent Three-Mode Connectivity.
>Fast Response with Ultra-Low-Latency Connection.
>Fast Response Low-Latency Connection.
>Windows/Mac Dual System Support.
>Extended Battery Life With 4000mAh Large-Capacity Battery.
>Dimensions:322.7x143.2x43.1mm.
>Weight: Approx 1023 grams.
Super Comfortable Typing Feedback:
AULA F75 is all about providing comfortable typing with exquisite looks. The keyboard features a comfortable leaf-spring gasket-mounted structure design. With 1.2mm single-key slotted and a properly designed multiple-layered padded internal structure, typing on the F75 is simply amazing. Every single keystroke goes in smoothly and provides a solid rebound as well.
Five-Layered Sound & Shock-Absorbing Design:
In order to provide enhanced typing feedback, AULA has equipped the F75 mechanical keyboard with a five-layered sound and shock-absorbing design It consists of Sandwich Poron Cotton padding, IXPE under shaft padding, Silicone Bottom padding, and more. This five-layered padded structure fills the empty spaces inside the keyboard cavity greatly absorbs the pressure asserted upon keystrokes and also effectively reduces resonance cavity sound.
Full Key Hot-Swappable Sockets:
AULA F75 mechanical keyboard is available with TTC's all-new New Moon mechanical switches. They offer silky smooth typing with a smooth trigger operation. The keyboard also features full-key hot-swappable sockets, so users can easily replace the switches and get a customized DIY experience.
Versatile Connectivity Options:
AULA F75 mechanical keyboard features versatile three-mode connectivity, we have wireless Bluetooth, wireless 2.4GHz, and Wired USB connection options. The keyboard has dual-system support supporting both Windows and Mac devices. It also has high-speed Wireless 2.4GHz connectivity that provides fast trigger response with ultra-low latency connectivity.
Colourful RGB Backlight:
The Aula F75 keyboard features a colourful RGB backlight that can be customized with different lighting effects and styles. Users can customize their experience with different effects each one of which looks free and lively.
Long-Lasting Battery:
AULA F75 mechanical keyboard houses a 4000mAh large-capacity battery. It provides the keyboard with an extended battery life making it last for days with a single full charge.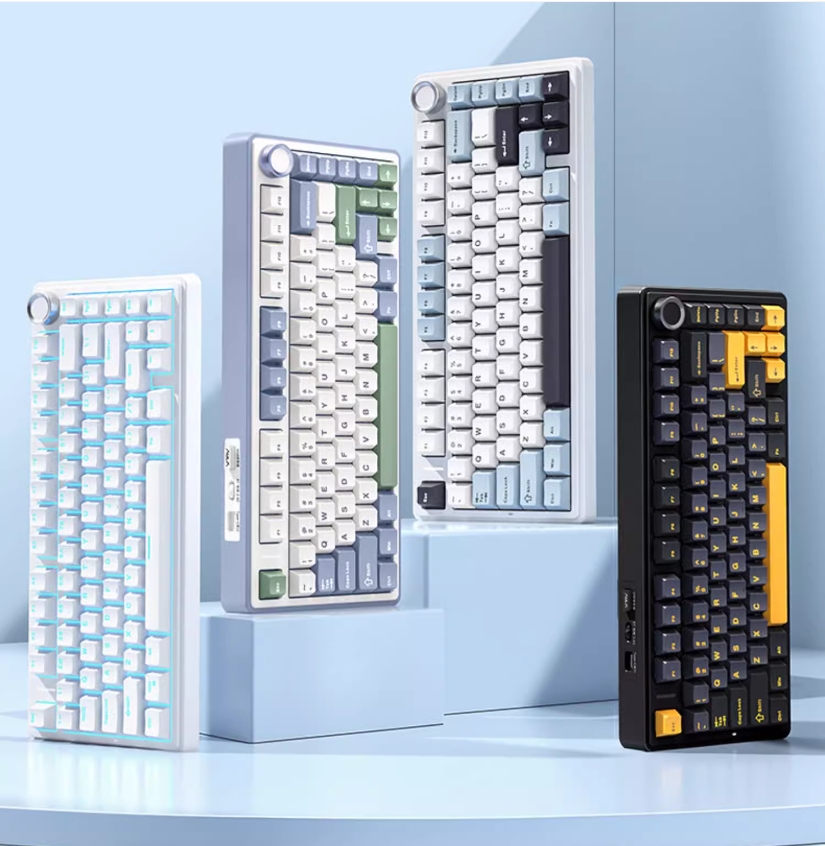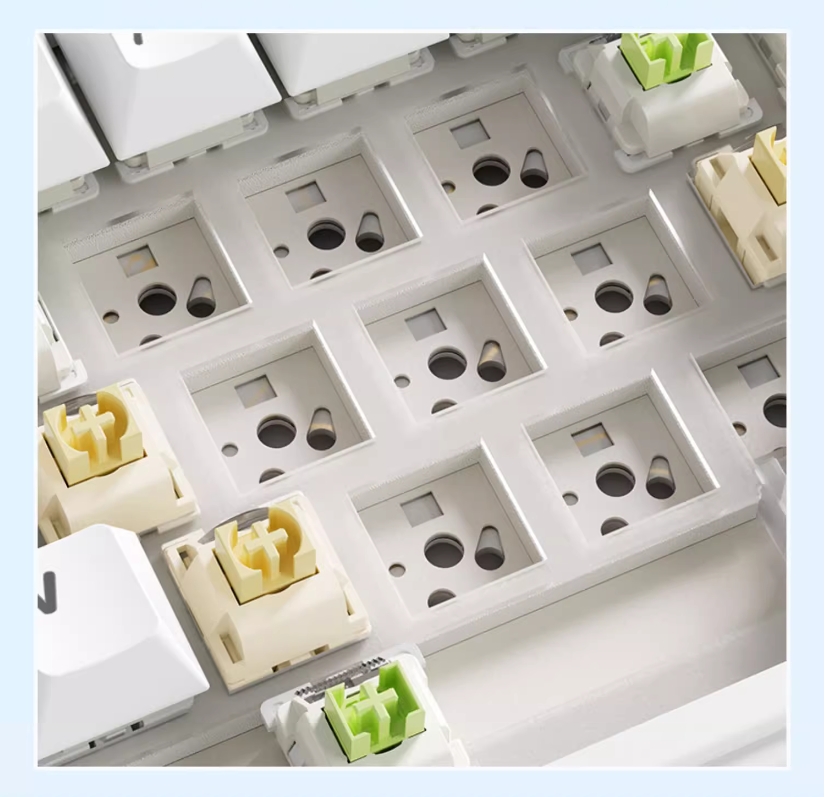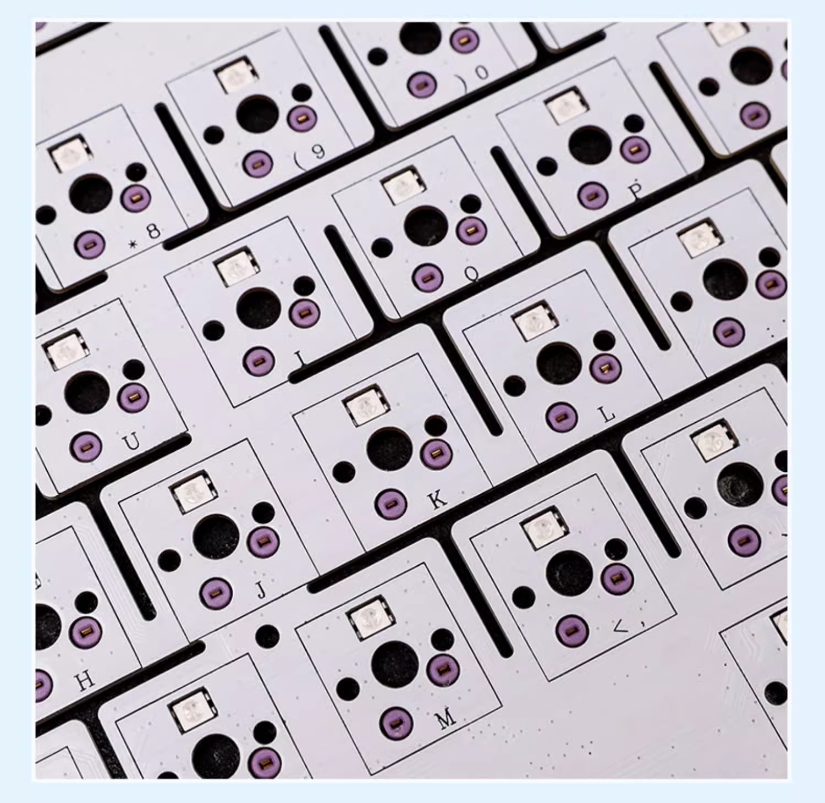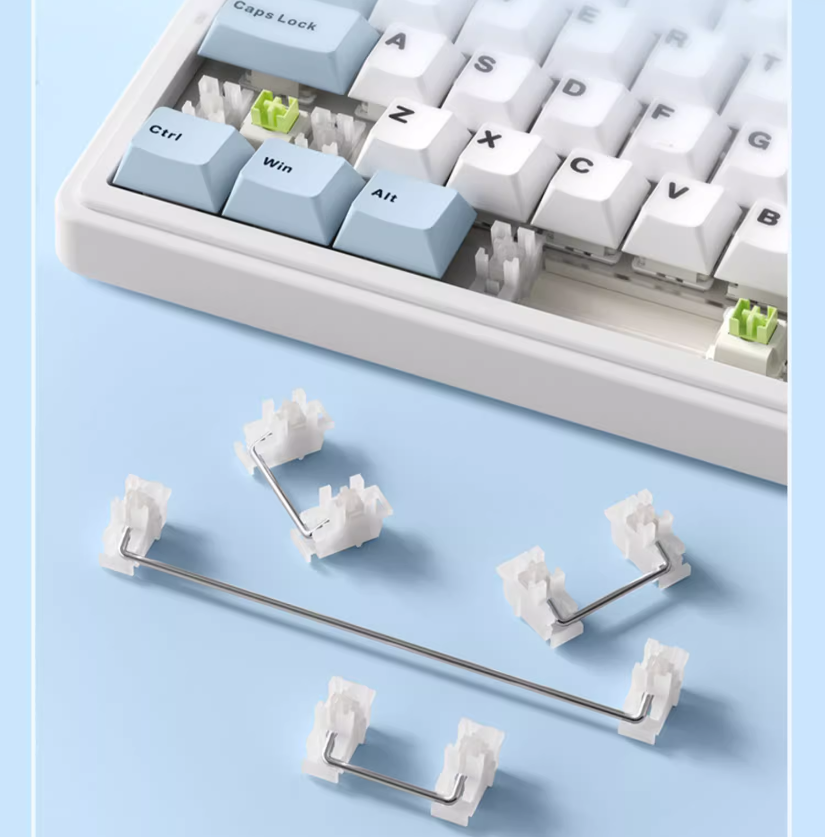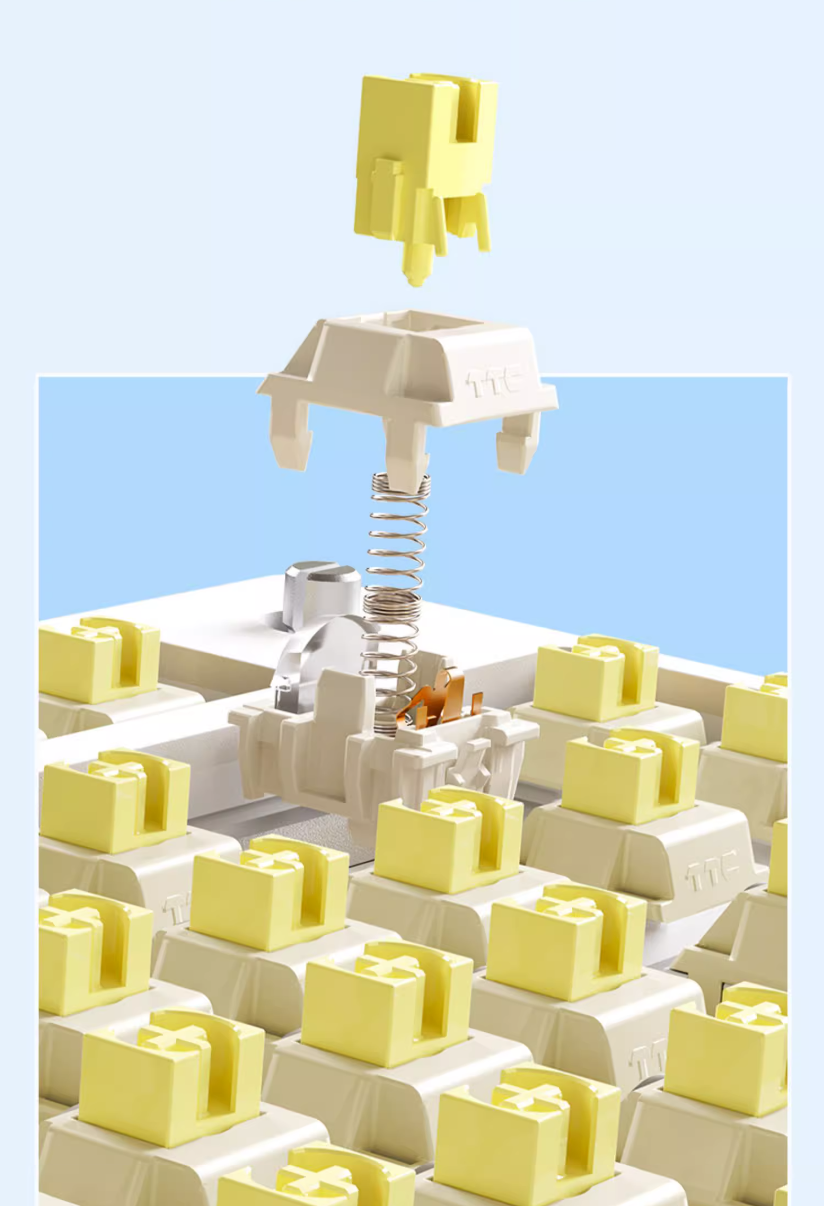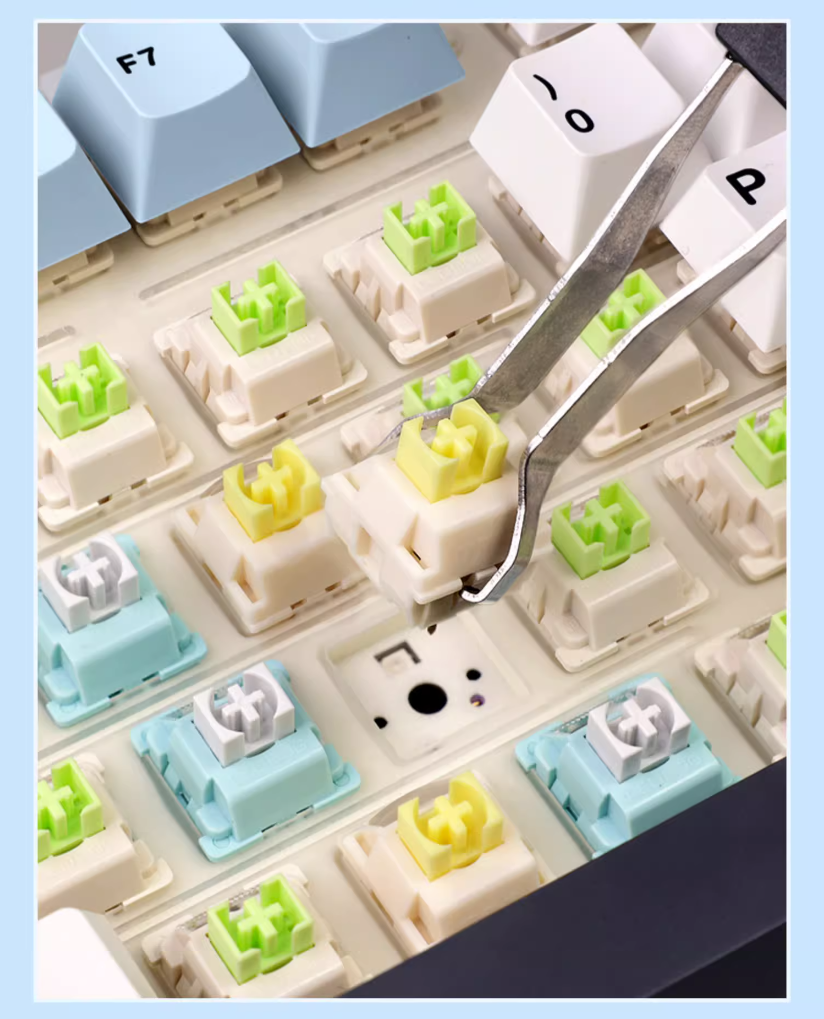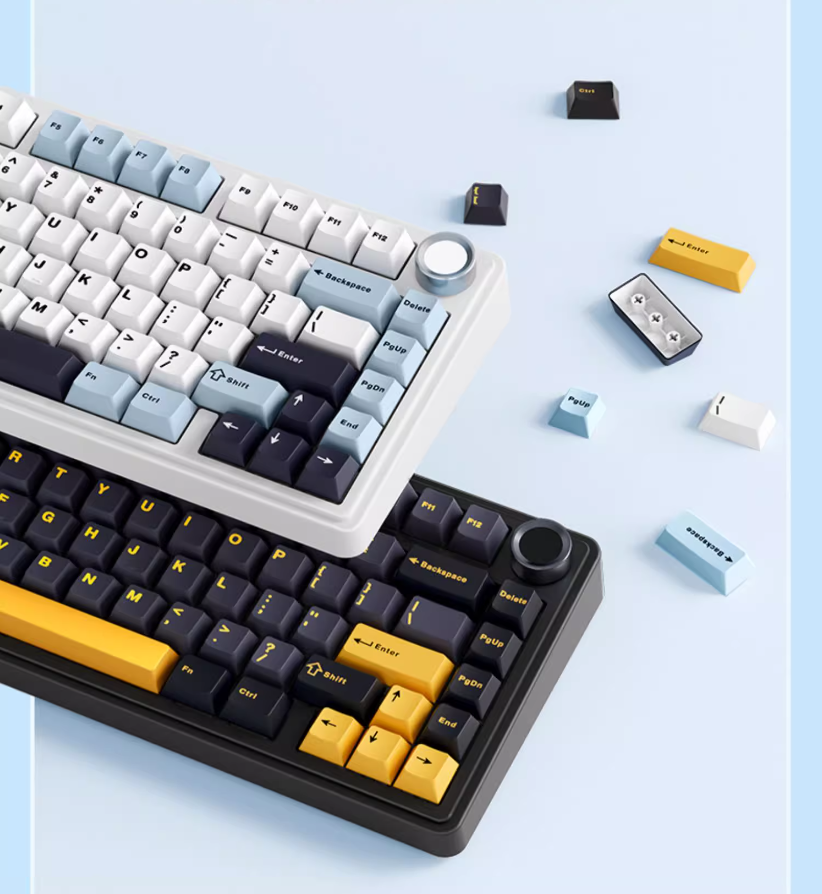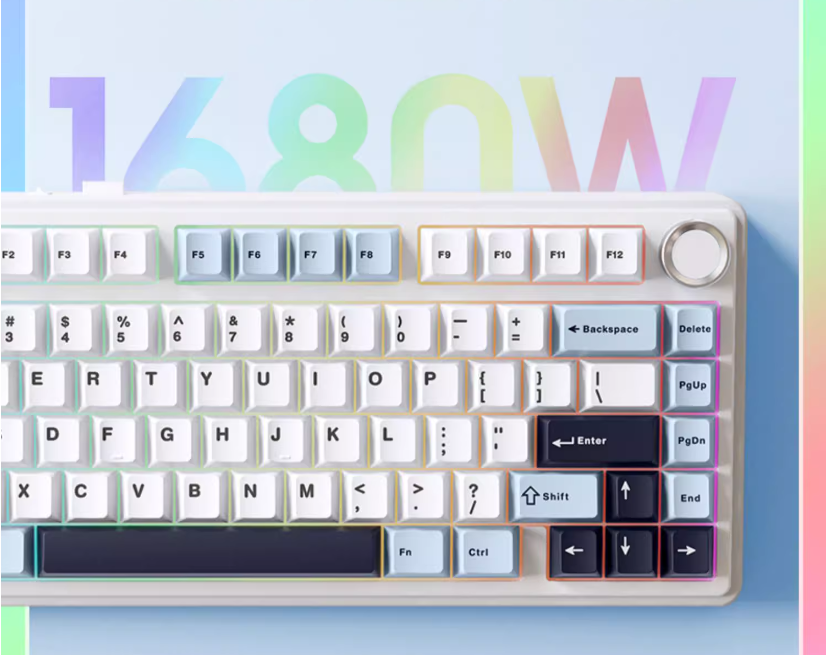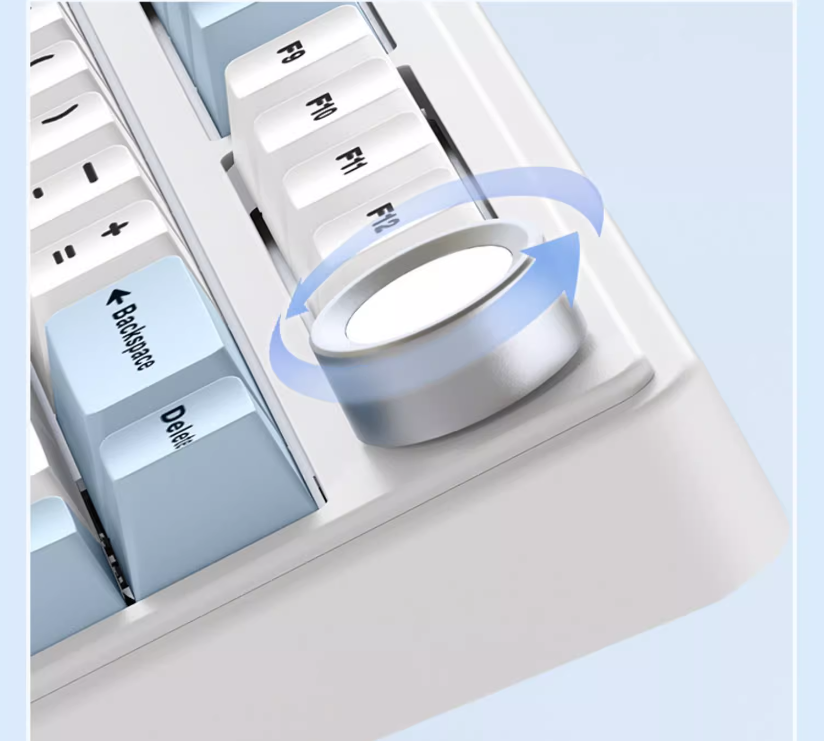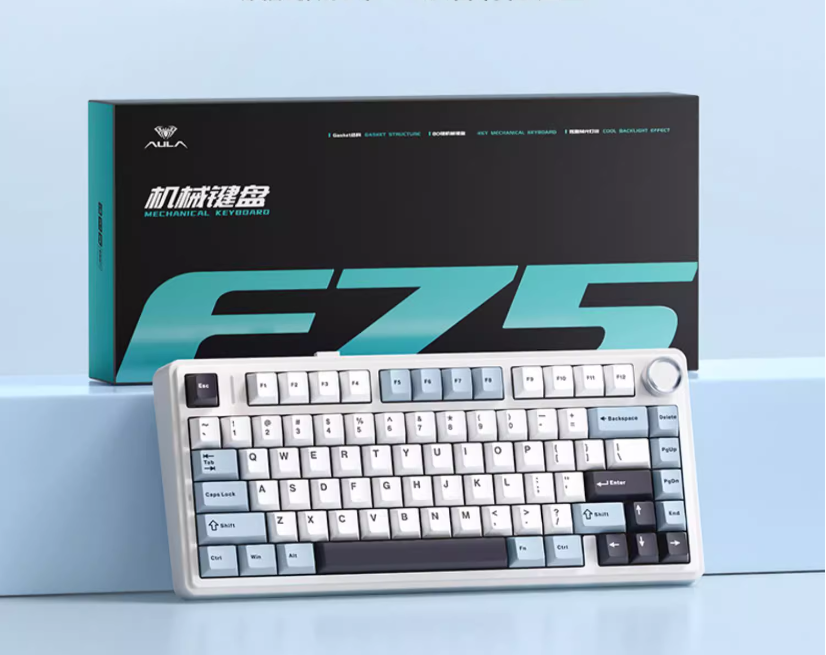 Share
View full details