Regular price
$179.99 USD
Regular price
Sale price
$179.99 USD
Unit price
per
Sale
Sold out
Pre-Order Shipping Time: after 23th, April.
Features:-
>Completely Transparent Design.
>Transparent Switches, Transparent Keycaps, Transparent Chassis.
>Three-Mode Connectivity(Bluetooth V5.1/Wireless 2.4GHz/Wired Type-C).
>Compact 68% Layout.
>Built-in Dynamic Display Screen.
>Comfortable Typing With Gasket Mounted Structure Design.
>Full-Key Hot-Swappable Sockets.
>Full-Key Conflict-Free Operation.
>Customizable 16.8 million Color RGB Backlight.
>SA Profile Keycaps with Custom CSAV2 Height.
>Large 3750mAh Battery.
>Extended Battery Life of Up to 80 Hours.
>Stable, Wobble-Free Operation With Tuned Stabilizers.
>External 2.4GHz Receiver With USB Converter.
CoolKiller CK68 is a brand new fully transparent compact mechanical keyboard with a 69-key compact design. The keyboard has a completely transparent look, it adopts high-quality PC material fully transparent Chassis, premium Custom mechanical switches, and crystal-like transparent keys. The keyboard adopts a gasket-mounted structure for comfortable typing. The CK68 has a compact 68% layout with a 69-key arrangement and built-in display screen!!!
Impressive Transparent Design Scheme:-
CoolKiller CK68 has a completely transparent design theme. The keyboard looks and feels fantastic as the chassis is made up of high-quality transparent PC material. The keycaps are also made up of PC material, they don't oxidize and don't fade away easily. CoolKiller has designed the CK68 with SA Profile Keycaps for comfortable typing.
Compact Form Factor With Built-in Dynamic Display Screen:-
The CK68 mechanical keyboard has a compact 68% layout with a 69-key configuration and a built-in display screen. The compact form factor allows for a clean setup. It brings us a dynamic display screen that showcases different functions and features including CPU/GPU usage, dynamic Gifs, playful emojis, etc. The screen can be customized easily using the driver software from CoolKiller.
Multi-Device Connectivity With Three-Mode Connection:-
CoolKiller CK68 mechanical keyboard supports three-mode connectivity that enables multi-device connectivity on the device. It supports wireless 2.4GHz, wireless Bluetooth, and Wired USB Type-C connection options. Multiple devices can be switched freely through Bluetooth mode.
Comfortable & Silent Typing With Gasket Structure:-
Gasket Structure is adopted by the CoolKiller CK68 mechanical keyboard. The positioning plate is clamped in the middle between the top cover and the bottom cover. It doesn't have any internal screw support and gives an elastic feel that ensures comfortable typing. With silicone padding, the resonance sound from the cavities is also greatly controlled.
Full-Key Hot-Swappable Design:-
CoolKiller CK68 allows you to create your perfect keyboard as you like. It comes equipped with hot-swappable sockets that will allow you to easily replace the switches whenever required. It's compatible with most switches out there. As a stock, the CK68 Transparent keyboard comes with new-generation Ice Blade switches with an option between Linear, Tactile, or silent actuation type.
Dynamic RGB Backlight:-

CoolKiller CK68 transparent mechanical keyboard features a dynamic RGB backlight. With its completely transparent design, the RGB pops out beautifully through every corner and creates an amazing user experience. It has built-in effects for a dynamic experience.
Large 3750mAh Battery Pack:-
CoolKiller CK68 mechanical keyboard houses a large 3750mAh rechargeable battery. It provides extended battery life allowing the user to use the keyboard for hours with a single charge. With RGB Backlight turned on the CK68 provides 15 hours of usage and with Backlight turned off it provides continuous usage for up to 80 hours.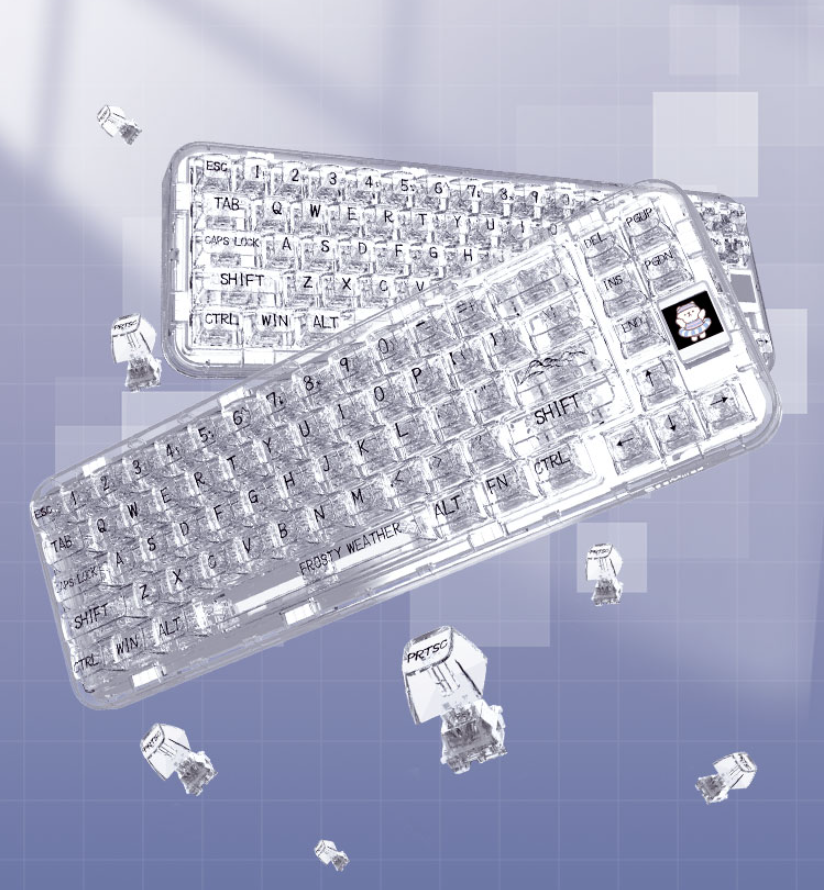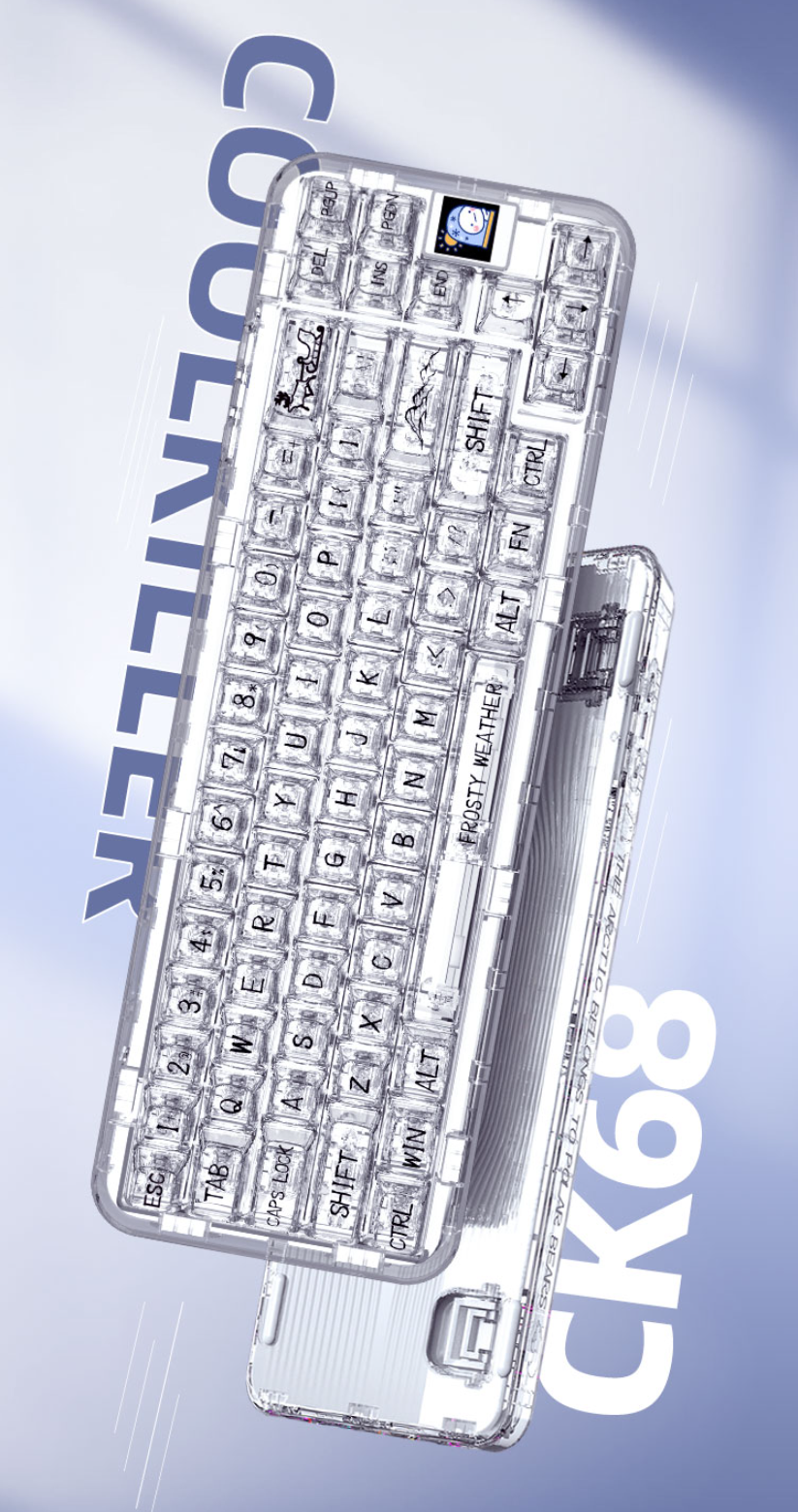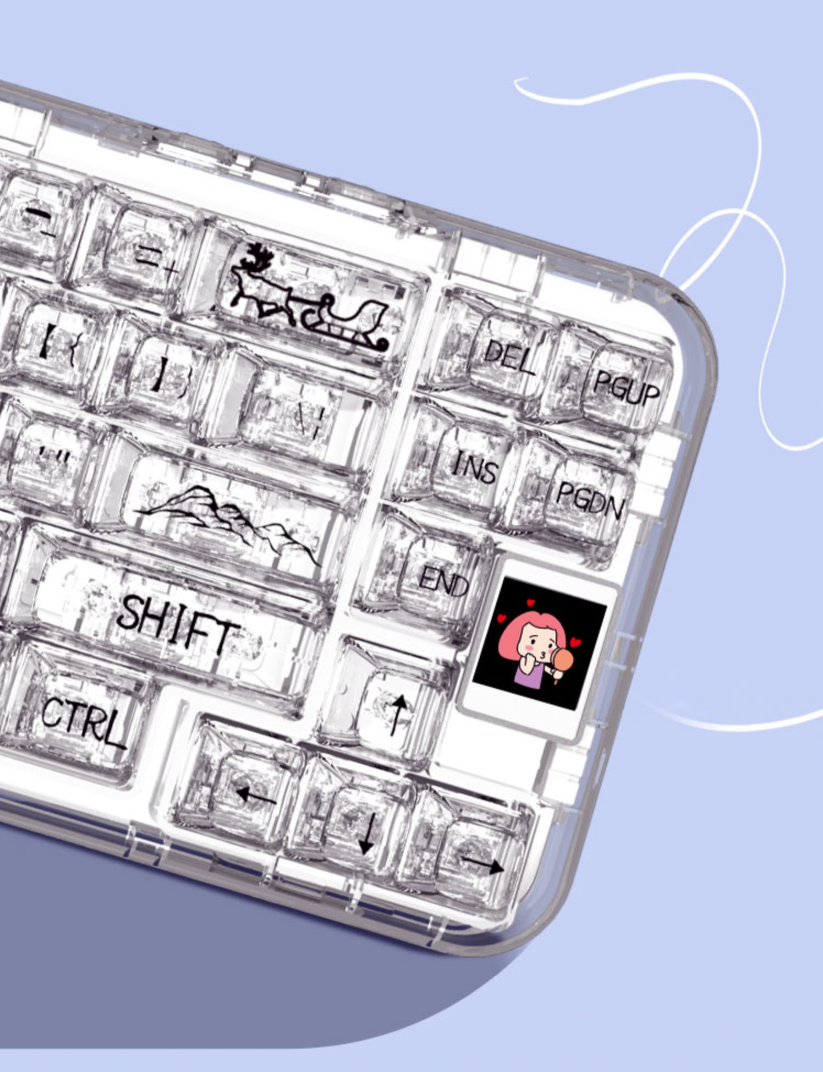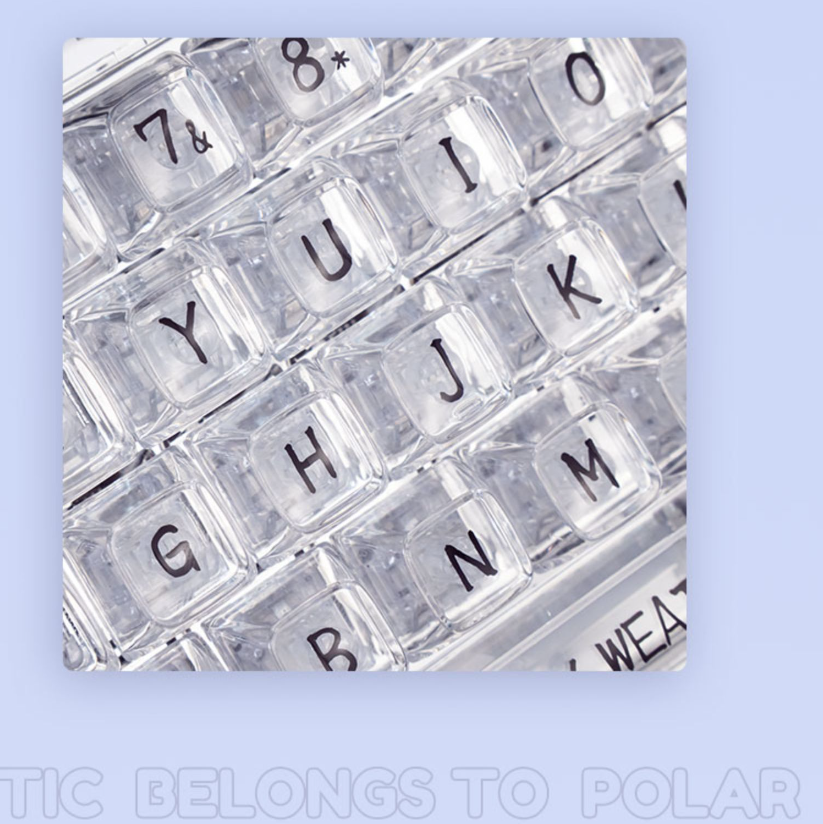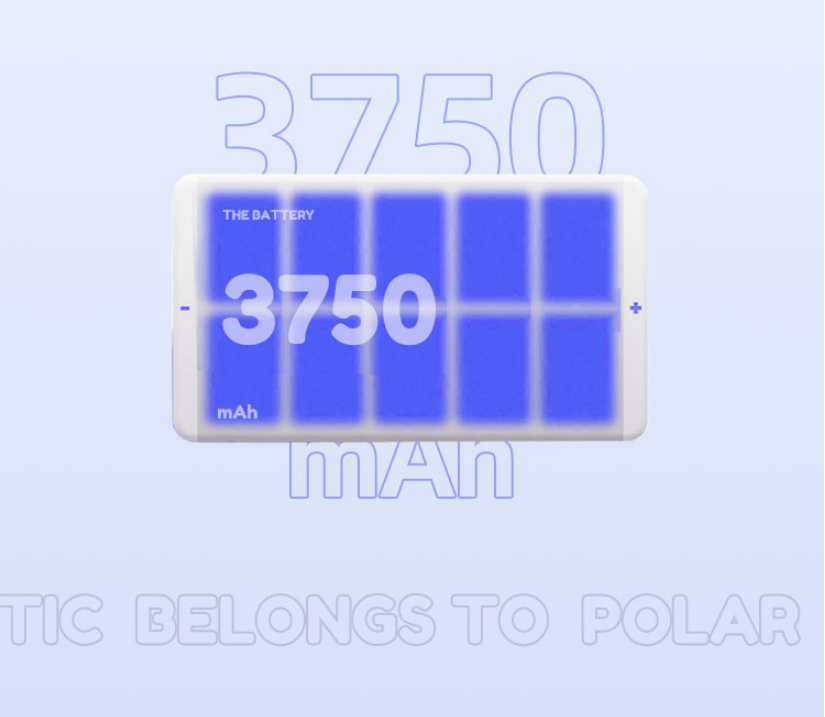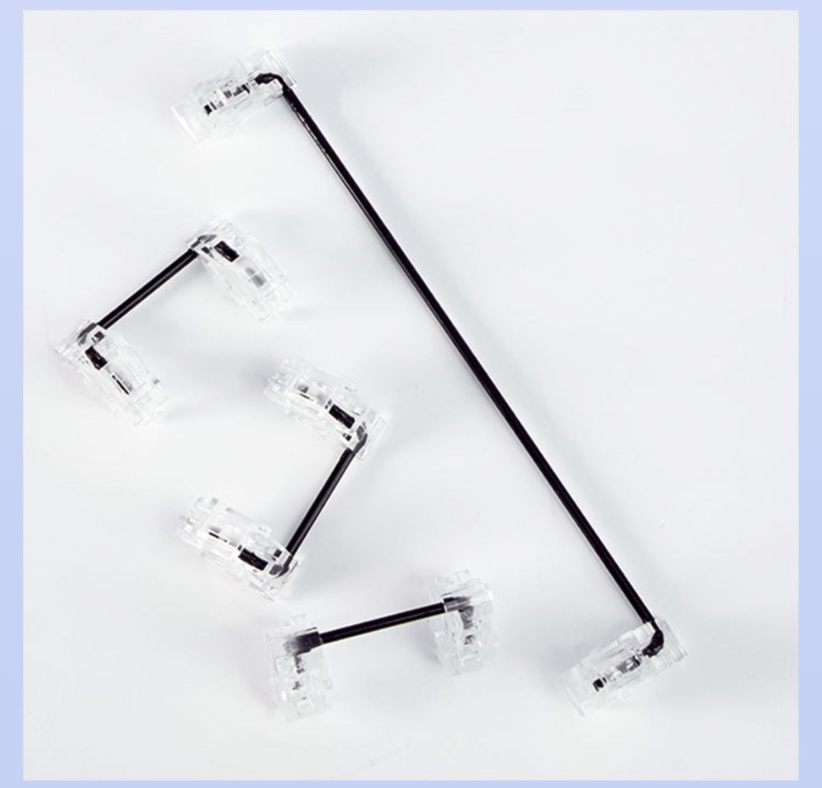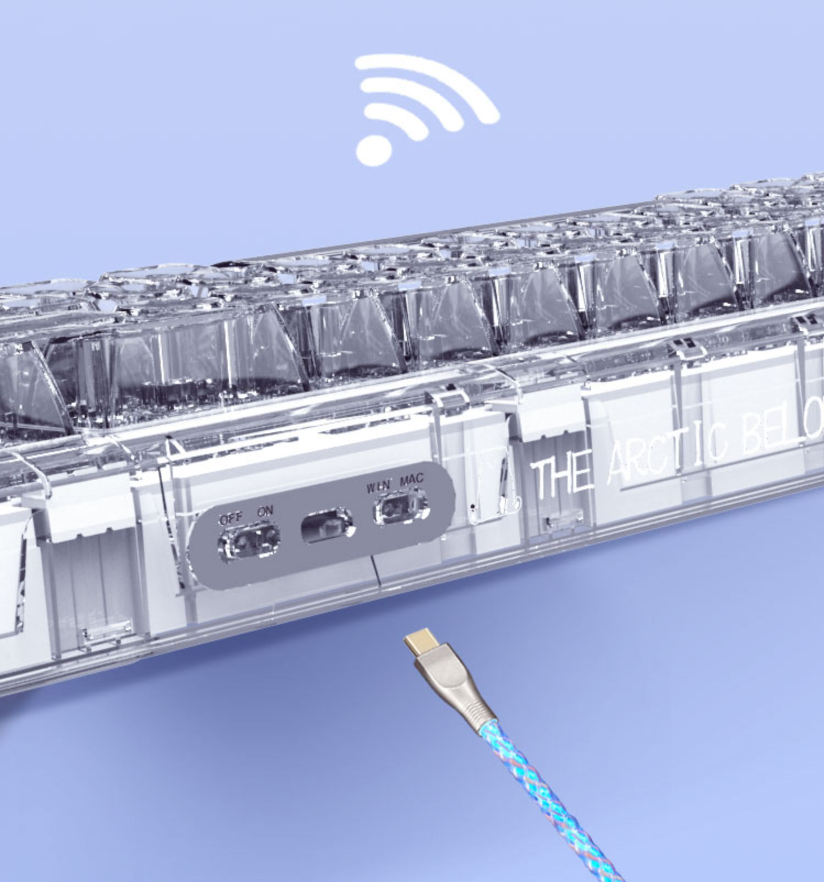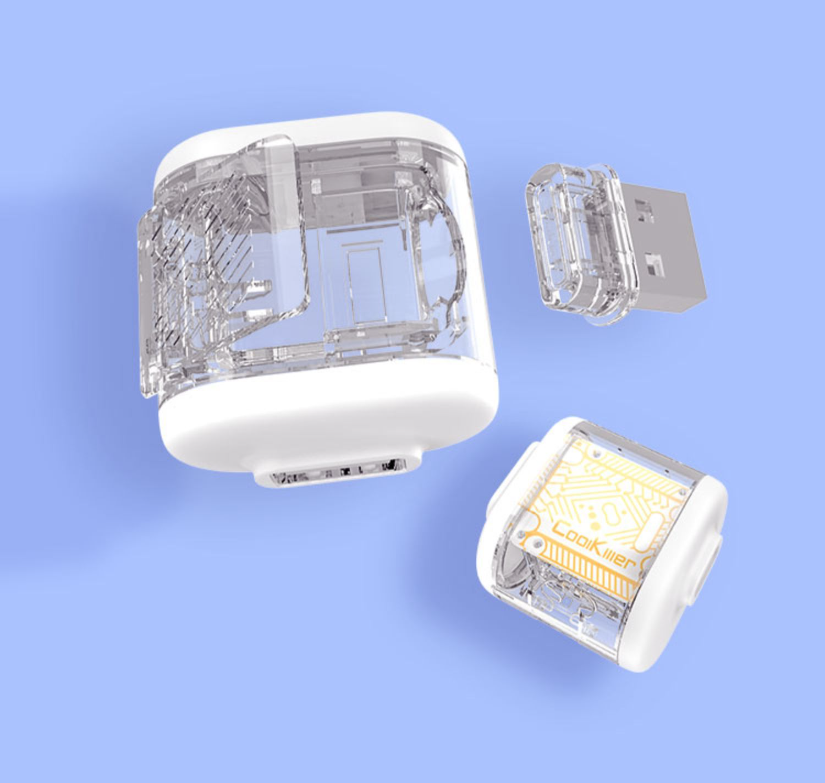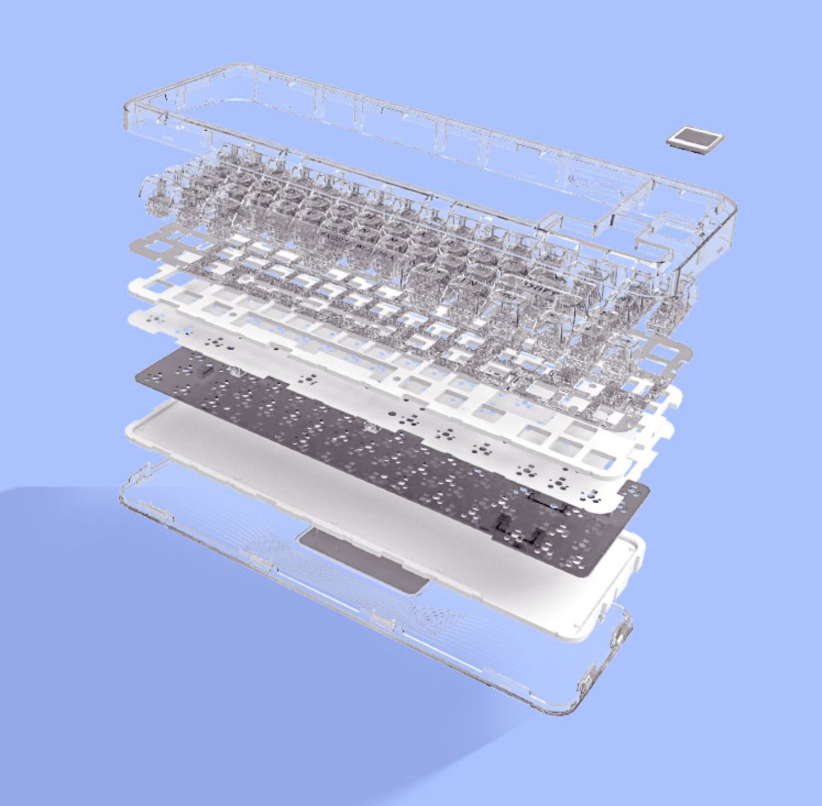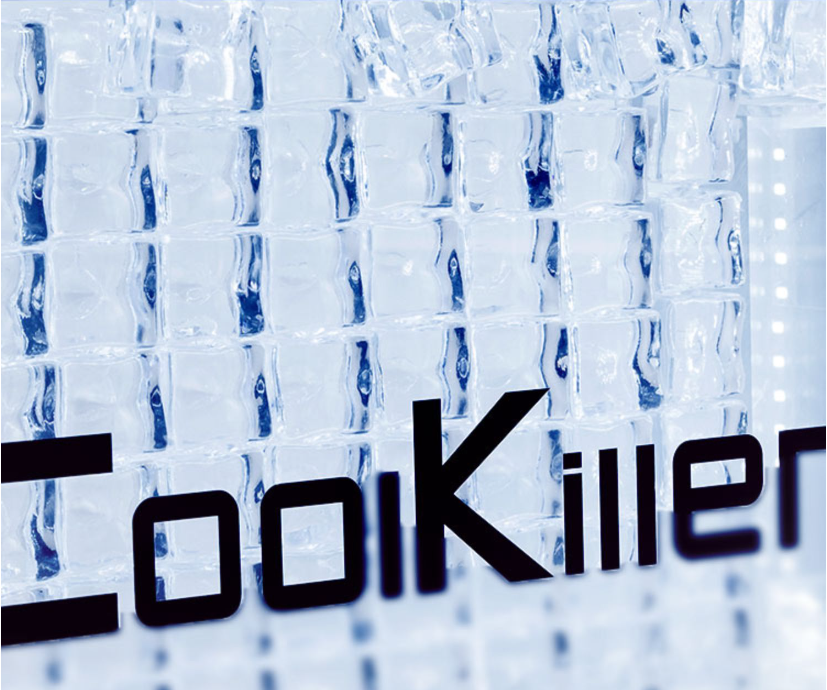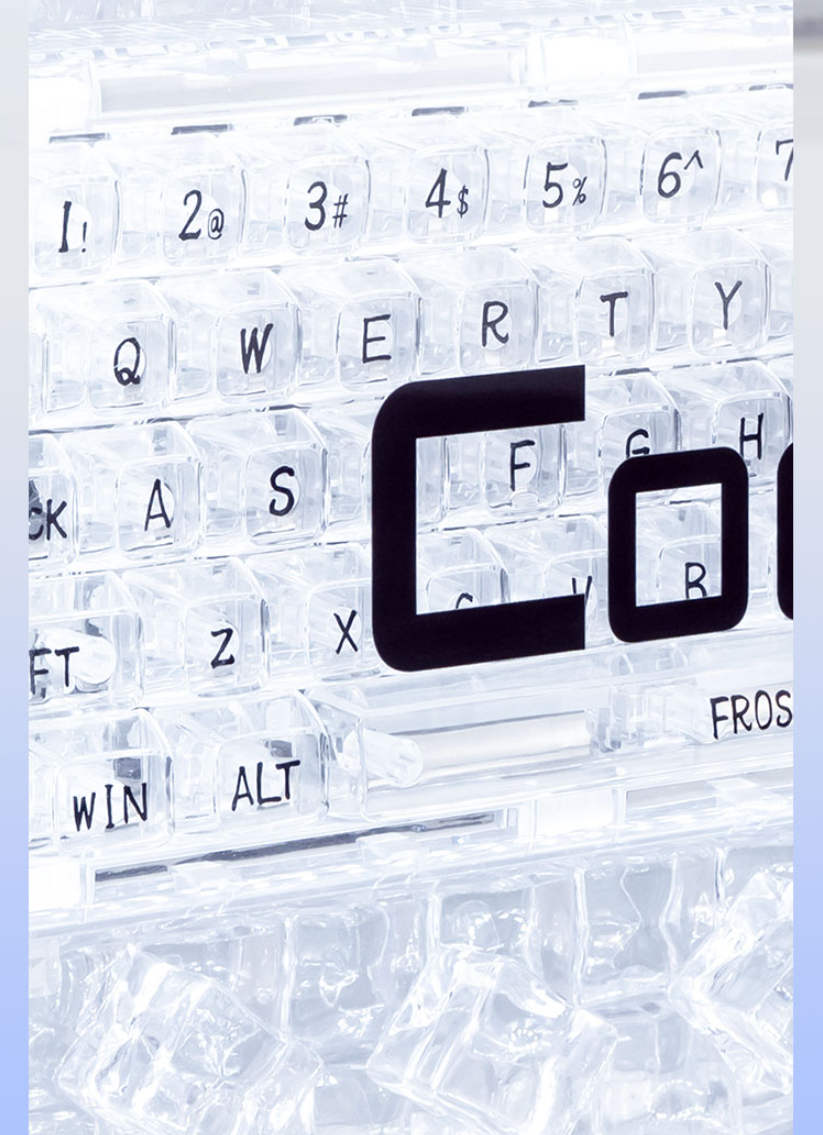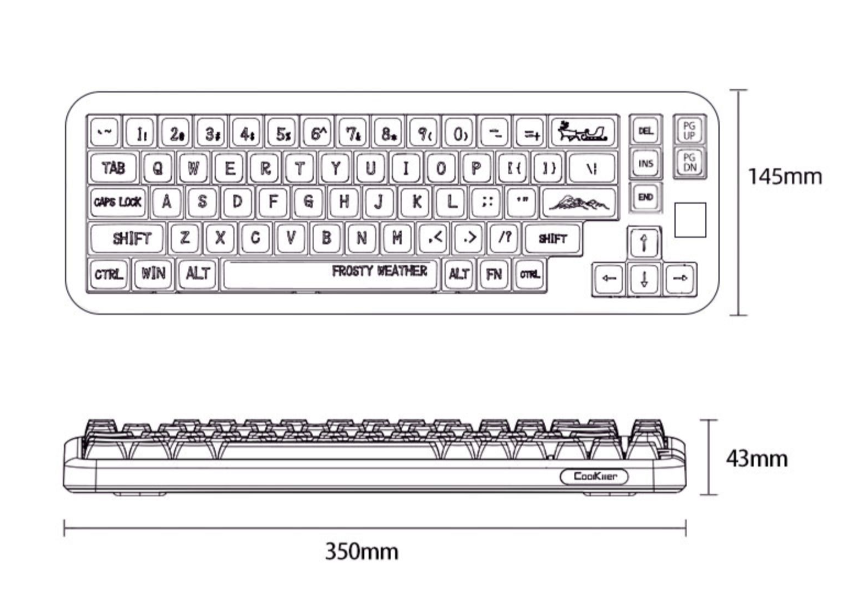 Share
View full details