Regular price
Sale price
$89.99 USD
Unit price
per
Sale
Sold out
Features:
>Ultra-Compact 65% Layout.
>Three-Mode Versatile Connectivity.
>Elegant Aesthetic Design.
>Beautiful Sugar Cube Shaped Keycaps.
>Durable PBT Material Keycaps.
>Comfortable 11° Tilted Angle.
>Long-Lasting Battery Life.
>Elegant White Backlight.
>Multimedia Volume Knob.
>Ergonomic Shape.
>Multi-Device Connectivity.
>Noise-Absorbing Silicone Padded Design.
>Available With Kailh MX Light and Sky V2 Switches.
>Dimensions: 330x123x38mm.
>Weight: 625±5grams.
DAREU Z68 Sugar Cube is here for keyboard enthusiasts who prefer an ultra-compact design with an elegant finish. The keyboard has an ultra-compact 65% layout and treats the users with sweet and elegant SugarCube-shaped keycaps. It supports versatile three-mode connectivity that allows the user to connect the keyboard to a variety of sources with ease!! Upgrade your desk space with the stunning design of the DAREU Z68 Sugar Cube!!
As Elegant As It Gets:
DAREU Z68 Sugar Cube keyboard has one of the sweetest looks we have ever encountered in a keyboard. The keyboard features a neat 65% layout with a 67-key arrangement. It has beautifully designed PBT material Sugar-Cube-shaped sweet-looking keycaps. It looks really unique and eye-catchy on the desk. And with elegant color options, it's even better!!
Clear White Backlight:
DAREU Z68 Sugar Cube keyboard features an elegant clear white backlight. It is soft and adds a soothing look to the keyboard. The Z68 Sugar Cube has multiple lighting modes that help you customize your experience with the keyboard.
Connect Easily With Three-Mode Connectivity:
DAREU Z68 Sugar Cube keyboard supports versatile three-mode connectivity. The keyboard supports wireless 2.4GHz, Wireless Bluetooth, and Wired USB Type-C connection options.
Lightweight & Silent Mechanical Switches:
DAREU has featured high-quality lightweight and silent operating mechanical switches on the Z68 Sugar Cube. It is available with Kailh MX Light and SKY V2 switches, both of which offer silky smooth typing operation. This makes the Z68 Sugar Cube suitable for both offices as well as home usage.
Long Lasting Battery Life:
DAREU Z68 Sugar Cube keyboard comes equipped with a high-capacity 2000mAh battery. It provides it with an extended battery back up allowing the users to use the keyboard for a long duration with every single charge.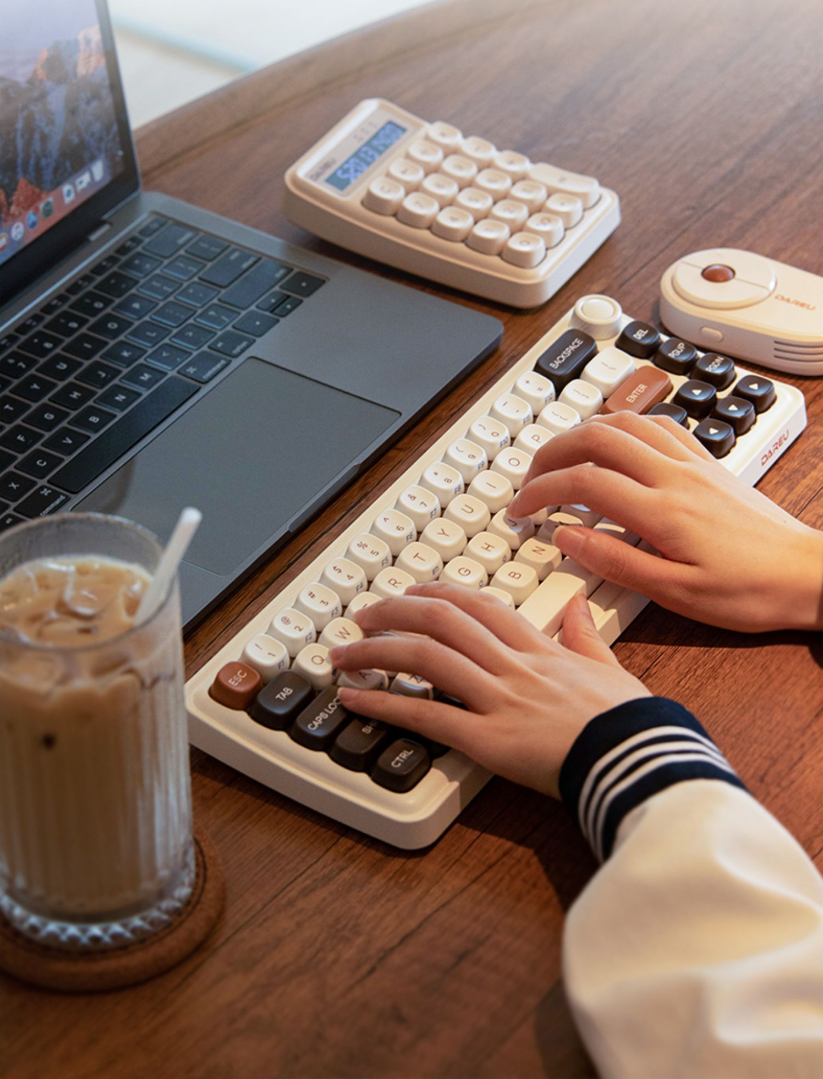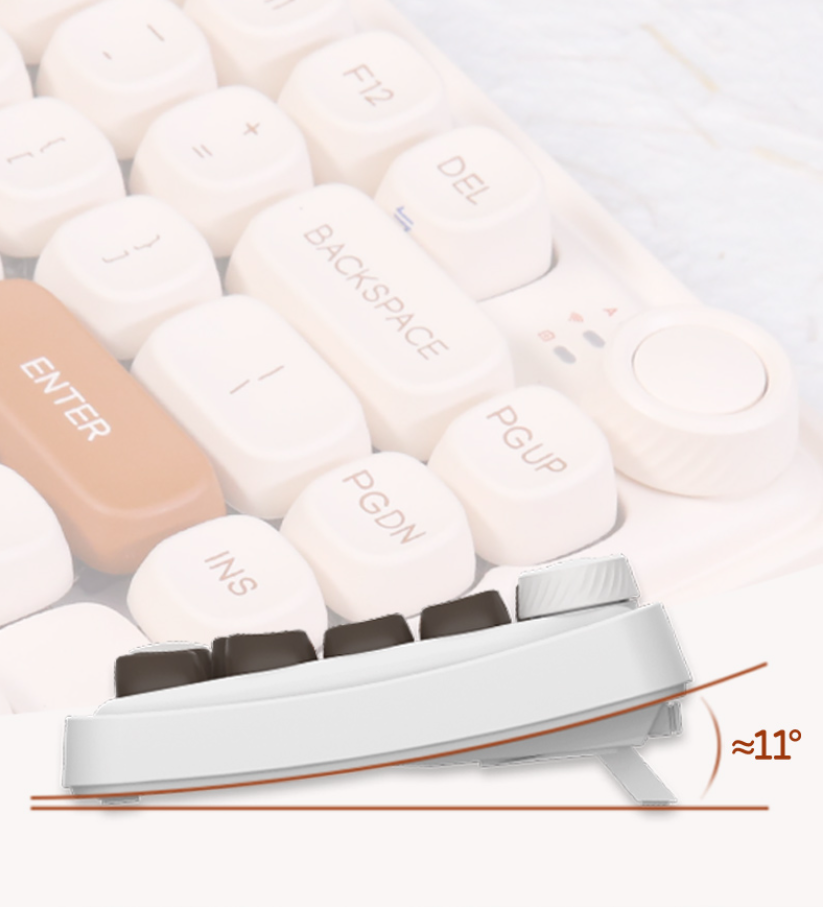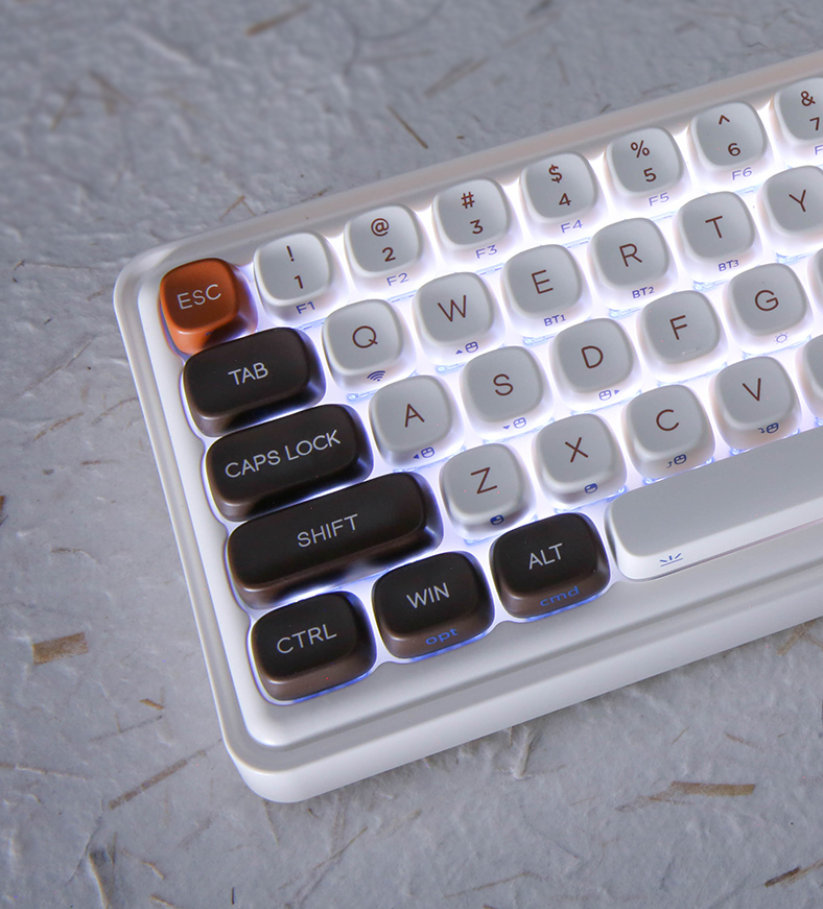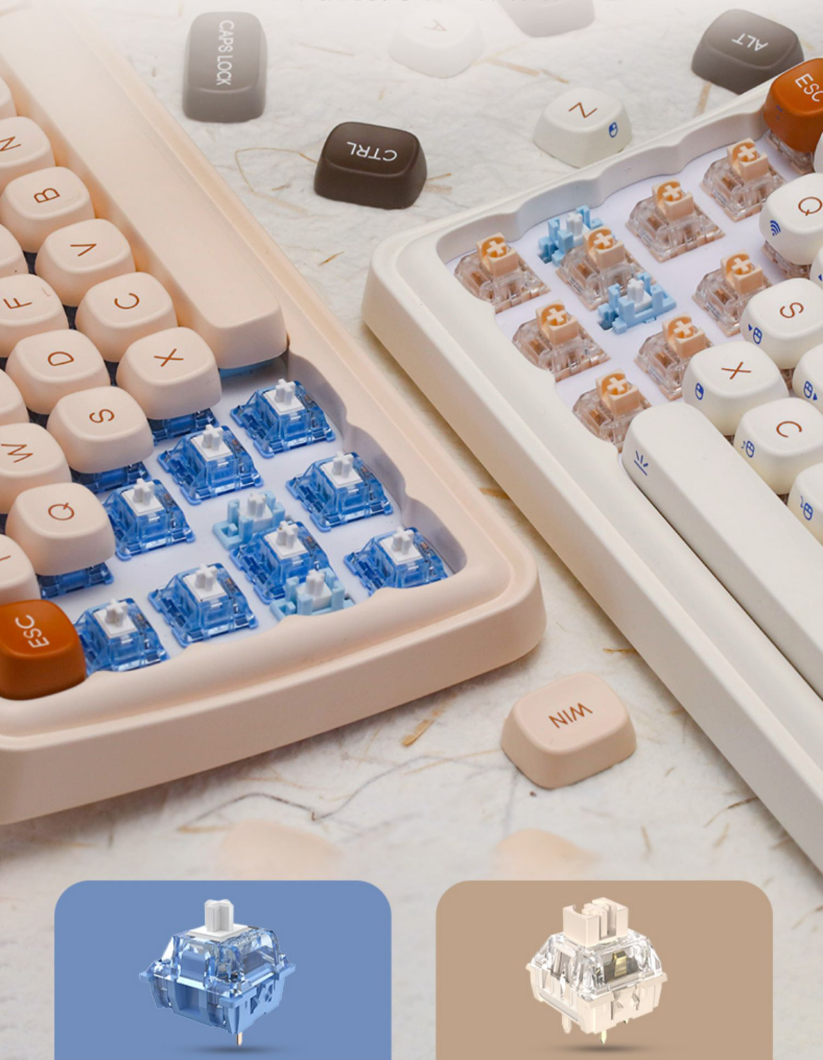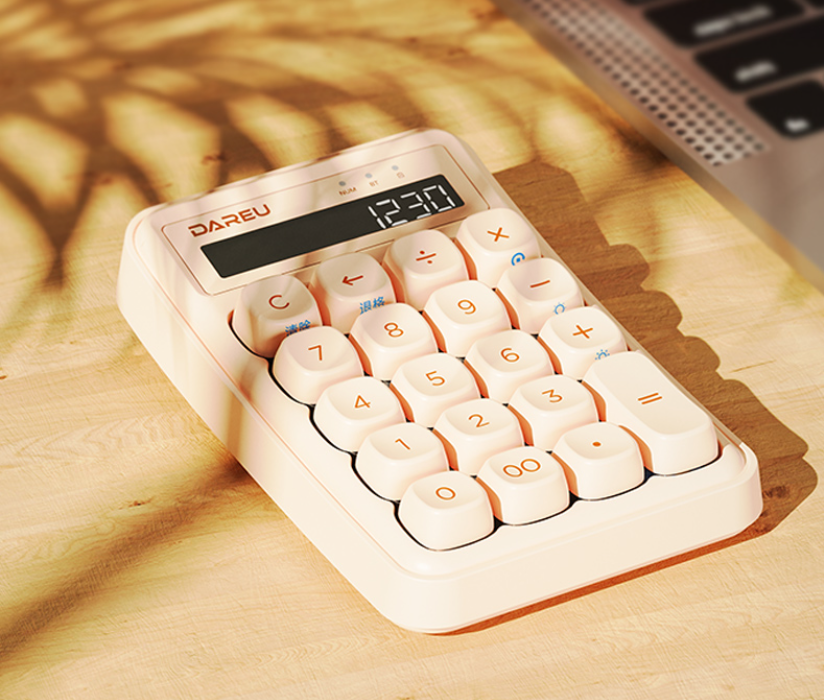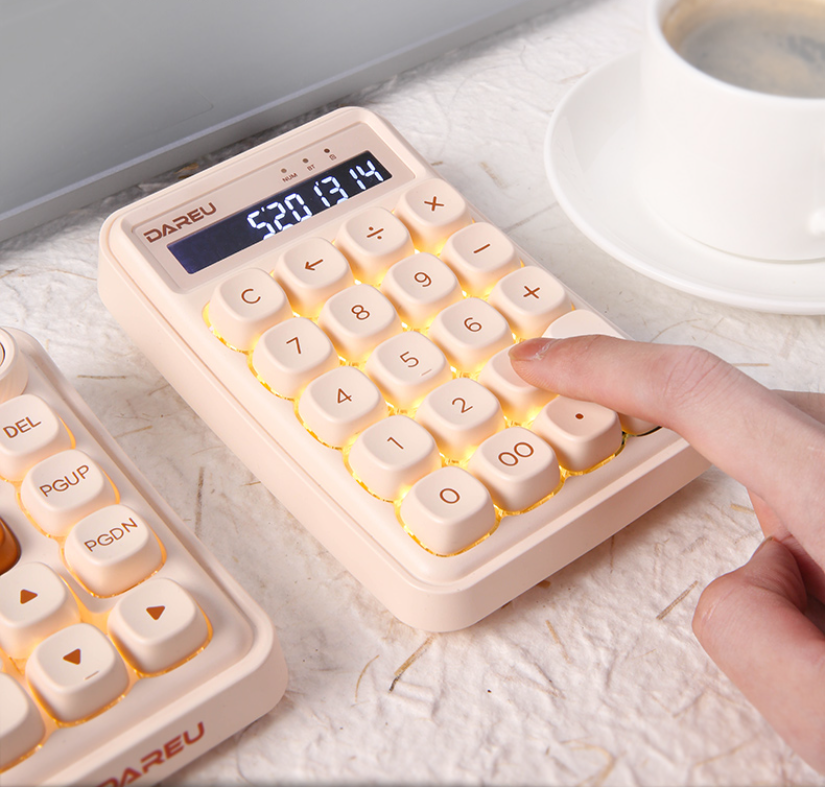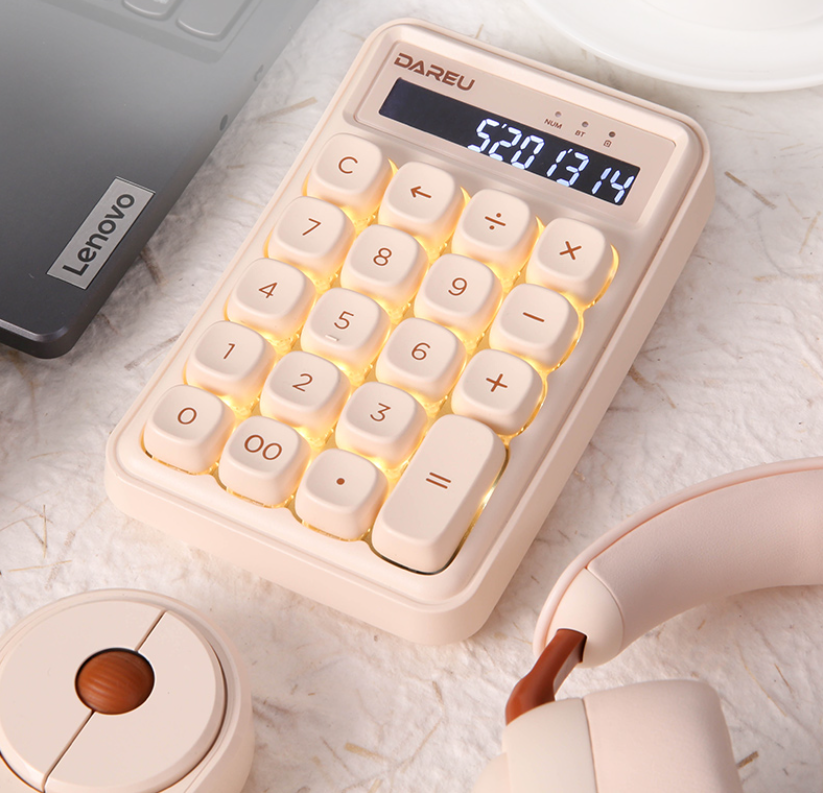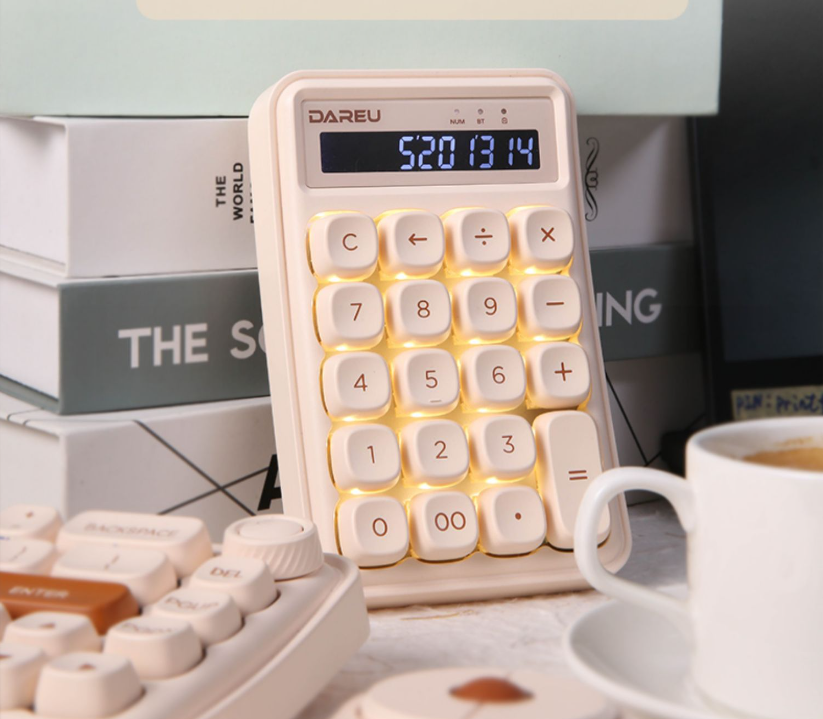 Share
View full details