Regular price
Sale price
$57.99 USD
Unit price
per
Sale
Sold out
Features:-
>Dual-Mode Wireless Connectivity.
>Wireless 2.4GHz+Wireless Bluetooth Connectivity.
>Comfortable Grip Design.
>Based on Durgod's Latest "HI" series products.
>Compact and lightweight.
>Four Levels DPI Adjustment.
>Magnetic Storage Compartment for 2.4GHz Receiver.
>Compatible with Multiple Systems.
>Beautiful Color Options.
>Long Battery Life.
>Easy One-Key Switching Between Devices.
DURGOD Hi Click is a brand new dual-mode high-performance mouse. It is designed with a custom sensor that promises smooth operation with accurate tracking. Hi Click is from the all-new "Hi" series of designer products from Durgod. Durgod Hi Click supports Wireless Bluetooth and wireless 2.4GHz processors. The Durgod Click now only enhances your user experience with its comfortable grip, and lightweight design, but also offers impressive performance in terms of usage(precise aim, accurate tracking, etc). It's a dual-mode mouse that you can easily connect with a wide variety of sources with single-key switching between them!!
Dual-Mode Wireless Connectivity:-
DURGOD Hi clicks mouse features dual-mode wireless connectivity for easy and simple connection with the source devices. It supports high-speed wireless 2.4GHz and multi-device Wireless Bluetooth connection as well. It can be used with a wide range of devices including Windows, Mac, Android, and iOS devices.
New "Hi" Design Theme:-
The Durgod Hi Click features unique new designer looks. The mouse is based on Durgod's latest "Hi" series of products. It has a unique one of its kind looks, matching the recently launched Hi Keys Mechanical keyboard. Hi click is available in Vivid Silver and Elegant Blue Color Options.
Four-Level DPI Adjustment:-

Durgod Hi Click mouse supports one-click adjustment of DPI resolution. It has four DPI operation modes(600/1000/1500/2400 DPI), which are easily cyclable through a single pull-up button right next to the scroll wheel.
Fits Easily Into Your Palm:-
Hi Click is a very comfortable mouse that fits right into your palms perfectly. Its design fits the curve of the hand providing a firm grip for the users and ensuring smooth and easy user experience.
Multi-Device Multi-System Compatible:-
Durgod Hi Click is a highly versatile mouse that can be used with multiple devices supporting multiple systems. It can be connected to computers, laptops, tablets, smartphones, etc.
Long Battery Life:-
Durgod Hi Click dual-mode mouse houses a large 500mAH capacity built-in battery. It provides the mouse with long usage hours, the rated lifespan of Hi Click can be as high as 45 days with a single charge.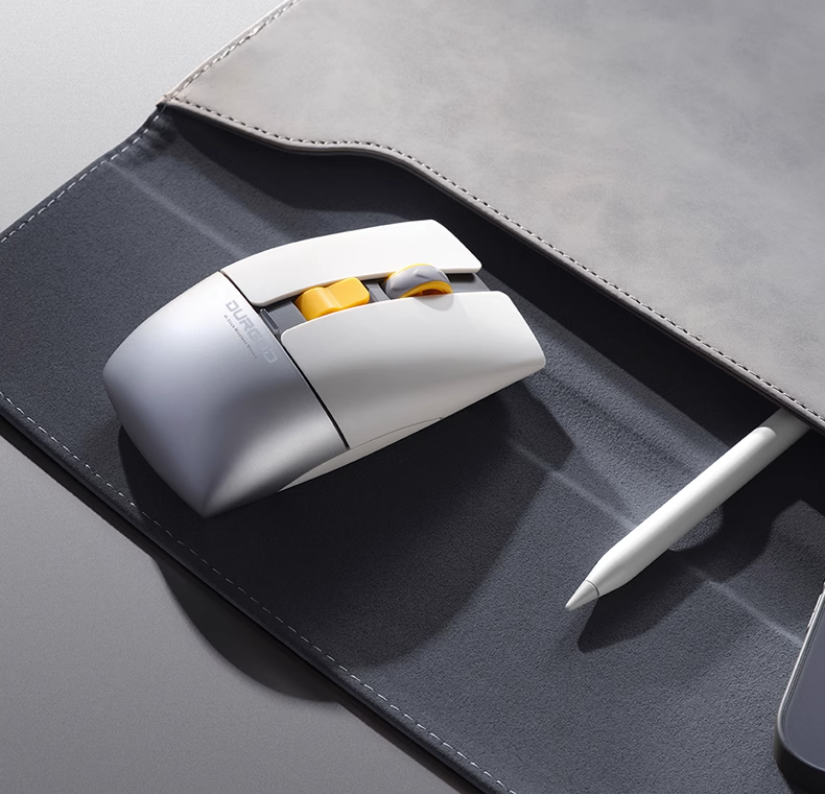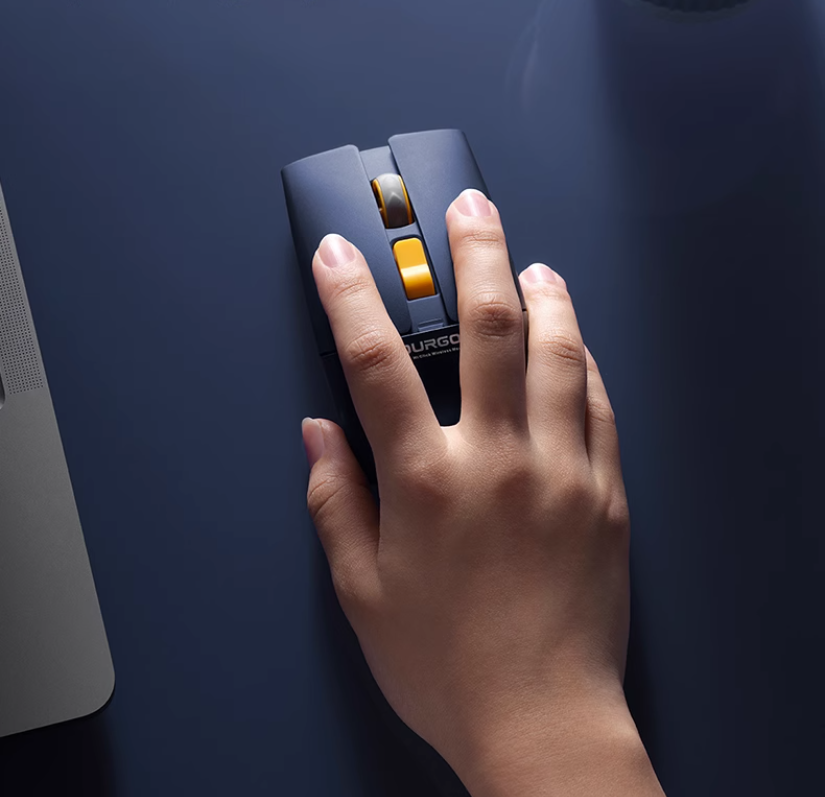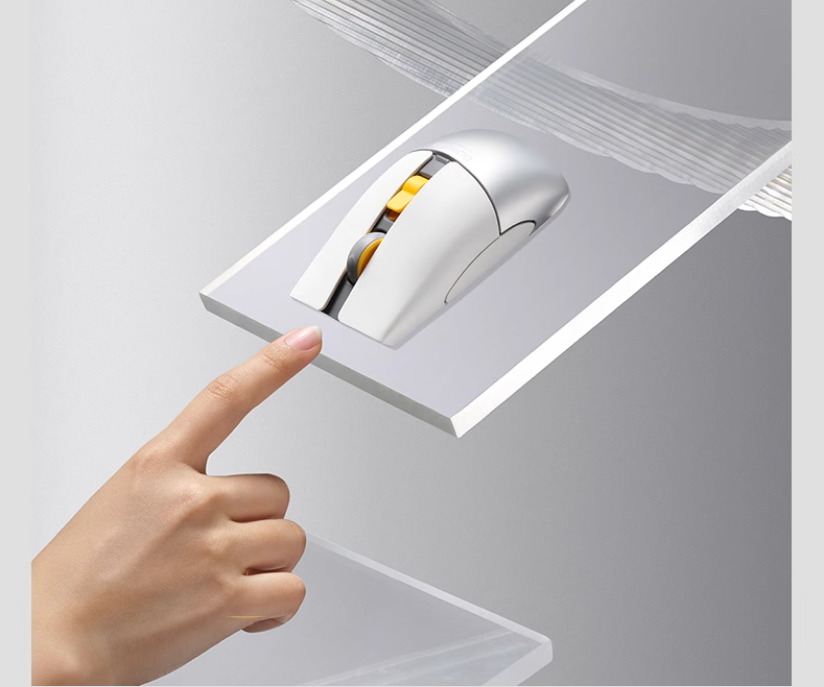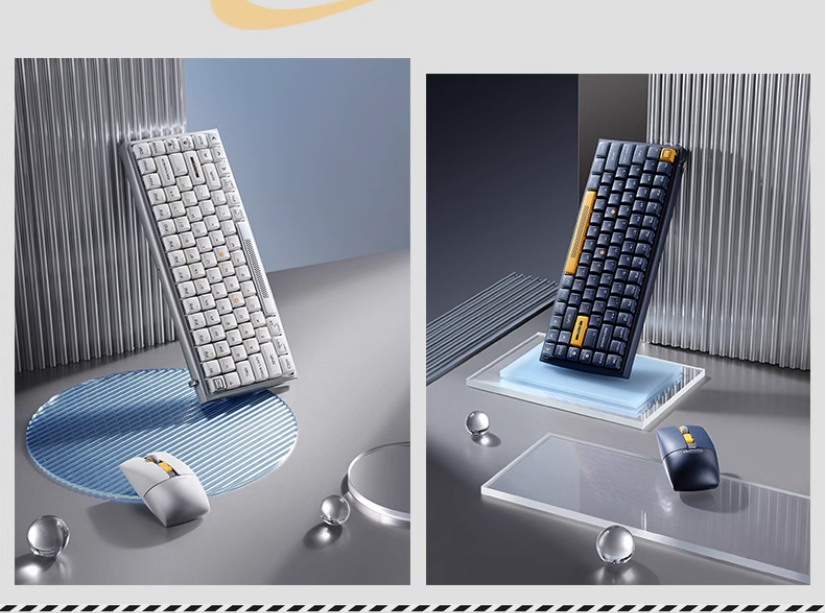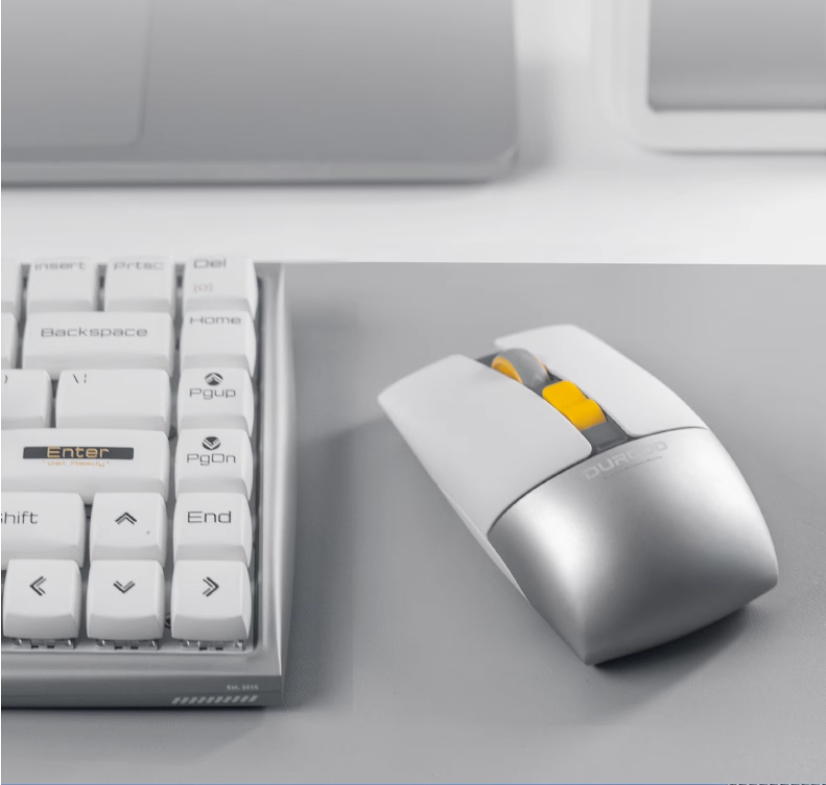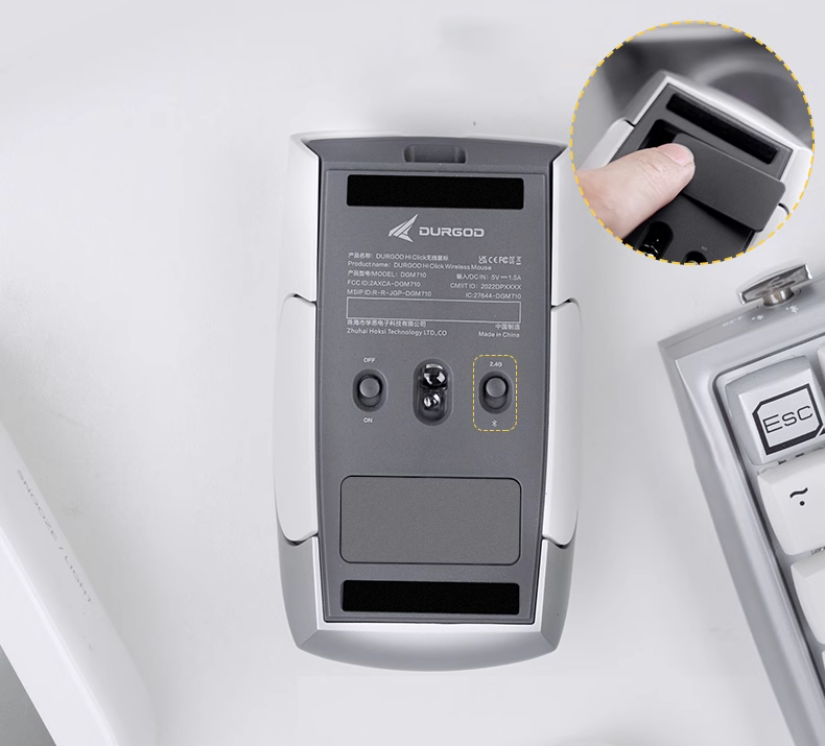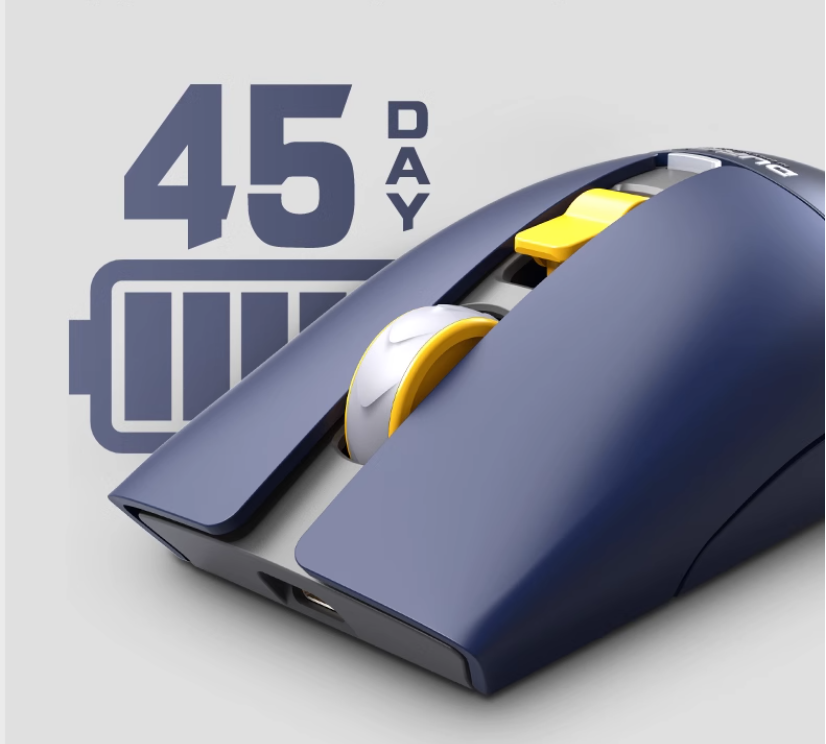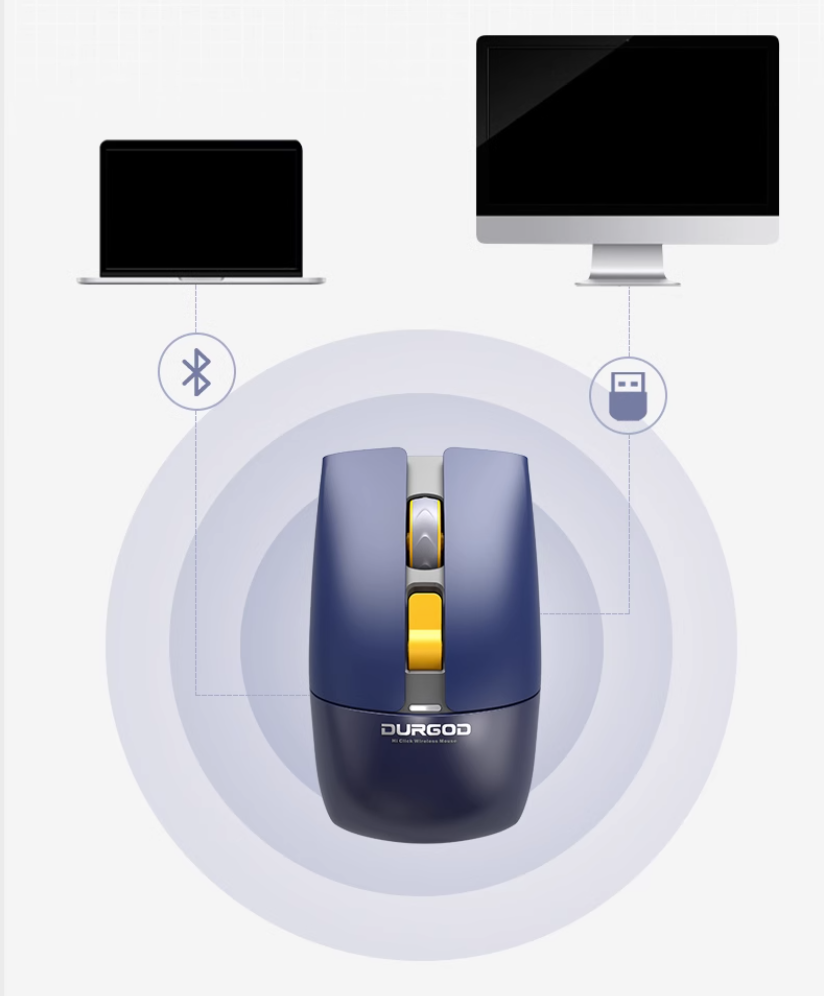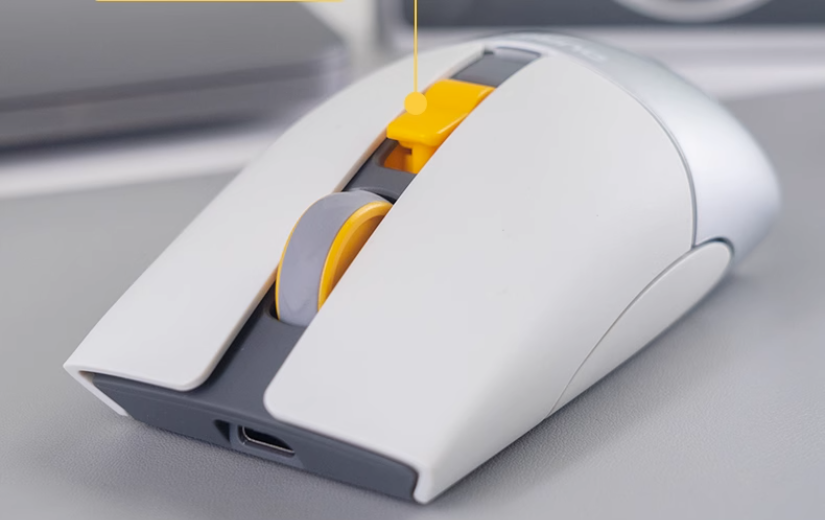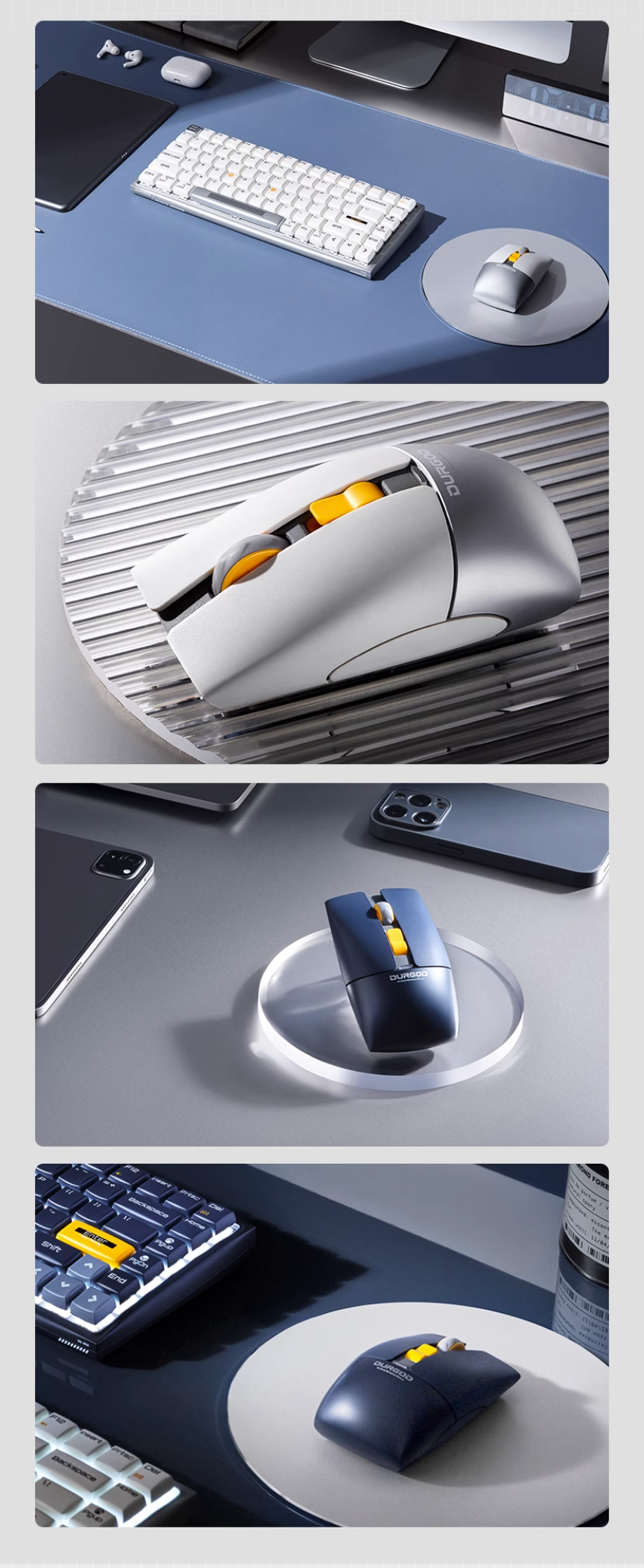 Share
View full details