Regular price
$132.00 USD
Regular price
Sale price
$132.00 USD
Unit price
per
Sale
Sold out
Features:
>Ultra-Compact 60% layout.
>Triple connection modes.
>Wireless 2.4GHz and Bluetooth V5.0 wireless connections.
>USB Type-C wired connectivity.
>Premium Custom Mechanical Switches.
>Dual-tone Doubleshot PBT keycaps.
>Four Ultra-Beautiful Color Options.
>Durgod Zeus software integration.
>Smooth, wobble-free performance with satellite stabilizers.
>Superb Battery life.
>Full-Key Non-Conflict Design.
Technical Specs:
>No. Of keys: 61.
>Form-factor: 60%.
>Dimensions: 300x112x36mm.
>Weight: 530 grams.
>Battery Life: up to 240 days(approx 8 hours per day).
>Switch Lifespan: Top to 80 Million keypresses.
DURGOD K330W is an ultra-compact 61-key 60% mechanical keyboard.It supports all the latest and advanced features including triple connection modes, Double shot PBT keycaps, DURGOD Zeus software integration, etc. K330W has got in-house developed premium mechanical switches with a variety of options(Blue, Brown, Red, Yellow, etc). Enjoy a high-end typing experience on the ultra-compact DURGOD K330W Mechanical Keyboard!!
Ultra-Compact Form Factor:
DURGOD K330W has an ultra-compact 61-key 60% form factor. The keyboard provides you with enough keys to type your blog easily while effectively saving you on the desk space. Enhance the beauty of your desk, with the neatly designed K330W mechanical keyboard.
Easy Connectivity With Triple Connection Modes:
DURGOD K330W allows you to connect the keyboard with your source device using three-difference connection modes, Wireless Bluetooth V5.0, Wireless 2.4GHz(using a USB receiver included), and Wired USB Type-C connectivity. All three of these connections allow the users to connect their K330W mechanical keyboard with different devices including Windows, macOS systems, etc.
Custom Mechanical Switches:
DURGOD along with Jia Dalong has designed a custom set of switches known as Crystal switches. These mechanical switches are smoother and more comfortable than regular mechanical switches. They offer a smooth user operation with a superb lifespan of up to 80 million keystrokes(green ones have a lifespan of up to 60 million keystrokes). K330W comes in a variety of switch options including Crystal Red, Crystal Silver, Crystal Blue, and more.
Extended Battery Life:
DURGOD has optimized the battery performance of the K330W mechanical keyboard. It comes equipped with an in-built lithium-ion battery that provides a crazy battery life of up to 240 days on Wireless Bluetooth connectivity. On wireless 2.4GHz connections, the keyboard's battery lasts for up to 180 days. Simply charge your keyboard once and forget it for at least the next six months.
Exquisite Finish With Four Elegant Colour Options:
The K330W from DURGOD is an exquisitely designed mechanical keyboard. It comes in four stunning color options including Ion Storm, Mint, Ice cream, and Cordon. If you ask us, the keyboard looks stunning in every single one of the color options.
Full Integration With DURGOD ZEUS Software:
The K330W mechanical keyboard has full integration with the Zeus software designed by DURGOD. It allows the users to easily create macro functions and access various different settings on the keyboard. DO note that the DURGOD Zeus software is not supported on MAC devices.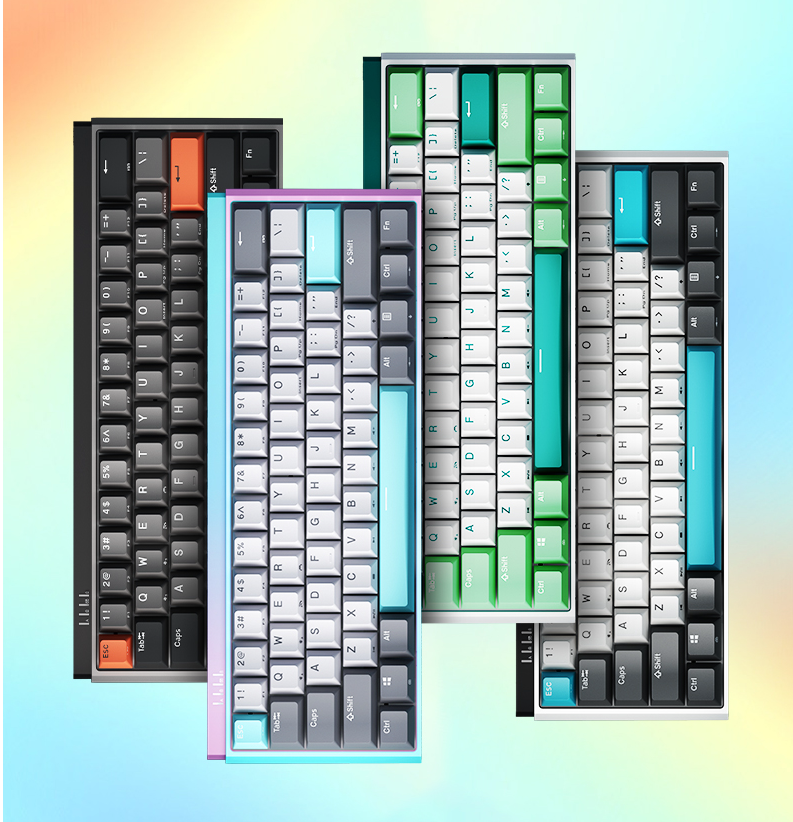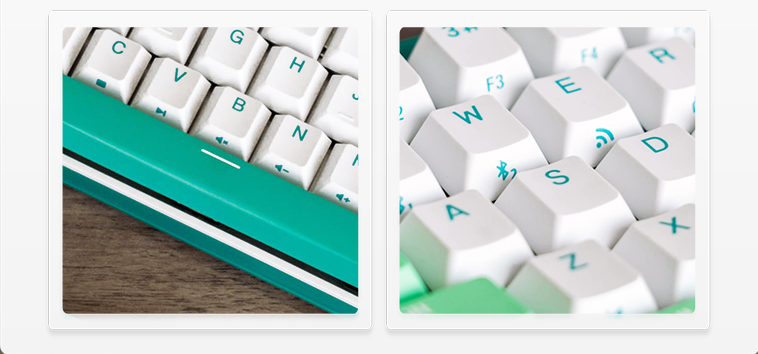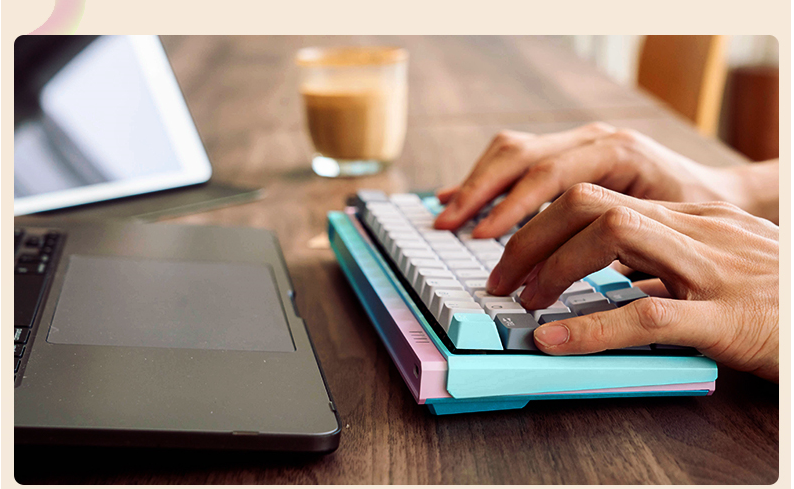 Share
View full details