Regular price
$149.99 USD
Regular price
Sale price
$149.99 USD
Unit price
per
Sale
Sold out
Features:
>Versatile Three-Mode Connectivity.
>Compact 97-Key Layout.
>Elegant White Color Backlight.
>Dual-System Automatic Switching(Windows/Mac).
>Full-Key Hot-Swappable Sockets.
>Sandwich Silicone Padding & Bottom Padding Sound-Shock Absorbing Design.
>DURGOD Customized Mechanical Switches.
>DURGOD ZEUS Driver Software.
>OEM Height PBT Material Keycaps.
>Full-Key Conflict-Free Operation.
>Comfortable Structure Design.
>Extended Battery Life Of Up To 360 Days.
>Multi-Device Connection With Seamless Switching(Bluetooth).
>Beautiful Color Options.
>Fast 1000Hz Polling Rate.
Technical Information:
>Model: K615W.
>No. Of Keys: 97.
>Supported Connections: Wireless Bluetooth V5.0, Wireless 2.4GHz, Wired USB Type-C.
>Supported Systems: Windows, Mac, etc.
>Weight: Approx 1132 grams.
Meet the all-new DURGOD K615W, a beautifully designed compact 97-key mechanical keyboard available in two stunning color options. Firstly, the keyboard colors themselves look elegant, secondly, they have a white color backlight that enhances the looks even further. DURGOD K615W keyboard comes with full-key hot-swappable sockets and supports three-mode connectivity. It is a highly versatile keyboard that you can connect with both Windows and MacOS devices with automatic system switching. The K615W promises comfortable typing with OEM height PBT material keycaps. Upgrade your desktop with the DURGOD K615W today!!
Connect As You Like With Three-Mode Connection:
Connect the DURGOD K615W mechanical keyboard with your choice of source with your choice of connection method. The keyboard supports versatile three-mode connectivity featuring wireless Bluetooth V5.0(Compatible with V4.0 devices as well), Wireless 2.4GHz, & Wired USB Type-C devices. Wireless Bluetooth mode allows you to connect the keyboard to three devices with seamless switches between them.
Save Some Desktop Space With a Compact Layout:
The DURGOD K615W keyboard has a 97-key compact layout. The numeric pad is closer to the alphanumeric keys by the elimination of the Home cluster. It makes the keyboard about 20% smaller than a regular 104-key full-size keyboard and saves you some desktop space. If you are planning to make a compact setup but require a keyboard with a numeric keypad, the K615W fits your bill perfectly.
Shock-Sound Absorbing Design:
DURGOD K615W keyboard is designed with dual-layer shock and sound-absorbing design. The internal structure of the keyboard features sandwich silicone padding between the PCB board and the positioning plate. You also get bottom padding that absorbs pressure asserted during key press. This structure effectively reduces cavity sounds by filling the gaps between the internal components.
High-Performance Customised Mechanical Switches:
DURGOD has made the K615W available with a bunch of customized mechanical switch options. The available options are Turbo Red, Turbo Brown, Turbo Silver, etc. For people who would like to try their hands on customization, the keyboard also supports hot-swappable sockets that allow the users to replace the switches as required.
OEM Height PBT Keycaps:
DURGOD K615W mechanical keyboard comes with high-quality PBT materials keycaps. They have an OEM height profile which makes the keyboard extremely comfortable to type on. The keycaps have a dual-tone injection molded PBT build which is highly durable and not easy to fade off.
Long-Lasting Battery:
DURGOD K615W mechanical keyboard has a long-lasting battery life. The keyboard has a low power-consumption design that provides a great battery life. Once fully charged you will get an amazing battery life of up to 360 days with ease(Bluetooth mode, Backlight off). With high-speed wireless 2.4GHz connectivity and backlight off, you can get easily around 200 days of battery life with a single charge. These numbers are lab-tested and are provided by the brand.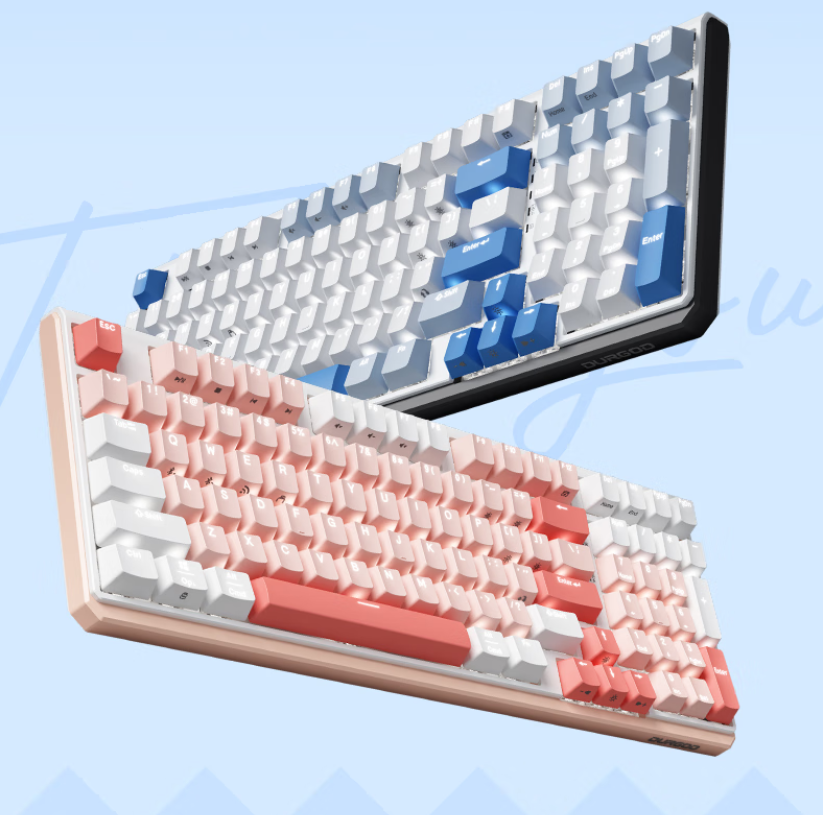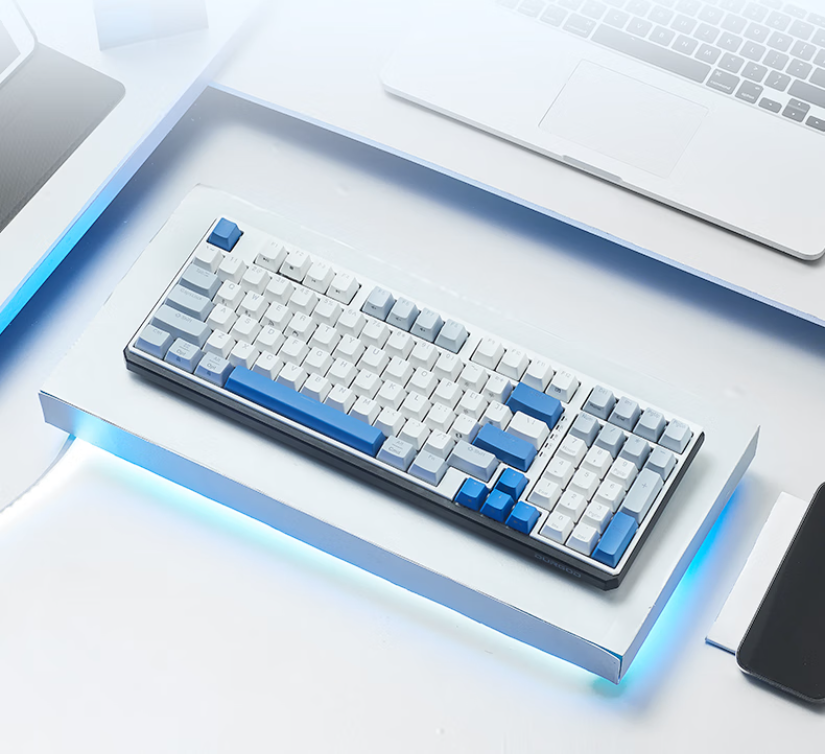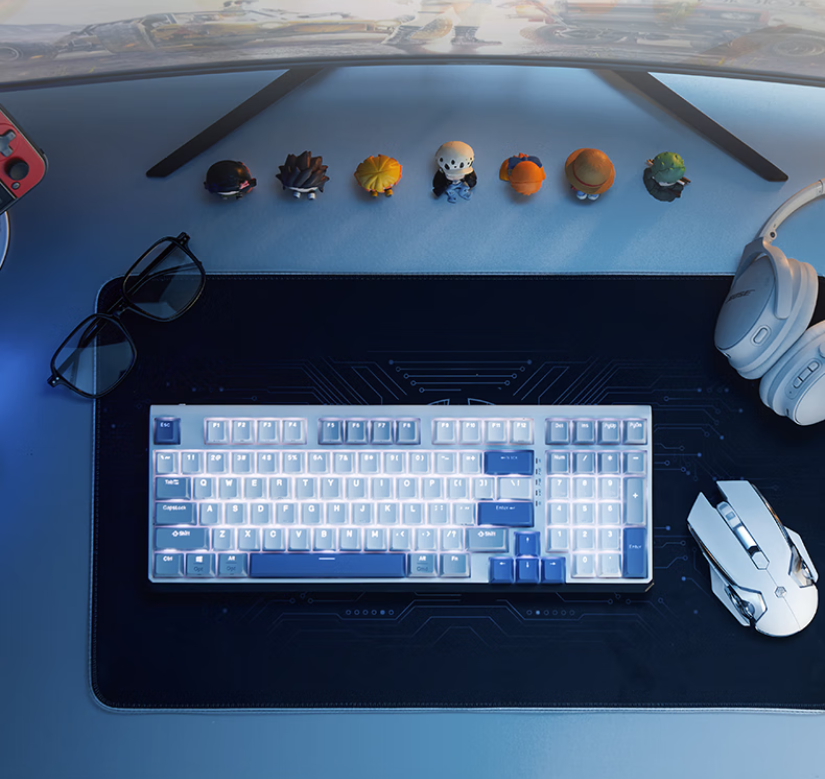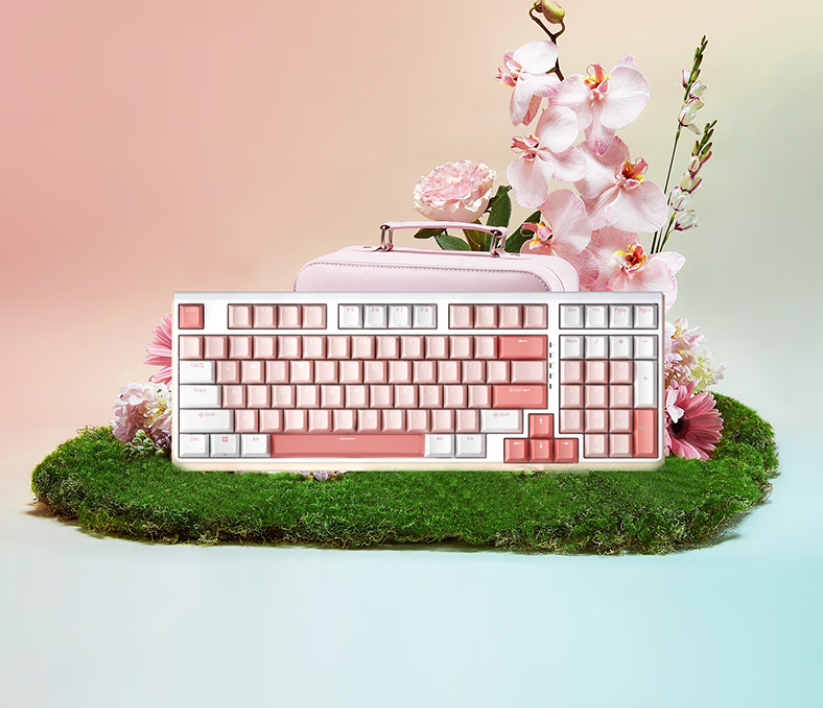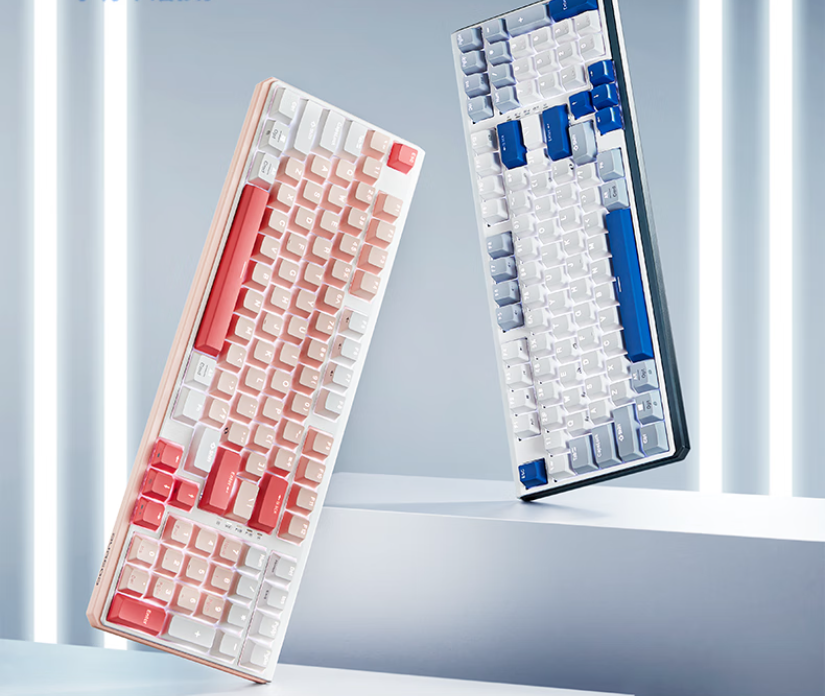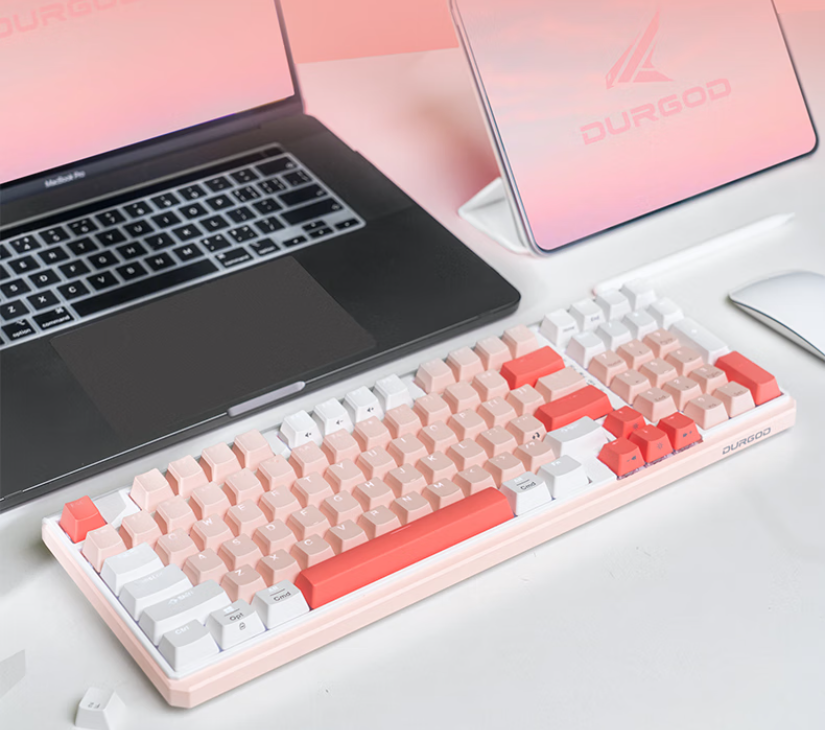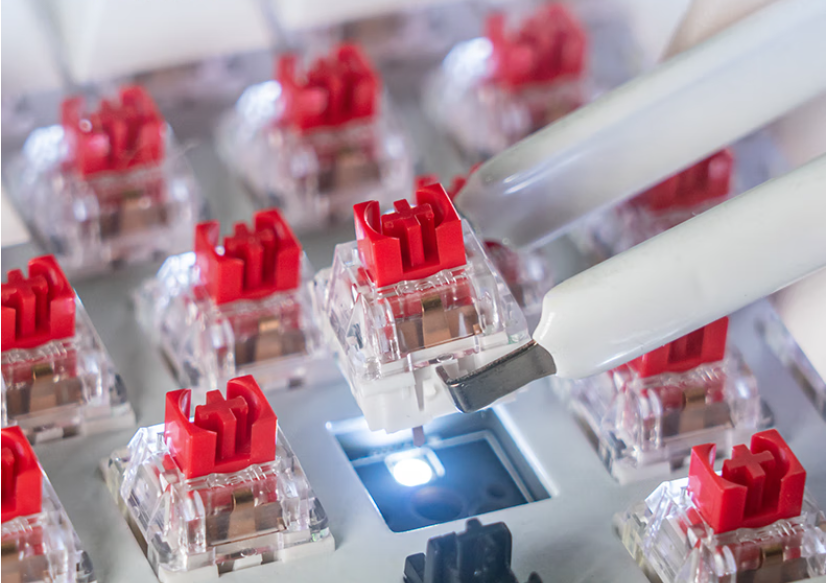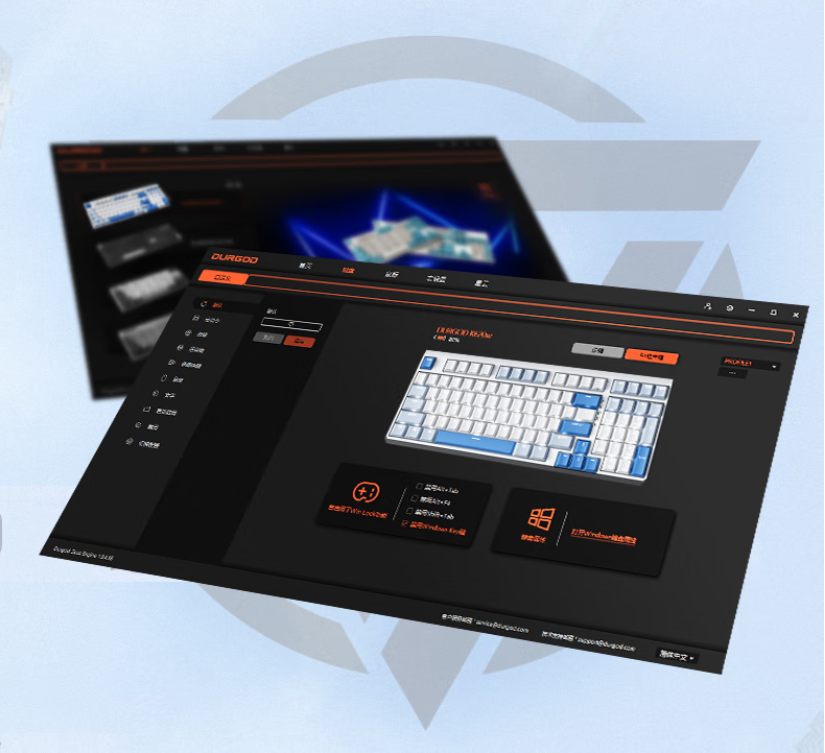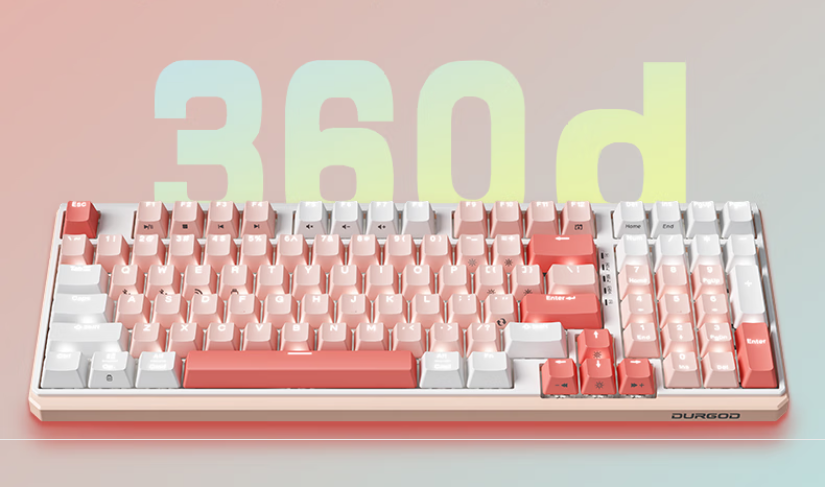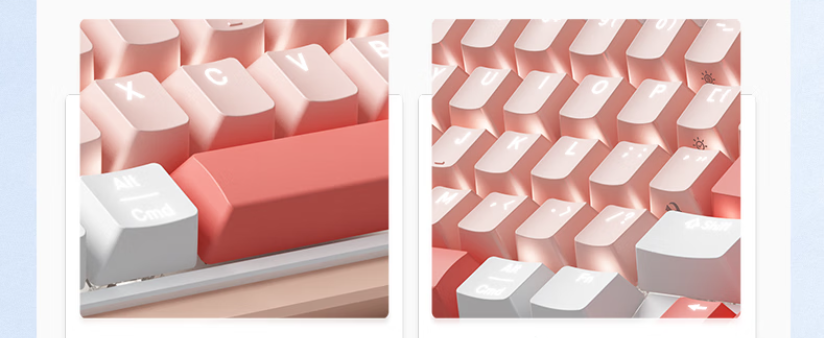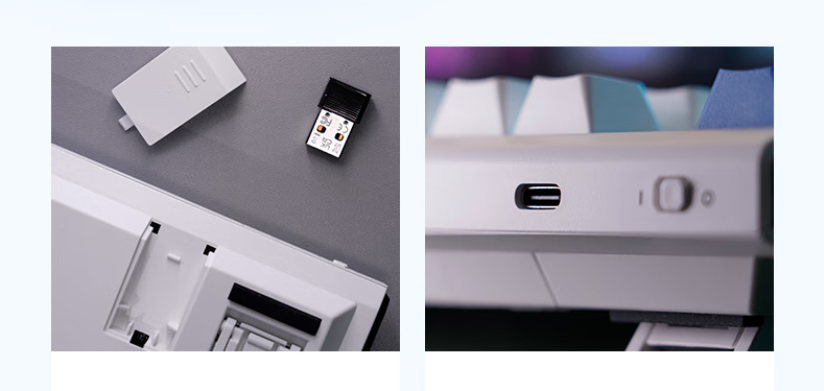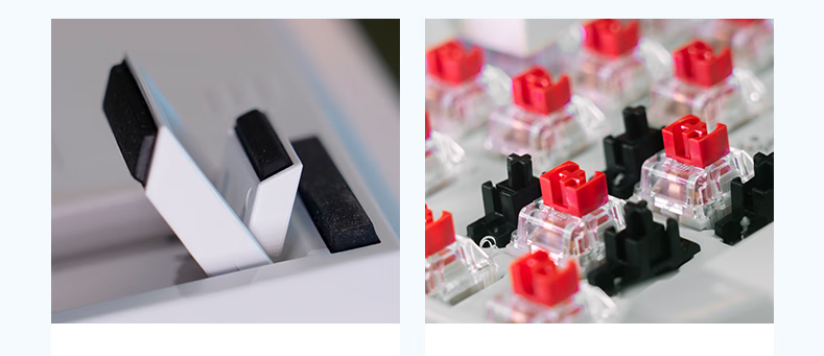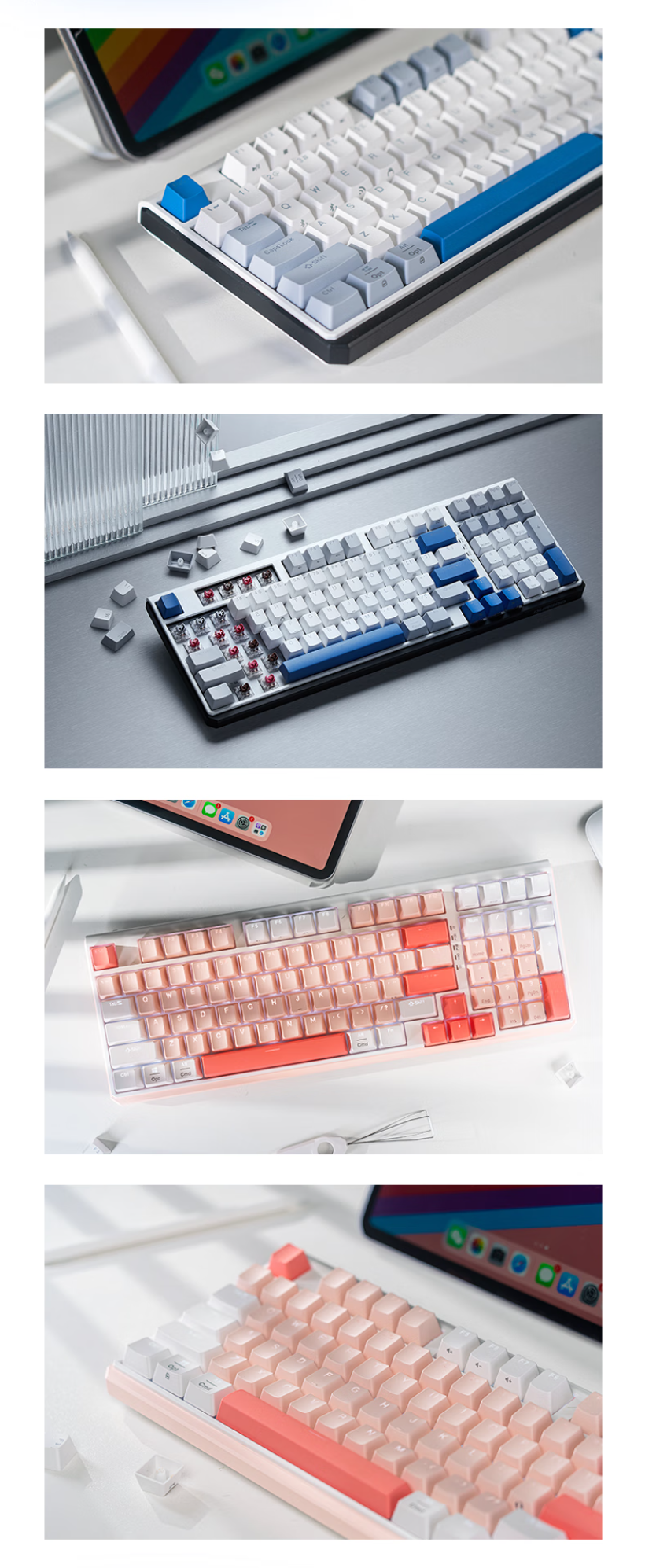 Share
View full details