Regular price
Sale price
$8.99 USD
Unit price
per
Sale
Sold out
Features:
>Completely transparent top cover.
>Nylon PA66 White base.
>Bright Green POM Stem.
>Smooth Tactile operation.
>Gateron's automatic self-lubrication technology.
>Gold-plated spring.
>Long lifespan of up to 60 million keystrokes.
Technical Specs:
>Operating force: 59gf.
>Pre-trigger: 2.0±0.5mm.
>Total travel: 3.4mm Max.
>Bottom Out Force: 43±2gf.
Presenting the all-new Gateron G-Pro Baby Kangaroo mechanical switches. These are premium tactile switches with a transparent top cover, Nylon White base, and Bright green POM stem. They are highly durable and have a smooth typing operation with tactile feedback upon keystroke. As their name tells us, the Baby Kangaroo switches have high tactile feedback with a peak actuation at 0.5mm. You can easily upgrade your hot-swappable mechanical keyboards or regular mechanical keyboards with the Baby Kangaroo switches as they have a five-pin socket design.
Transparent Top-Cover:
The top cover on the Baby Kangaroo switches is completely transparent. It is made up of high-quality PC(PolyCarbonate) material. With the transparent cover, it allows support for SMD LEDs for backlighting on the keyboard giving you full control over customization for your keyboard.
Long & Rigid Gold-Plated Spring:
Baby Kangaroo switches feature a 22mm double-stage gold-plated spring. This spring offers a quick rebound upon keystrokes and gives a strong tactile bounce upon key press.
Vertical Crosspoint Contact:
The switch body is closed using vertical crosspoint contacts at the right angle. They get easily locked onto the keyboard positioning plate and give a properly smooth typing experience free from wobbling and vibration issues.
Super Smooth Typing With Gateron Self-Lubricating Technology:
Gateron Baby Kangaroo switches use the brand's automatic self-lubricating technology. They are factory self-lubed for a smooth typing experience. With each keypress, you will notice the keyboard gets smoother and smoother.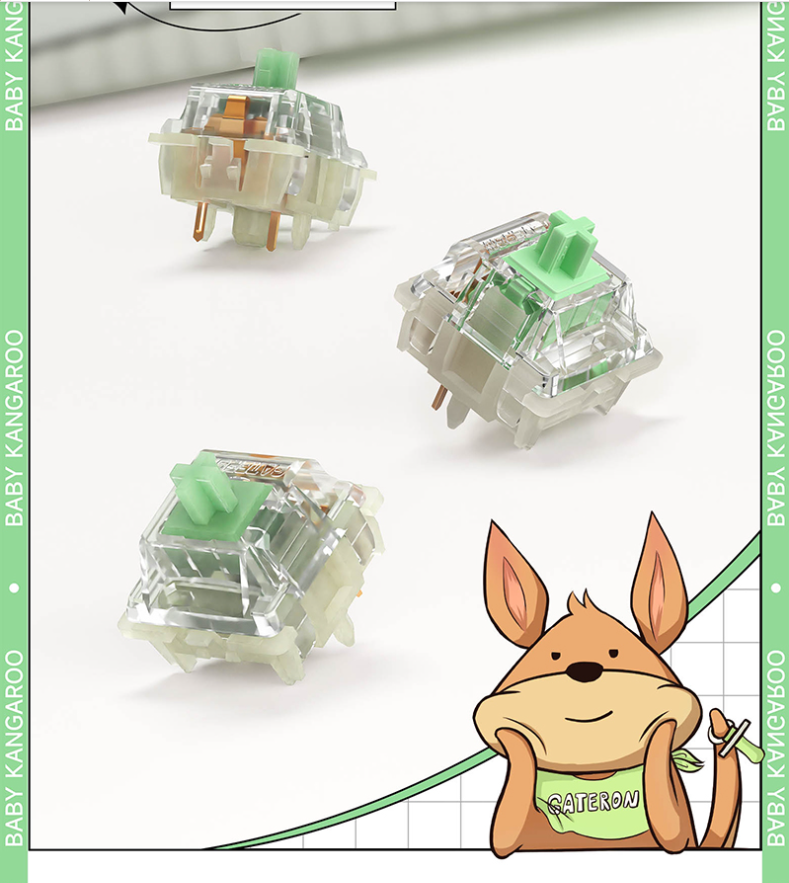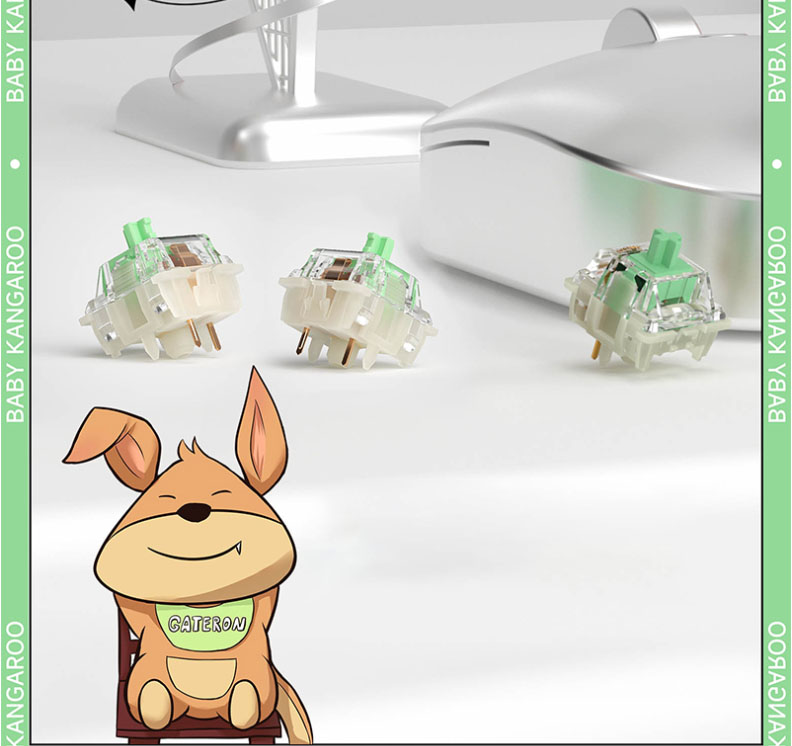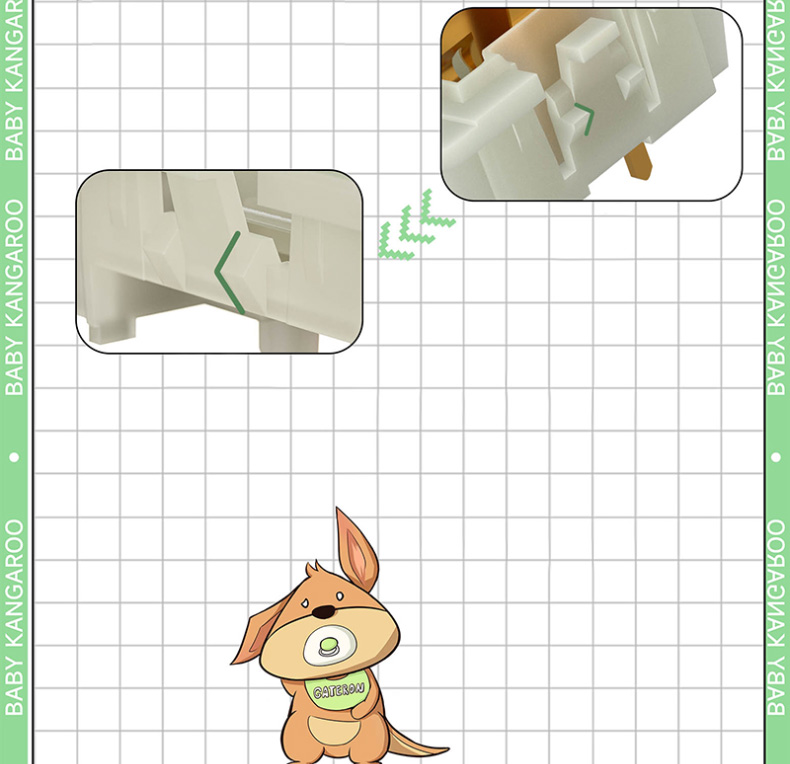 Share
View full details