Regular price
$499.99 USD
Regular price
$800.99 USD
Sale price
$499.99 USD
Unit price
per
Sale
Sold out
This is the first time HelloWord Smart Keyboard was published in public.
IPOPULAR is currently the exclusive partner for this launch.
HelloWord 75 (Hanwen 75) Mechanical Keyboard is a Lego structure mechanical keyboard. The keyboard is combined with individual modular. There is a multifunctional scene interaction module on the left which various custom components can replace. A Dynamic part with an electronic ink screen and FOC force feedback knob is used by default. It uses keyboard firmware and module firmware based on an ARM Cortex-M chip. The keyboard body uses a shift register to realize an optimized key scan circuit. The module and keyboard body can be used independently, or they could communicate and invoke each other through the serial port protocol. Check out more technical details from our Blog.
Features:

Gasket structure
Hifi typing sounding with porom cotton
Size: 380mm*142mm*51mm
Materials & Finish
6061 aluminum
PC material for lighting components
Connections: USB-C
Layouts: 75%
1.2 mm Thickness Flex Cut PCB
Contents:

Keyboard Top Shell * 1
Keyboard Bottom Shell * 1
Hub Top Shell* 1
Hub Bottom Shell * 1
Module Top Shell * 1
Module Bottom Shell* 1
Buttons * 2
Button Cap * 1
Oled Screen * 1
Ink Screen * 1
2204 brushless motor* 1
Main PCB *1 & Other 9 PCBs
Some screws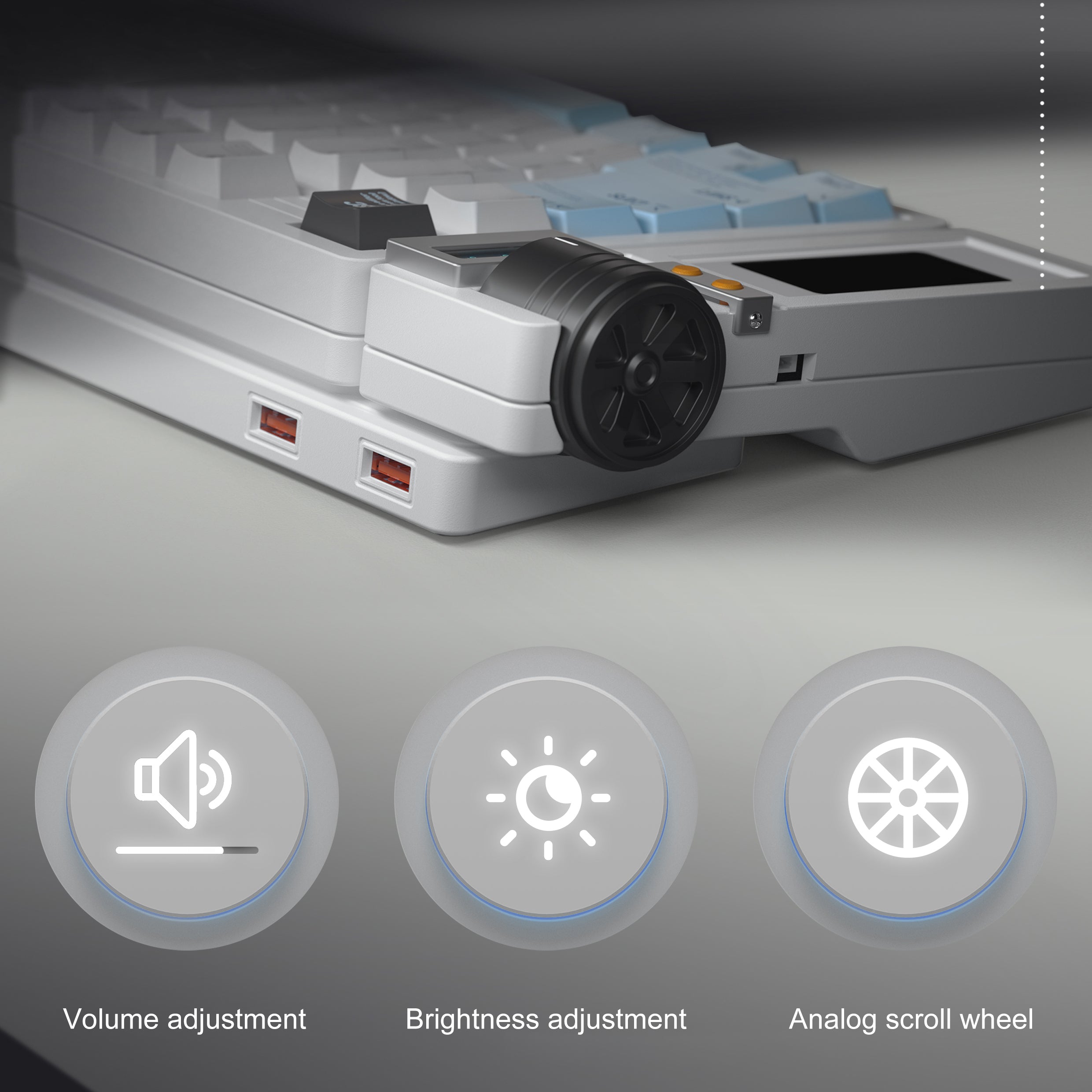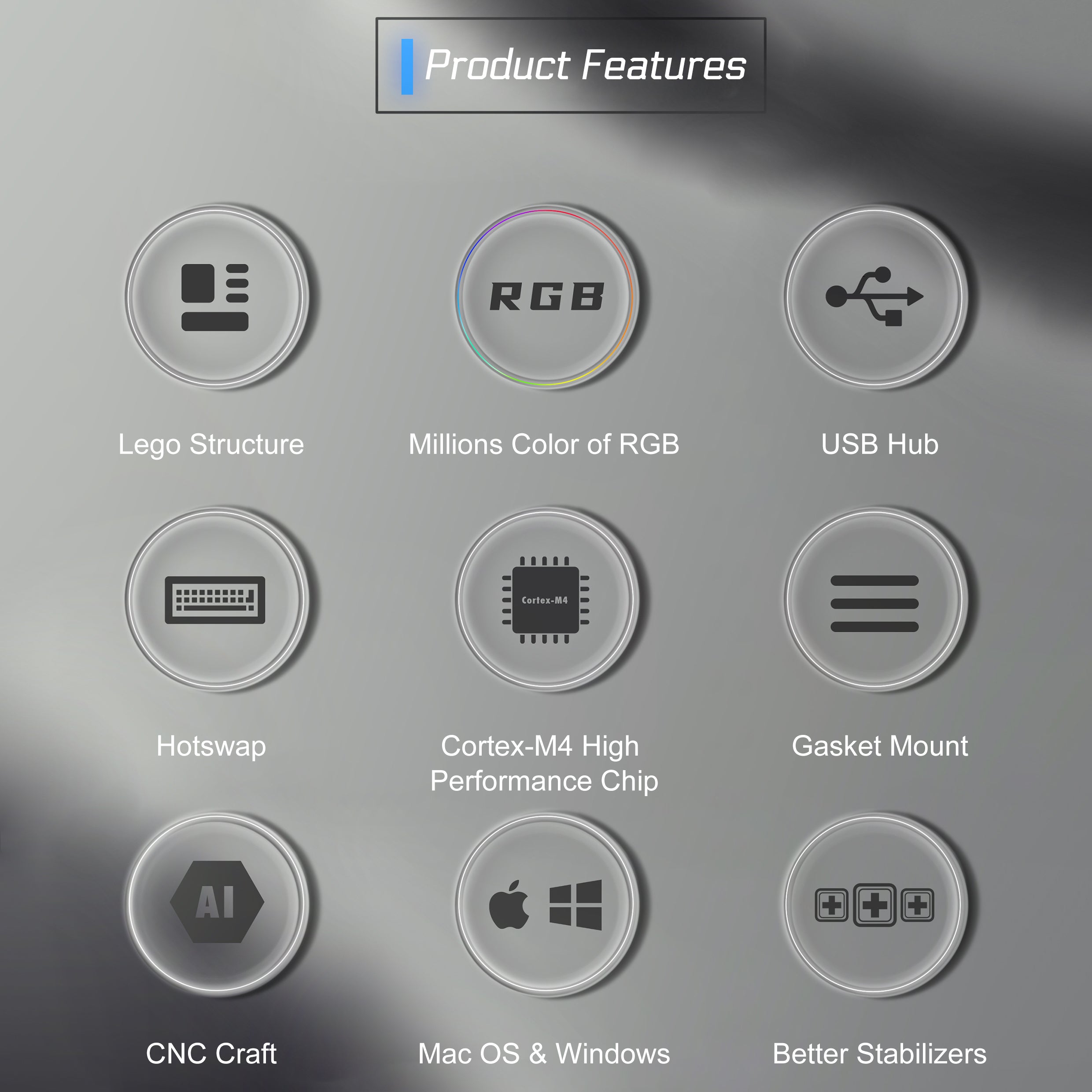 Share
View full details