Regular price
Sale price
$55.99 USD
Unit price
per
Sale
Sold out
Features:
>Available in Different Layouts.
>High-Performance Kailh Switches.
>Gasket Structure Design.
>EVA Cotton Padding.
>ABS/PBT Keycaps.
>Full-Key Hot-Swappable Sockets.
>Monochromatic White Backlight.
>Detachable Type-C Connector Cable.
>Full-Key Conflict-Free Operation.
>PC Injection-Molded Positioning Plate.
>Single-Key Slotted PCB.
>Ergonomic & Comfortable Design.
Introducing the Hyeku M series of mechanical keyboards featuring a leaf-spring gasket structure, PC positioning plate, and high-performance Kailh Mechanical Switches. The M series includes different layouts that users can choose between while making a purchase. The keyboards feature monochromatic white backlight with multiple built-in effects. These are single-mode keyboards with detachable Type-C connector cable.
Different Layouts Available:
Hyeku M series is a beautifully designed keyboard available in different variants. It's available in 75% 83-key M2, 80% 87-key M3, 99-key M4, and full-sized M5 with 108-key arrangement. You can choose what you require and what's perfect for your build!!
High-Performance Kailh Mechanical Switches:
Hyeku has featured high-performance Kailh mechanical switches for the M-series keyboard. They are available in different options including Red(Linear), Blue(Clicky), Brown(Tactile), and Light-Green(Linear) switches. They are silky smooth to type on and have a high-durability rating of up to 50 million clicks.
Leaf Spring Gasket Structure With EVA Foam:
Hyeku has designed the M series of keyboards with a leaf-spring gasket structure design for soft and elastic typing feedback. The keyboard features a single-slotted PCB with a PC positioning board and EVA-filling cotton foam for satisfying typing with soft acoustics.
White-Color Monochromatic Backlight:
Hyeku M series keyboards feature white-color monochromatic backlight which gives the keyboards a sweet and elegant touch. You can obviously customize your experience with different built-in lighting effects.
Full-Key Hot-Swappable Sockets:
Even though the keyboards come equipped with high-performance Kailh switches, you can customize your experience with different switches and use what you like as the keyboard supports hot-swappable sockets for the entirety of the keys.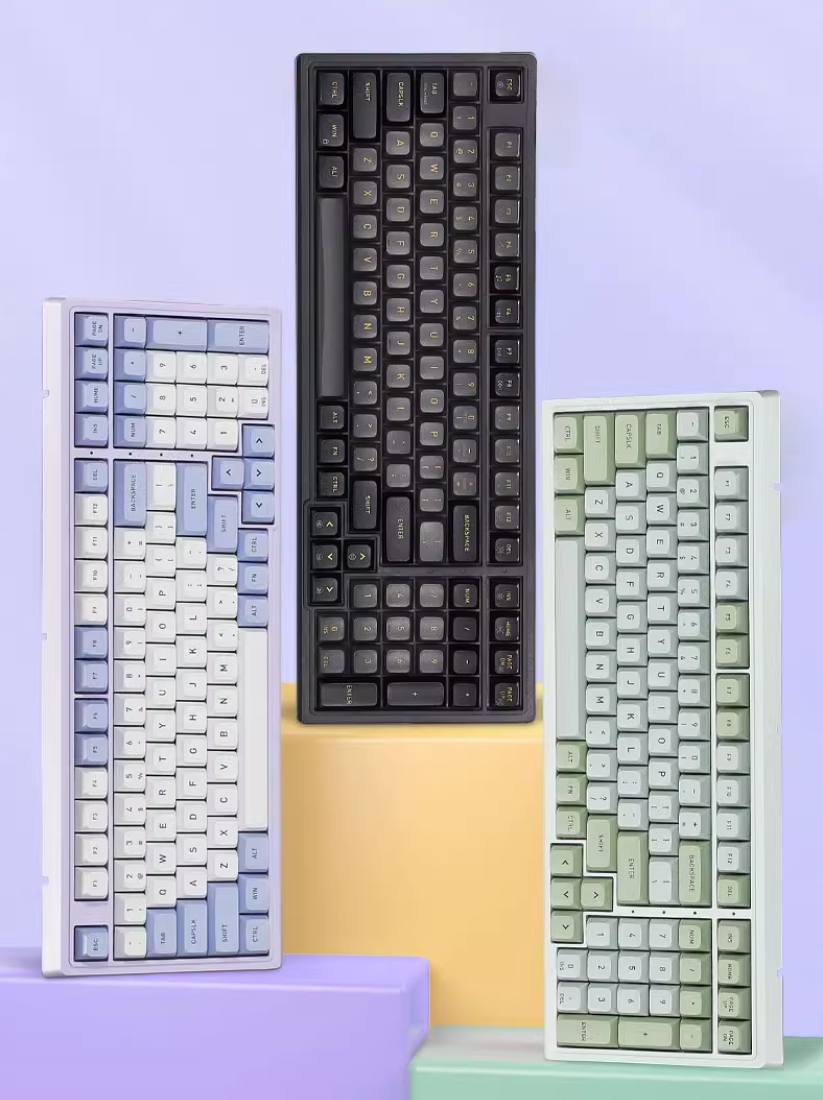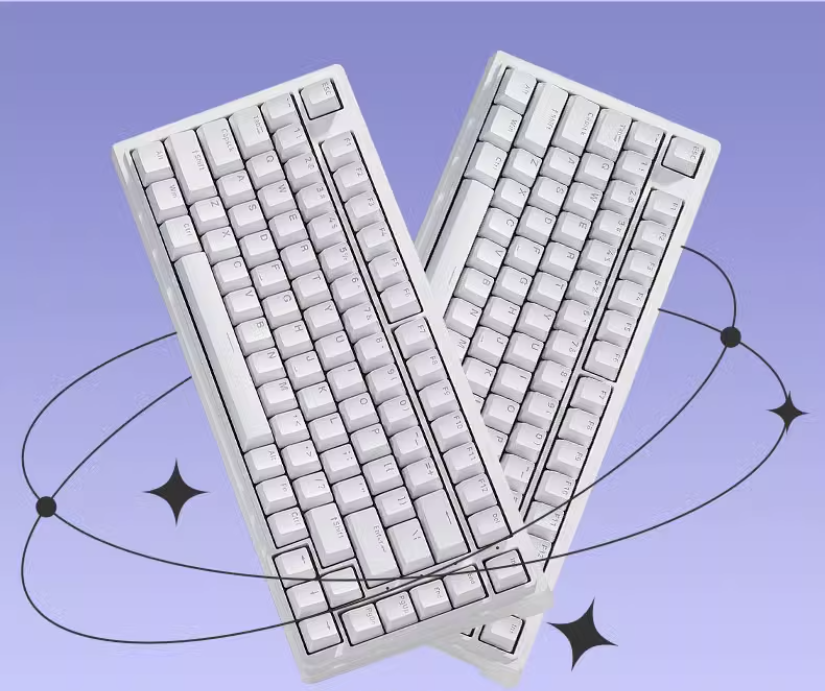 Share
View full details