Regular price
$279.99 USD
Regular price
Sale price
$279.99 USD
Unit price
per
Sale
Sold out
Features:
>Fully Customizable Design.
>All-Aluminum Body.
>Carbon-Fiber Designer Back Panel.
>Aluminum Alloy-Sheepskin Comfortable Handset.
>Detachable Magnetic Feet Support.
>Pure Gasket Structure For Comfortable Elastic Typing.
>Three-Mode Connection(Bluetooth V5.1/Wireless 2.4GHz/Wired Type-C).
>Kailh Deep Sea Ocean Box Silent Switches.
>Customised SA Profile PBT Material Keycaps.
>Dynamic 16.8 million Color RGB Backlight.
>Five-Pin Hot-Swappable Sockets.
>High-Capacity 5800mAh Battery.
>Full-key Conflict Free Operation.
>Driver Support.
>Stunning Metallic Blue Color.
>Comes with Customised Case(Trolley & Simple).
>98-key 90% Compact Layout.
Introducing the all-new HYEKU Y10, a premium three-mode mechanical keyboard with an all-aluminum body and full-body customizable design. Every component right from the top cover to the internals are easily replaceable with its DIY design. It comes with a high-quality aluminum body and a carbon-fiber designer pattern on the back panel. The Y10 also includes an aluminum alloy sheepskin high-quality detachable magnetic palm rest. Hyeku has designed the keyboard with an elastic Gasket Structure Design for a super comfortable typing experience!!
Customizable Experience With Every Component Packaged Individually:
HYEKU Y10 is a premium keyboard that has a completely DIY design. Every single component on the keyboard comes packed individually. It includes a detailed guide on how to assemble your keyboard the first time. You can also exchange components to have a more customized experience with the Y10.
Exquisite Design With All-Aluminum Body:
HYEKU Y10 mechanical keyboard has got an exquisite designer finish. It looks simply stunning in the midnight blue color. You get an all-aluminum body that is both lightweight and highly durable. The back cover has a designer carbon fiber finish for a premium designer look.
Detachable HandRest:
HYUEKU Y10 mechanical keyboard comes with a detachable handrest that makes typing on the keyboard easy and comfortable for long hours. It is highly durable as it is made using high-quality aluminum alloy and sheepskin material.
Comfortable Typing With Pure Gasket Structure:
Typing on the HYEKU Y10 is simply amazing as the keyboard is designed with a pure Gasket structure design. The keyboard plate is placed between the top and bottom cover with the help of gasket mounts that gives the user an elastic comfortable typing feedback.
Customized Kailh
Deep 

Sea Ocean Box Silent

 Switches:

HYEKU Y10 mechanical keyboard comes with high-quality Kailh Deep Sea Ocean Box Silent mechanical switches. They offer silent linear typing feedback with fast trigger response and long durability. They have a 45±10gf trigger force, 1.8mm pre-travel, 3.6mm total travel, and a rated lifespan of 100 million clicks. The keyboard also supports 5-pin hot-swappable sockets for easy replacement of switches.
Three-Mode Connectivity:
Connect the HYEKU Y10 with any source of your choice. It supports three-mode connectivity including the latest Bluetooth V5.1 multi-device wireless connectivity, wireless 2.4GHz high-speed connectivity, and USB Type-C Wired connectivity. It enables easy connection with different devices including tablets and computers.
Dual-Tone Injection Molded PBT Keycaps:
HYEKU Y10 mechanical keyboard uses high-quality PBT material keycaps. They have a customized SA profile design which is both comfortable and easy to use. The keycaps are crafted using a dual-tone injection molding process making them durable in the long run.
RGB Full-Color Backlight:
HYEKU Y10 mechanical keyboard packs a magical experience for its users. It features a 16.8 million color dynamic RGB backlight that can be customized using HYEKU driver software. It supports multiple lighting effects that help you customize your experience with the keyboard.
Ultra-High Capacity Battery:
Enjoy typing on the Y10 for hours with its ultra-high-capacity battery. It comes equipped with a large 5800mAH battery combined with automatic power saving mode that serves you with longer playtime. Simply charge the keyboard once and forget about charging in the days ahead.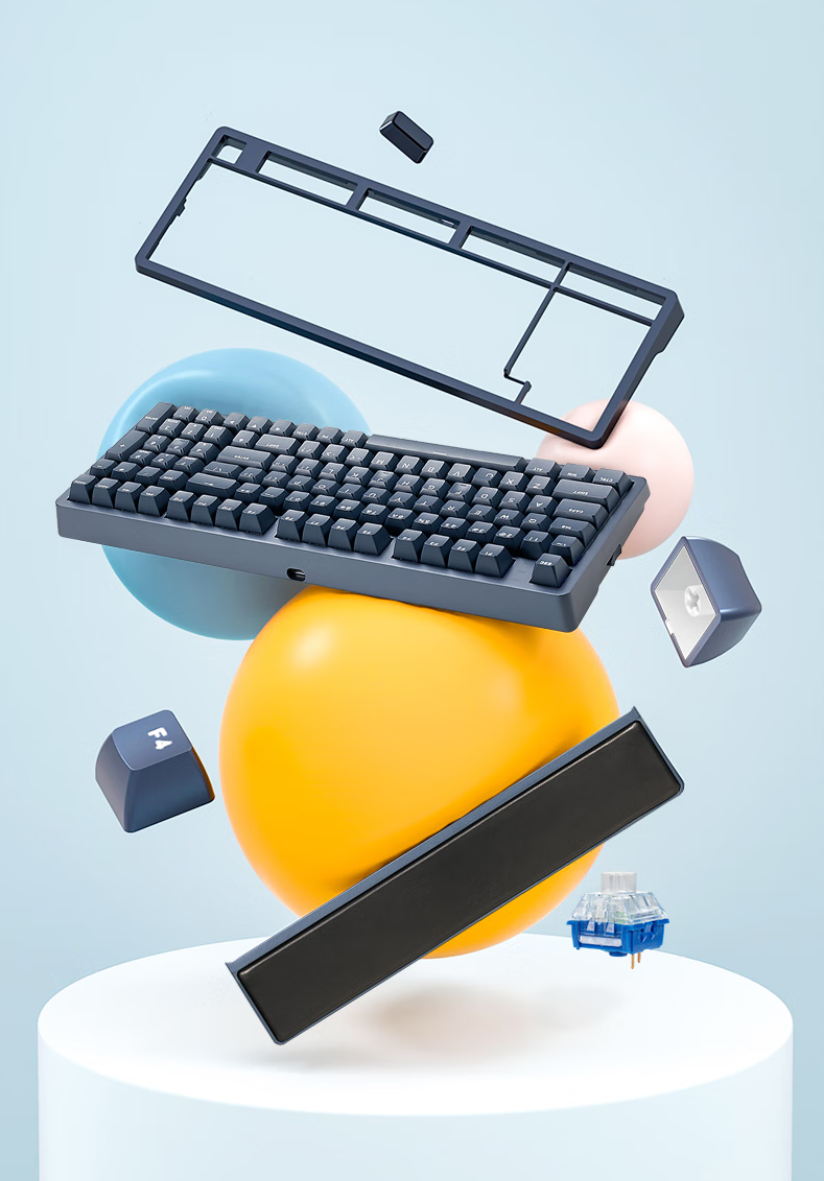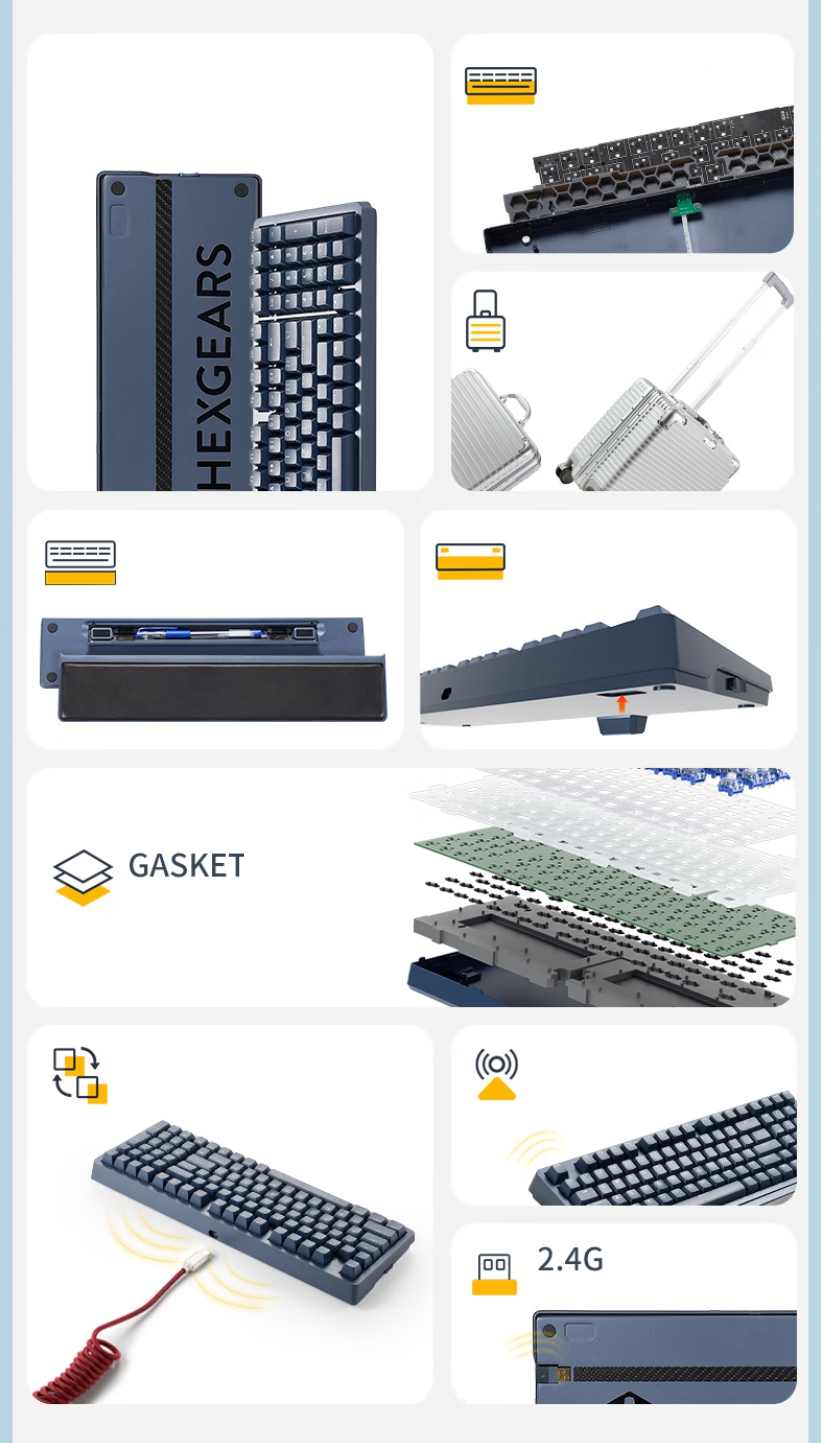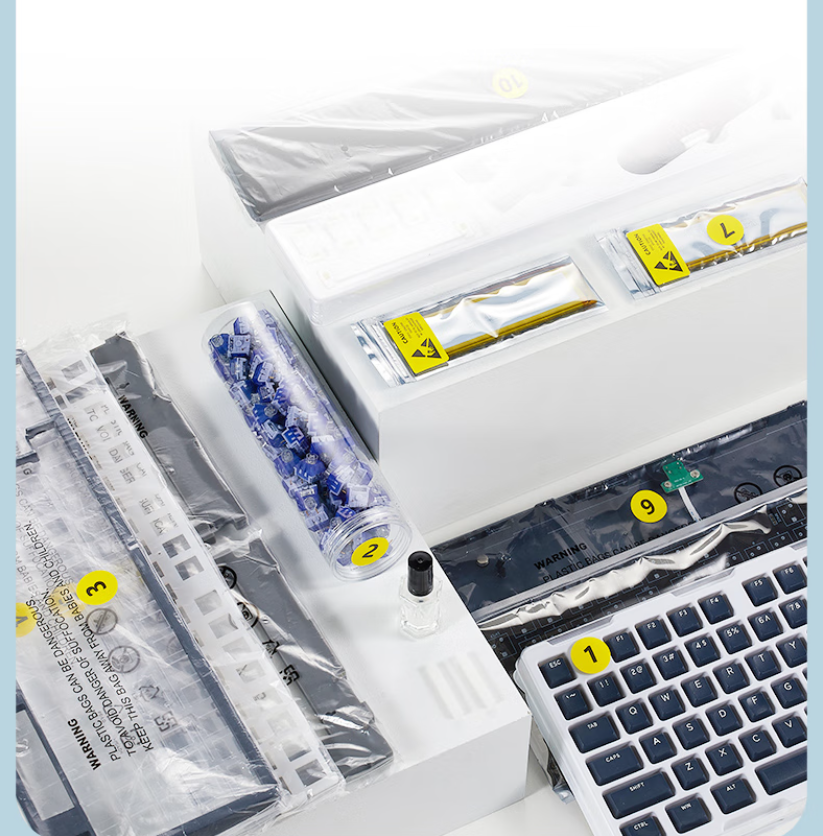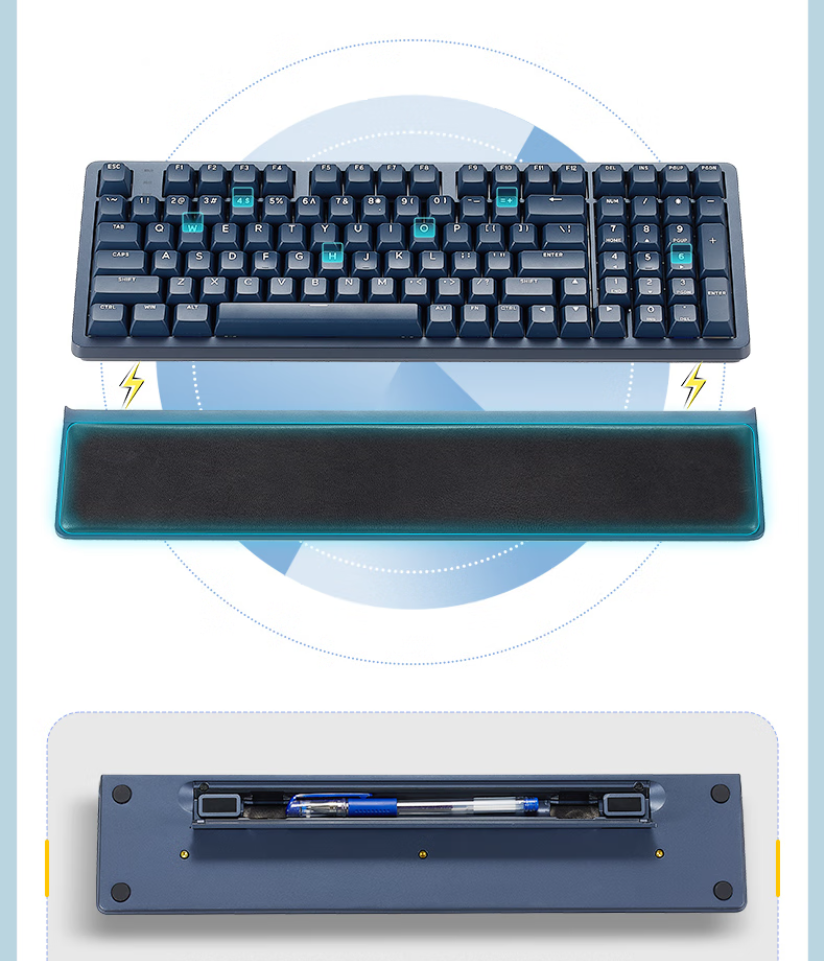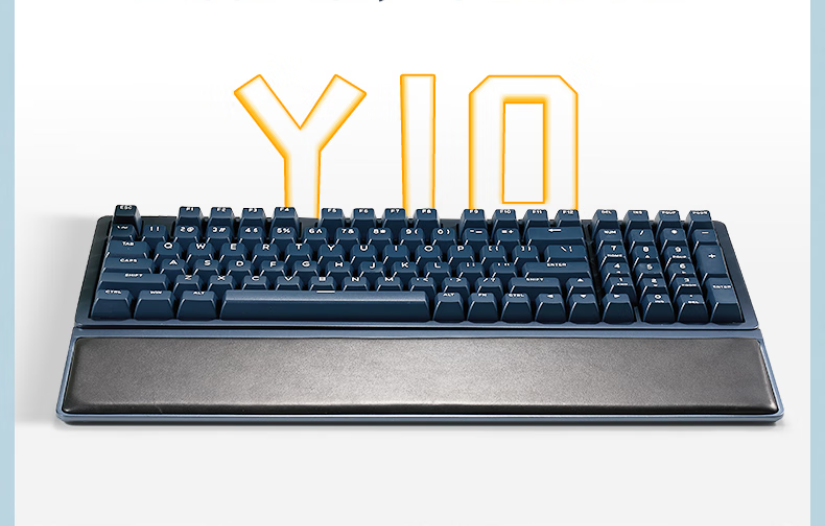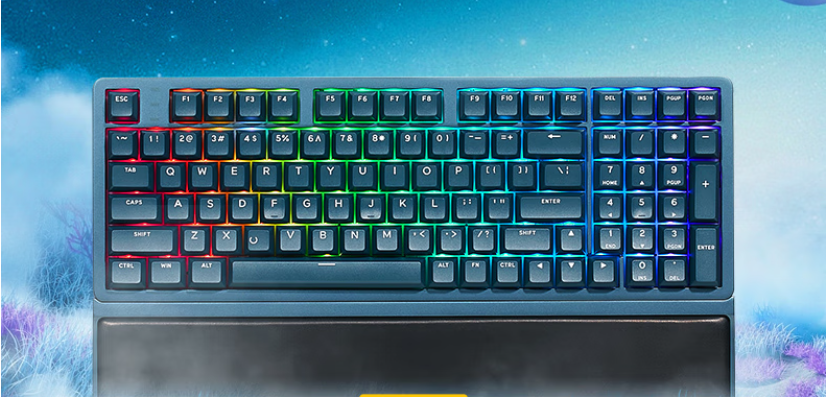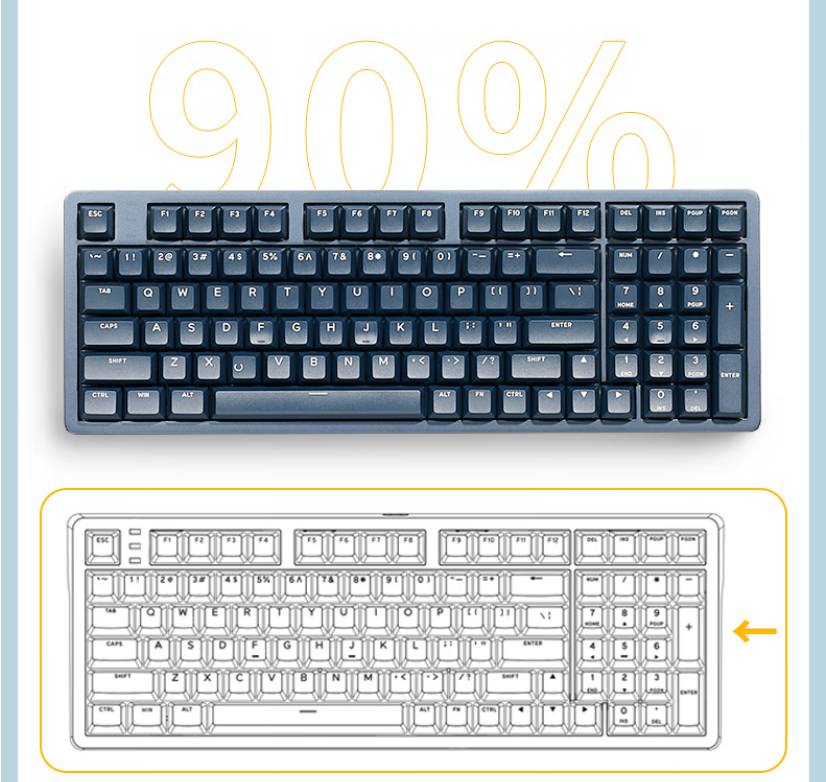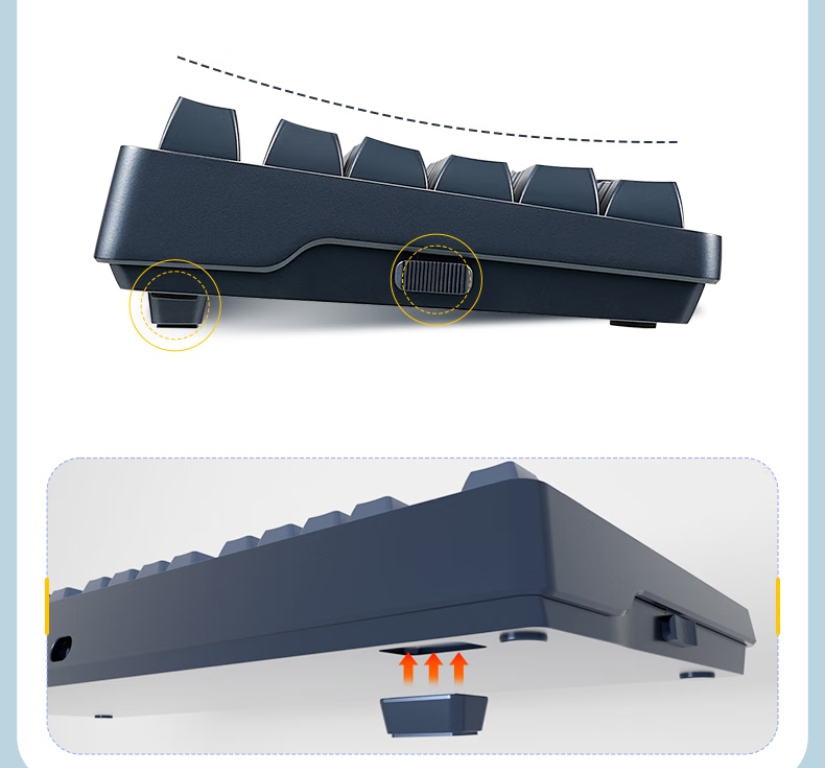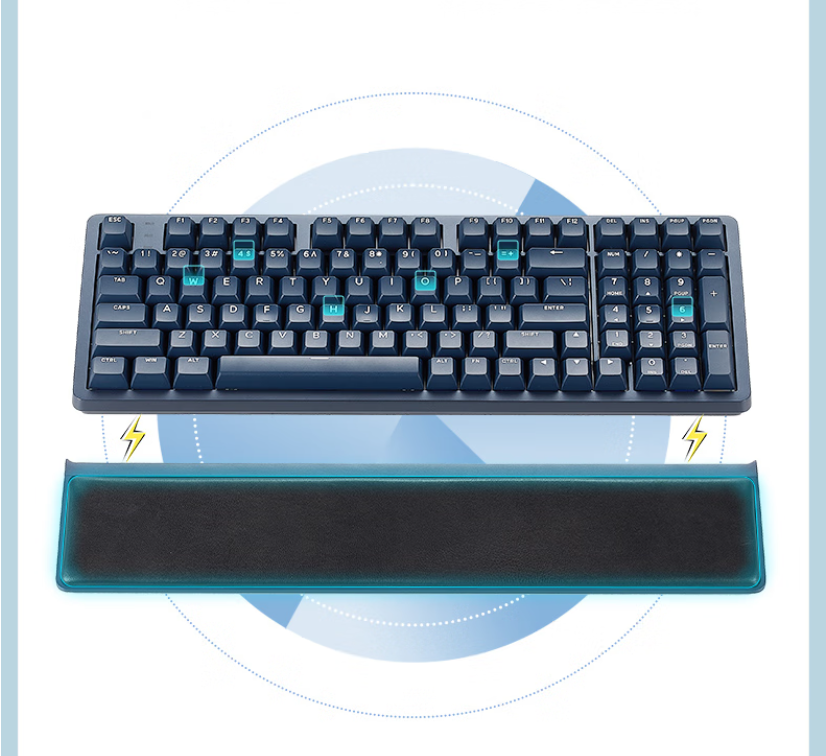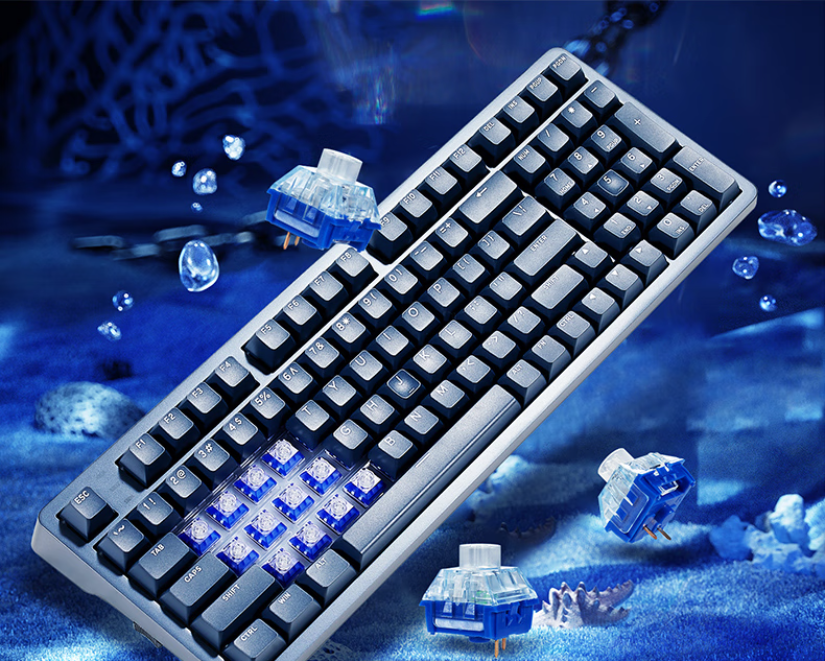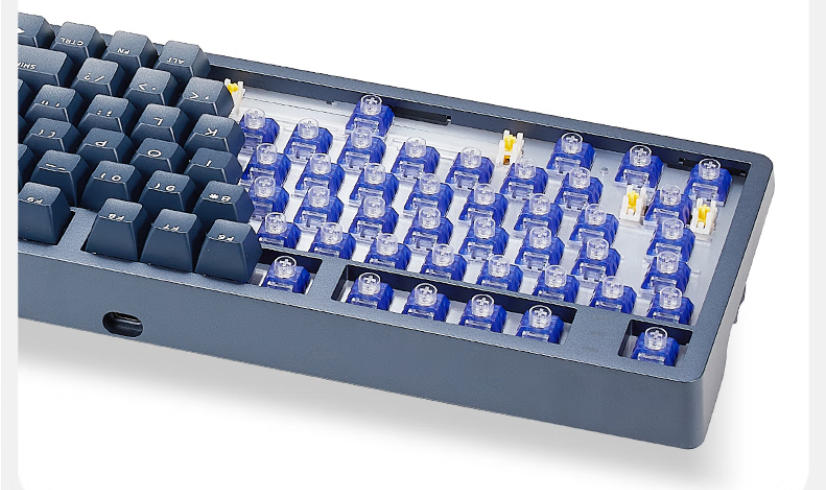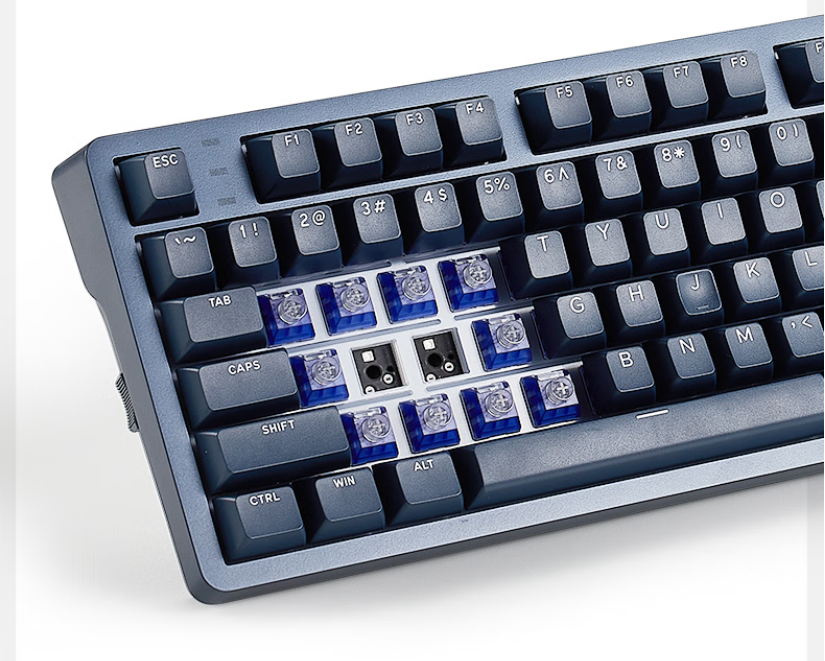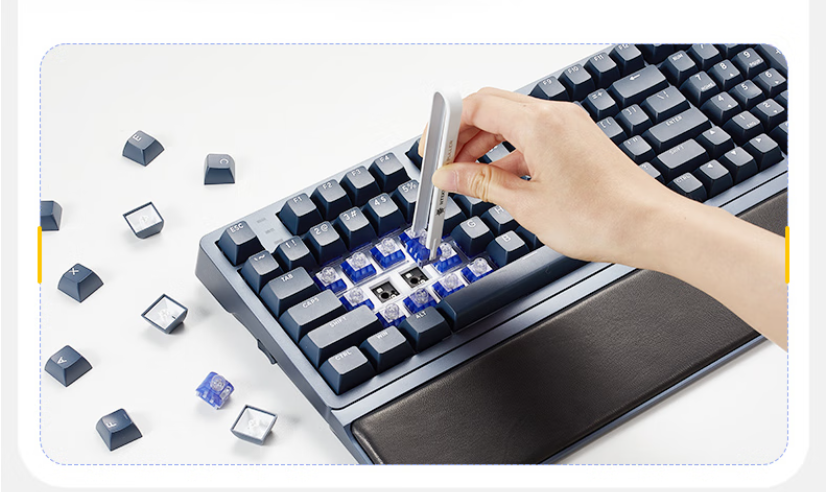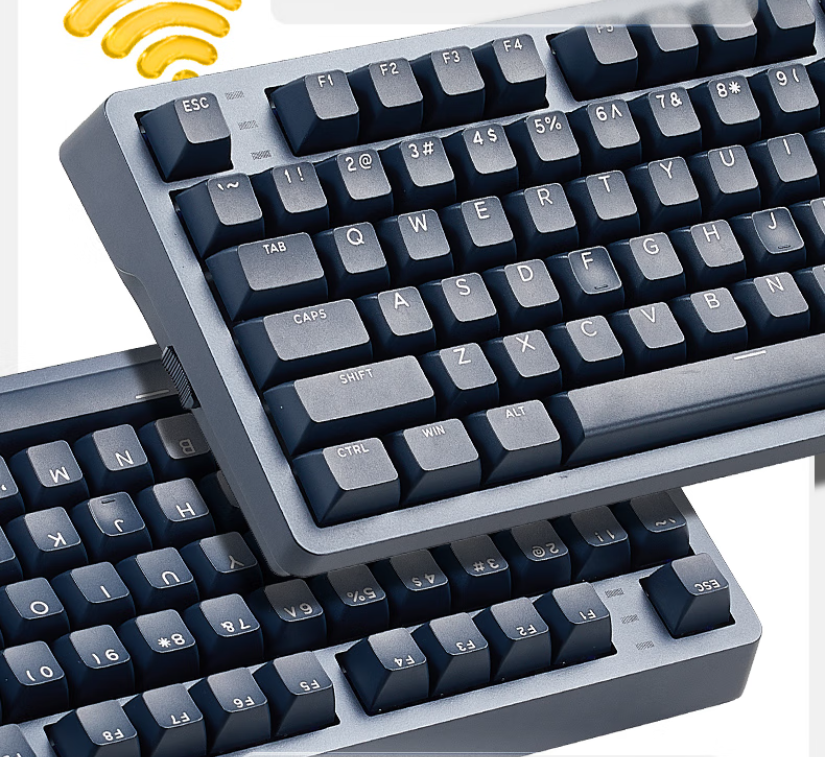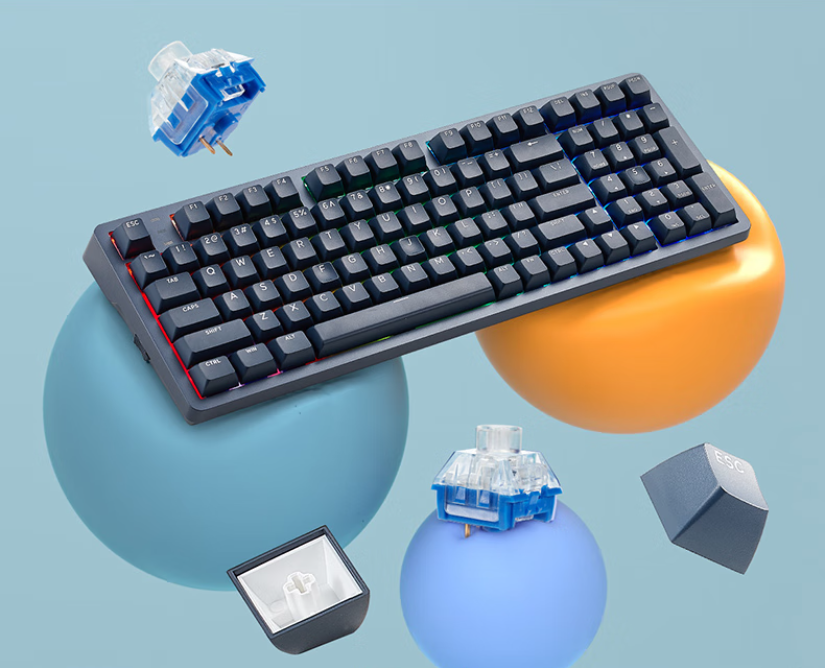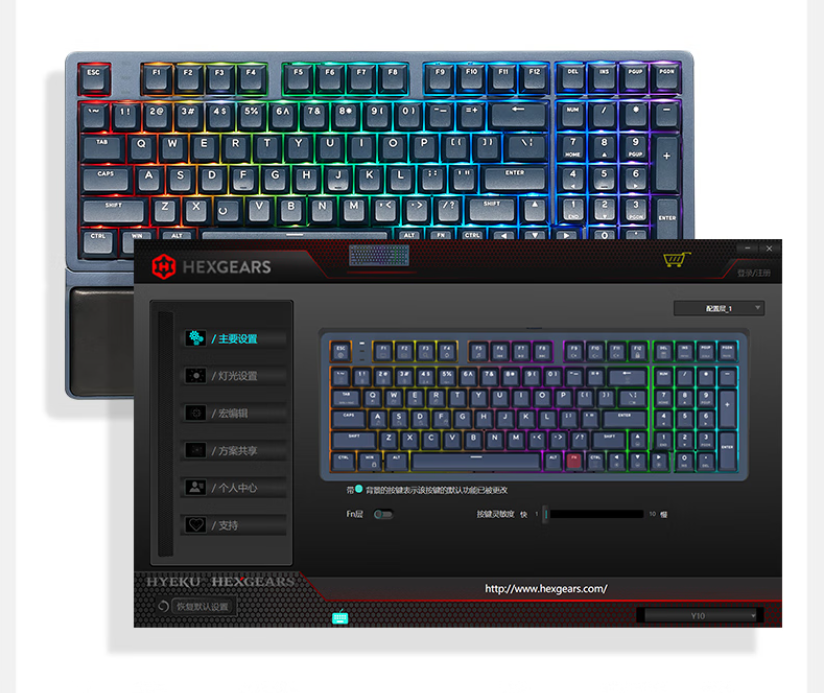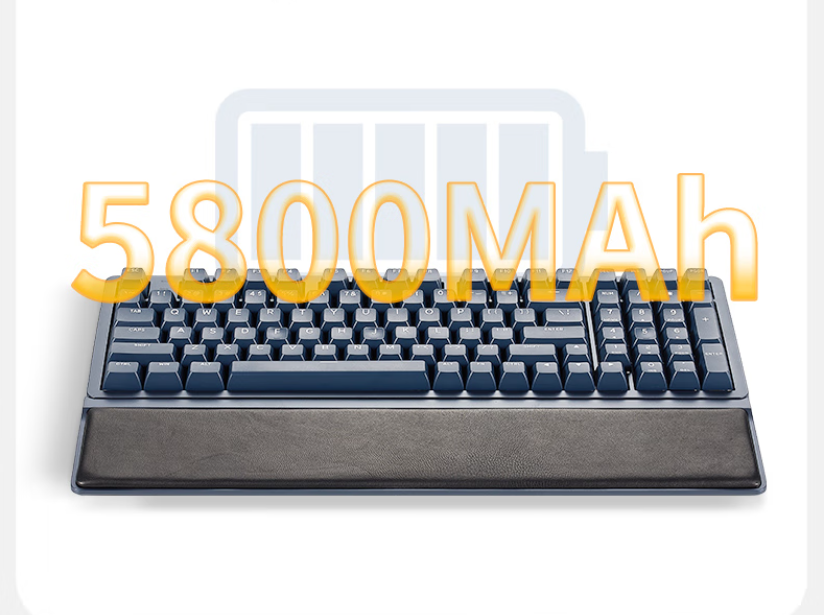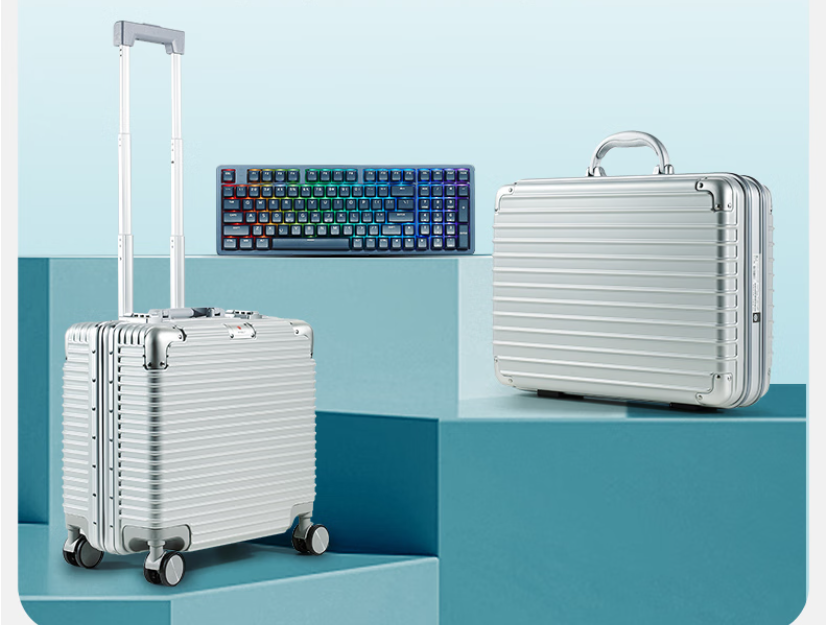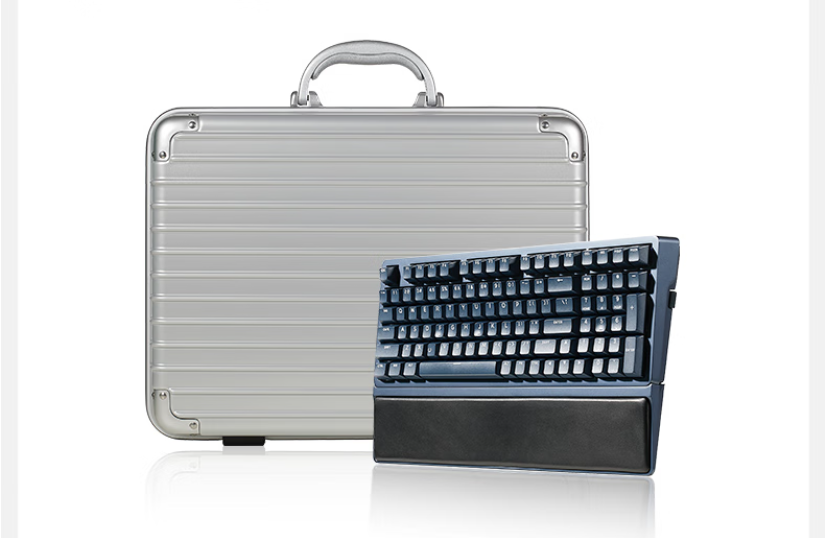 Share
View full details