Regular price
$229.99 USD
Regular price
Sale price
$229.99 USD
Unit price
per
Sale
Sold out
Features:
>99-Key Compact 98% Layout.
>All-Aluminum Chassis.
>Carbon Fiber Strip on Back Panel.
>Detachable Magnetic Feet.
>High-quality Aluminum Alloy SheepSkin Detachable Handrest.
>Versatile Three-Mode Connectivity.
>Pure Gasket Structure Design.
>Multi-Color RGB Backlight.
>Built in Lighting Effects.
>Five-Pin Hot-Swappable Sockets.
>Dual-Tone Injection Molded PBT keycaps.
>Full-Key Conflict Free Operation.
>One-Key Switch Mode Button.
>High-Quality Customised Kailh Mechanical switches.
>Custom Macro Programming.
>5800mAh Large-Capacity Battery.
>Comes in high-quality Keyboard Box.
>Dual-Head Wireless 2.4GHz Receiver(Type-C/USB).
>Dimensions: 392x143x43mm.
>Weight: 1600grams.
HYEKU has launched the all-new Y9 premium three-mode mechanical keyboard. Designed with a 99-key 98% layout, the Y9 hits the sweet spot between compact design and practical arrangement. The keyboard features a high-quality metallic build with an all-aluminum chassis and carbon fiber back panel. HYEKU has equipped the Y9 keyboard with customized Kailh switches that offer smooth typing feedback. Hyeku Y9 also has a detachable magnetic aluminum and sheepskin handrest and detachable magnetic feet as well!! Hyeku Y9 is a stunning keyboard available in two exciting color options!!
Exquisite, Designer, Solid:
HYEKU Y9 is a premium mechanical keyboard with a solid, robust build structure. The keyboard is made up of high-quality aluminum alloy chassis. It has been treated with multiple different processes for a clear and neat build structure. HYEKU has also treated the backplate with a strip of carbon fiber for an enhanced look.
Comfortable Typing With Detachable Handrest:
Are you someone who types a lot, be it gaming, be it office use, the Hyeku Y9 is a comfortable keyboard. It comes with a detachable magnetic handrest that is made up of high-quality aluminum alloy and sheepskin foam padding.
Pure Gasket Structure:
HYEKU Y9 mechanical keyboard promises comfortable typing with its gasket-mounted structure design. The Y9 keyboard offers comfortable, soft elastic feedback with each keystroke absorbed by the elastic response of the keyboard plate. The keyboard also has silicone padding which also enhances the typing experience for the users.
Connect As You Like With Three-Mode Connectivity:
Connect the HYEKU Y9 mechanical keyboard with your source using your preferred mode of connection. The keyboard supports versatile three-mode connectivity featuring full Wireless Bluetooth/2.4GHz connections and a Wired USB Type-C connection. You can connect the keyboard to a wide variety of devices using three-mode connections.
Dynamic RGB Backlight:
HYEKU has featured dynamic RGB backlighting on the Y9. Using custom software, the backlighting can be adjusted in different static and dynamic effects. This software also helps users to program macro functions on the keyboard.
Comes With Protective Case:
HYEKU bundles the Y9 with a high-quality custom-developed canvas texture case. The case has a canvas texture with a thickened luggage-like design. It is super protective and allows you to carry the Y9 with you anywhere you go.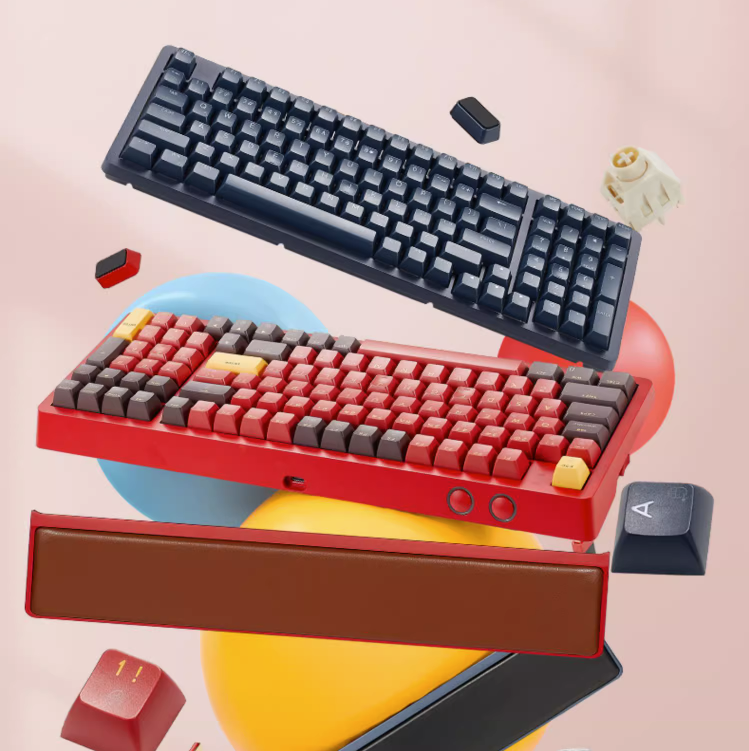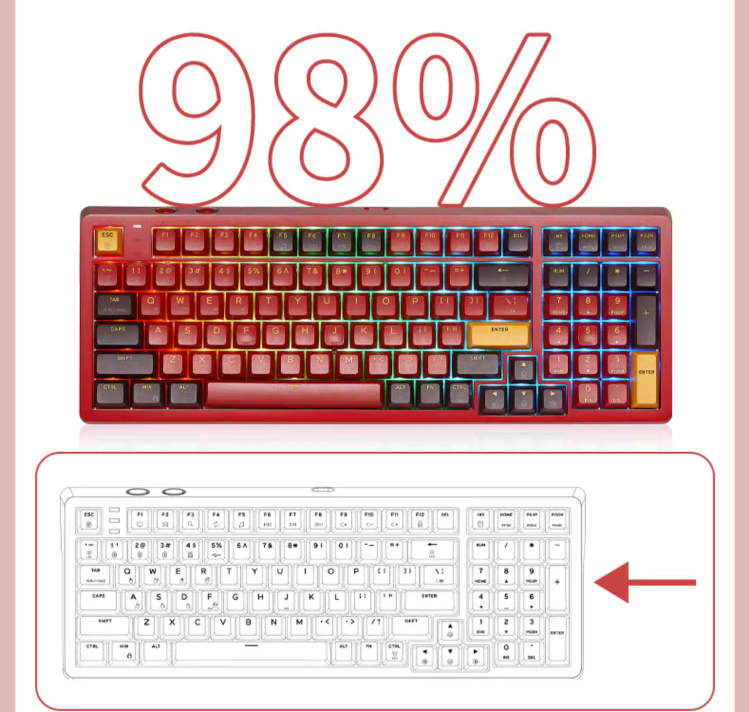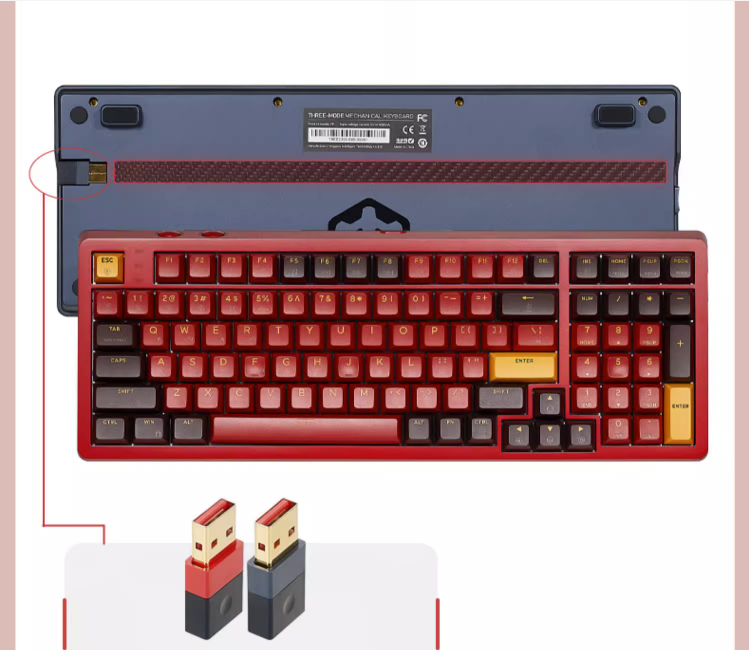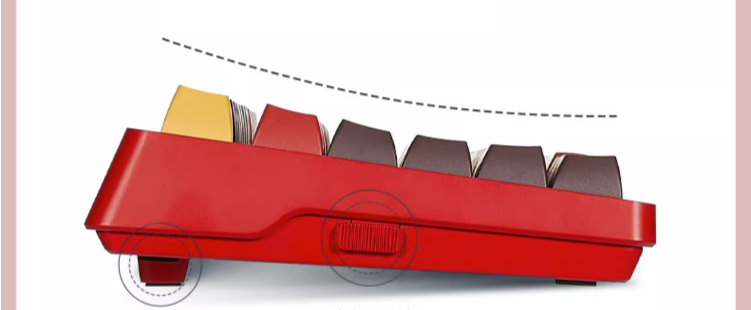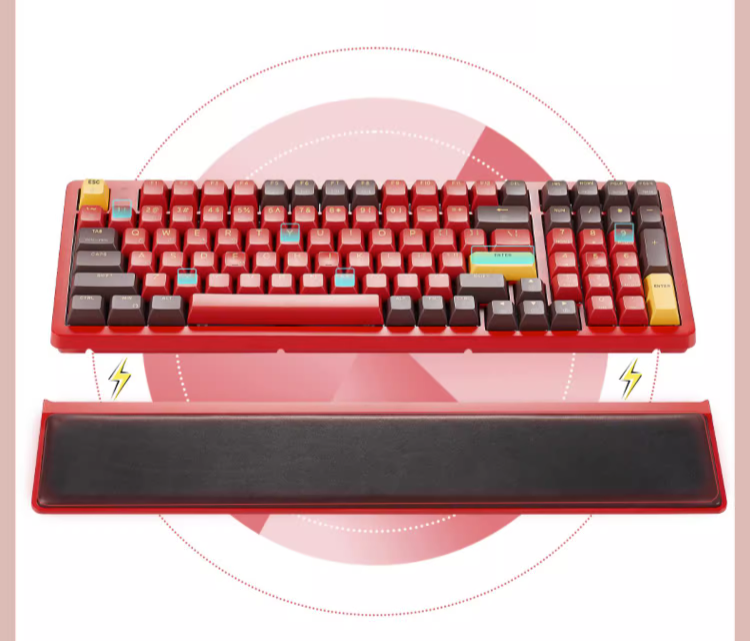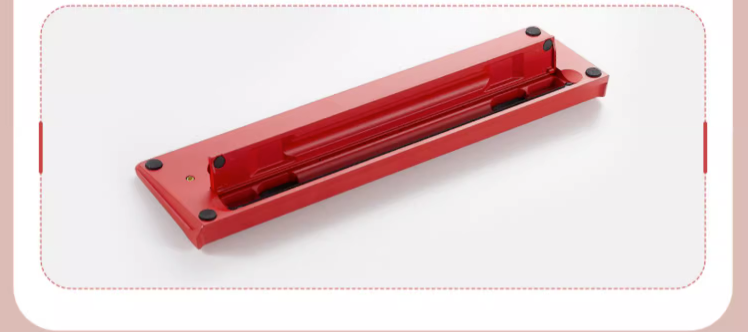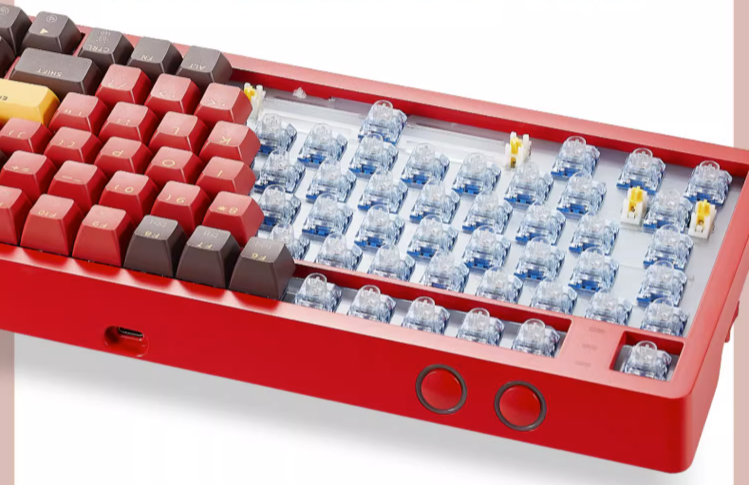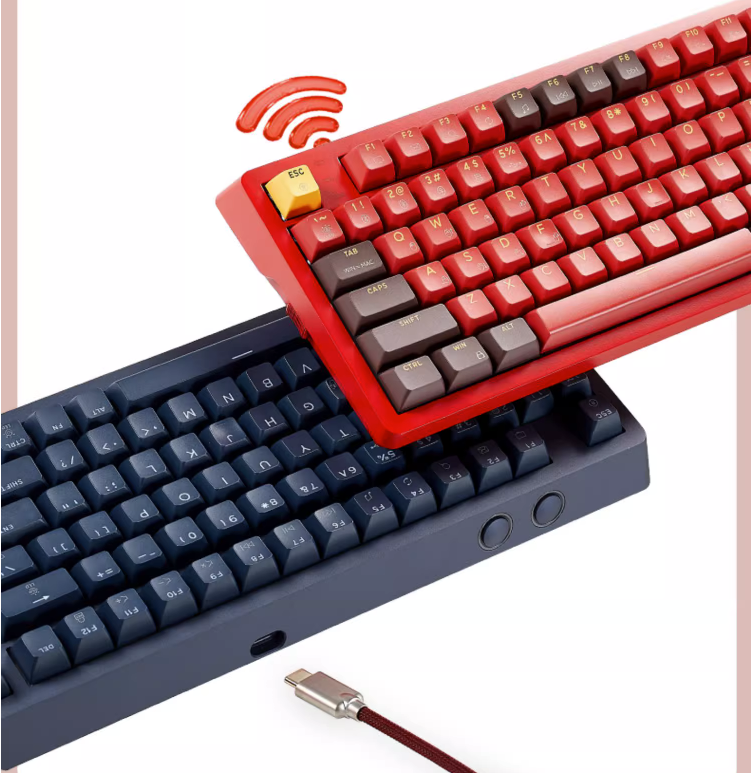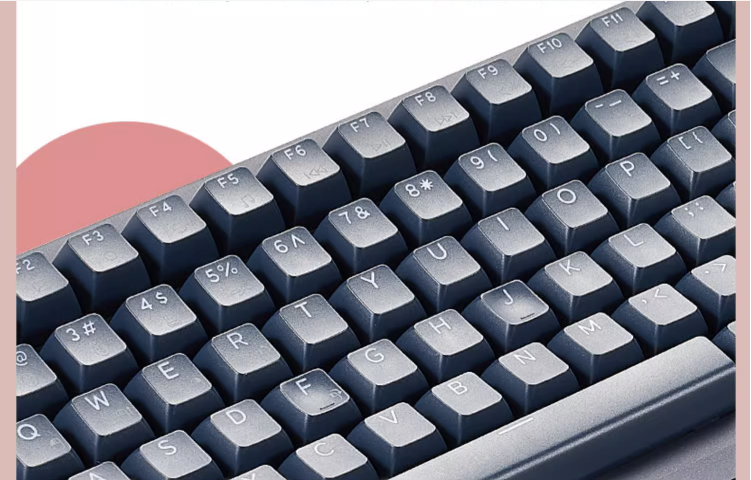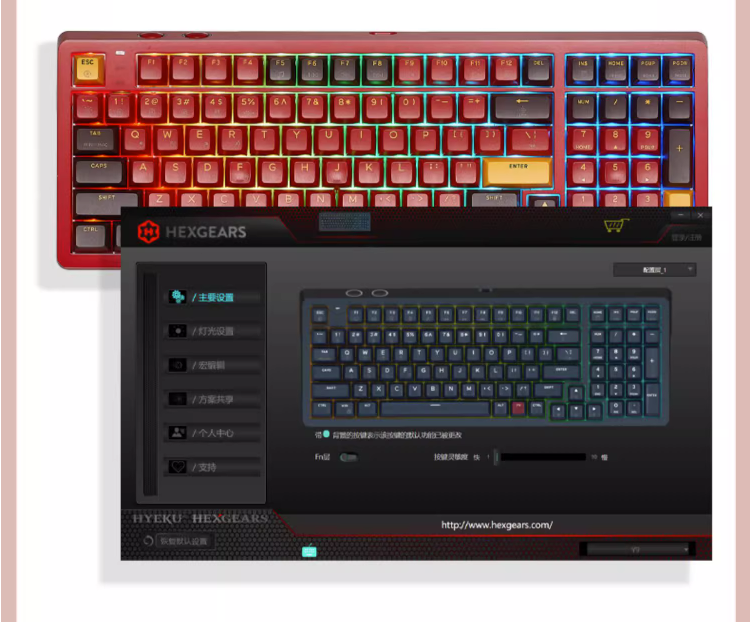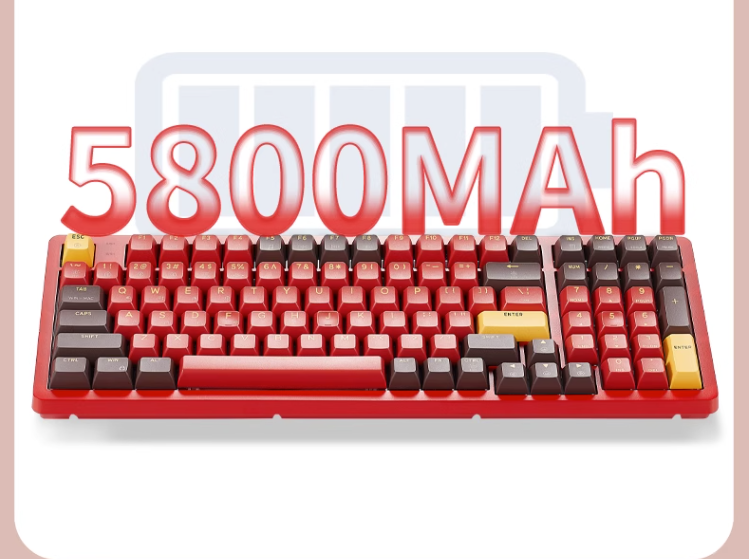 Share
View full details