Regular price
$245.00 USD
Regular price
Sale price
$245.00 USD
Unit price
per
Sale
Sold out
Features:-
>Minimalistic design approach.
>Tri-mode connection.
>Seamless switching between devices.
>96% compact full-size layout.
>RGB backlit design.
>High-quality PBT keycaps.
>Compatible with multiple devices including Mac systems.
>Bluetooth V5.1 Wireless connectivity.
>N-Key rollover.
>Detachable Type-C cable.
>Long Battery Life.
Technical Specifications:-
>Number of Keys: 100.
>Material: PBT Keycap+Aluminum frame.
>Switch options: Cherry MX/TTC.
>Lifespan: 50/100 Million Keystrokes.
>Connection: Bluetooth 5.1/ 2.4GHz/ USB Type-C.
>Response Time: 1ms(Wired/2.4GHz)/8ms(Bluetooth).
>Polling Rate: 1000Hz(Wired/2.4GHz)/125Hz(Bluetooth).
>Battery Capacity: 4000mAh.
>Cable Length: 150cm.
>Product Weight: 1200grams.
>Dimensions: 372x123.5x42mm.
IQUNIX F97 Dark Side is a brand new minimalistic design for a full-sized 96% compact mechanical keyboard. Designed with Cherry MX and TTC switches, the keyboard has an amazing life span of up to 100 million keystrokes. F97 Dark Side has a full-black look with robust aluminum alloy chassis and full-black PBT keycaps. Upgrade yourself to the amazing F97 Dark Side and create your minimalistic setup!!
Elegant & Classy Minimalistic Design Approach:-
The latest Dark Side variant for the F97 has a simple and elegant design approach. The entire keyboard has a full-black finish with a robust aluminum alloy frame. It adopts high-quality PBT Keycaps again in a rich black finish. With transparent legends, you get a full RGB see-through effect with the keycaps. 
Triple Connection Modes:-
IQUNIX F97 Dark Side has three connection modes. We can connect it using a Wireless 2.4GHz USB receiver(Included with the keyboard), Wireless Bluetooth connectivity, and a Wired USB Type-C connection. Across all three of these connections, we get a fast response time with 1ms on wireless(2.4GHz) and Wired Type-C connections and 8ms on Wireless Bluetooth V5.1 connectivity.
96% Compact 100-Key Form Factor:-
IQUNIX F97 Dark Side is a full-sized 100-key keyboard that boasts a 96% compact form factor. The keyboard offers you the best compact experience with thin bezels and close key placements while including everything from the Numpad to the Function Keys and the Arrow keys. 
Large Battery For Superb Battery Life:-
IQUNIX F97 Dark Side has a 4000mAh large battery that provides it with extended battery life. It can be used for long hours without worrying about the battery running out or without the need to charge the keyboard again and again.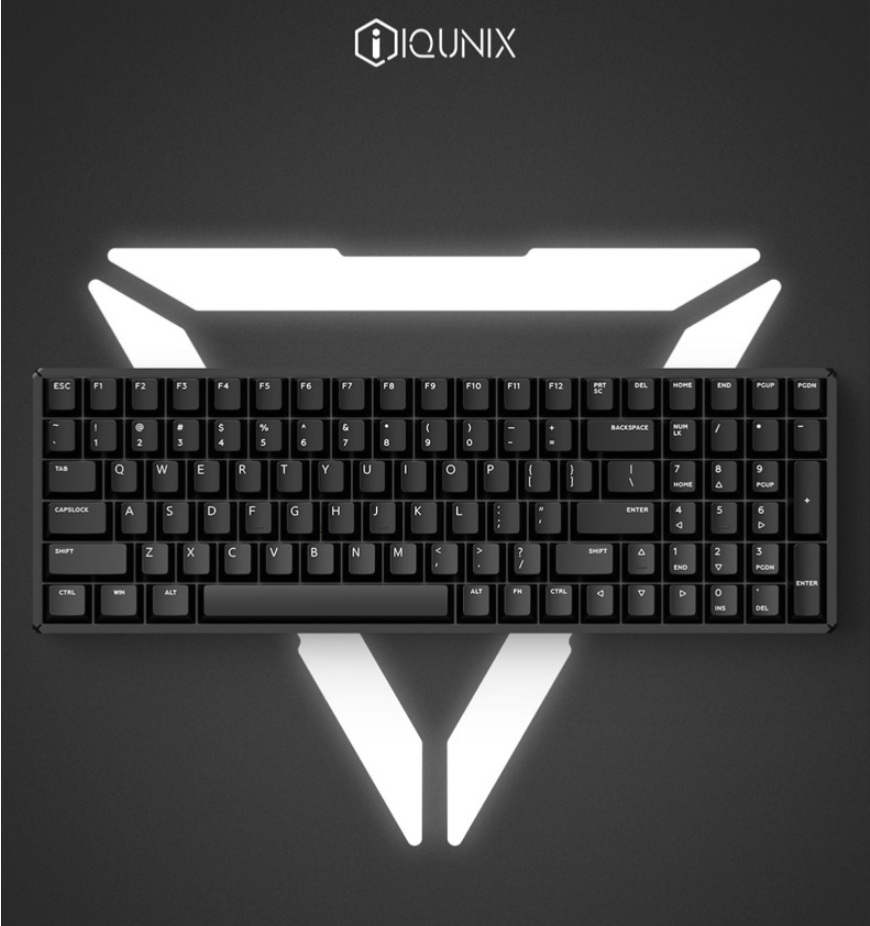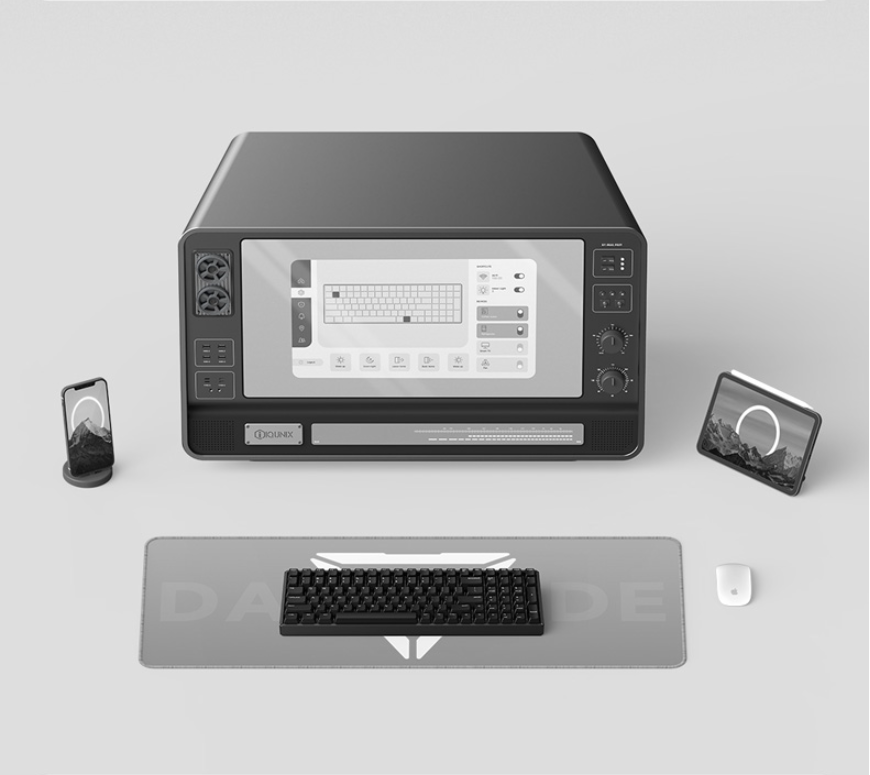 Share
View full details