Regular price
$245.00 USD
Regular price
Sale price
$245.00 USD
Unit price
per
Sale
Sold out
Features:-
>Tri-mode connection.
>96% compact full-size layout.
>RGB backlit.
>Seamless switching between devices.
>Hot swappable Switches.
>High-quality KDA Profile PBT keycaps.
>Compatible with multiple devices including Mac systems.
>Bluetooth connectivity.
>N-Key rollover.
>Detachable Type-C cable.
>Long Battery Life.
Technical Specifications:-
>Number of Keys: 100.
>Material: PBT Keycap+Aluminum frame.
>Switch options: Cherry MX/TTC.
>Lifespan: 50/100 Million Keystrokes.
>Connection: Bluetooth 5.1/ 2.4GHz/ USB Type-C.
>Response Time: 1ms(Wired/2.4GHz)/8ms(Bluetooth).
>Polling Rate: 1000Hz(Wired/2.4GHz)/125Hz(Bluetooth).
>Battery Capacity: 4000mAh.
>Cable Length: 150cm.
>Product Weight: 1200grams.
>Dimensions: 372x123.5x42mm.
IQUNIX has updated its F97 series of 96% compact full-sized keyboards with a new variant, meet the all-new IQUNIX F97 Wintertide. With Winter Sports elements as the main design element, the Wintertide looks extremely satisfying and good. IQUNIX has designed the latest F97 Wintertide with an all-aluminum chassis, KBD Profile PBT Keycaps, full RGB effects, and has triple connection modes with seamless switching. For a 96% compact full-sized keyboard, the F97 Wintertide offers its kind looks and design!!
Compact 96% Full-Sized Keyboard With High-Quality Aluminum Frame:-
IQUNIX F97 Series of keyboards have a 100-key profile with a compact 96% layout. The latest F97 Wintertide has got a high-quality aerospace-grade aluminum frame made with ceramic and fine polishing techniques.
KBD Profile PBT Keycaps:-
IQUNIX F97 Wintertide adopts high-quality KBD Profile Keycaps. They are extremely comfortable to use for typing as the fingertips will sit comfortably at the top. PBT material provides a better build with a softer matte finish, that looks and feels premium.
Triple Connection Modes:-
IQUNIX F97 Wintertide has three connection modes, Bluetooth 5.1, Wireless 2.4GHz, and Wired USB Type-C. All three of these modes have faster response times (1ms and 8ms), and fast polling rates (1000Hz and 125Hz).
Multiple Device Connections With Seamless Switching:-
IQUNIX F97 Wintertide can be connected to multiple devices including Android, Windows, macOS, and iOS devices. The keyboard supports seamless switching between devices.
Extended Battery Life:-
IQUNIX F97 Wintertide comes with an in-built 4000mAh battery that has extended battery life. It provides a battery life of up to 260 days with just a single charge.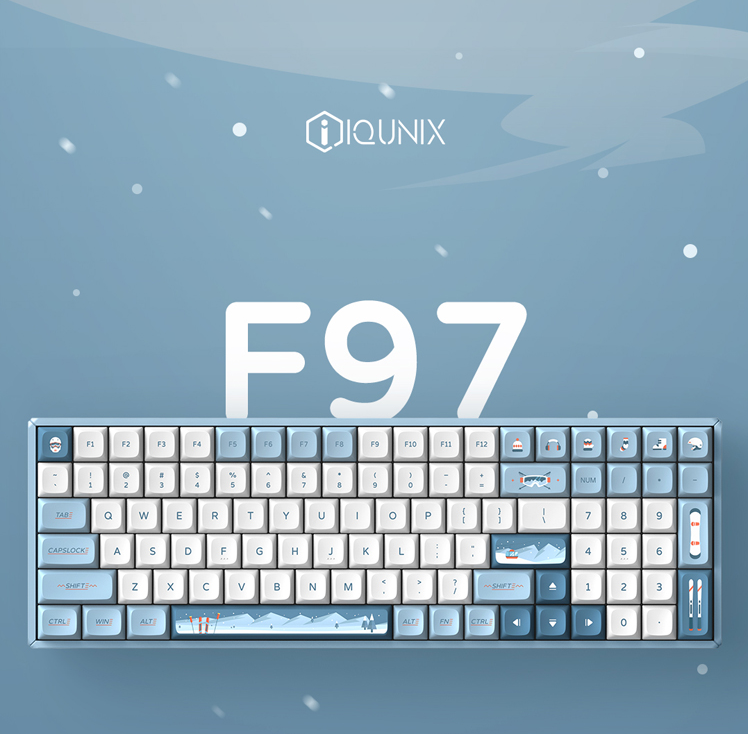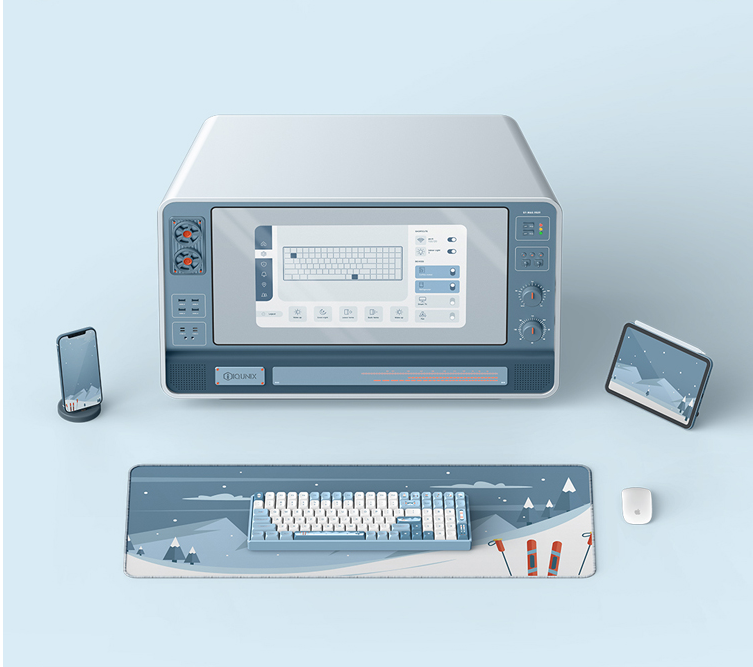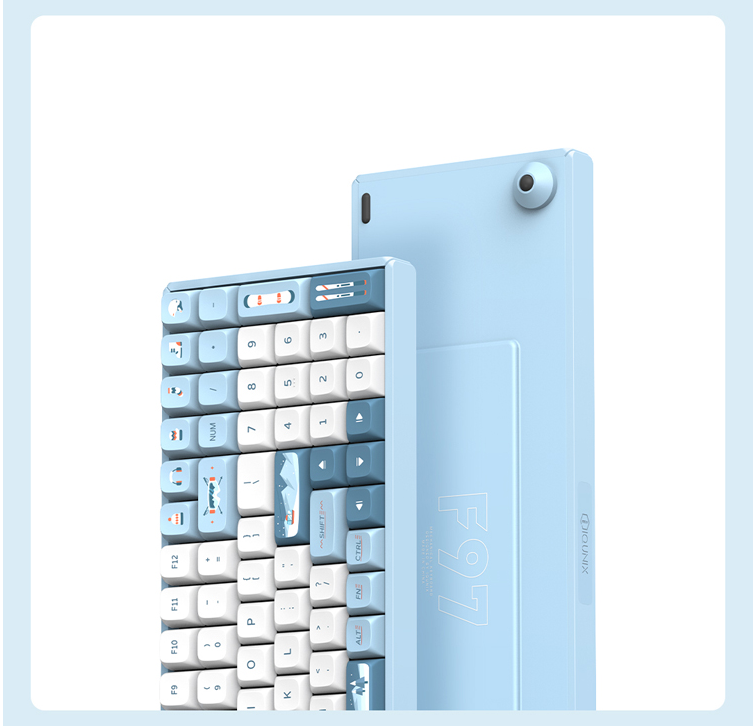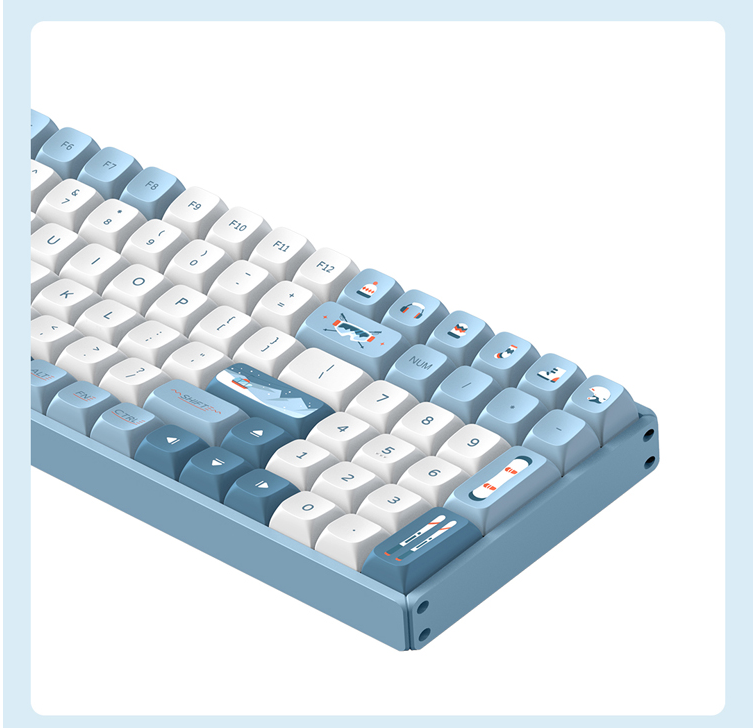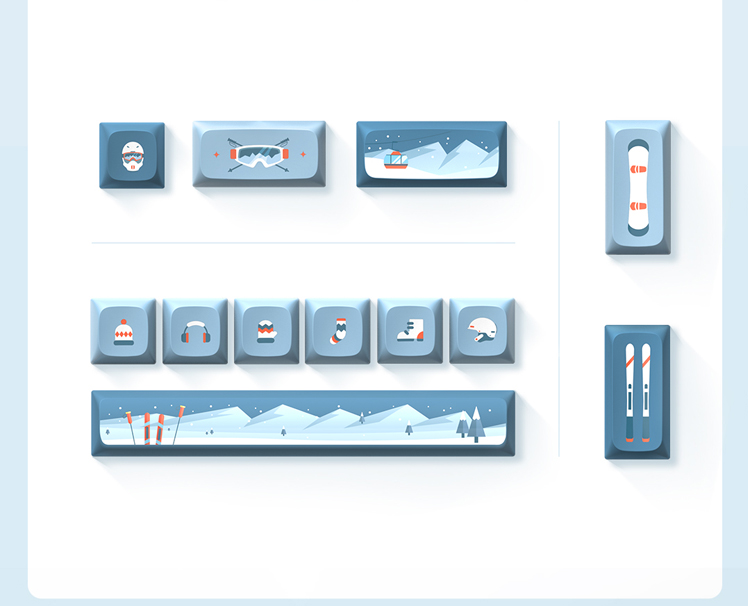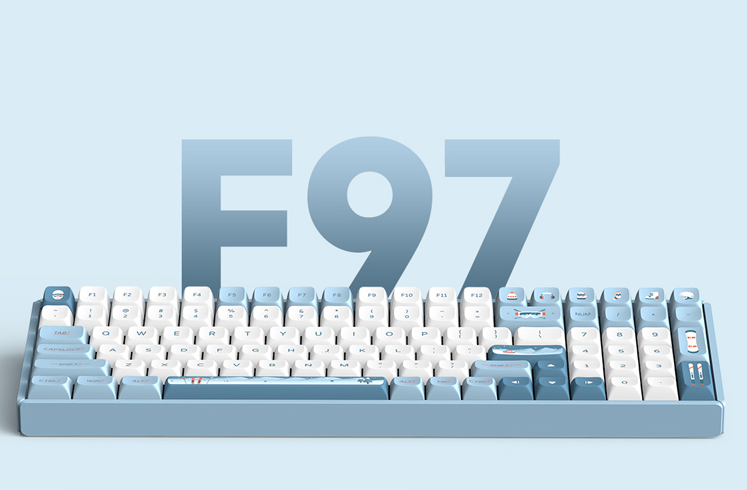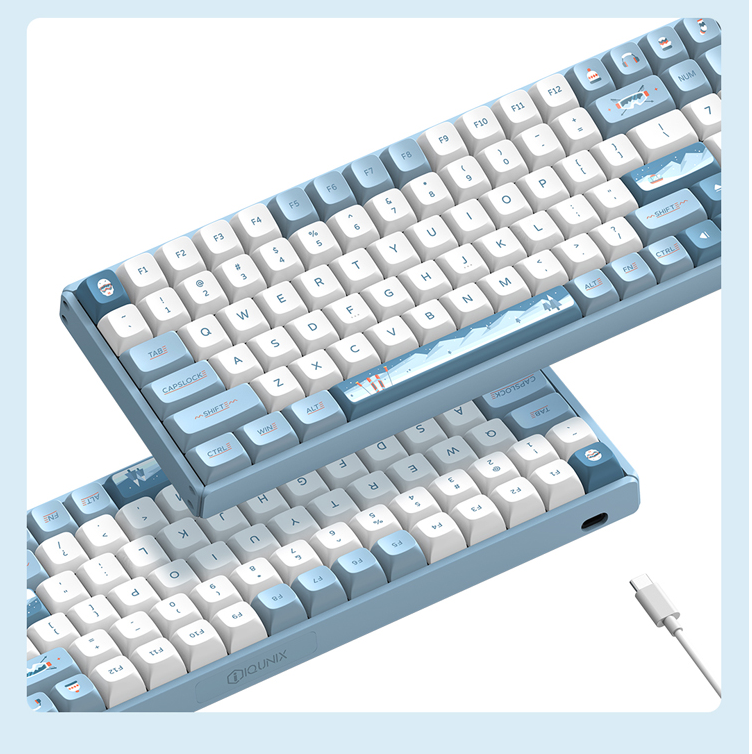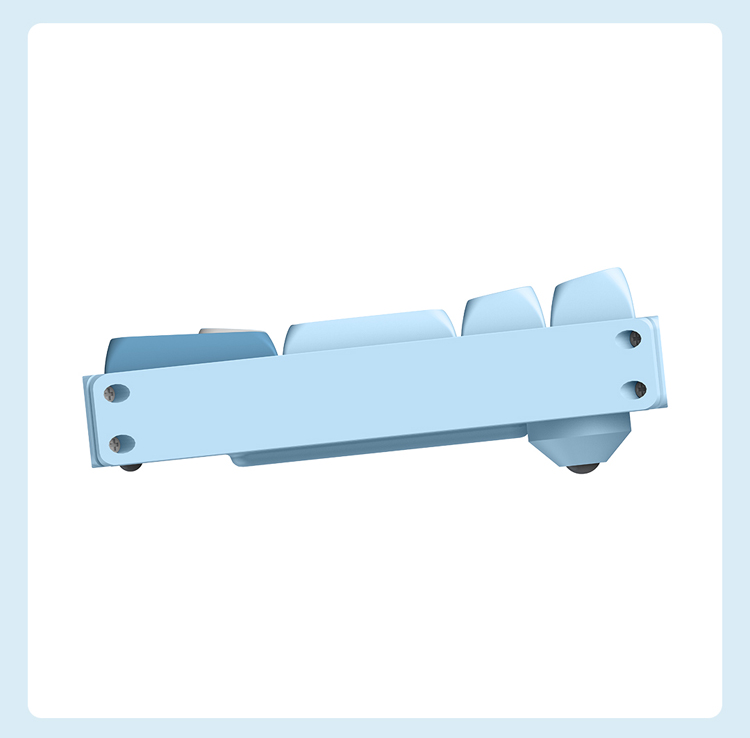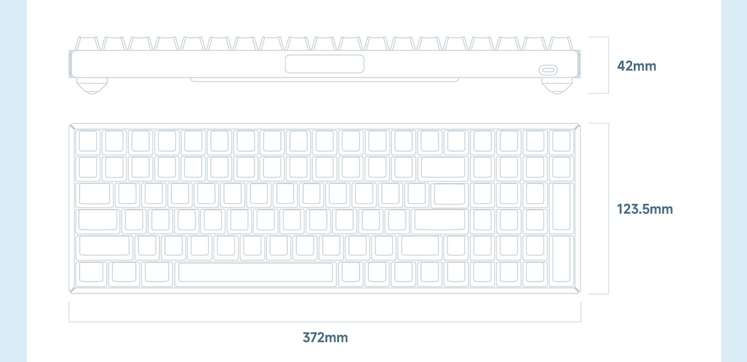 Share
View full details