Regular price
$199.00 USD
Regular price
Sale price
$199.00 USD
Unit price
per
Sale
Sold out
Features:-
>Simple & Minimalistic design.
>Transparent Black Chassis.
>Triple-Connection Mode.
>80% compact layout.
>Slanted Function Row Keys.
>Full-RGB backlit design.
>Seamless switching between devices.
>Hot Swappable PCB.
>OBSC(On-Board Storage Compartment) System.
>High-quality PBT keycaps.
>Costar style stabilizers.
>N-Key rollover.
>Detachable Type-C cable.
>Compatible With Both Windows & Mac OS.
>Long battery life with 4000mAh in-built battery.
Technical Specifications:-
>Number of Keys: 83.
>Material: PBT Keycap+PC frame.
>Switch options: TTC.
>Lifespan: 100 Million Keystrokes.
>Connection: Bluetooth 5.1/ 2.4GHz/ USB Type-C.
>Response Time: 1ms(Wired/2.4GHz)/8ms(Bluetooth).
>Polling Rate: 1000Hz(Wired/2.4GHz)/125Hz(Bluetooth).
>Battery Capacity: 4000mAh.
>Cable Length: 150cm.
>Product Weight: 1140grams.
>Dimensions: 325x163x65mm.
IQUNIX OG80 Dark Side is a simple and minimalistic approach to your favorite OG80 80% TKL mechanical keyboard. Previously, the OG80 is available in multiple variants such as the Space Traveller and the Joy Vendor, the latest Dark Side takes a very simple approach to its looks with a simple black transparent chassis. The features are kept the same such as high-quality PBT Keycaps, Triple Connection modes, Slanted Function Row keys, Hot-Swappable PCB, Full-RGB backlit, etc. If you want a simple yet unique 80% TKL mechanical keyboard, the IQUNIX OG80 is going to be a brilliant choice!!!
Your Favorite 80% Keyboard Gets A Minimalistic Design:-
IQUNIX OG80 is a fan favorite keyboard. A lot of people love its unique slanted function row keys and compact layout. With the Dark Side variant, IQUNIX OG80 takes a simple and minimalistic approach to the already stunning keyboard. It gets a transparent black chassis. The full-RGB backlit design just pops out beautifully on the keyboard.
Compact 80% TKL Layout:-
IQUNIX OG80 Dark Side has an 80% compact TKL layout. The keys are arranged closer to each other to create an 83-key compact layout. The keyboard takes a unique design approach with slanted function row keys. They are slightly angled for an easy typing experience.
Triple Connection Mode:-
IQUNIX OG80 Dark Side Keyboard features three connection modes. It supports the latest Bluetooth V5.1 connectivity, Wireless 2.4GHz, and Wired USB Type-C connectivity. With three different connection modes, the OG80 Dark Side supports a variety of sources including Windows, Mac, iOS, and Android devices.
Dual-Toned PBT Keycaps:-
IQUNIX OG80 Dark Side variant features high-quality dual-toned PBT keycaps. PBT keycaps have a rich matte finish. They are oil and wear-resistant offering better durability in the long run.
Premium TTC Switches & Hot-Swappable PCB Design:-
IQUNIX OG80 Dark Side uses premium TTC mechanical switches. The keyboard is available in TTC Gold Pink and TTC Speed Silver shaft options. Both of these mechanical switches have amazing durability of up to 100 million keystrokes!! Amazing isn't it!!
Extended Battery Life:-
IQUNIX OG80 Dark Side keyboard has a 4000mAh battery that provides an extended battery life of up to 3000 hours on a single charge(With Bluetooth connected and RGB backlight off).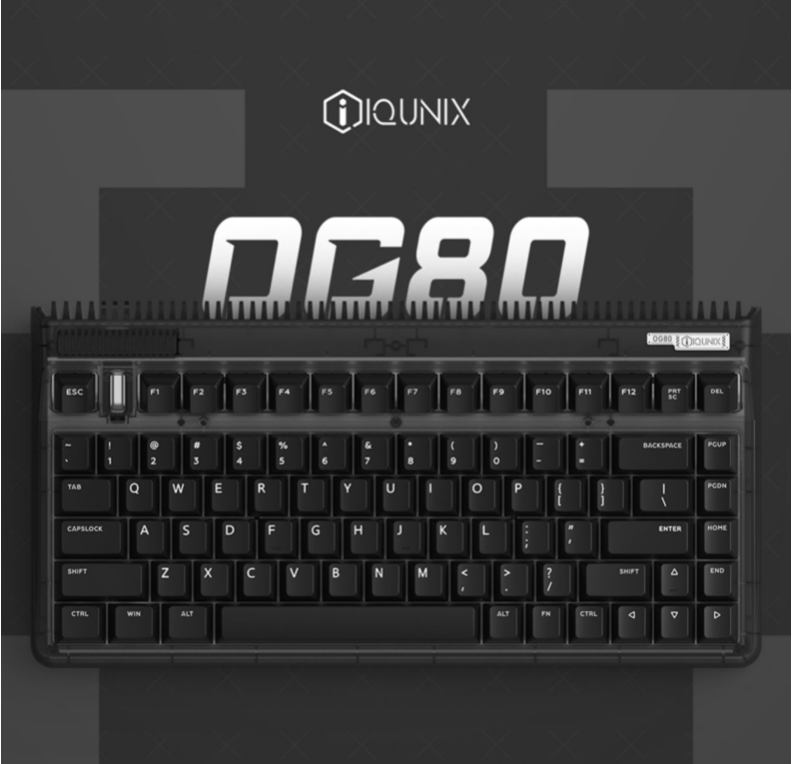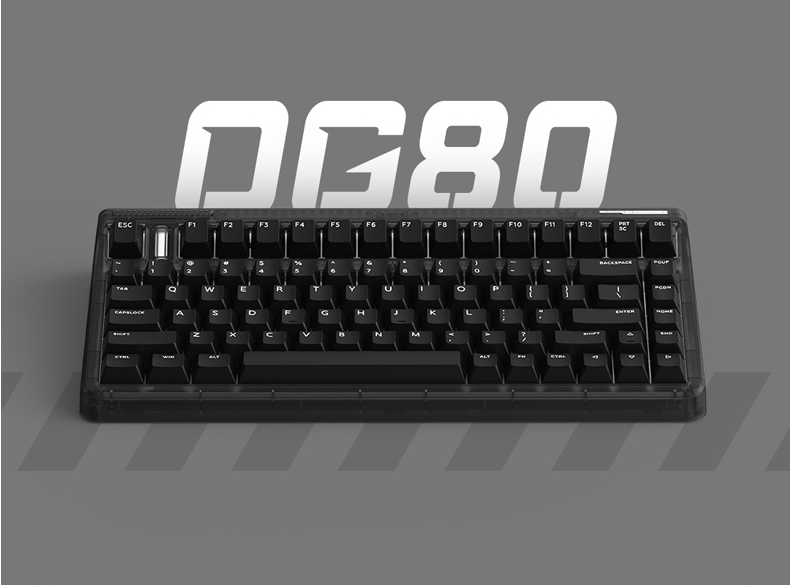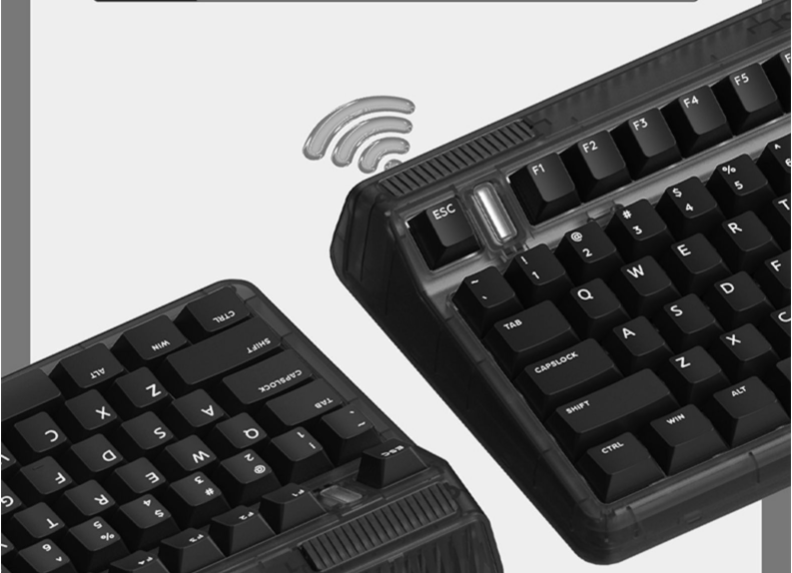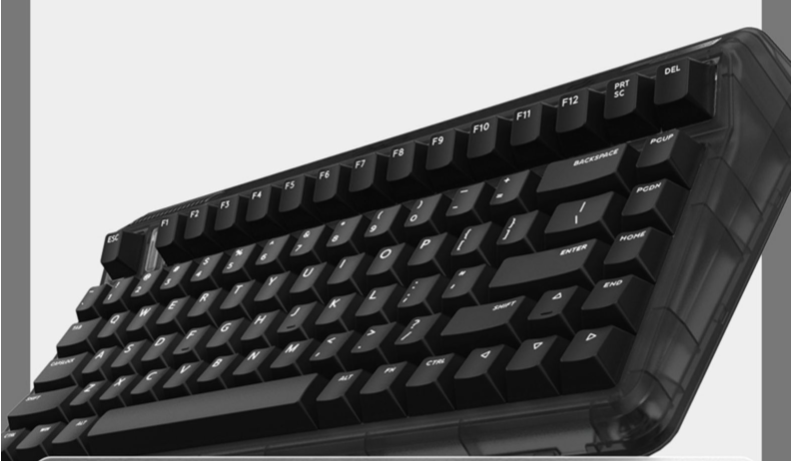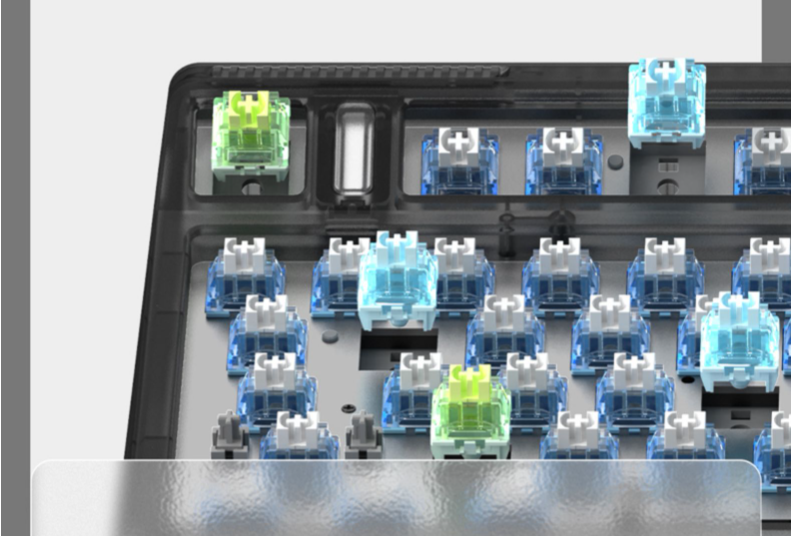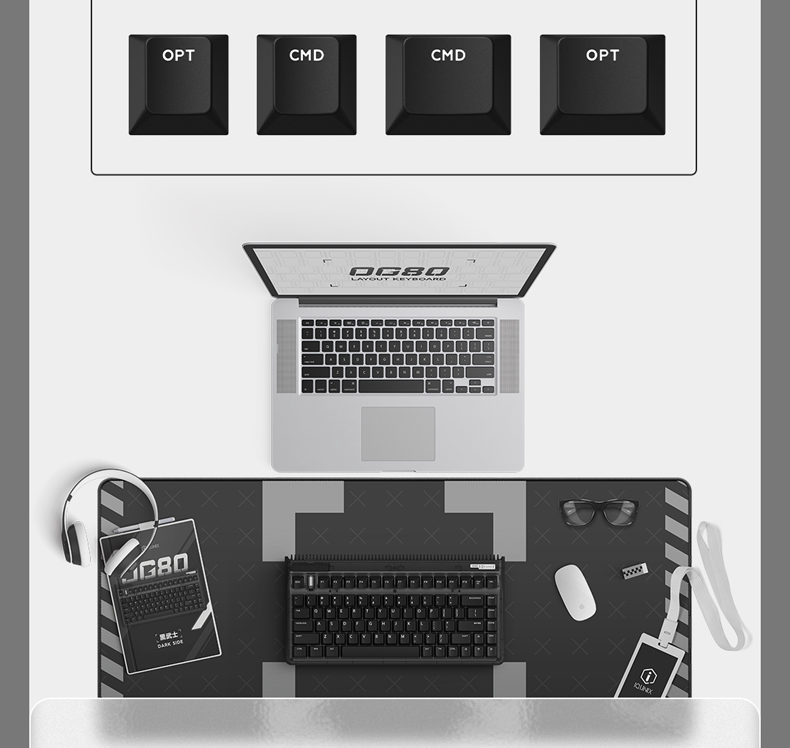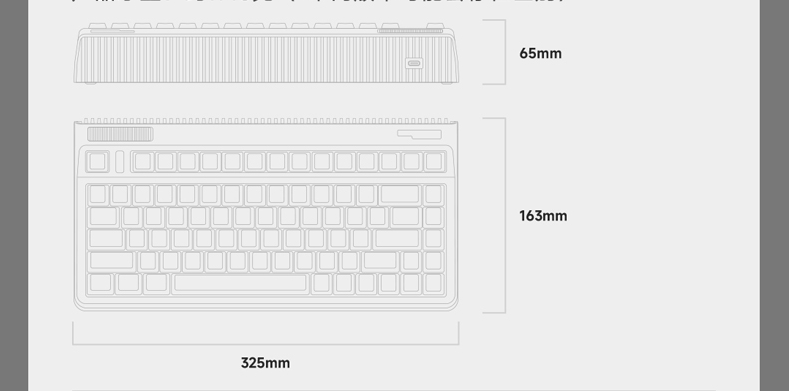 Share
View full details