Regular price
Sale price
$59.99 USD
Unit price
per
Sale
Sold out
Features:
>Ultra-Slim Low-Profile Design.
>104-key Full-Size Layout.
>Specially Developed Customised Low-Profile Switches.
>Comfortable Typing, Quick Trigger Response.
>Three-Mode Versatile Connectivity.
>Built-in 1900mAh Battery.
>Long-Lasting Battery Life(>200Hours).
>Full-Key Conflict-Free Operation.
>Striking Color Options.
>Finely-Tuned Satellite Stabilizers.
>Independent Multimedia Keys(Play/Pause, Next/Previous Song, Volume Knob).
>Multiple System Support.
>IROK Driver Support.
>Physical On/Off Switch.
>Detachable Type-C cable.
>Wireless 2.4GHz Receiver Storage Compartment.
>Double-Stage Feet.
>Dimensions: 433x125x25mm.
>Weight: Approx 482 grams.
IROK IR104 is a full-size three-mode mechanical keyboard with an ultra-slim low-profile design. The keyboard is sol slim that it has a maximum height of 25mm at its tallest location. Low-profile keyboards are elegant and highly versatile in terms of performance. The latest IROK IR104 offers three-mode connectivity and it comes equipped with a customized low-profile mechanical switch. Available in striking color options, the IR104 is an amazing choice for every kind of user!!
Ultra-Slim Low-Profile Design Structure:
IROK IR104 is a low-profile keyboard. It helps you reshape and redesign your desktop space with its ultra-slim design. The height of the keyboard is as thin as 25mm. It is made up of high-quality aluminum alloy panels that give the IR104 a premium feel.
Customized Low-Profile Switches:
IROK has featured customized low-profile mechanical switches on the IR104. Compared to a traditional mechanical switch, a low-profile switch has up to 20% faster response time with shorter key travel. The IR104 comes with high-quality and silky-smooth mechanical switches for smoother operation.
Easy & Versatile Connectivity:
IROK IR104 low-profile mechanical keyboard is highly-versatile. The keyboard supports high-speed wireless 2.4GHz, multi-device wireless Bluetooth, and Wired USB Type-C connection options. The IR104 is compatible with both Windows and Mac systems easily switchable with Fn key functions.
Independent Multimedia Keys:
Control your music playback easily using independent multimedia keys on the IROK IR014. The low-profile keyboard has three keys, play/pause, and next/ previous track keys. This three-button multimedia setup also includes a volume knob that helps you easily adjust the volume on the go.
Long-Lasting Battery Life:
IROK IR104 low-profile keyboard has a built-in 1900mAh battery that provides a long-lasting battery life of up to 200 hours with every single charge. You can charge it once and use it for a few days.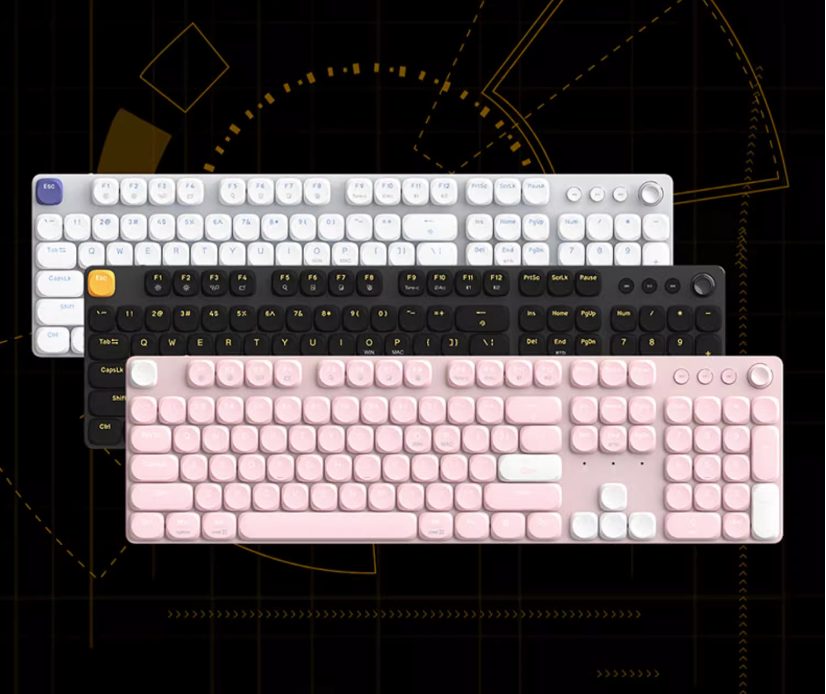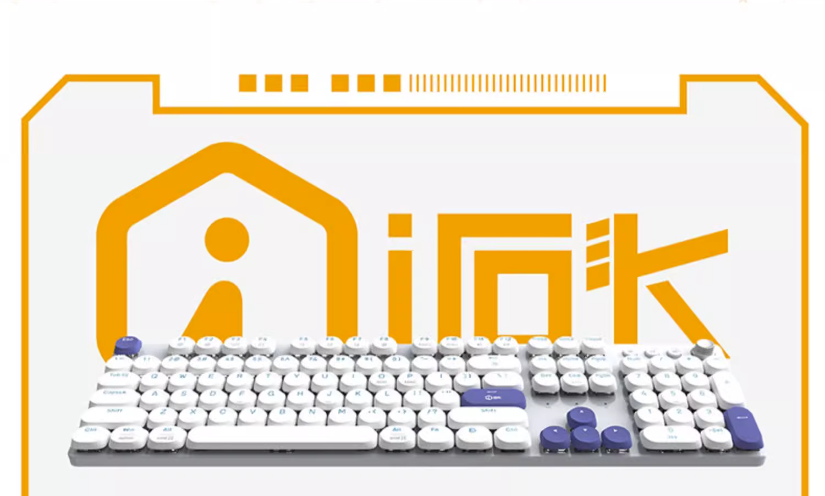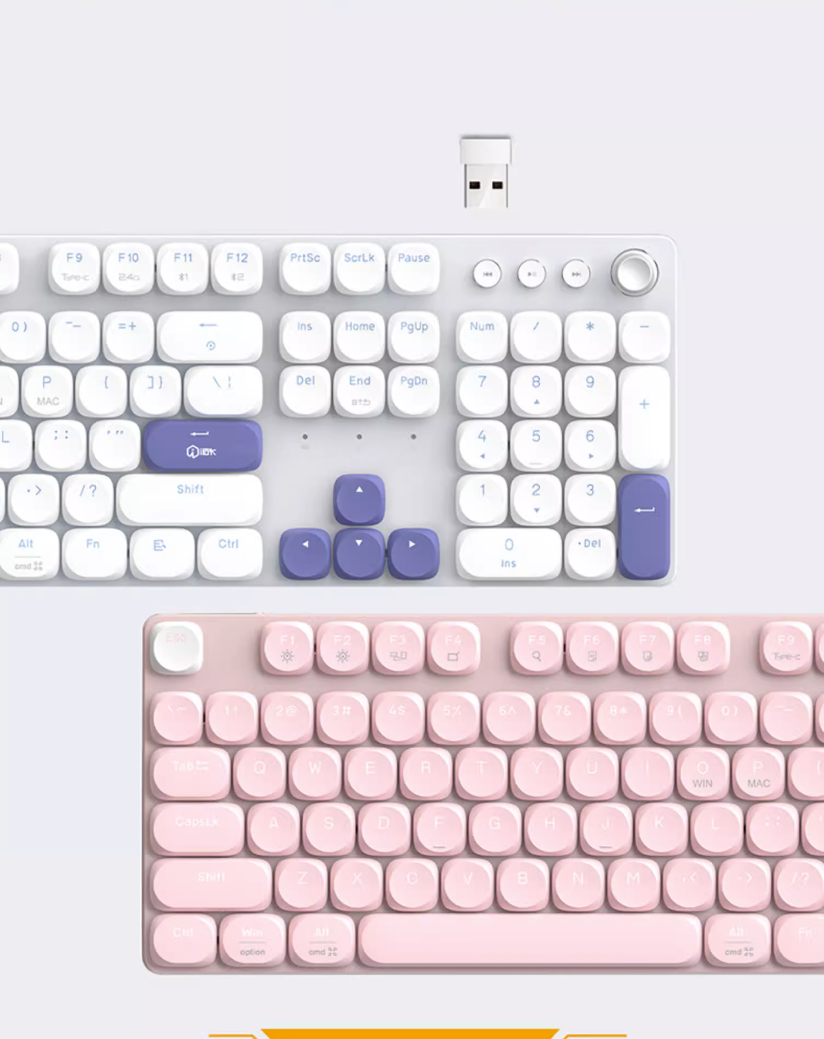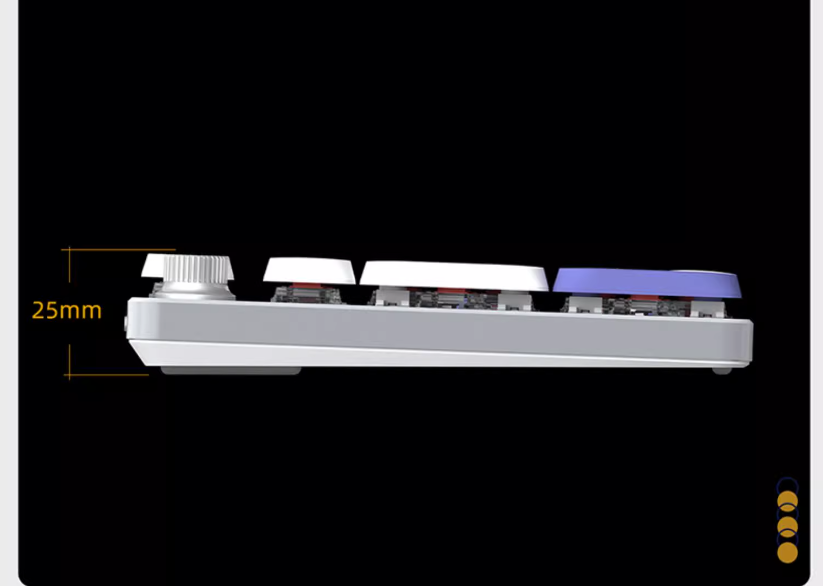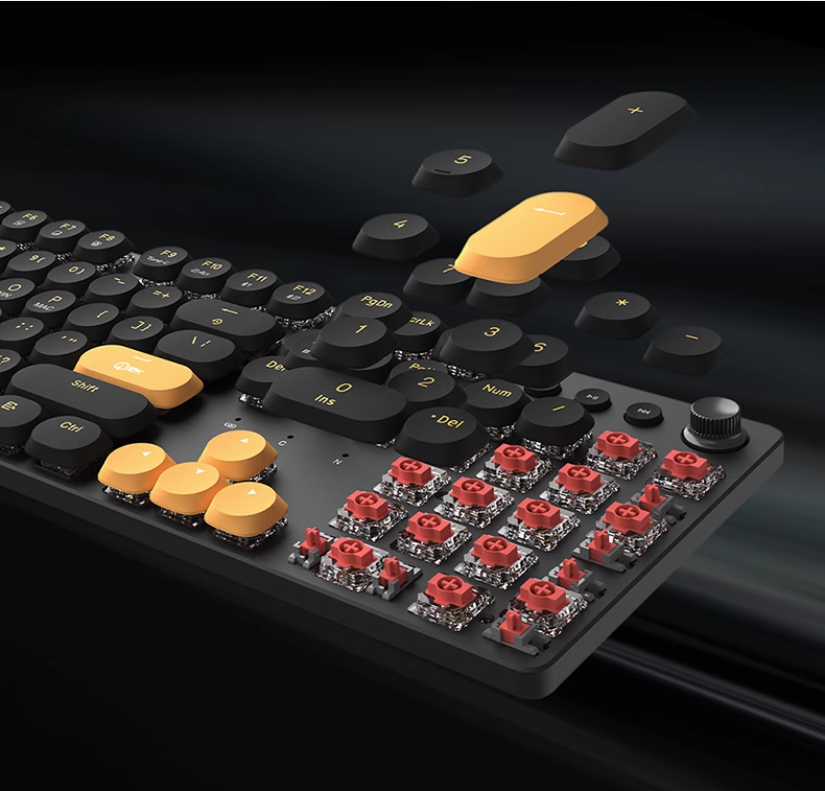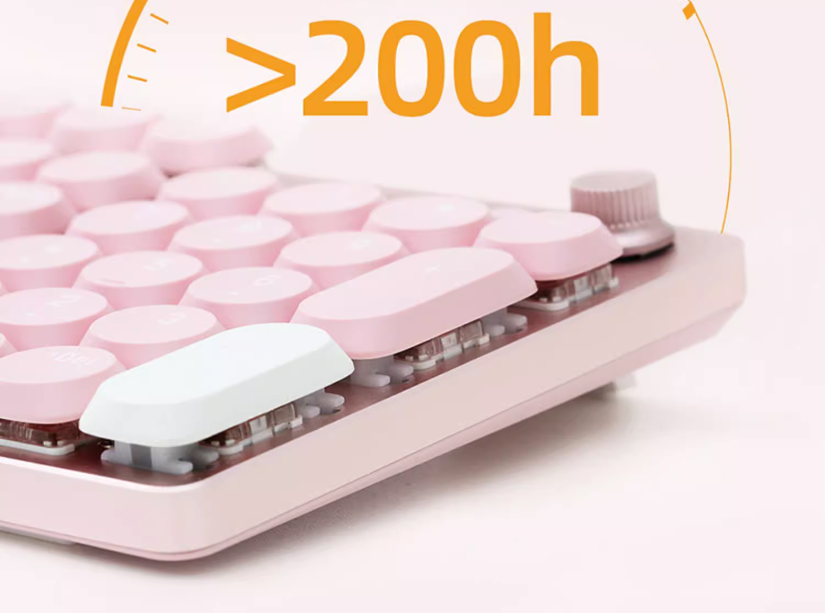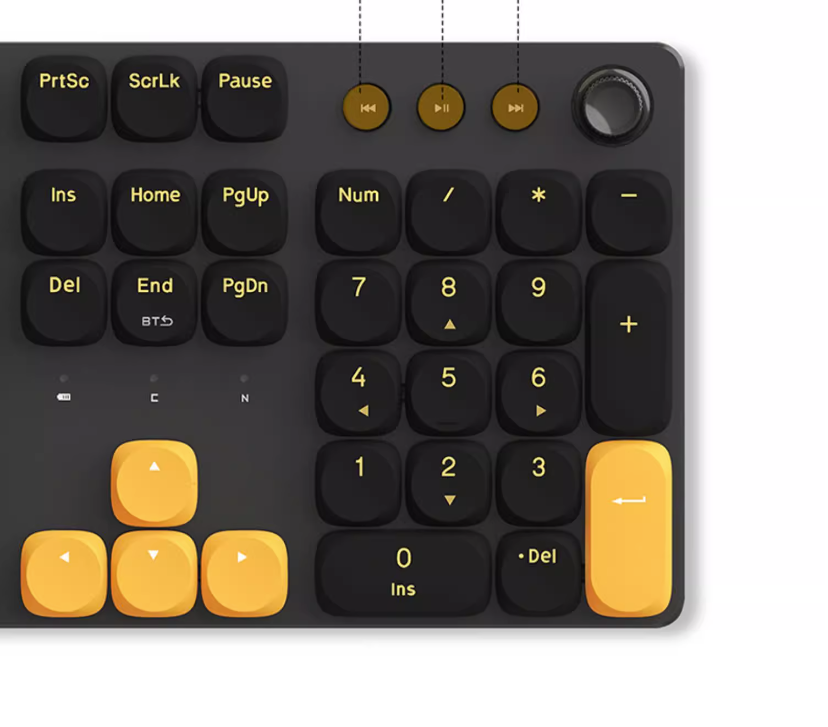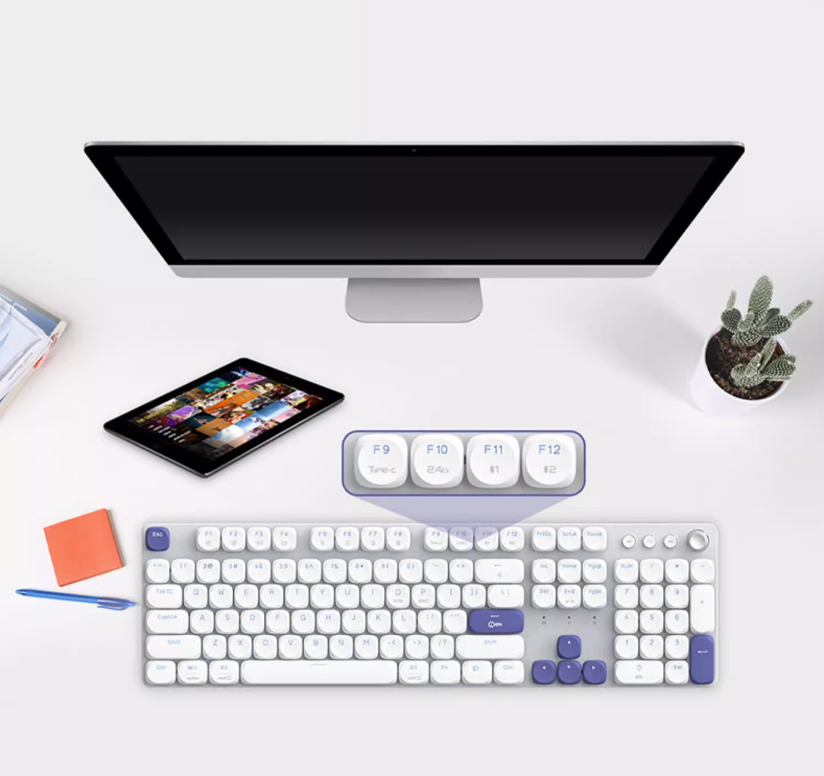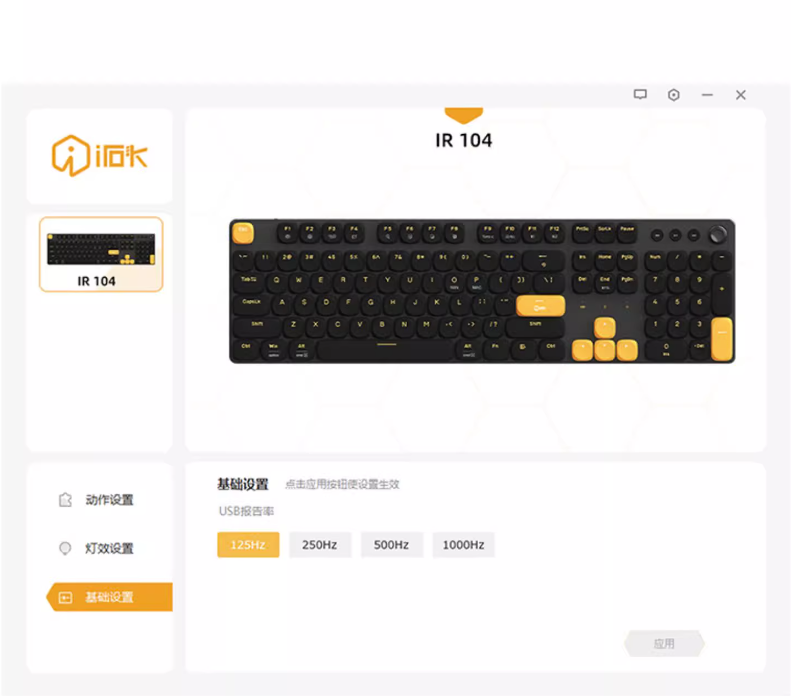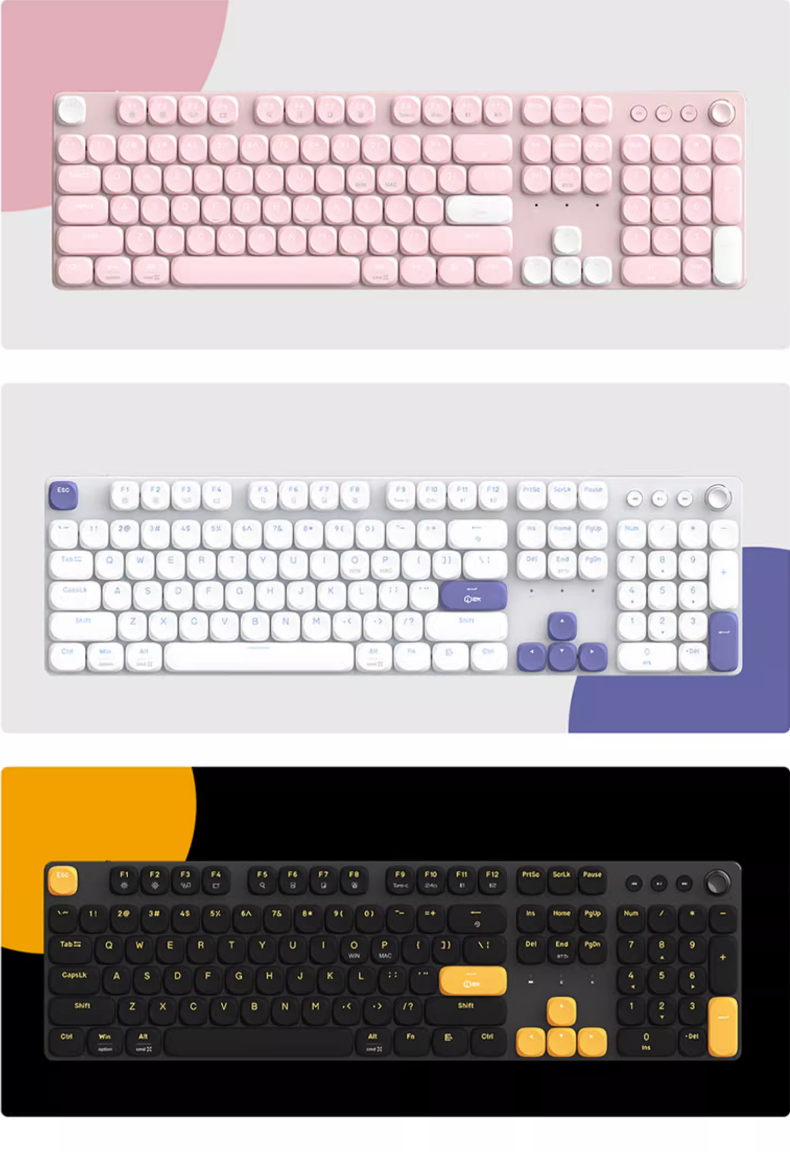 Share
View full details