Regular price
Sale price
$35.00 USD
Unit price
per
Sale
Sold out
Driver Download Click Here
Features:-
>High-speed Avago 3050 3000DPI laser sensor.
>Super-fast tracking speed.
>20G acceleration.
>Durable high-performance micro switches.
>Rated durability of over 20 million clicks.
>Lag-free response with 1000Hz polling rate.
>Uni-body aluminum chassis.
>16.8 million customizable RGB color.
>On the fly macro recording.
>6 Programmable buttons.
>Ergonomic and comfortable grip with 165° arc-shaped chassis.
>Compatible with Windows, Linux, and Mac OS.
Technical Specs:-
>Sensor: Avago 3050.
>Resolution: 3000DPI.
>Polling rate: 125, 250, 333, 500, 1000Hz.
>Switch life: 20 million clicks.
>Size: 133.8x73.4x41.8mm.
>Weight: 130 grams.
James Donkey 325S is engineered for high-speed performance and high durability with its ergonomic 165° arch shape. The mouse derives its looks from the award-winning 007 modular mice. It comes with Avago 3050 high-speed sensor that enables precise tracking and faster response time. 325S is an ideal choice for gamers looking for a great mouse at a pocket-friendly price!!
Design Inspired From The Flagship 007 Modular Mouse:-
James Donkey 325S has got stunning modernized looks. The looks of the mouse are derived from the flagship 007 modular mice. It has a cyberpunk style design with a beautiful RGB led indicator and a unibody aluminum build. The mouse has a 165° arch shape for better ergonomics. Similar to the flagship 007 modular mice, the 325S has a super-car-themed design.
High-Speed Avago Laser Sensor:-
James Donkey 325S is equipped with Avago 3050 high-speed laser sensor. It provides precise tracking and faster response. It is a laser sensor that allows the users to choose between 500 to 3000Dpi range allowing them full control over their aiming and general mouse tracking. 325S has a lag-free response with a 1000Hz refresh rate.
Highly-Durable Micro Switches:-
James Donkey 325S features highly-durable customized micro switches. They have impressive durability of about 20 million clicks and a low trigger force of about 60-70g. The mouse has 20G acceleration making every single click count and registering your key presses perfectly.
Full 16.8Million Color RGB Illumination:-
The logo on the tail of the 325S mouse has got chroma lightning with a 16.8million customizable RGB color lights. It can be fully customized in different colors and effects. Whether you want any particular color, or want a breathing effect, you can easily customize it using James Donkey computer software.
Six-Programmable Buttons:-
James Donkey 325S houses six fully-programmable buttons. Users can also define macro functions on the same. The controls can be adjusted for different games like FPS, RTS, MOBA, and more. Please note that the Programmable buttons are supported in Windows operating system only).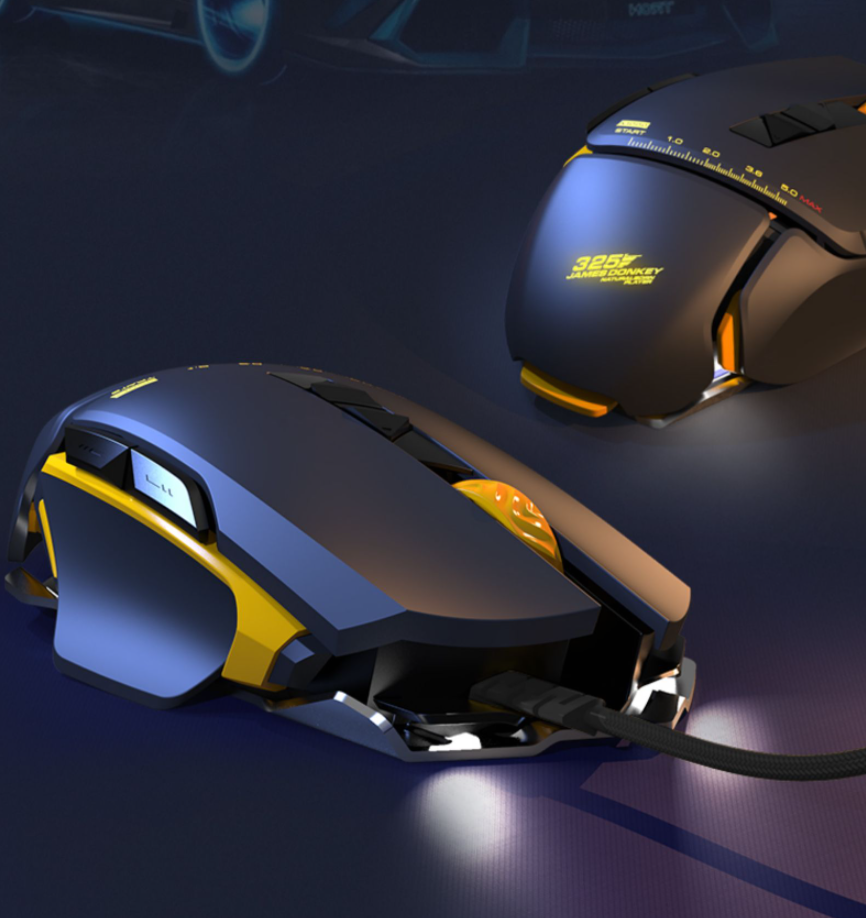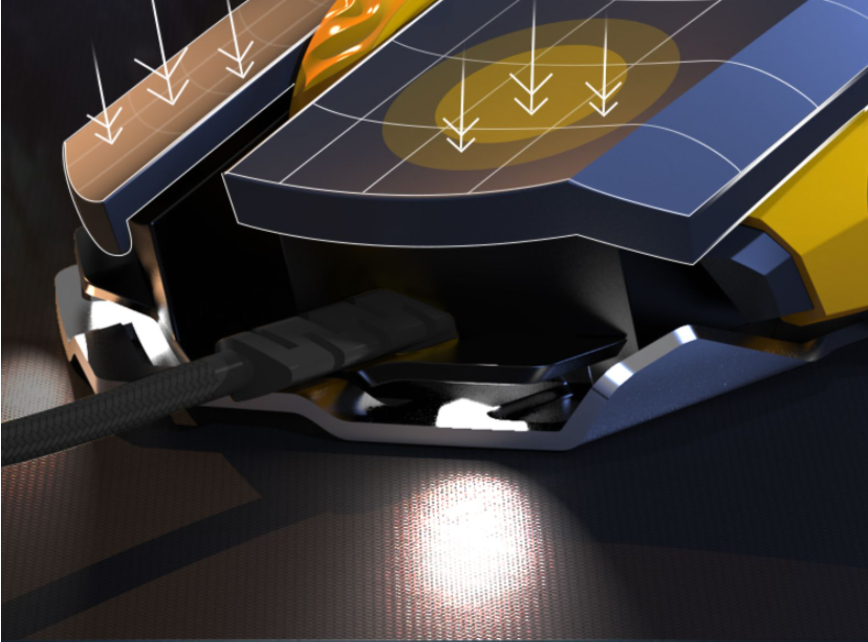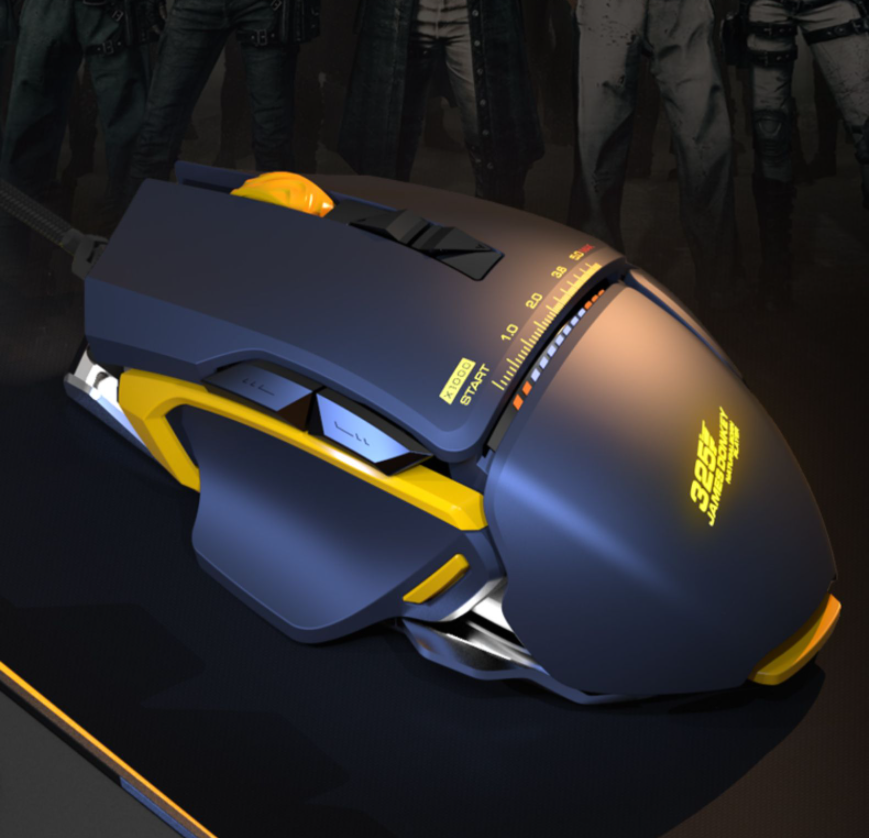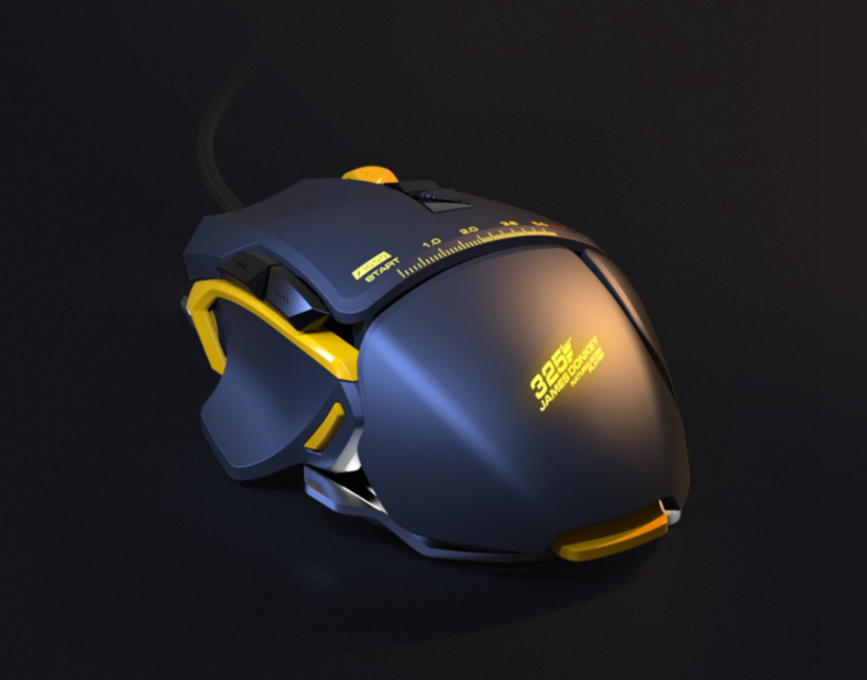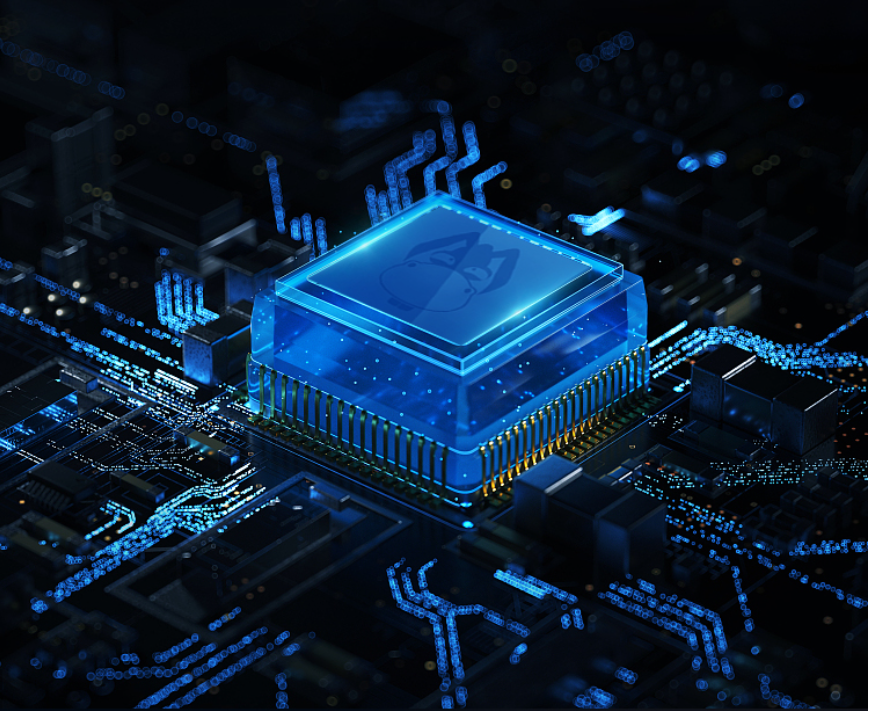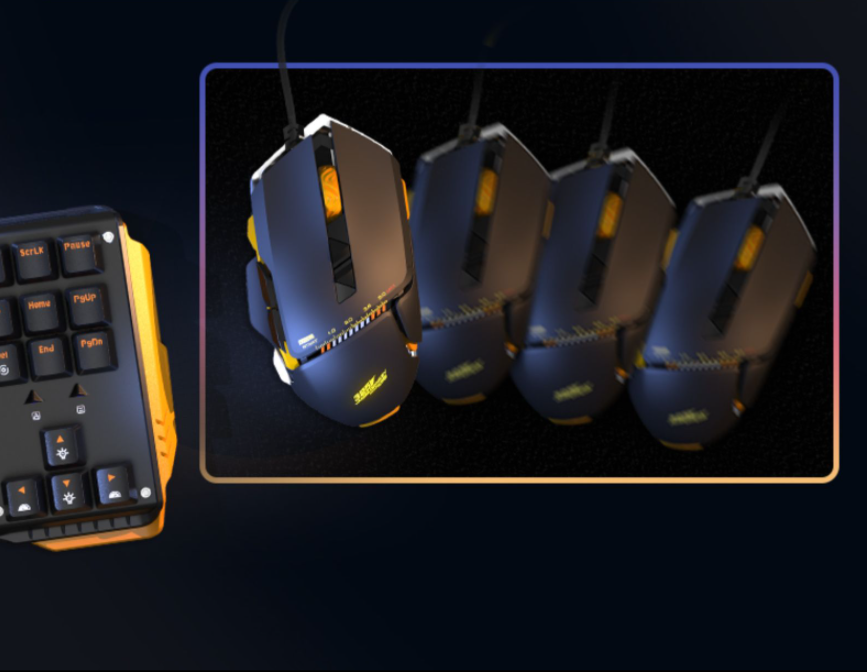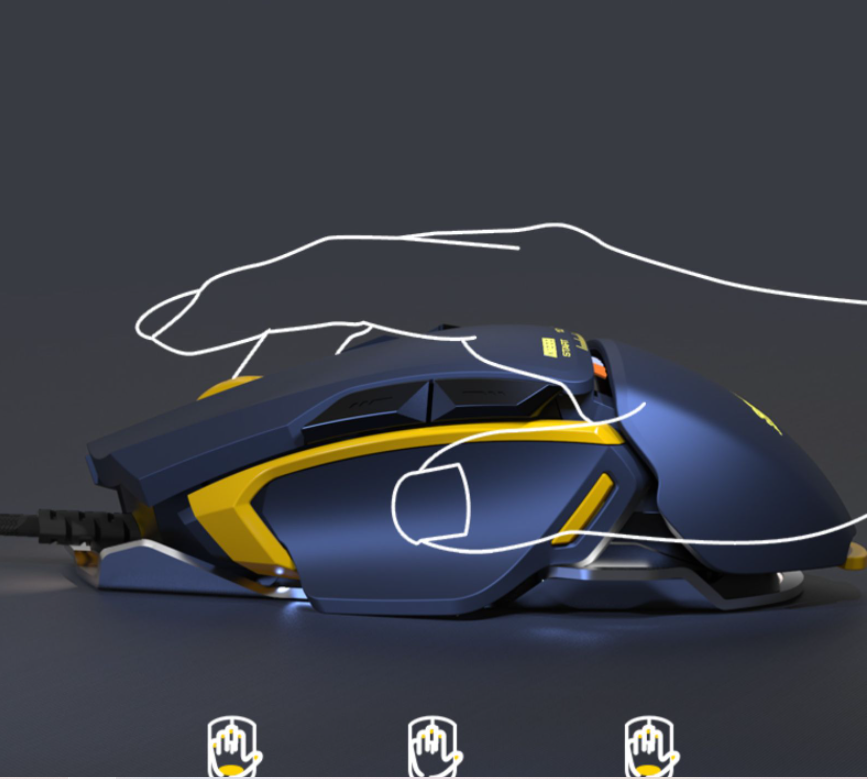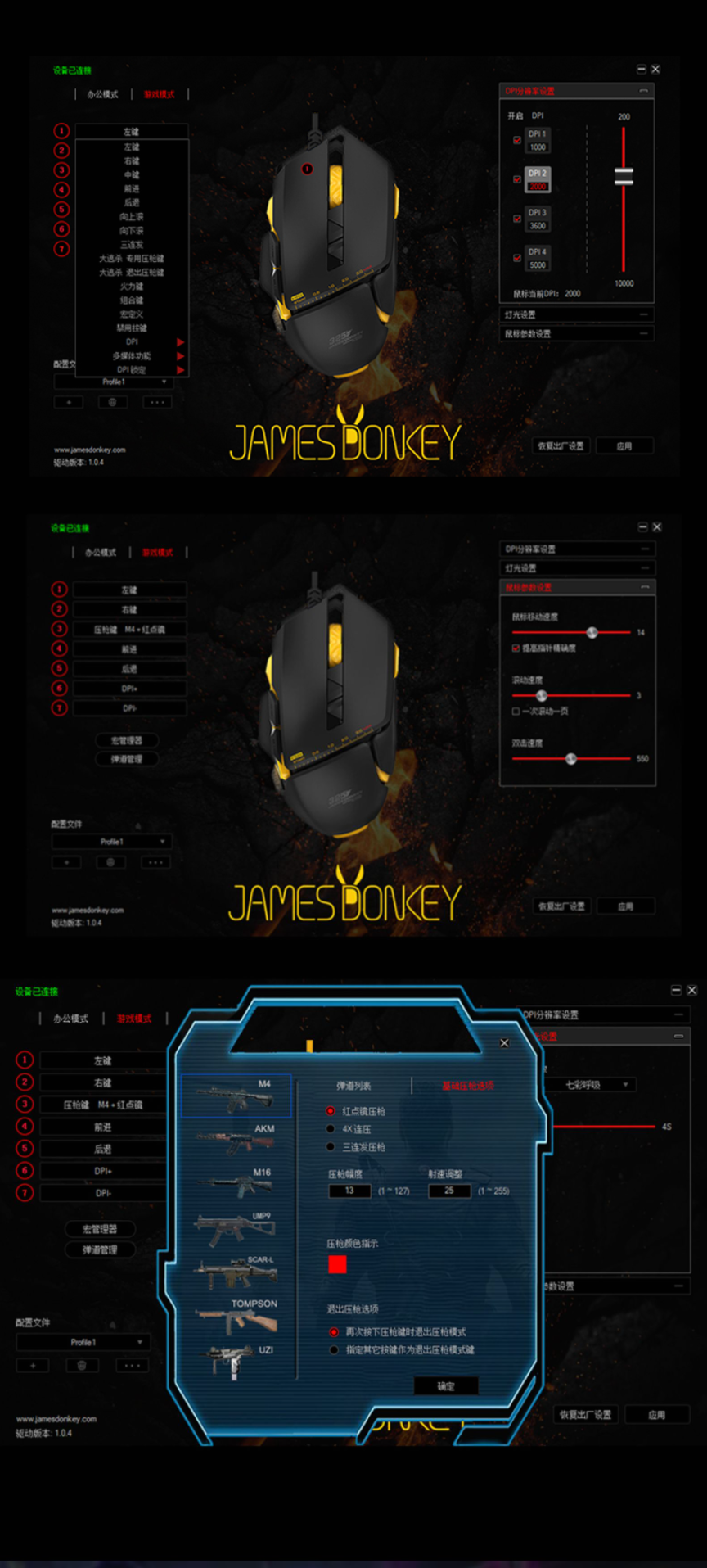 Share
View full details