Regular price
Sale price
$90.00 USD
Unit price
per
Sale
Sold out
Driver Download Click Here
Features:-
>Full-RGB backlight.
>87-Key TKL Layout.
>High-quality Gateron Switches.
>Available with Gateron Optical Switches too.
>Oil-Injected Laser Engraved Keycaps.
>Self-Lubricating Mechanical Switches.
>Hot-swappable Keyboard Plate.
>Full-key conflict-free operation.
>Contrast color-matched keycaps.
>Key-line separation design.
>Supports James Donkey Software for Macro Definitions.
>Ergonomic shape with OEM height Keycaps.
>6° tilted angle.
>Diamond design on Indicator light.
Technical Specifications:-
>Keyboard interface: USB Type-C.
>No. Of Keys: 87.
>Layout: Ten-Key Less(TKL).
>Dimensions: 388x155x41mm.
James Donkey 619RS is an 87-key mechanical keyboard with a hot-swappable PCB design and RGB backlight effects. It comes with high-quality Gateron Mechanical switches available in the new Gateron Cap and Gateron Optical switches. James Donkey has featured colorful keycaps in beautiful yellow and black contrasting color combinations. The 619RS looks simply marvelous featuring a beautiful full RGB backlight with over 20 backlight effects!!
87-Key Ten-Key Less Layout:-
James Donkey 619RS offers an 87-key TKL layout. The keyboard provides the users with full functionality in a compact form factor. It houses the complete alphanumeric keys, function row keys, and home cluster keys, the only thing missing here will be the Numeric Keypad.
Easily Replace The Switches On Hot-Swappable Keyboard:-
James Donkey 619RS has a hot-swappable PCB design. The mechanical switches can be replaced easily by just the pull and plug method. It supports 3-pin mechanical switches, making it compatible with most switches on the market.
Premium Gateron Pro Mechanical Switches:-
James Donkey 619RS comes in two different switch options. They come with high-quality Gateron Pro switches with newly developed Cap and Optical Shaft options. The Gateron Optical switches use an infrared sensing component that provides faster speed and quicker trigger response.
Vivid, Contrasting Color Combination:-
James Donkey 619RS features a vivid colourful themed keycaps. The keycaps here have a color scheme inspired by the scenery of the Gobi desert. The collision between the yellow sand and the Gobi is calm with a black key body.
Play And Create An Immersive Atmosphere With Full-Backlit RGB:-
James Donkey 619RS features fully-backlit RGB lightning with over 20 preset effects. These effects can be switched easily using the Fn key combination(Fn+1/2/3/4/5/6).
Fully Integrated With James Donkey Software:-
Using the James Donkey software, users can create and adjust macro functions on the keyboard. It allows for ease of use and provides better functionality for the users.
Full-key Non-Conflict Design:-
James Donkey 619RS mechanical keyboard offers a full-key conflict-free design. It works flawlessly with full accuracy and shows no lag or ghosting issues while typing or gaming.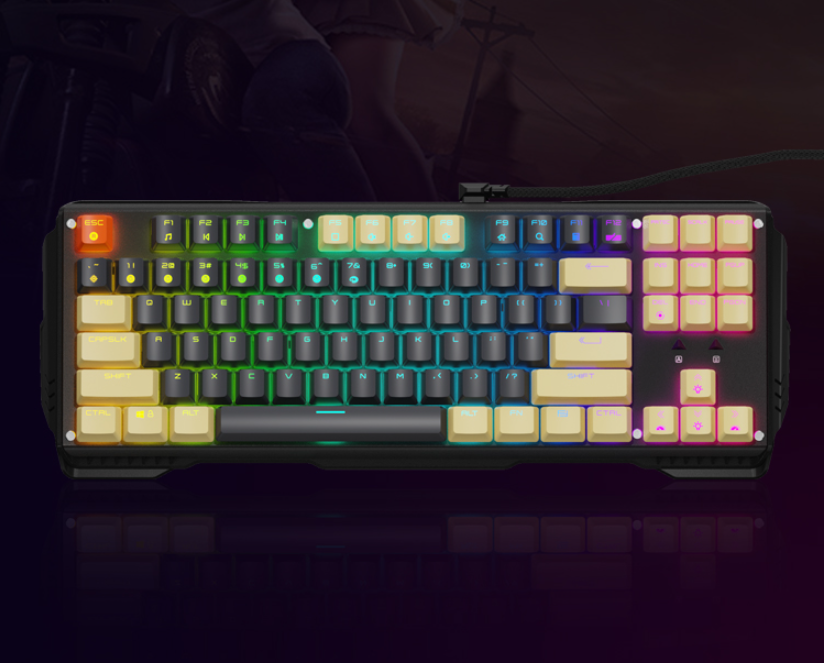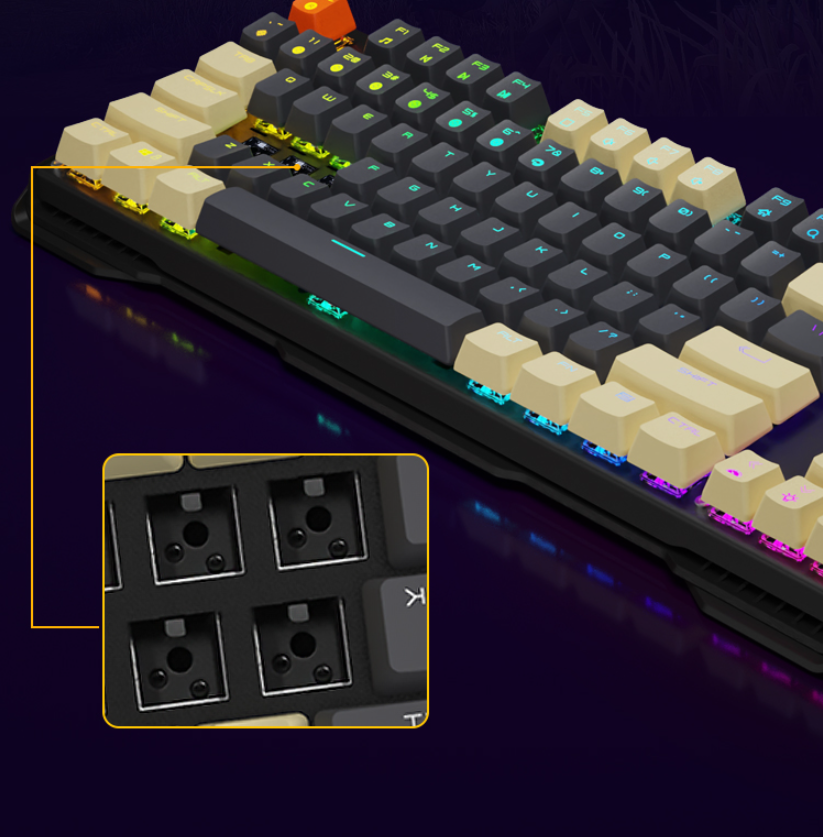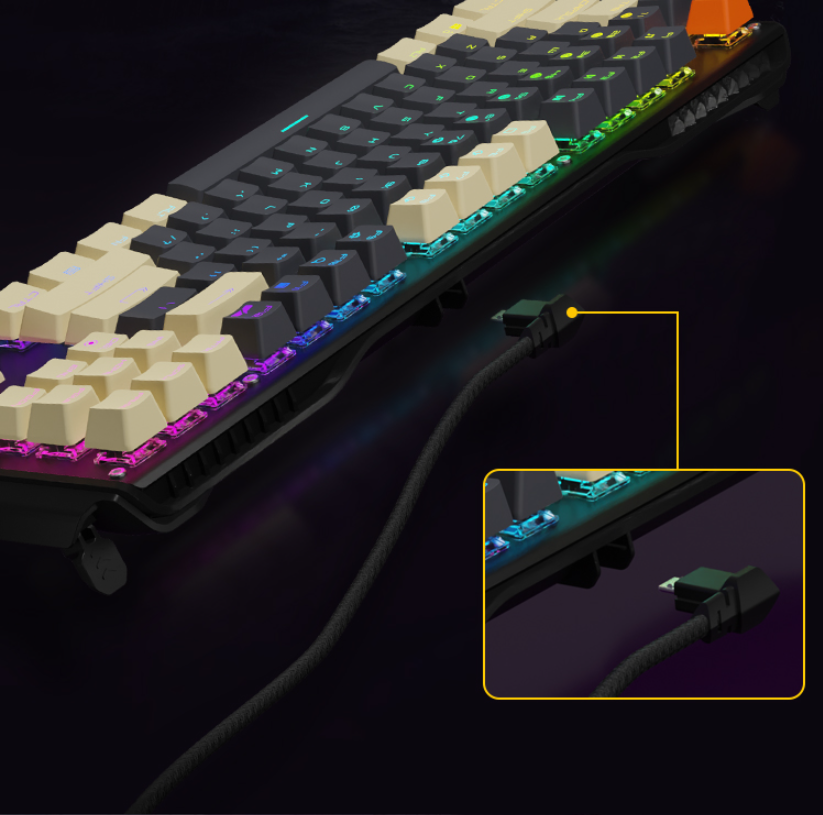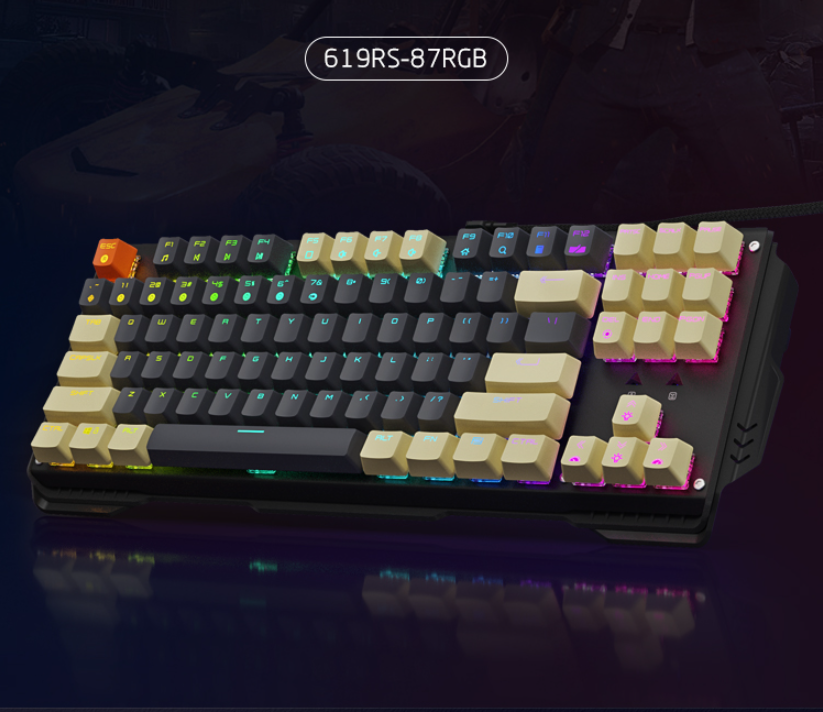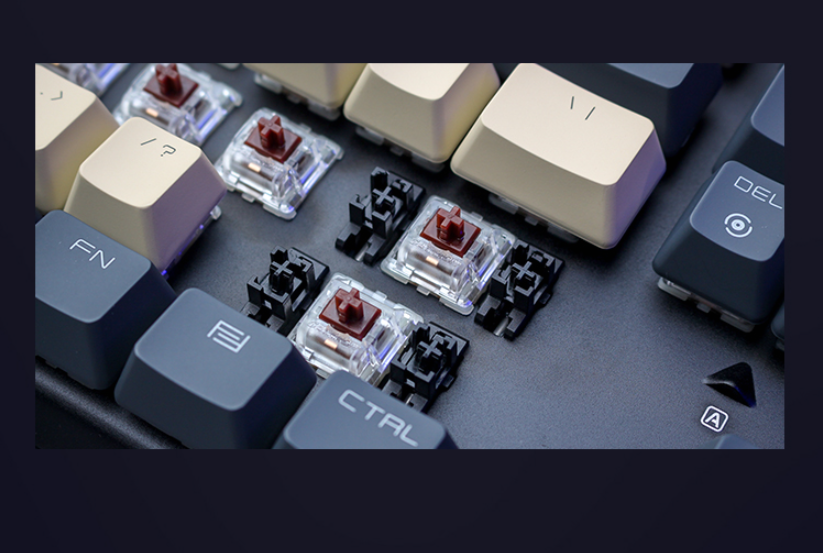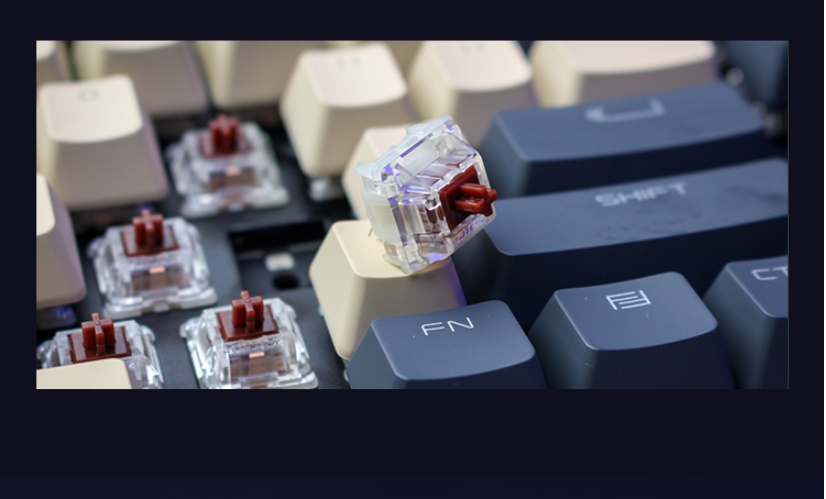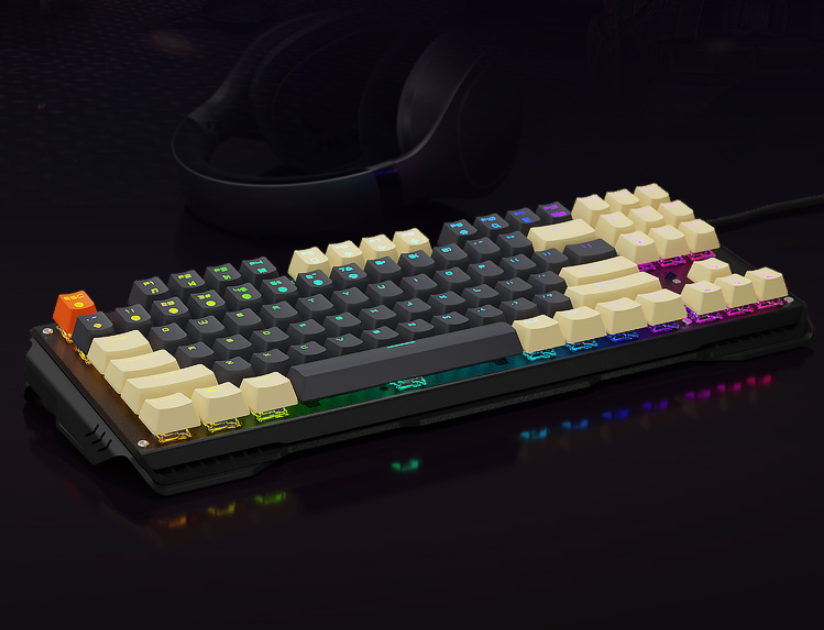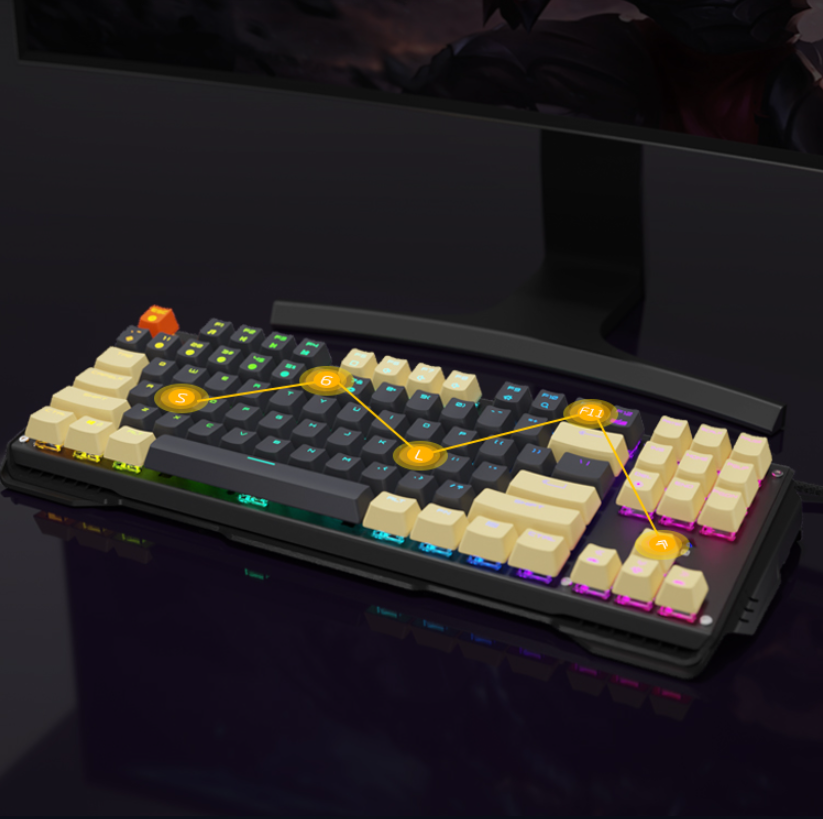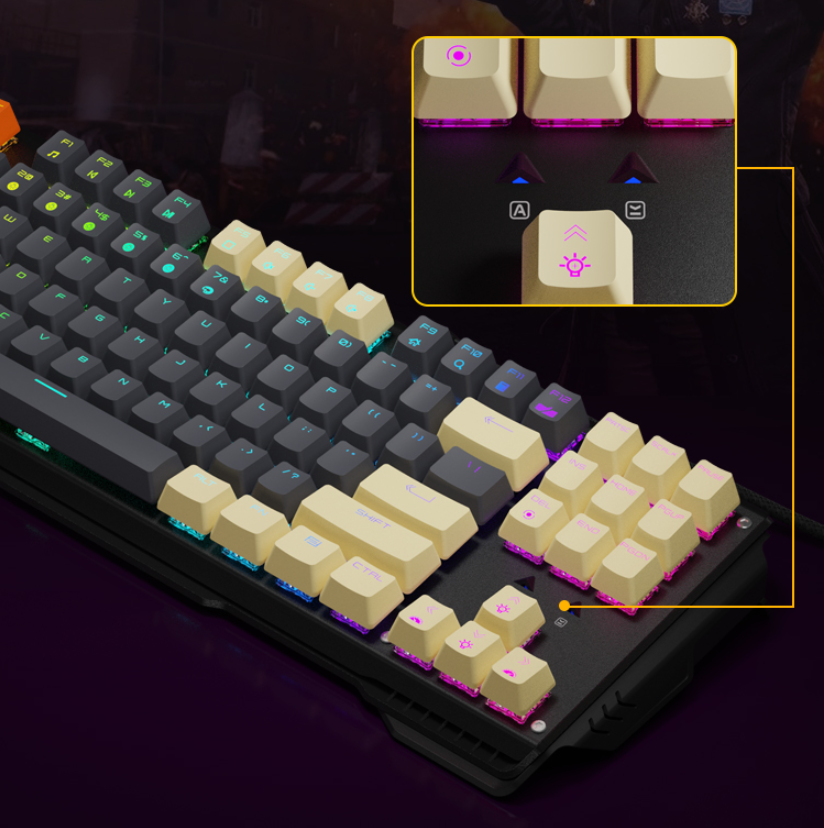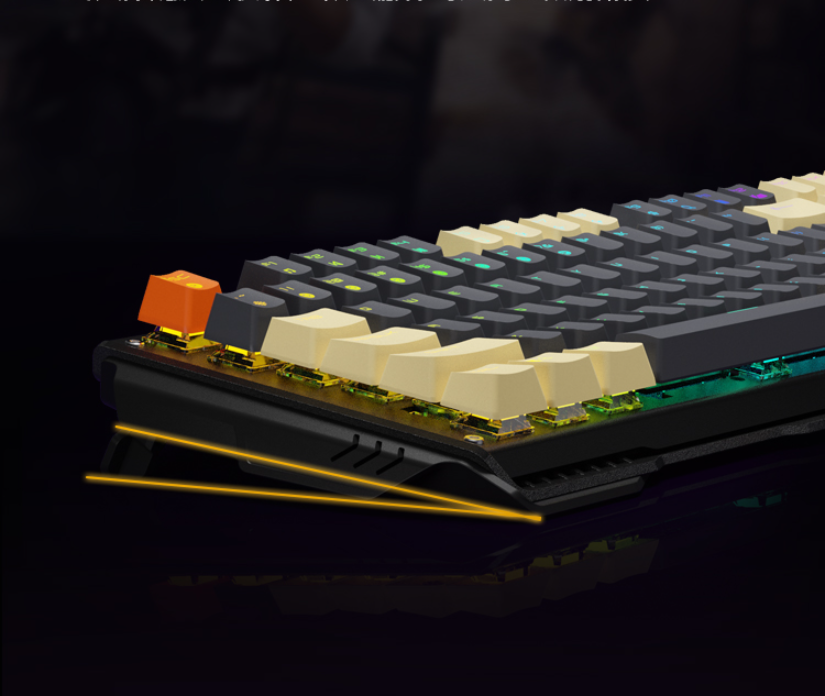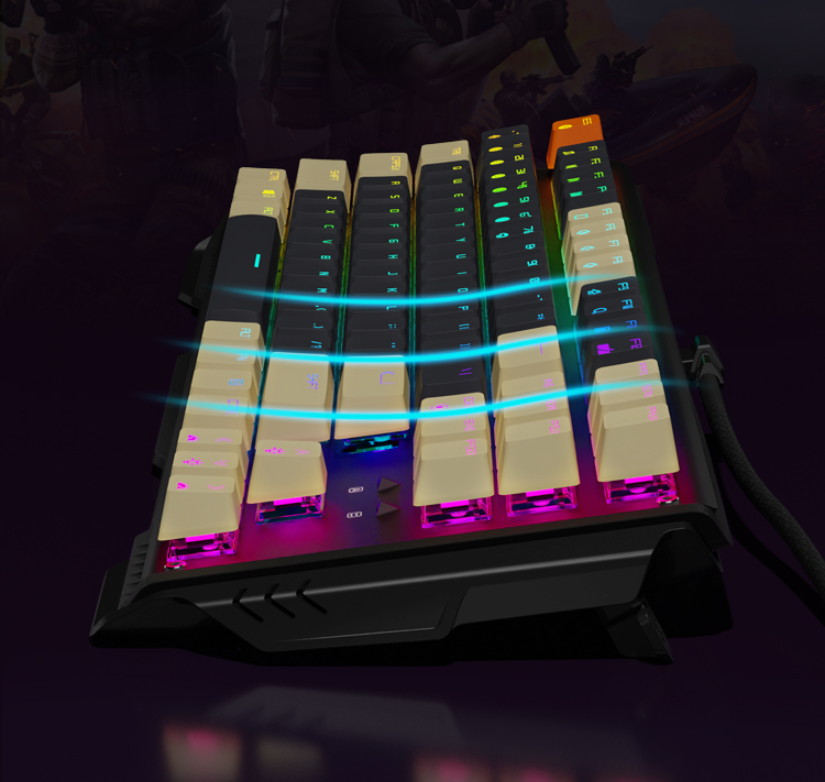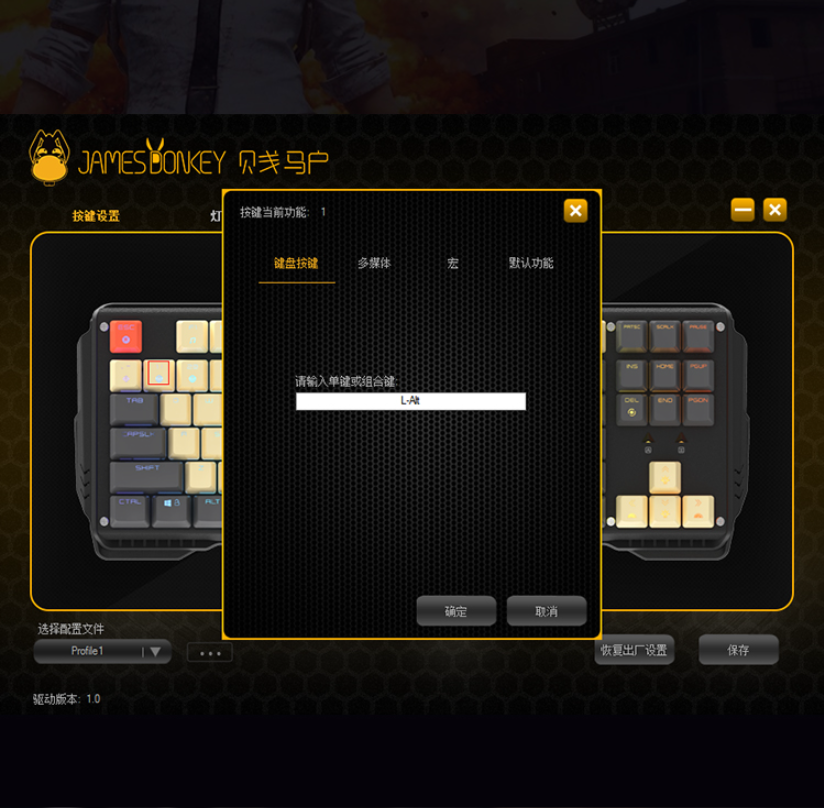 Share
View full details