Regular price
Sale price
$9.90 USD
Unit price
per
Sale
Sold out
Starry sky switch adopts the colorway of transparent cover with light blue stem and dark blue base. The transparent cover is decorated with green sequins, which makes the upper cover have administrative levels feeling and brings better visual performance under the lighting background.
The base of the switch is made of nylon material, which is durable and can support small deformation. It is very convenient for installation and disassembly.
 
The light blue stem is made of POM material, which is self-lubricating and provides users with a smooth feeling.
The bottom of the switch adopts the five pins, which can be compatible with most of the PCB of the current mass production keyboards.
It has high versatility and is more stable when fixed. Users who like no positioning board can also avoid the problem of the crooked axis when installing, the overall performance is very good.
Rating: 12V AC/DC (max) and 2V DC(min)

Contact resistance: 200mΩ (maximum)

Insulation resistance: 100mΩ (minimum) (100V DC)

Withstand voltage: 100V AC (50 to 60Hz) (1 minute)

Bounce time: ≤5m second (at 16 in/second actuation speed)

Operating force: 40 ±10gf

Pre-travel: 1.9 ±0.4mm

Total travel: 4.0mm

Operating lifespan: 50,000,000 cycles (minimum)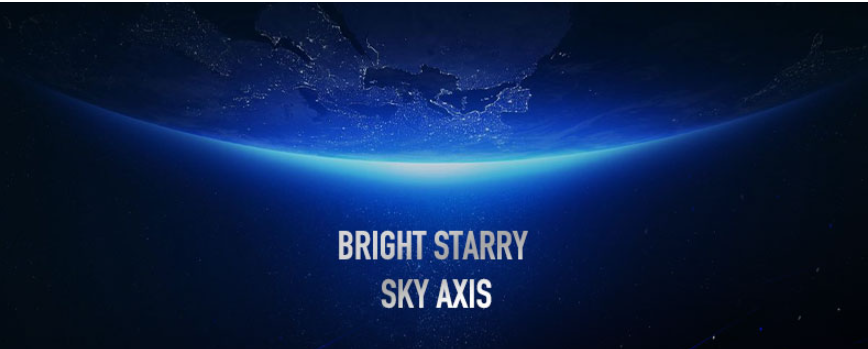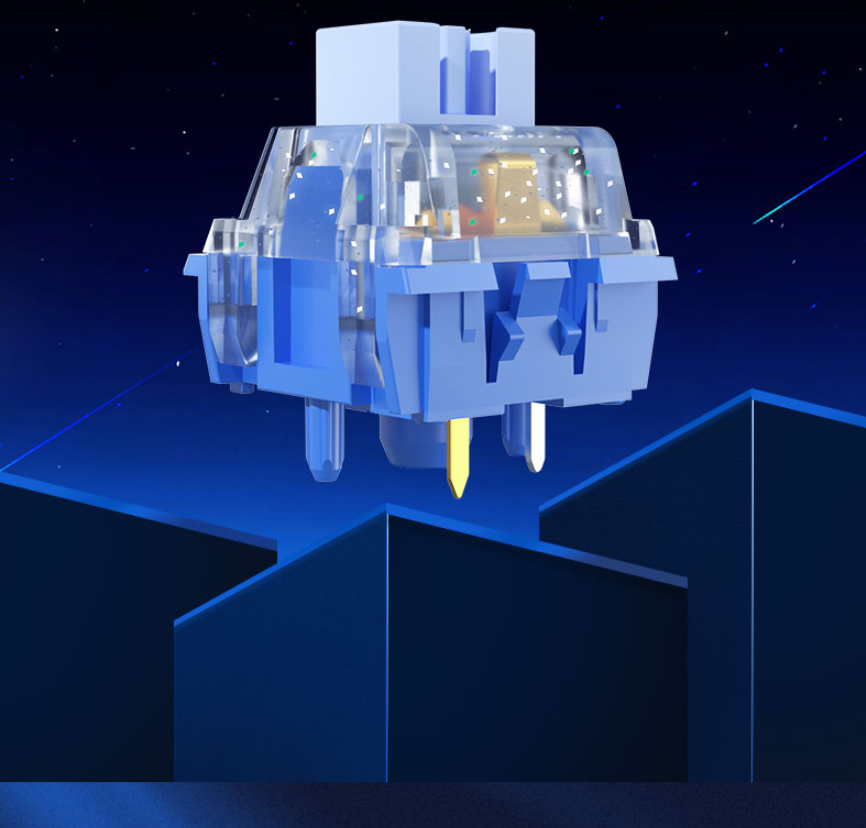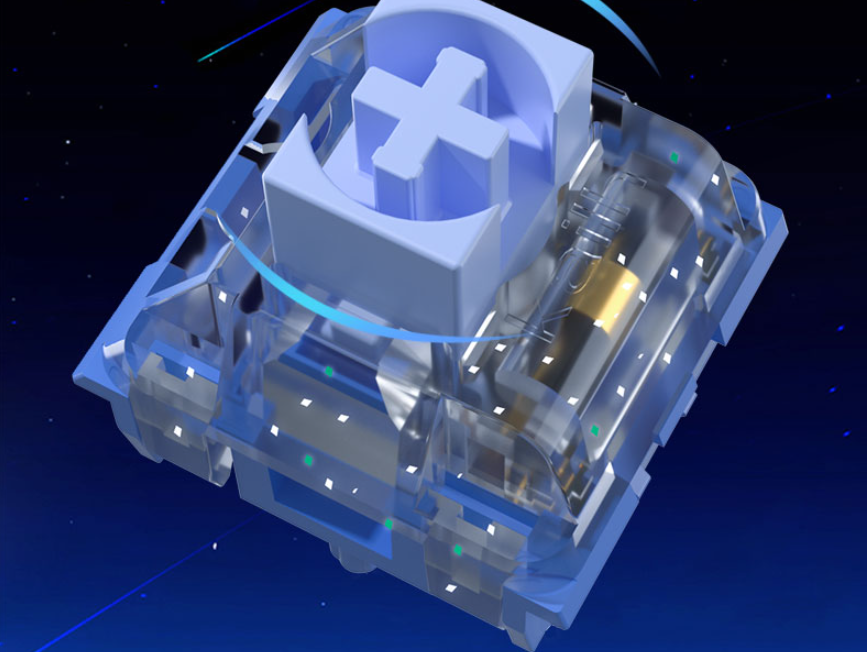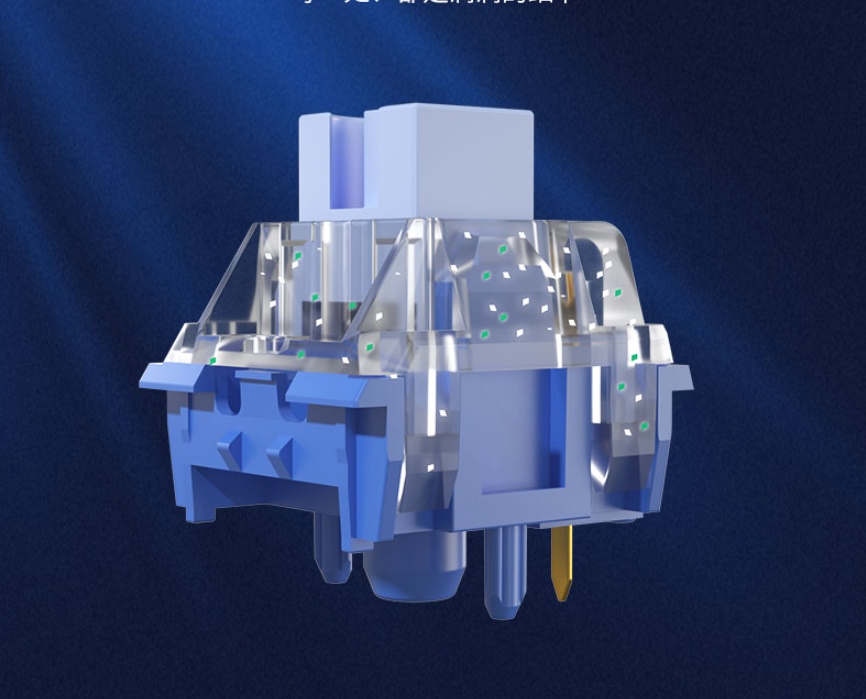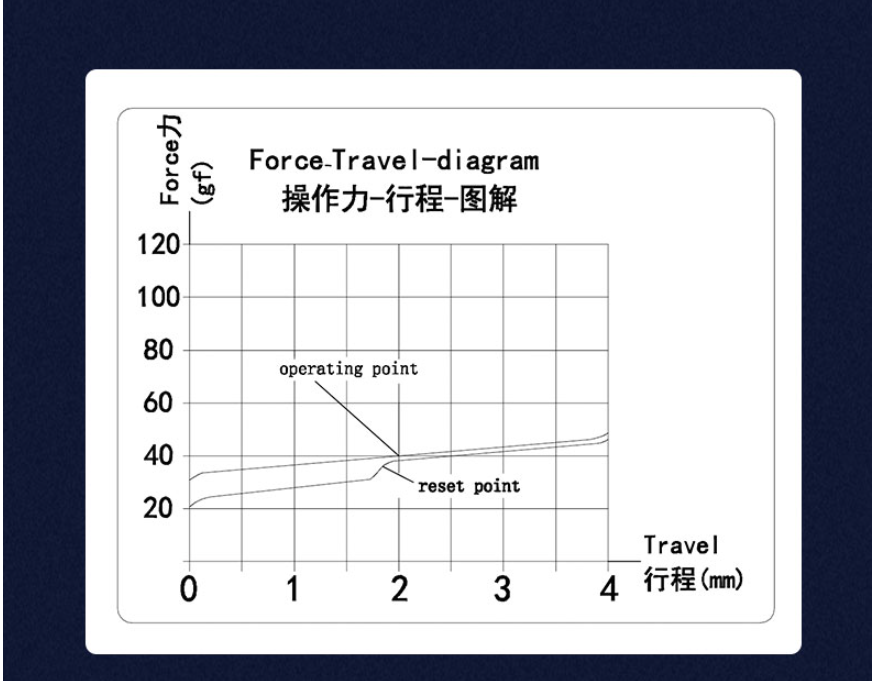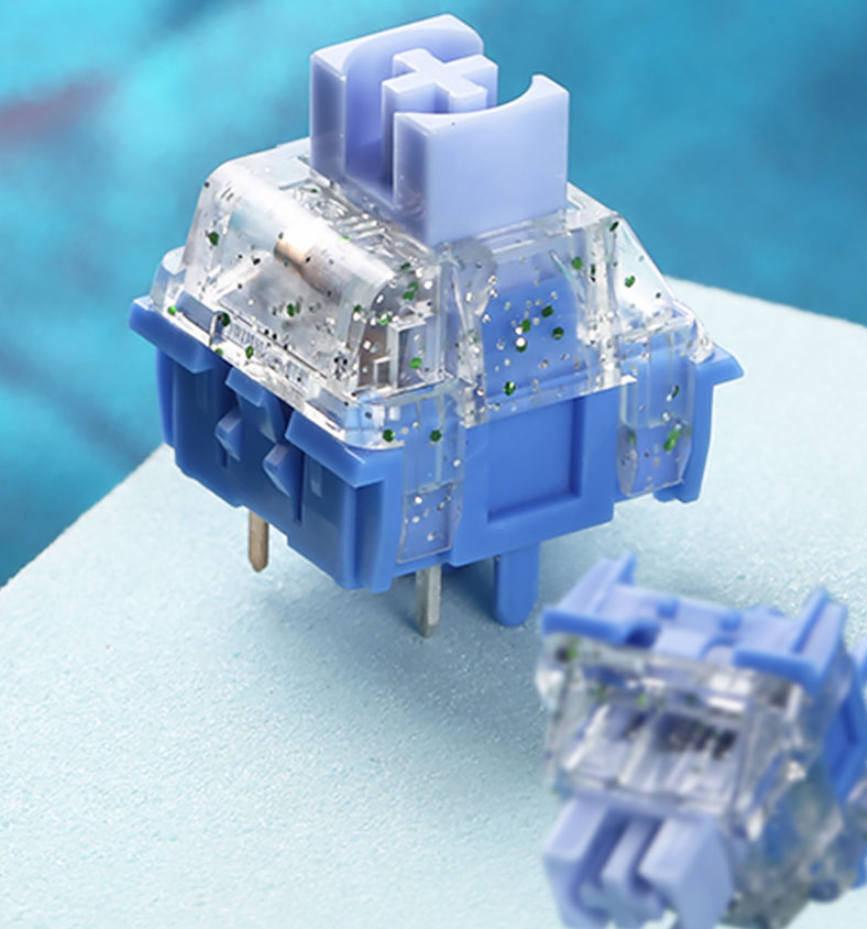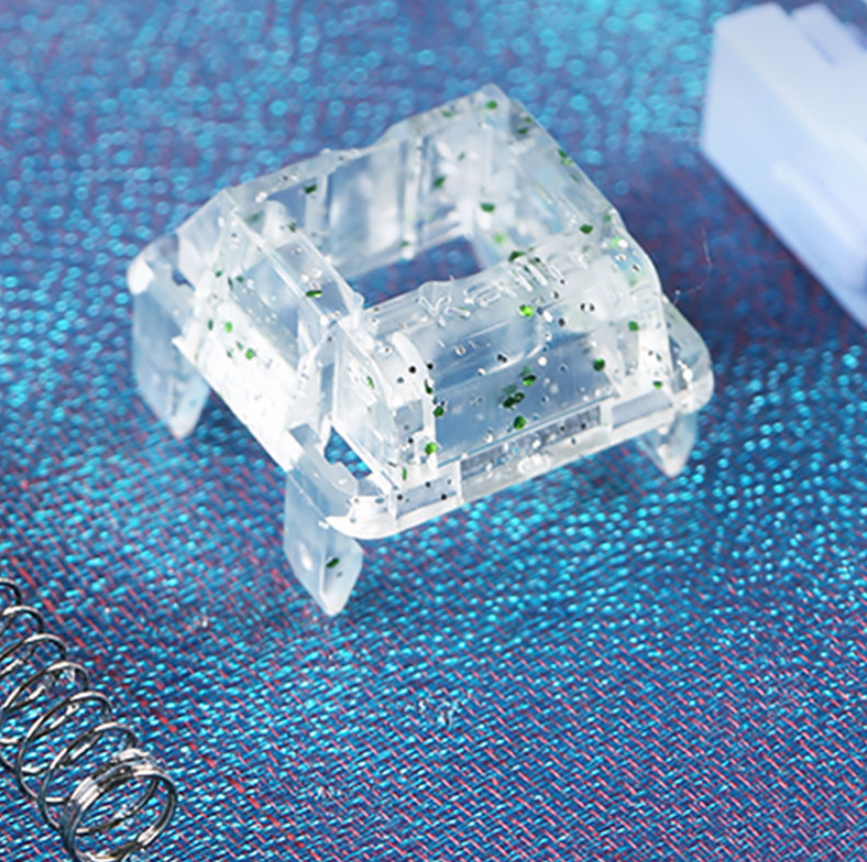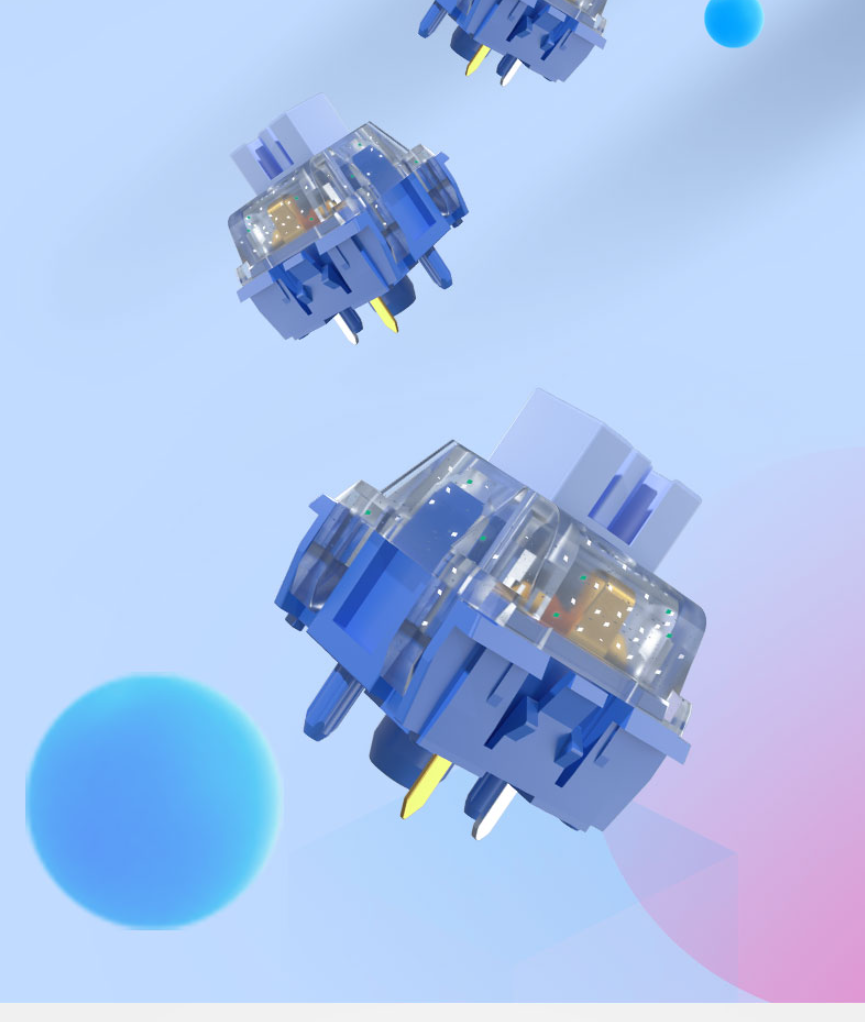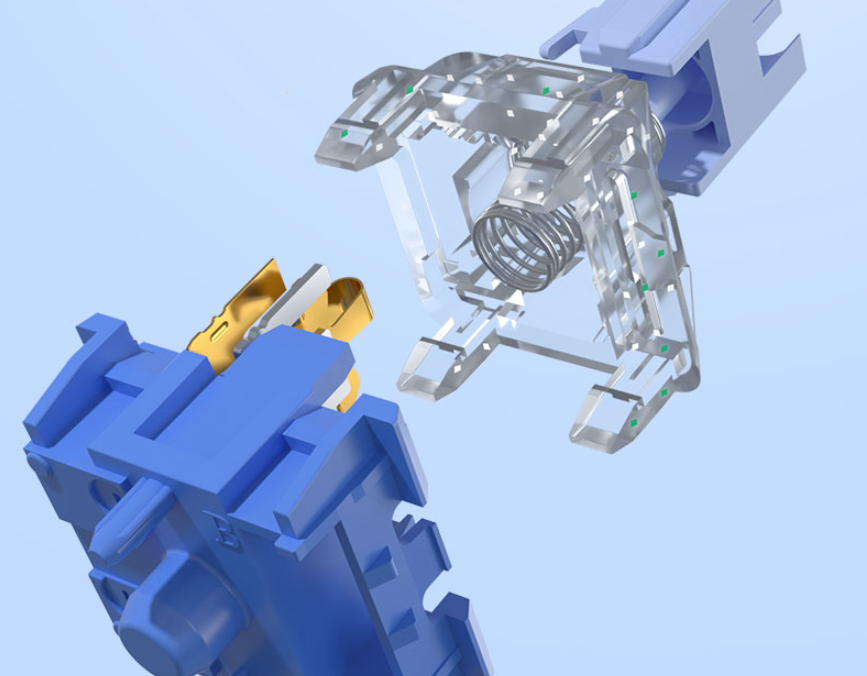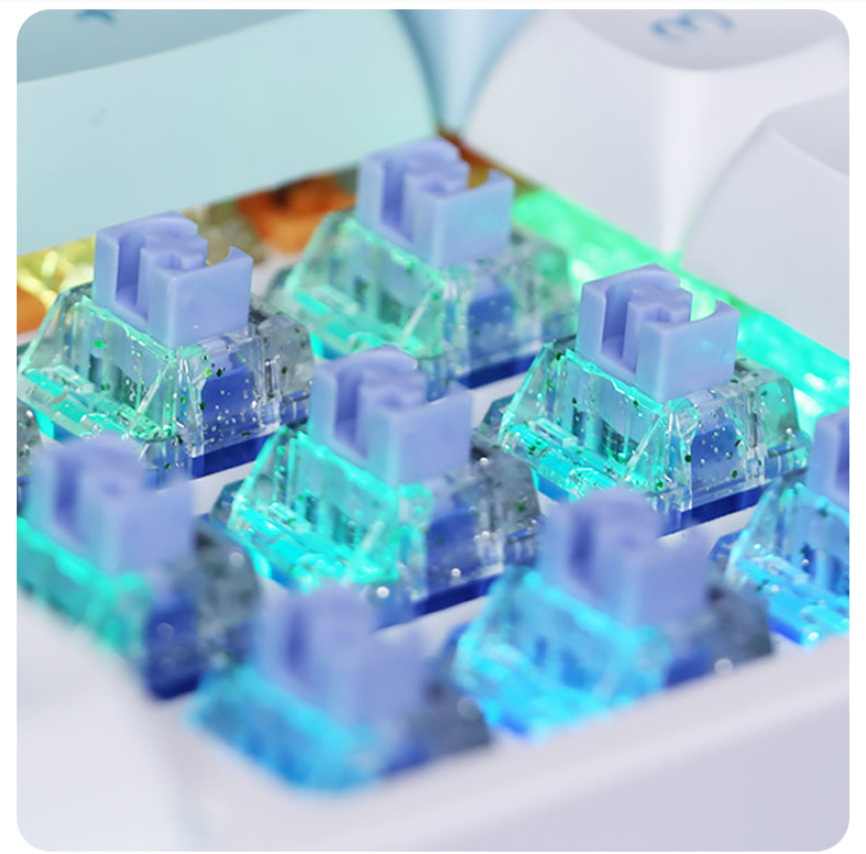 Share
View full details