Regular price
$169.99 USD
Regular price
Sale price
$169.99 USD
Unit price
per
Sale
Sold out
Features:
>Retro Tablet Look.
>Three-Mode Connectivity.
>Gasket Mounted Structure Design.
>Multi-Layered Sound-Shock Absorbing Design.
>Compact 98-Key Layout.
>Full-Key Hot-Swappable Sockets.
>Highly-Durable PBT Material Keycaps.
>Dual Knob Design(One for Volume Control+One for Mode-Switching).
>Visual Status Panel.
>Seamless Switching Between Multiple Devices.
>Customised OEM Profile Keycaps.
>Custom-Developed Lofree Full POM Switches.
>LED Monochrome Backlight.
>14 Different Lighting Effects.
>Compatible With Different Devices.
>Long-Lasting battery with 2000mAh High-Capacity Battery.
>Hidden Wireless Receiver Storage Compartment.
>Engraved Lofree Logo.
>Flip-Foot Bracket.
>Dimensions: 387x165x40.5mm.
>Weight: 1090grams.
Lofree Block98 is a retro-themed three-mode versatile keyboard with a 98-key layout. The keyboard adopts newly developed customized TTC small square switches with full POM material build. It features a gasket-mounted structure design with a multi-layered padded structure for comfortable typing feedback. With three-mode connectivity, users can connect the Block98 Keyboard with a variety of sources, and supports seamless switching between different connected devices. Lofree Block98 is a beautifully built keyboard that has a retro tablet form factor!!!
Elegant Retro Tablet Look:
Lofree is a brand known for its outstanding craftsmanship. Their products are well-built and have an elegant and eye-catchy look. The latest Block98 is no different, it brings back memories with its retro design theme. The color scheme has been carefully chosen for an elegant approach!!
Versatile Three-Mode Connectivity:
Lofree Block98 mechanical keyboard has versatile three-mode connection support. The keyboard supports wireless Bluetooth V5.0, Wireless 2.4GHz, and Wired USB Type-C. With Bluetooth connection, users can connect the keyboard to three devices and switch between them seamlessly.
Classy Visual Status Panel:
Lofree Block98 mechanical keyboard features a visual status panel placed nicely between the numeric and alphabet keys. This panel showcases different settings such as active connection mode, Win-lock, etc.
Compact 98-key Form Factor With Dual Shortcut Knobs:
Lofree has designed Block98 with a 98-key layout. It's ideal for every scenario be it official usage or gaming setup. The keyboard also has dual shortcut knobs, one of which is for adjusting volume and the other is for choosing the active connection mode.
Effortless Typing With Custom-Developed POM Material Switches:
Lofree has designed new small-square switches in collaboration with TTC. These are completely made up of POM material offering silky-smooth typing feedback. The switches come factory-lubed for smooth feedback!! The more you use them, the smoother they become!! Enthusiasts can also replace the switches as the keyboard features hot-swappable sockets.
Monochrome Backlight With 14 Different Lighting Effects:
Lofree Block98 mechanical keyboard features a monochrome backlight with over 14 lighting effects built into the system. Different lighting effects allow the users to have their own custom experience with the keyboard.
Large-Capacity Battery:
Lofree Block98 keyboard houses a large capacity 2000mAh battery that provides it with long-lasting durability. It has a rated battery life of up to 6 to 8 weeks depending upon usage. It features auto-sleep in 10 minutes of non-usage.
With TTC Block 5 pins Linear Switches
Operating Force: 43gf 
Pre Travel: 1.6mm  
Total Travel: 3.8mm
Bottom Force: 50gf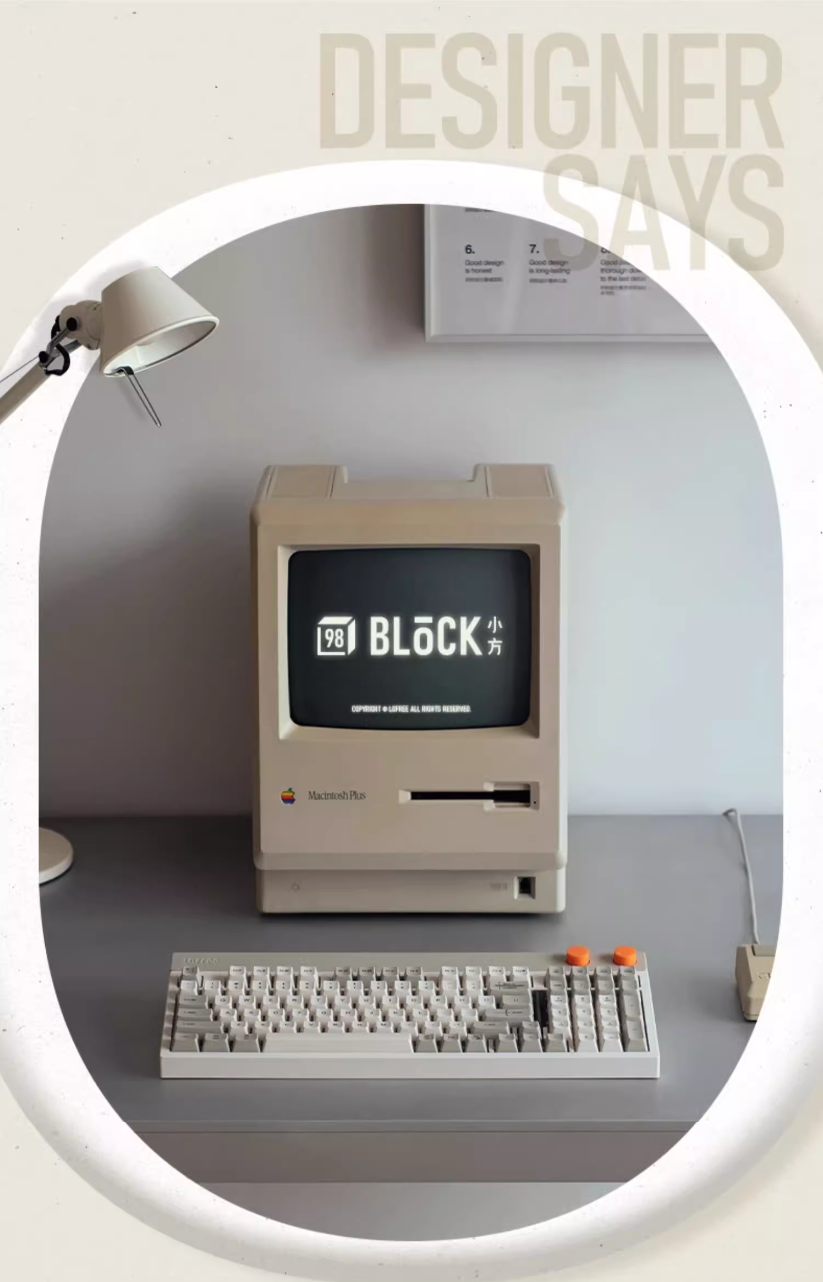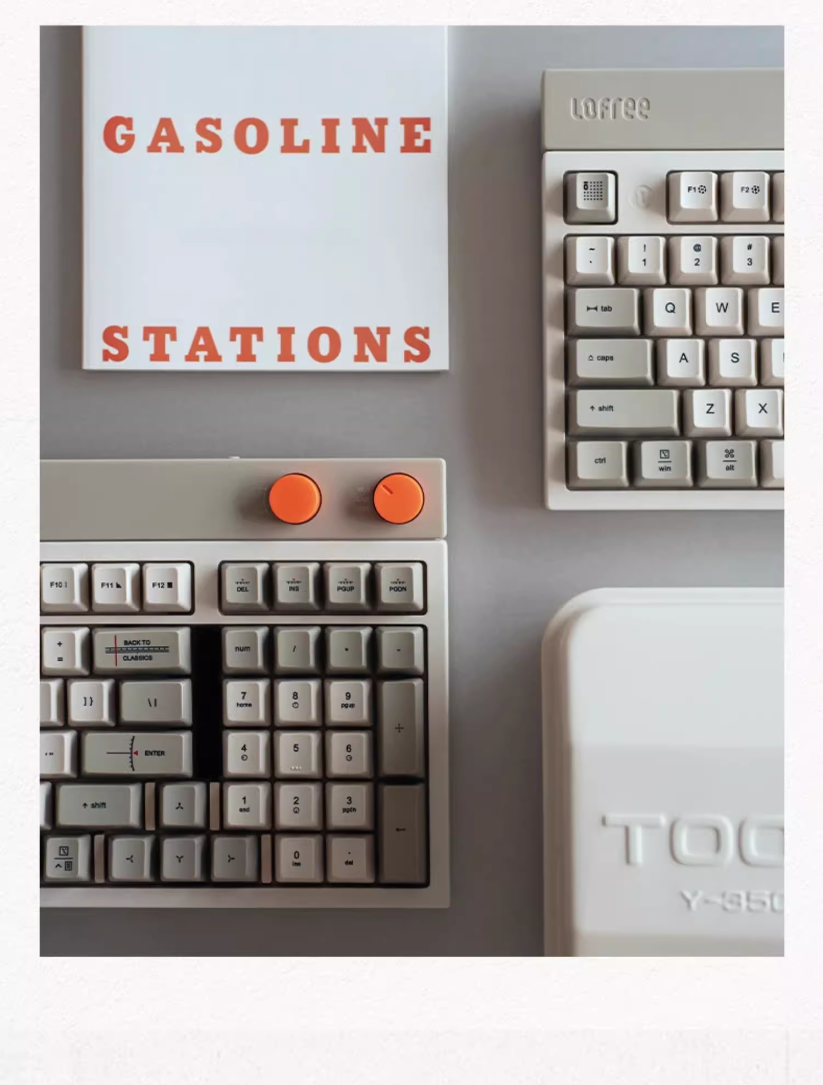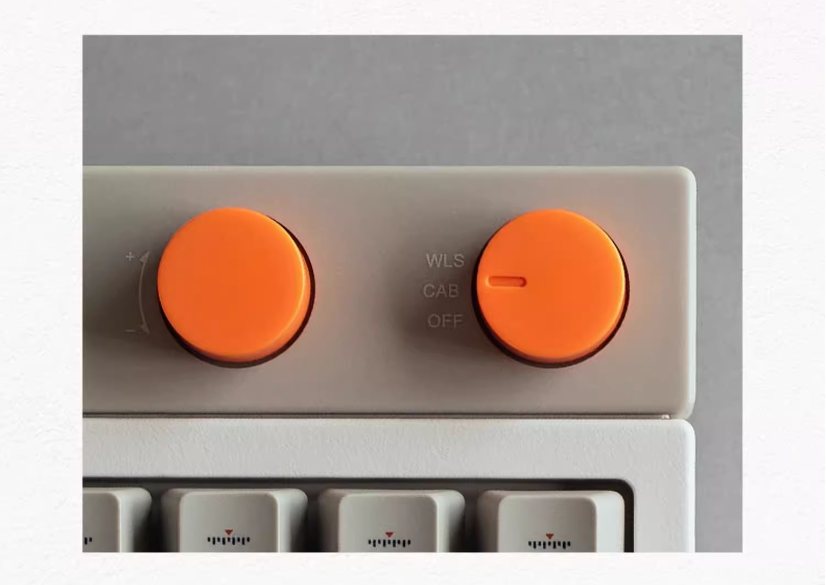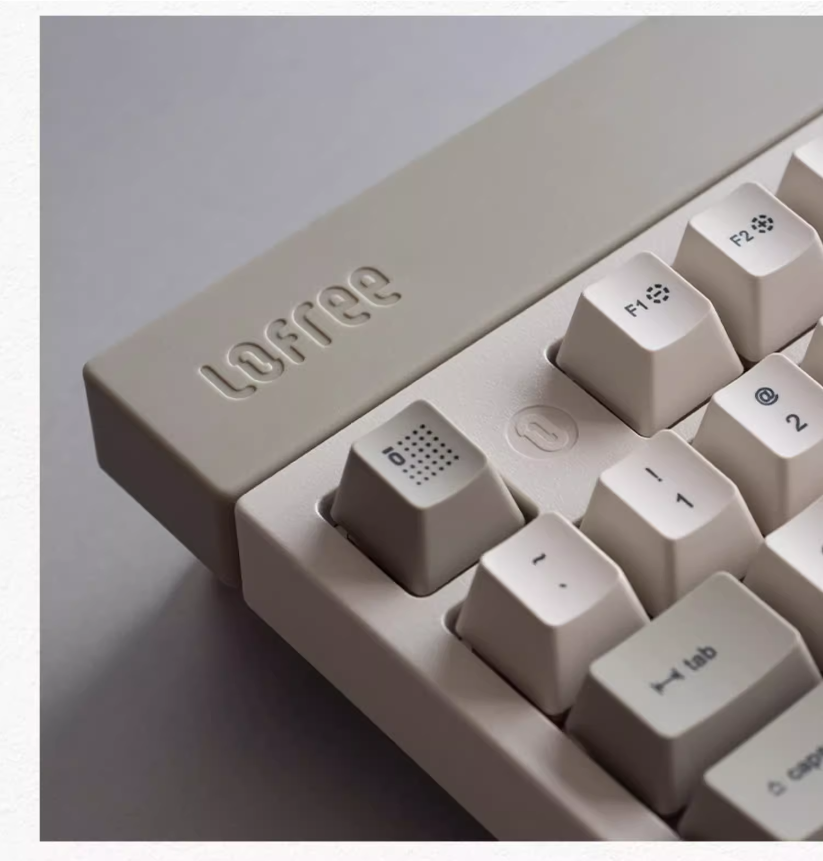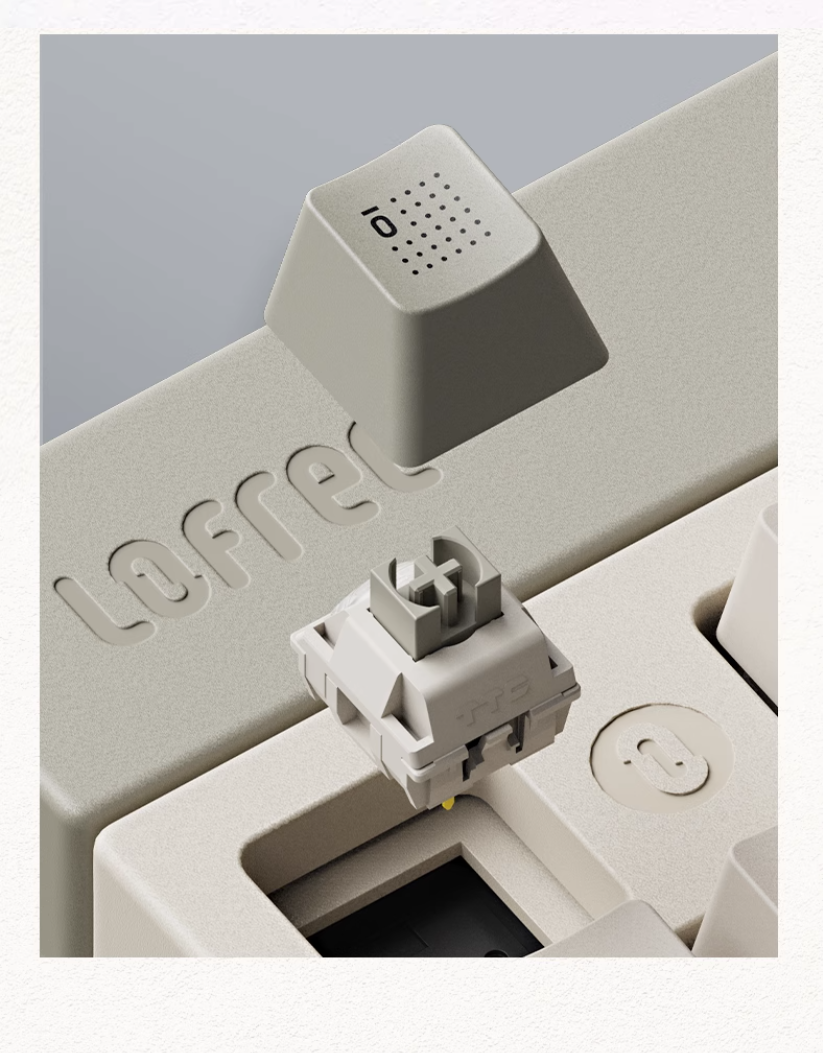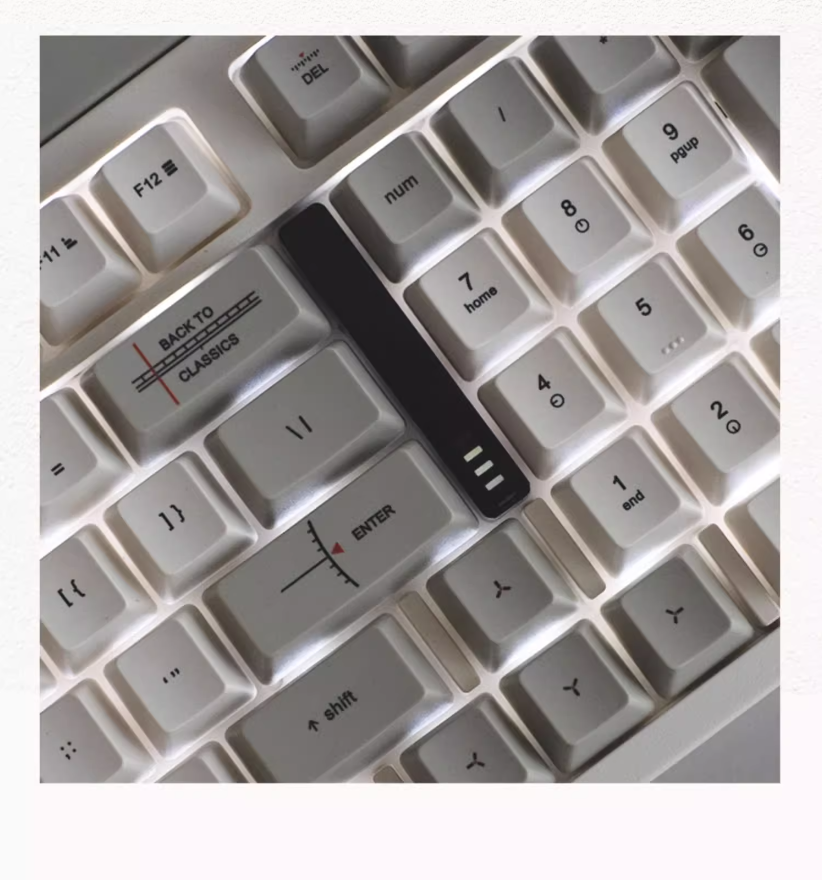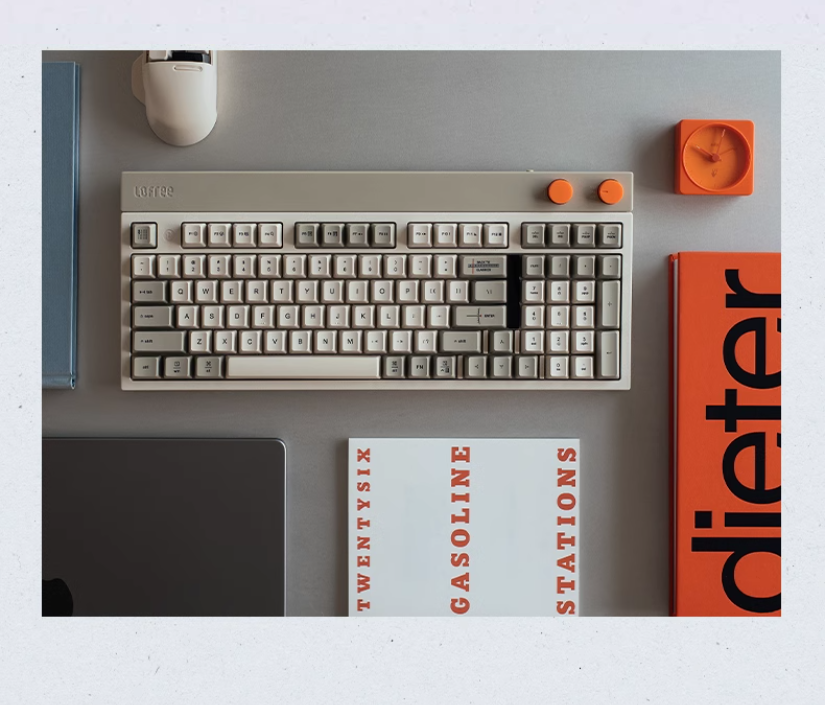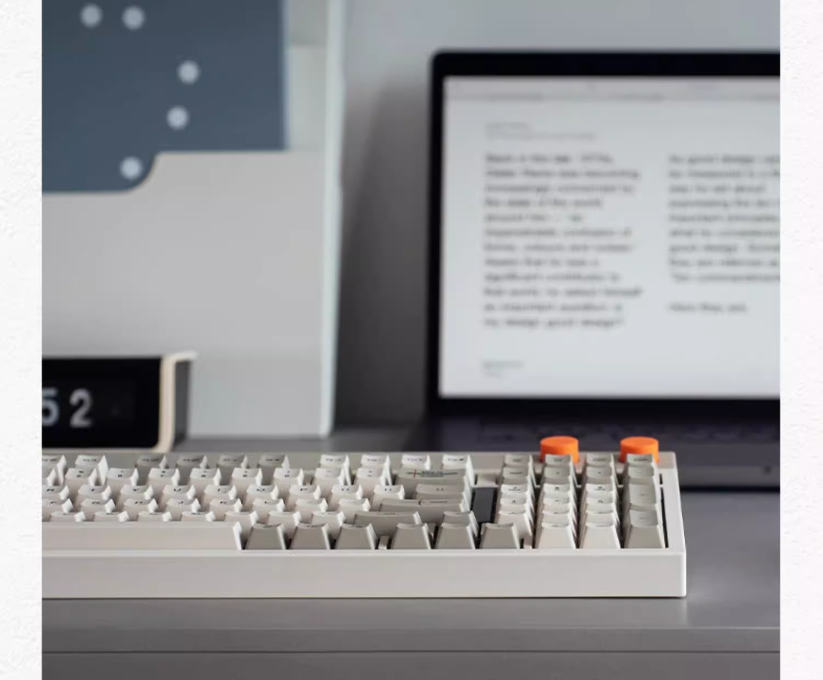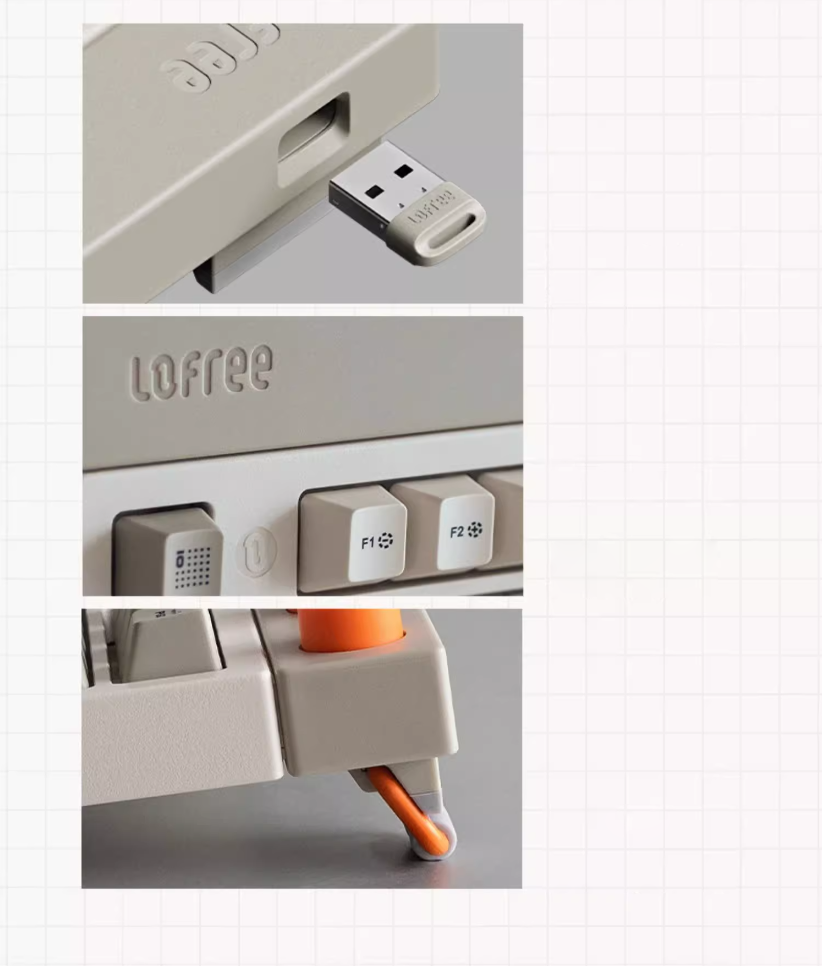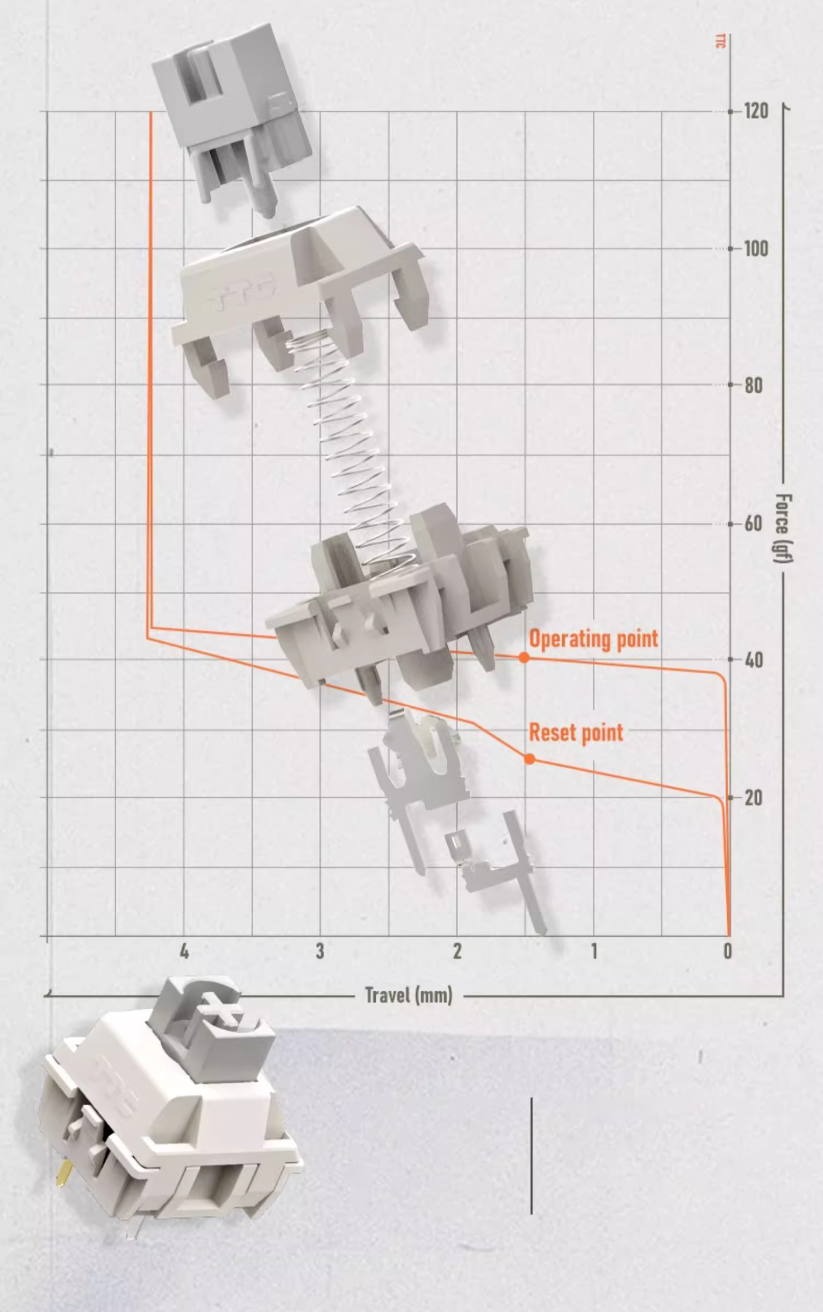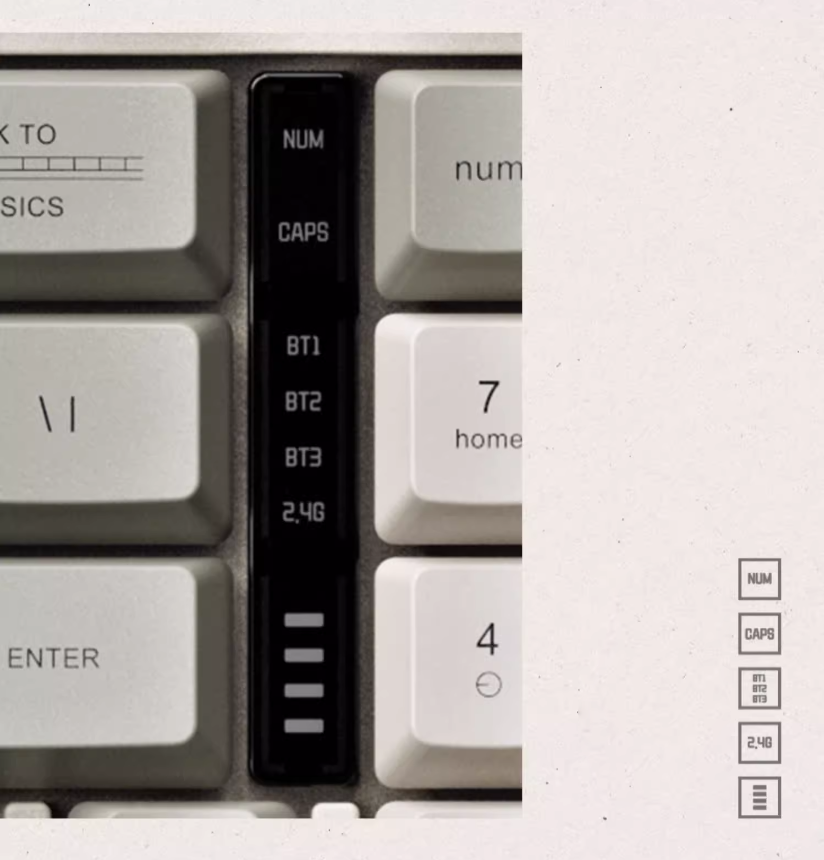 Share
View full details