Regular price
$259.99 USD
Regular price
Sale price
$259.99 USD
Unit price
per
Sale
Sold out
Features:-
>Exquisite Set of Keyboard, Mouse, Keyboard Pad, and Notebook.
>Designer Gift Packaging.
>Elegant Premium Design.
>Designed in Collaboration With Banana Design.
>96% Mechanical Keyboard.
>Three-Mode Connectivity.
>Durable PBT Keycaps.
>Specially Customized Tofu Mechanical Switches.
>Comfortable 9° Height Angle.
>Three-Mode Connection Mouse.
>Built-in OLED Display Screen(Mouse).
>Delicate Design Pattern.
>Comfortable Keyboard Pad With a Non-Slippery Rubber Base.
>Maximum DPI(Mouse): 3600.
>Dimensions: 367x129x54.5mm(Keyboard), 108x68.5x42.5mm(Mouse), 900x400x3mm(Keyboard Pad).
Presenting the all-new Lofree Land of Mystery keyboard combo, a premium set of keyboard, mouse, keyboard pad, and a notebook with exquisite designer pattern and a designer gift box. The Land of Mystery design is carefully designed in collaboration with Banana Design, it not only looks unique but also has a charming look to each and every single component in the combo!! It's the perfect gift you can buy for your loved ones!!
Exclusive Designer Pattern:-
Lofree is a brand that is known for its exclusive designer approach when it comes to keyboards and other related components. Their designs always speak volumes, and this time the unique Land of Mystery design pattern is a charm of its own. It features a mysterious realm inspired by the French Retro style incorporating snake-leopard elements forming a pattern that creates a pure and immersive display!! Each and every single component in the combo has an identical design pattern.
Exclusive 96% Mechanical Keyboard:-
The core component of the combo is a 96% high-performance mechanical keyboard with 100-key arrangement. This keyboard adopts three-mode connectivity along with a delicate designer look. We have specially customised Tofu mechanical switches for exceptional typing feedback and a solid input experience.
Durable PBT Keycaps:-
Lofree has designed the keycaps on the Land of Mystery keyboard with durable PBT material keycaps. The design won't fade away easily, and the PBT material gives the keycaps a rich matte finish which is exciting to type on.
Exquisite Designer Mouse:-
The combo also includes a high-quality wireless mouse. This mouse has a delicate design matching the Land of Mystery theme giving the combo an amazing feat. We also have an exclusive OLED display screen that shows the active dpi value.
Versatile Three-Mode Connection:-
Both the Keyboard and mouse in the Lofree Land of Mystery combo have versatile three-mode connectivity. Users can connect the keyboard and mouse using a wireless 2.4GHz receiver, wireless Bluetooth, and Wired USB connection modes. The Wireless Bluetooth mode allows the keyboard to be connected to three devices with easy switching between them.
Exclusive Desktop Mat & NoteBook:-
The Lofree Land of Mystery combo is the perfect gift, it not only has a keyboard and mouse but also includes a premium-quality keyboard desktop mat along with a notebook. Both these products also have the delicate design theme of the combo.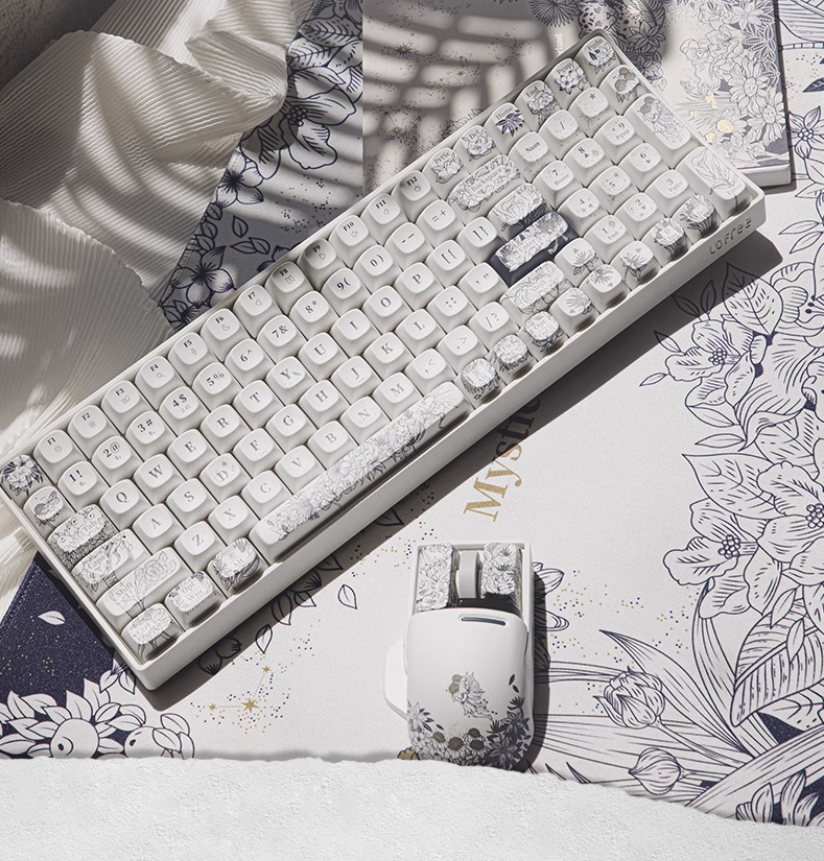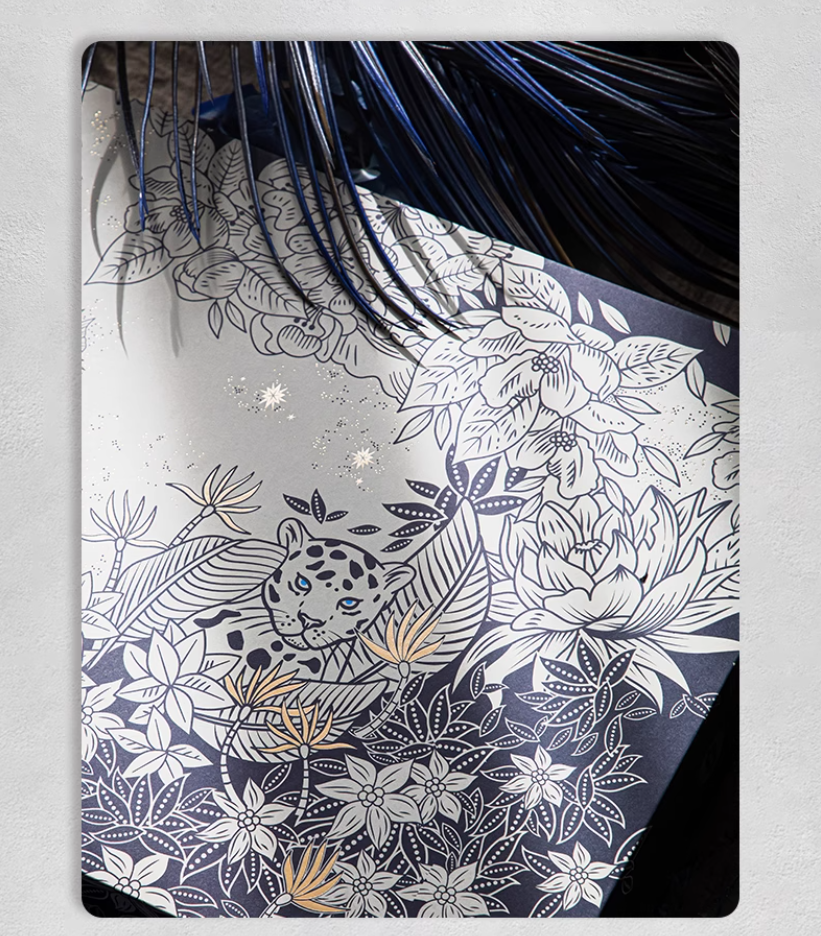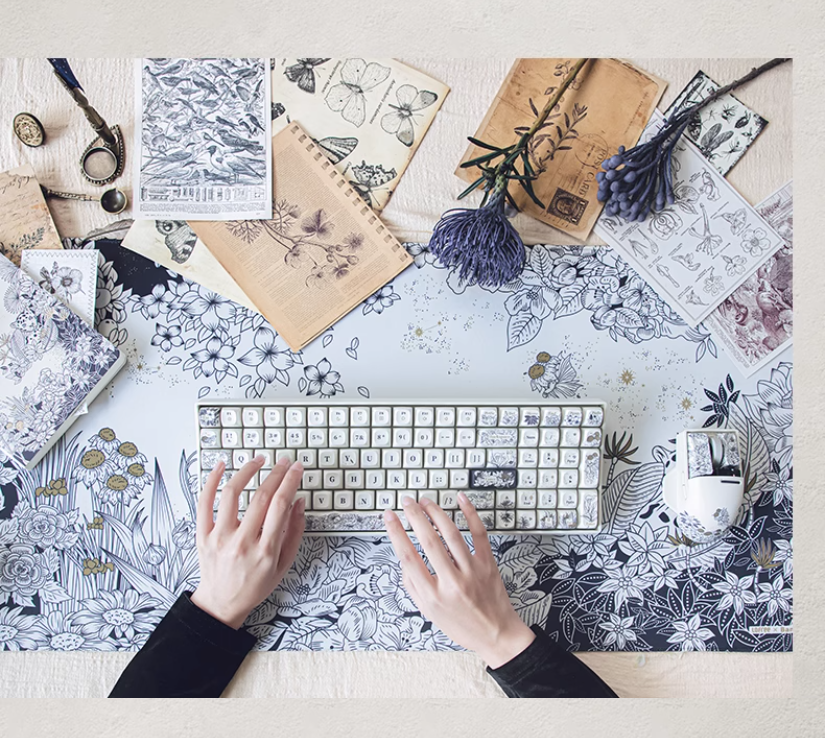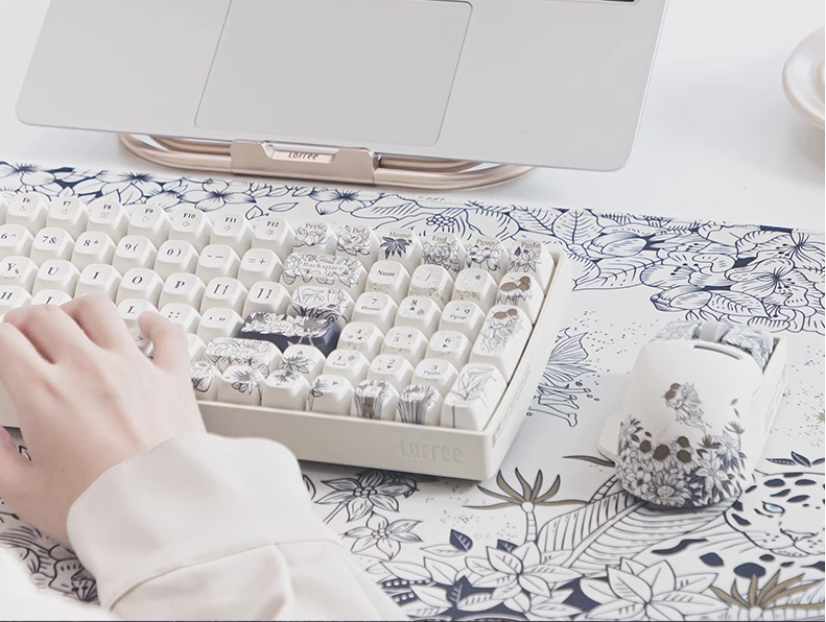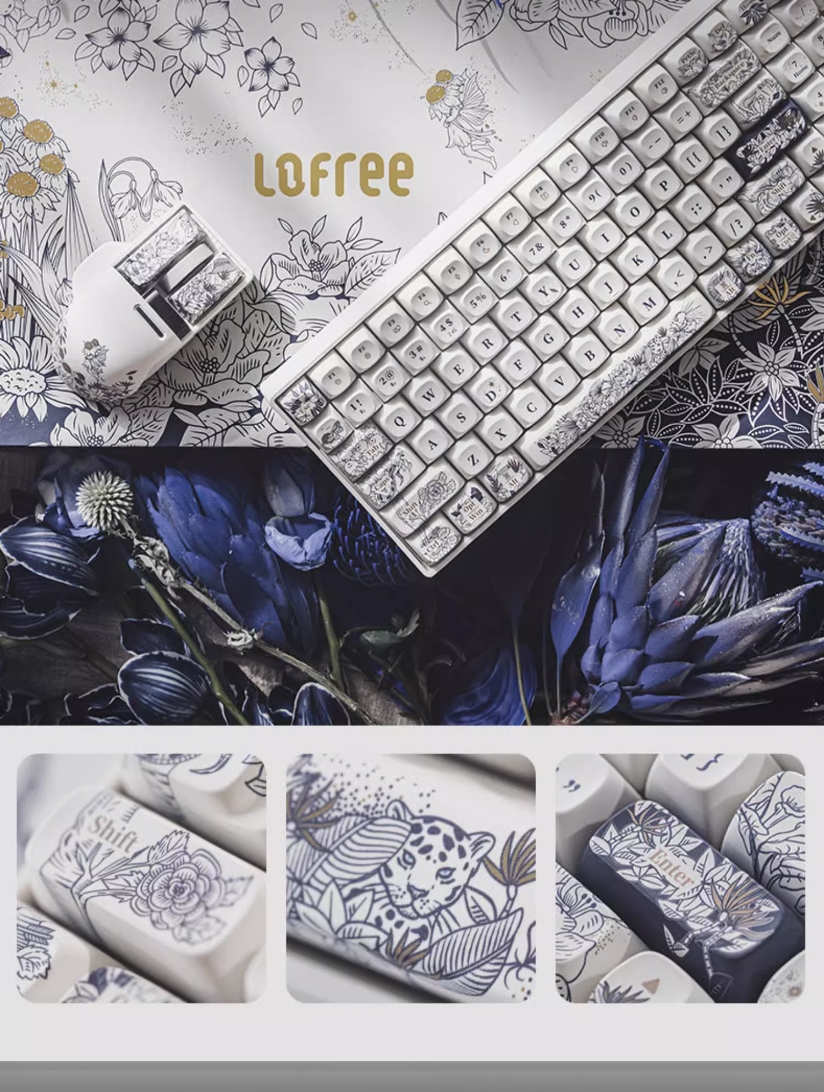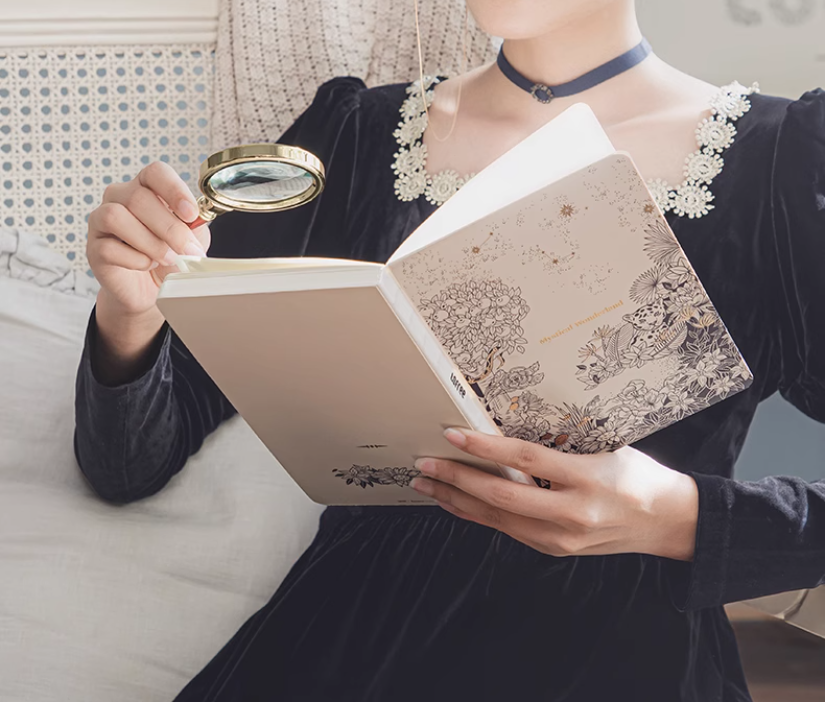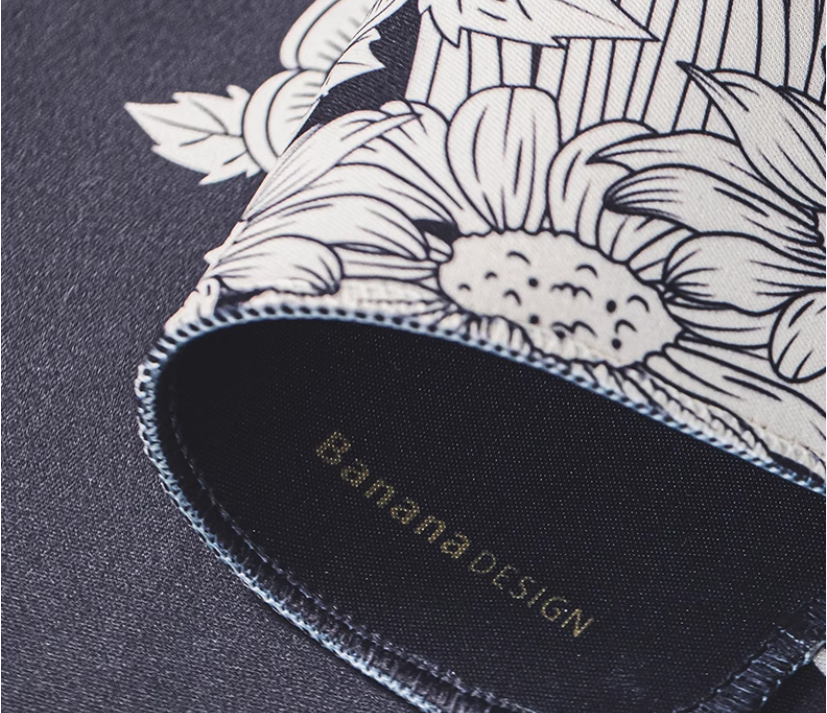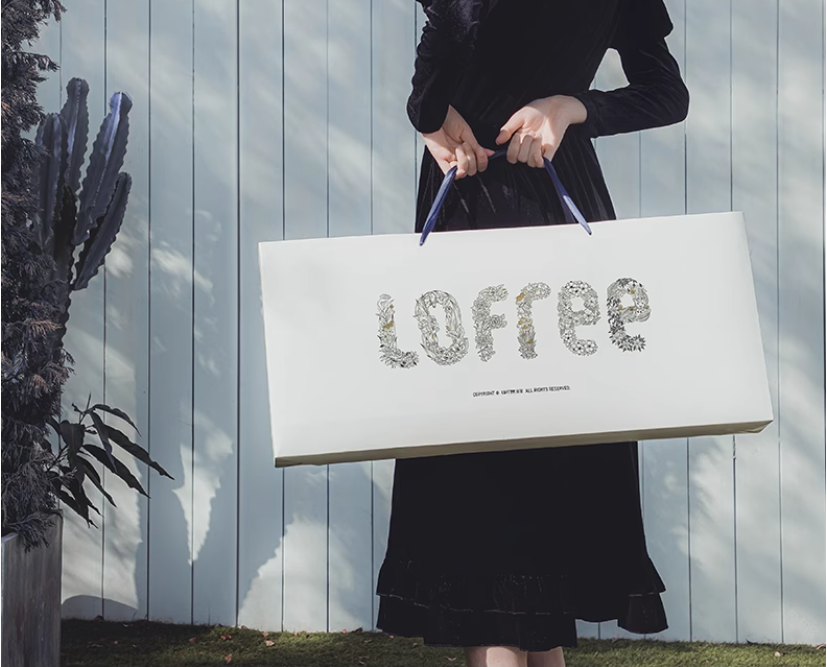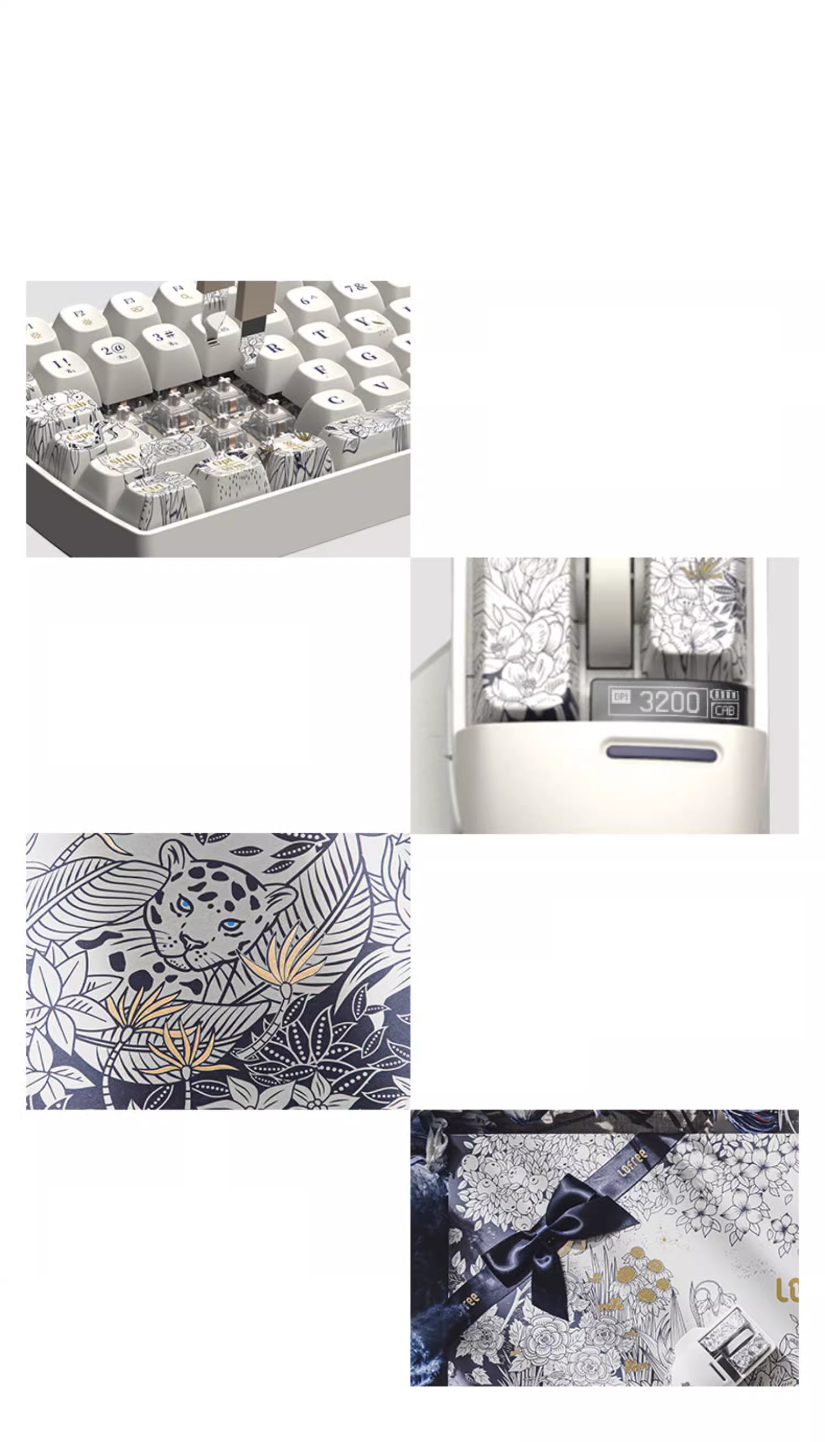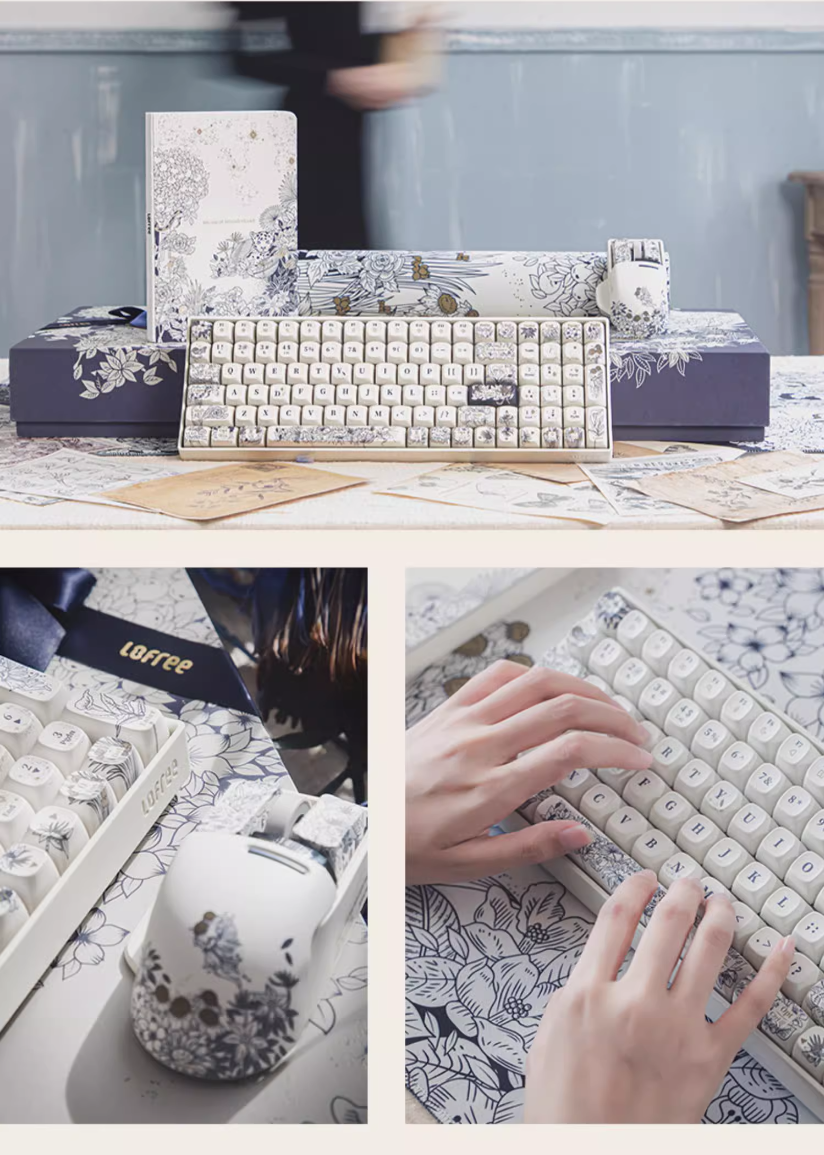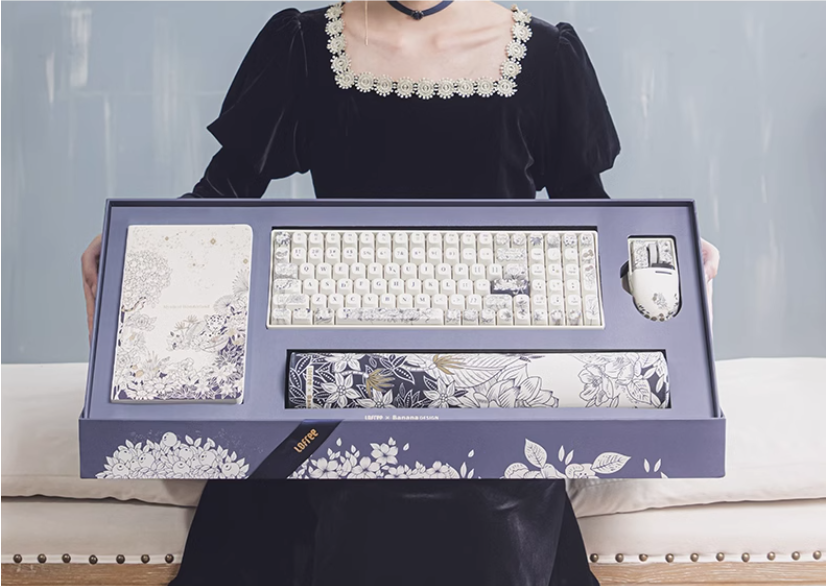 Share
View full details