Regular price
Sale price
$36.99 USD
Unit price
per
Sale
Sold out
Features:

>Flagship PAW3395 Gaming Sensor.
>Adjustable DPI Up to 26000DPI.
>Six-Level Adjustable DPI on the go.
>High-quality Kailh GM8.0 Black Mamba Switches.
>74g Lightweight Design.
>Fast Response Time.
>Comfortable Ergonomic Design.
>Full-Motion Trigger.
>Silky and Durable PTFE Feet.
>Three-Zone 16.8 million color RGB Lighting.
>Full Featured Intelligent Custom Driver.
>80 Million click Lifespan.
>600mAh Big Battery For Long-Lasting Battery.
>Side-Split Key.
>Dual-Mode Connectivity(Wireless 2.4GHz/Wired Type-C).
>Three-Mode Connectivity(4K Edition).
>Dimensions: 125*62*38mm.
>Weight: Up to 74 grams.
Presenting the all-new MACHENIKE M7 Pro competitive gaming mouse with flagship PAW3395 Optical Sensor. The mouse has an adjustable DPI of up to 26000DPI allowing the user full control over their experience with the mouse. It has a six-level adjustable DPI on the go. It has a lightweight design weighing in at just 74 grams. The mouse has dual-mode connectivity supporting high-speed wireless 2.4GHz and Wired USB Type-C connectivity. It adopts high-quality Kailh Black Mamba GM8.0 switches implemented in zero-gap design providing a full-motion trigger. MACHENIKE M7 Pro series gaming mouse greatly enhances your experience with its precise tracking and faster response time!!
Two Different Versions:
MACHENIKE M7 Pro series has two products, the M7 Pro Ultimate, and the M7 Pro 4K. The M7 Pro Ultimate has a fast 1000Hz response time with dual-mode connectivity(2.4GHz/Type-C wired) while the M7 Pro 4K edition supports a fast 4000Hz return rate and has three-mode connectivity(2.4GHz/Bluetooth/Type-C).
Flagship PAW3395 Gaming Sensor:
MACHENIKE M7 Pro series of gaming mice are equipped with a flagship PAW3395 gaming sensor. It has a fast tracking speed of up to 26000DPI with a fast 650IPS tracking speed and 50g acceleration. The DPI settings can be precisely adjusted using driver software. For easy on-the-go adjustment, users can set 6 different levels of DPI and can easily cycle through them.
Zero-Gap Design, Full-Motion Trigger:
The gaming and normal usage experience on the MACHENIKE M7 Pro is absolutely amazing. The mouse adopts a zero-gap design with literally zero gap between the left-right buttons and the micro-motion switches underneath them. This has a full-motion trigger giving the users a super satisfying clicking experience.
High-Quality Kailh Micro-Motion Black Mamba Switches:
MACHENIKE M7 Pro series mouse comes equipped with Kailh Black Mamba GM8.0 switches. They not only have smooth motion but also give the users a satisfying clicking experience with a silky rebound. The Kailh GM8.0 switches have long-rated durability of up to 80 million clicks.
Comfortable Grip With Perfect Ergonomics:
MACHENIKE M7 Pro series of gaming mice provide a comfortable user experience with its ergonomic shape and design. The mouse offers a comfortable grip with the entire moss easily accessible to the user all the time.
Three-zone RGB Lighting:
MACHENIKE M7 Pro gaming mouse features three-zone RGB lighting with full-color 16.8 million colors RGB. It has multiple RGB effects that can be easily adjusted using the driver software giving full control into the hands of the users.
Long-Lasting Battery Life:
With a 600mAh battery, the MACHENIKE M7 Pro gaming mouse has a long battery life of up to 21 days with the RGB lights turned off and up to 10 days with the RGB elements turned on. The M7 Pro 4K edition comes with a 300mAh Battery.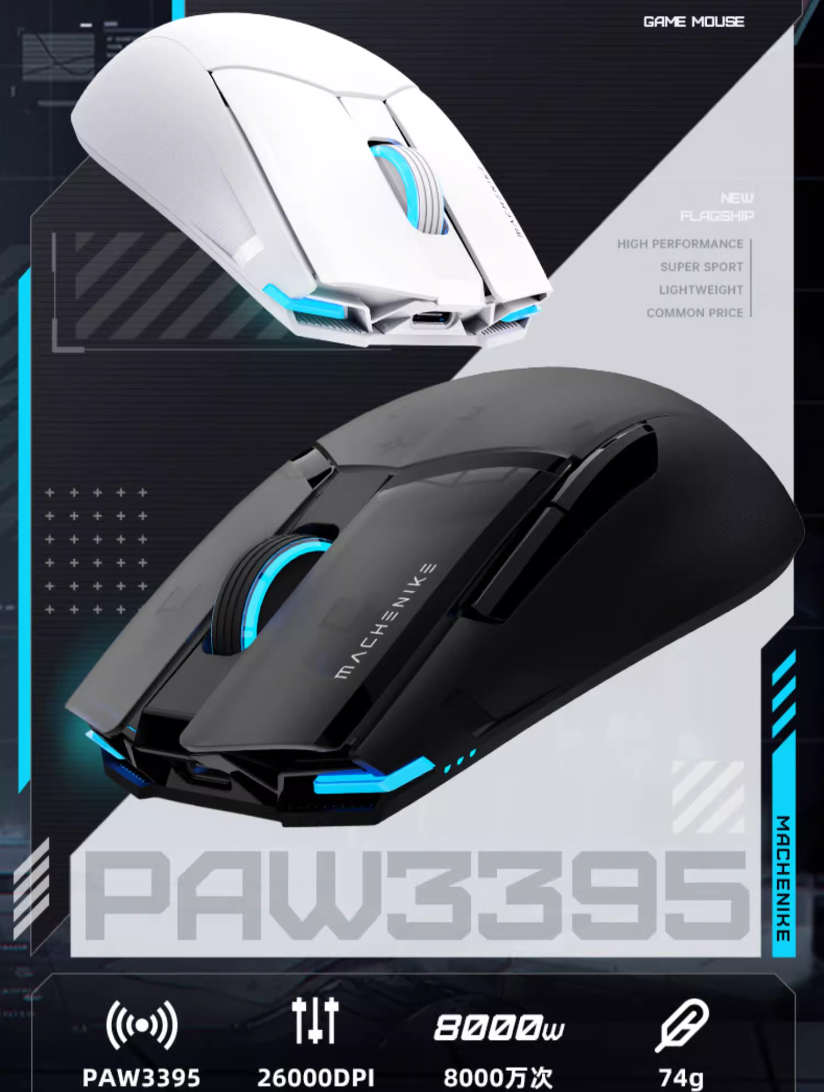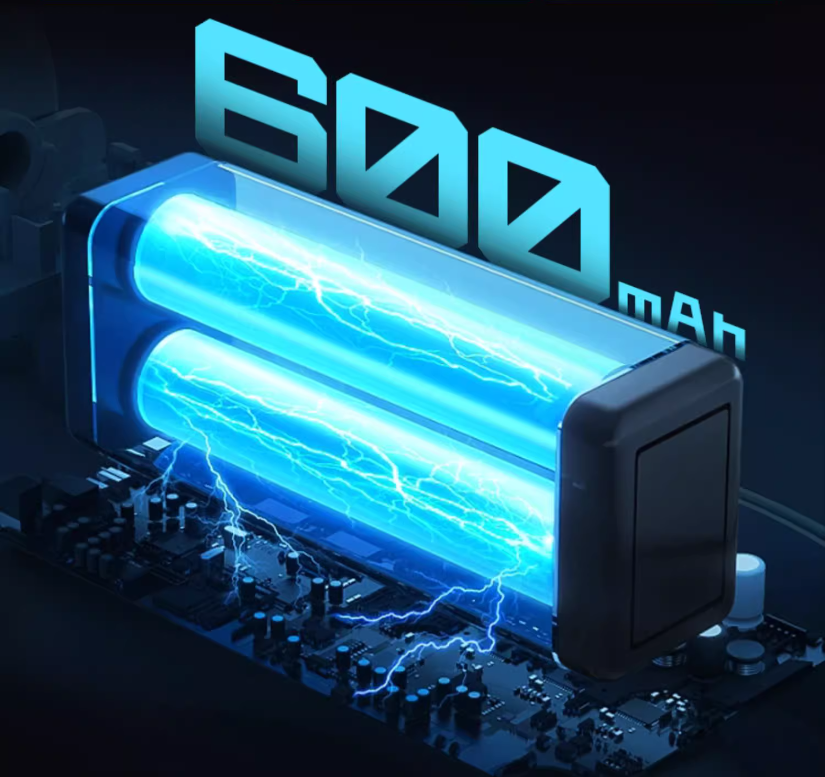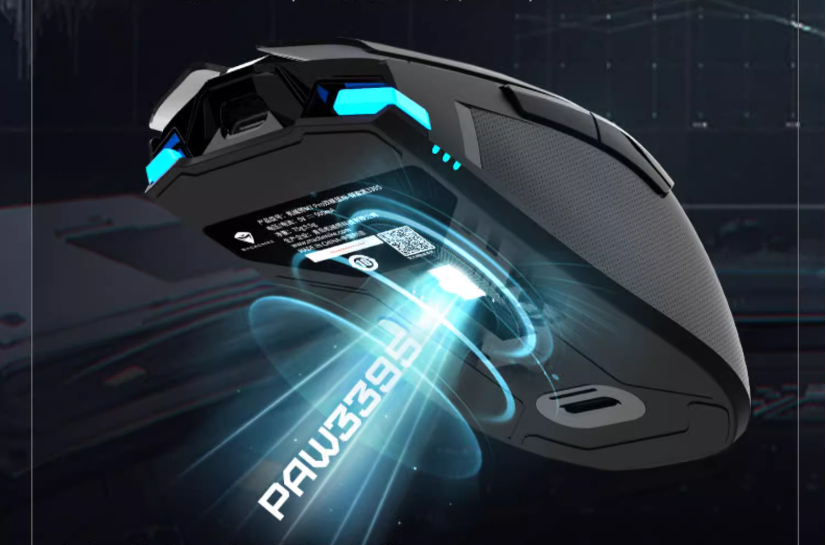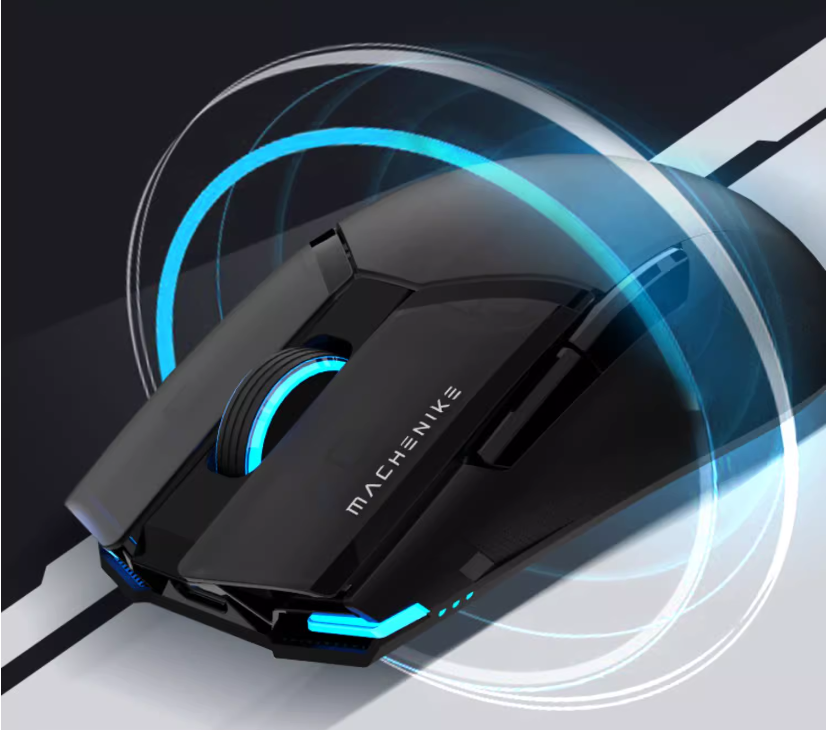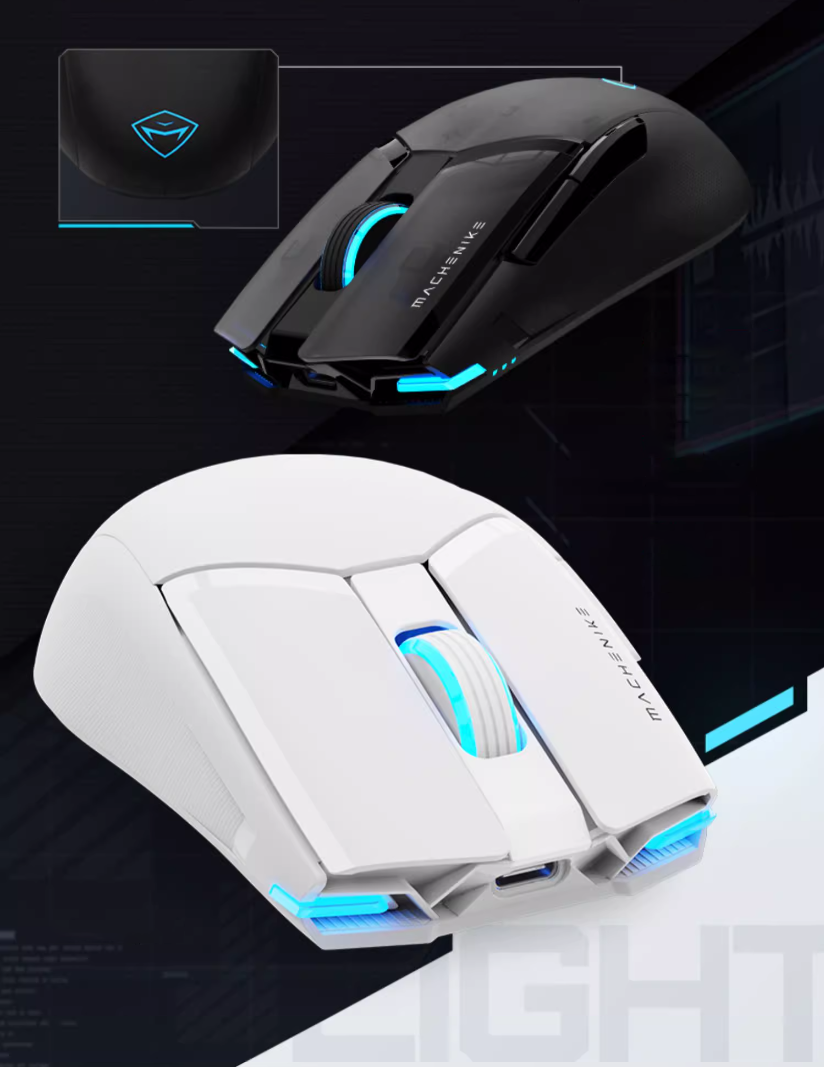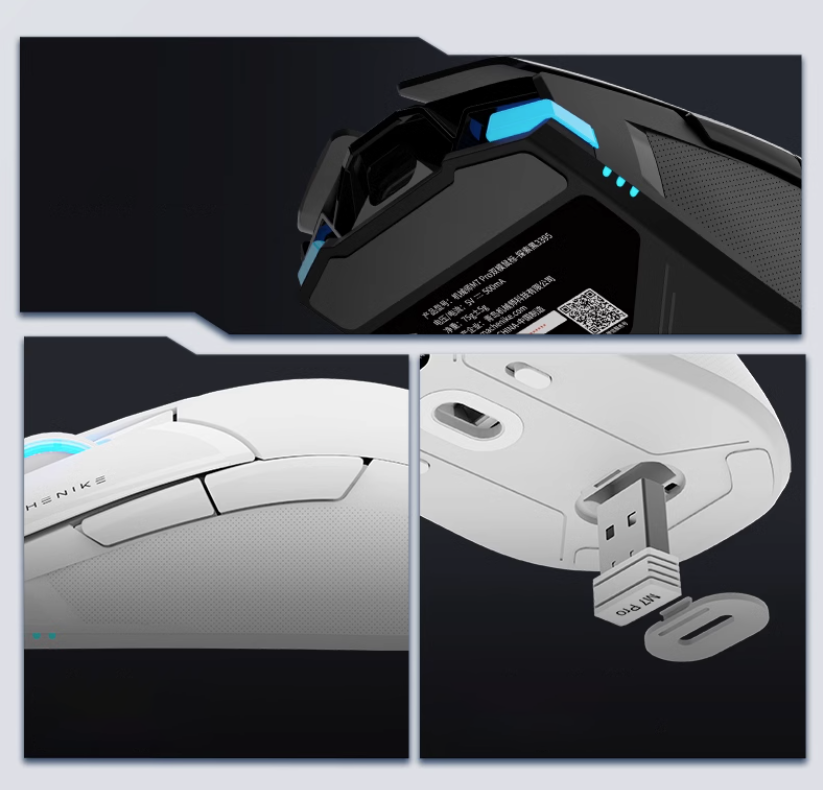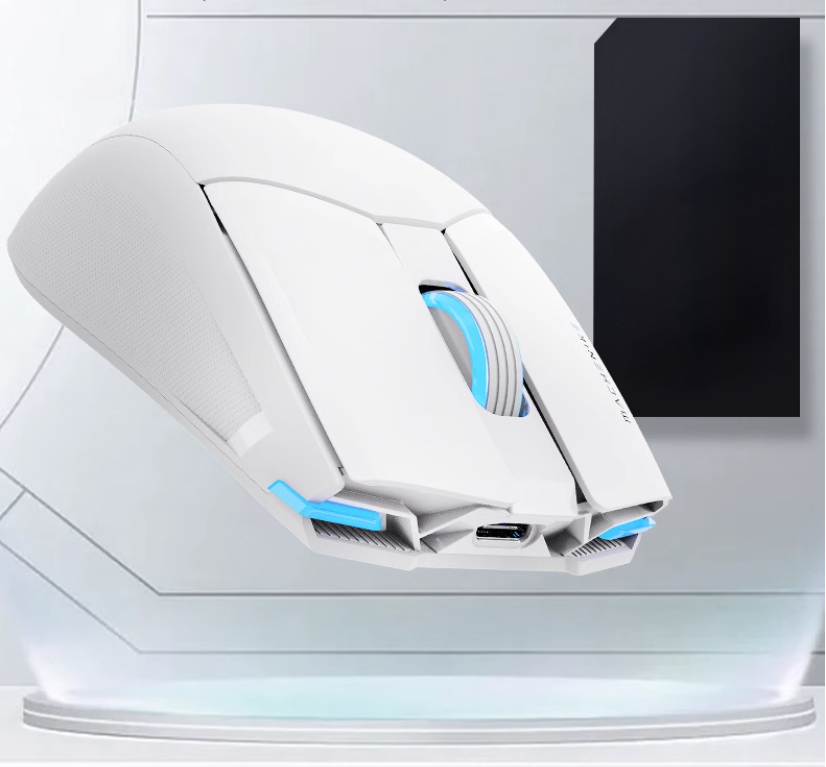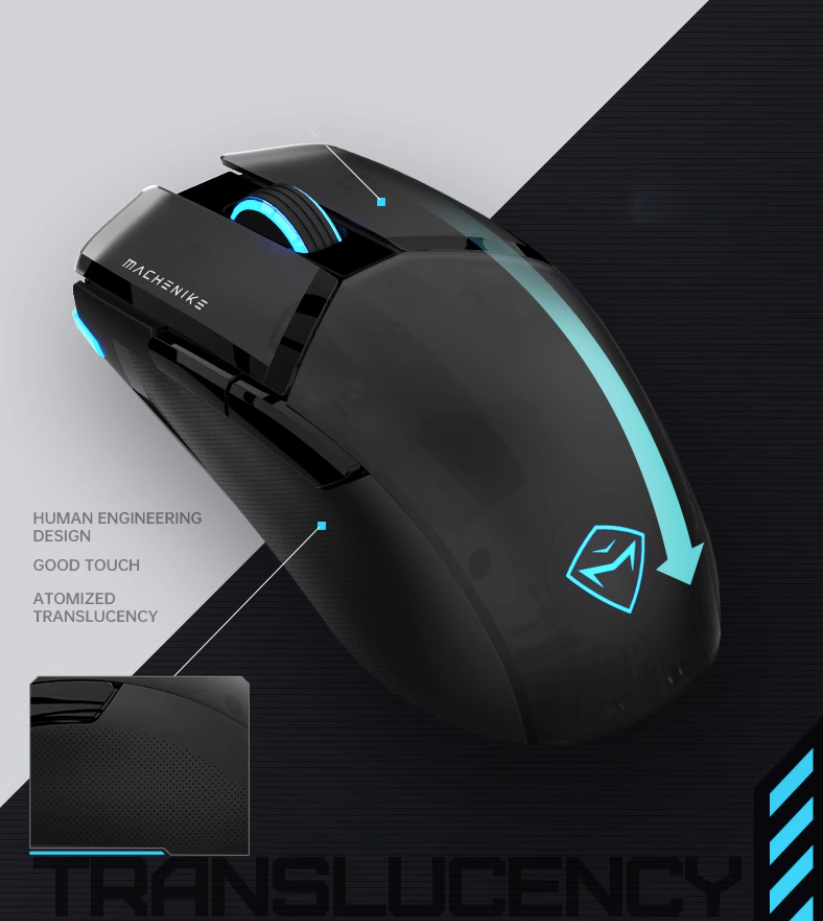 Share
View full details