Regular price
Sale price
$89.99 USD
Unit price
per
Sale
Sold out
Features:-
>Lively Game Start Theme Design.
>Complete Set of 108 Keycaps+44 supplementary keycaps.
>Dye-sublimed PBT material.
>Bear Paw Touch 2.0 Ergonomic design.
>Deep MAC adaptation.
>White, Blue, Red, Yellow color combination.
>Clear and Vivid color.
PANDAER has brought us an amazing new set of aftermarket high-quality keycaps with a Game theme design. The Game Start Keycaps is a set of 108 keys with 44 supplementary keycaps for easy adaptability to different form factors. The set can be used on any form factor from 40-60% to full-sized 100% layouts and also supports MAC keyboards. With the Dye-Sublimed printing process, each and every single keycap has clear legends/art and is vivid in colors!!
Surreal Game Theme Design:-
Game Start themed keycaps bring a unique and vivid color design theme to your keyboards. Each and every single key has been designed with game-related elements like Pac-man on the Backspace, Player 1/Player 2 on enter key, and many more.
Bear Paw Touch 2.0:-
Tap with enjoyment and comfort with the all-new Game Start Keycaps from Pandaer. The set has got a comfortable arc shape with its Bear Paw Touch 2.0 design profile. They have an optimized keycap radian, promising a super comfortable typing experience!!
Easy Adaptability To Different Form Factors:-
PANDAER Game Start keycaps come in a set of 108 keycaps and 44 supplementary keycaps. The set supports different form factors from a 40% ultra-compact layout to a full-sized 100% layout. The supplementary keycaps include keys for Mac keyboards too.
Clear & Vivid Dye-Sublimed Printing:-
PANDAER Game Start keycaps are created using a high-quality dye-sublimed printing process. The keycaps have got a vivid Color profile with crisp legends printed on them. Bring a lively colorful theme to your keyboard and create a new experience with them!!
Highly-Durable With PBT Material:-
Game Start keycaps are made up of high-quality PBT material. The keycaps are highly-durable, they are oil and wear-resistant. Use them for long hours and the legends won't fade away!!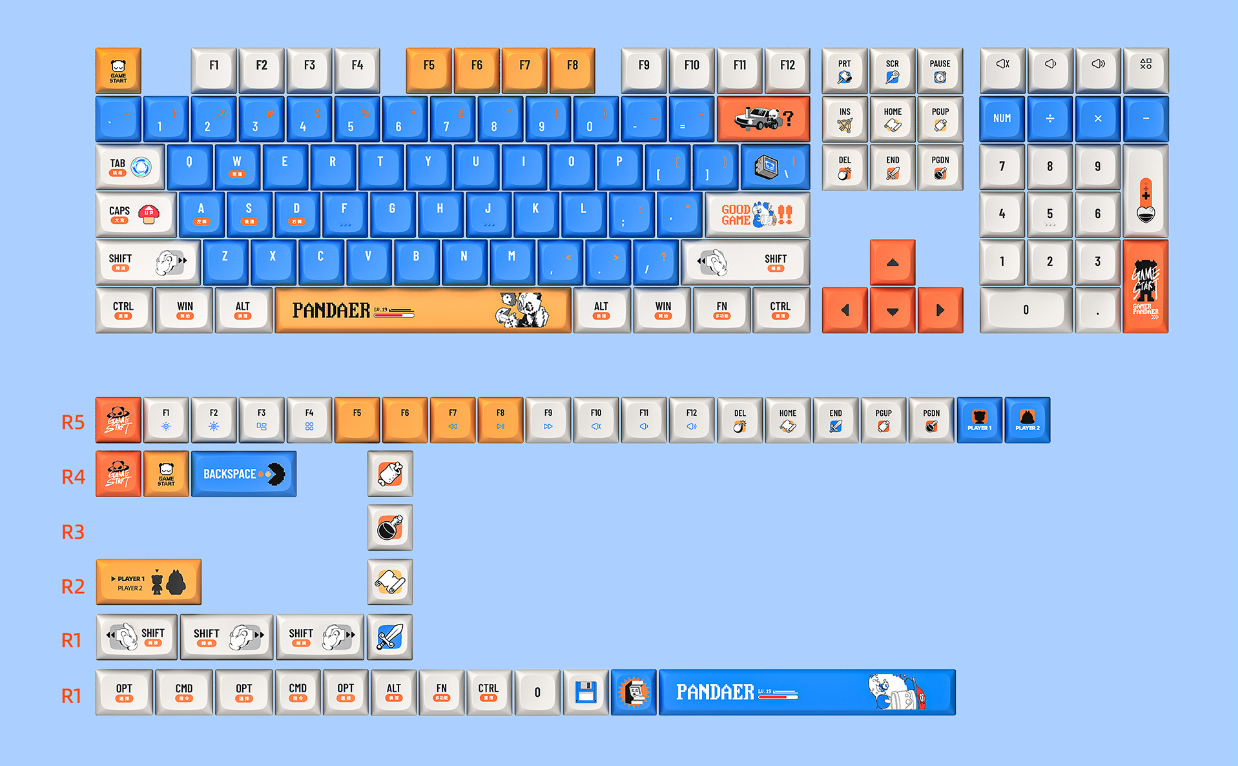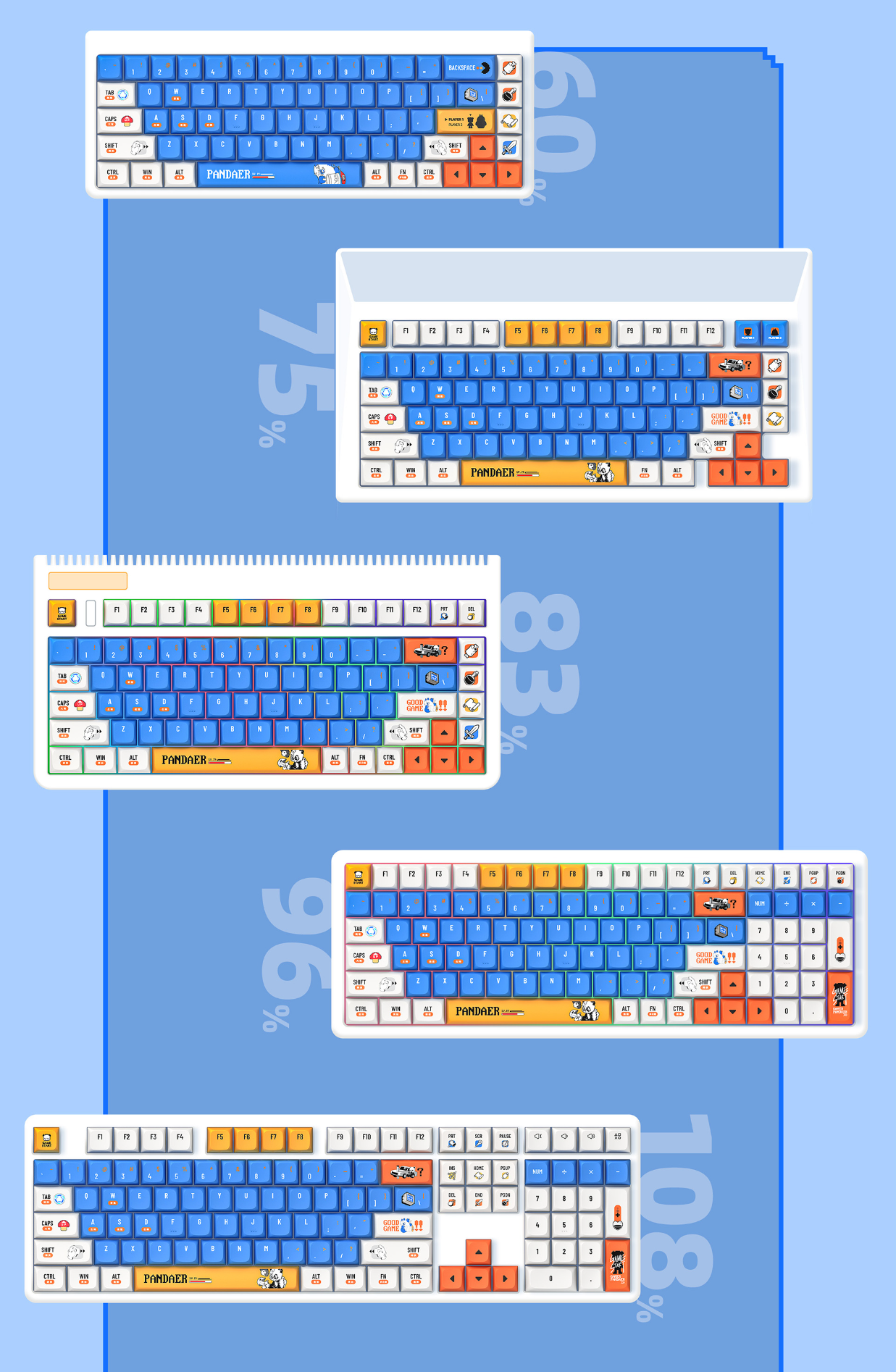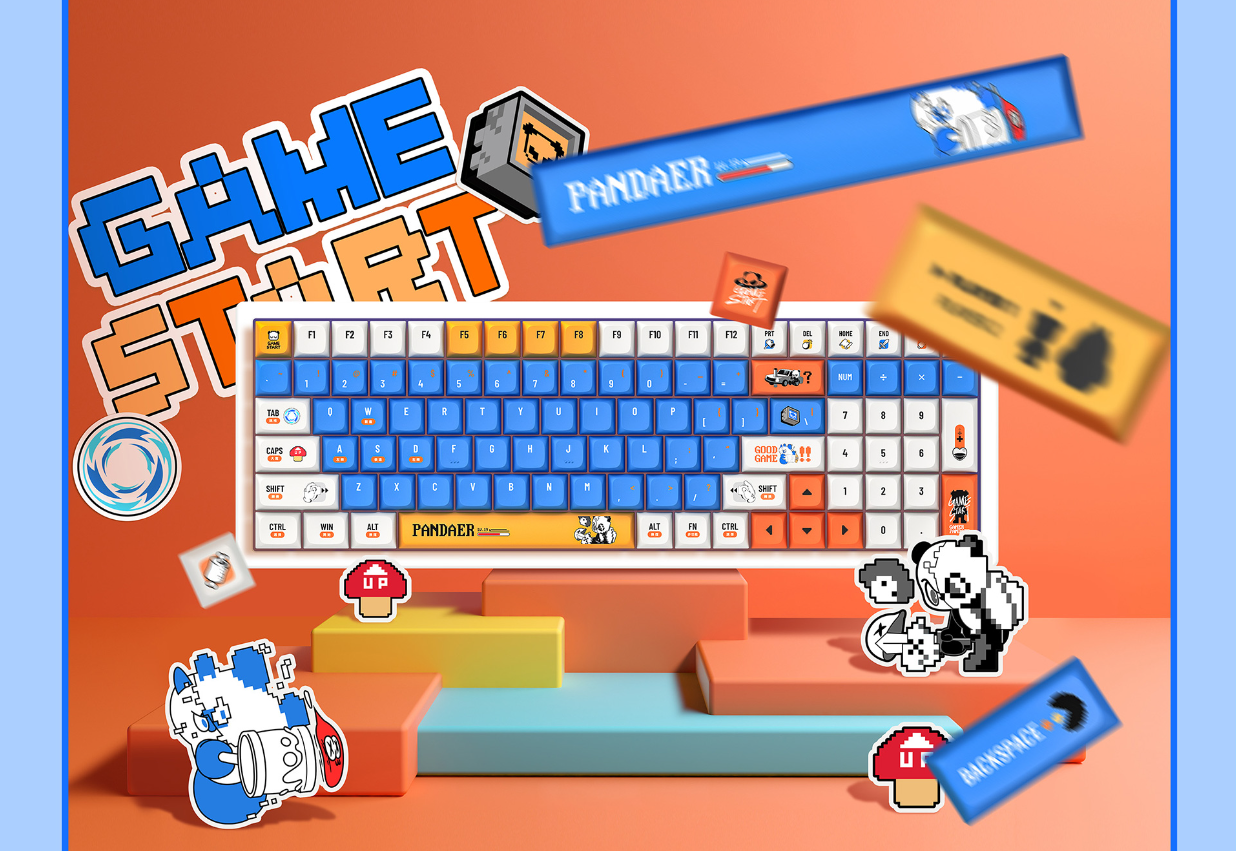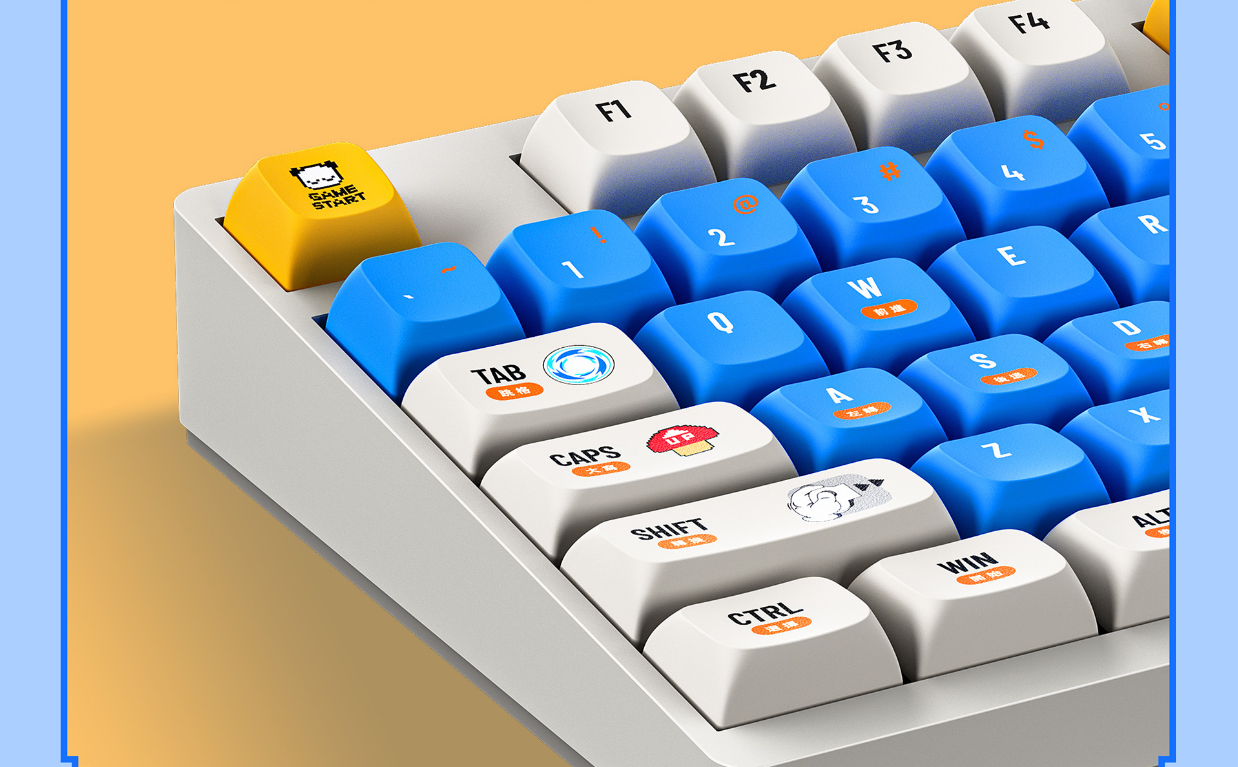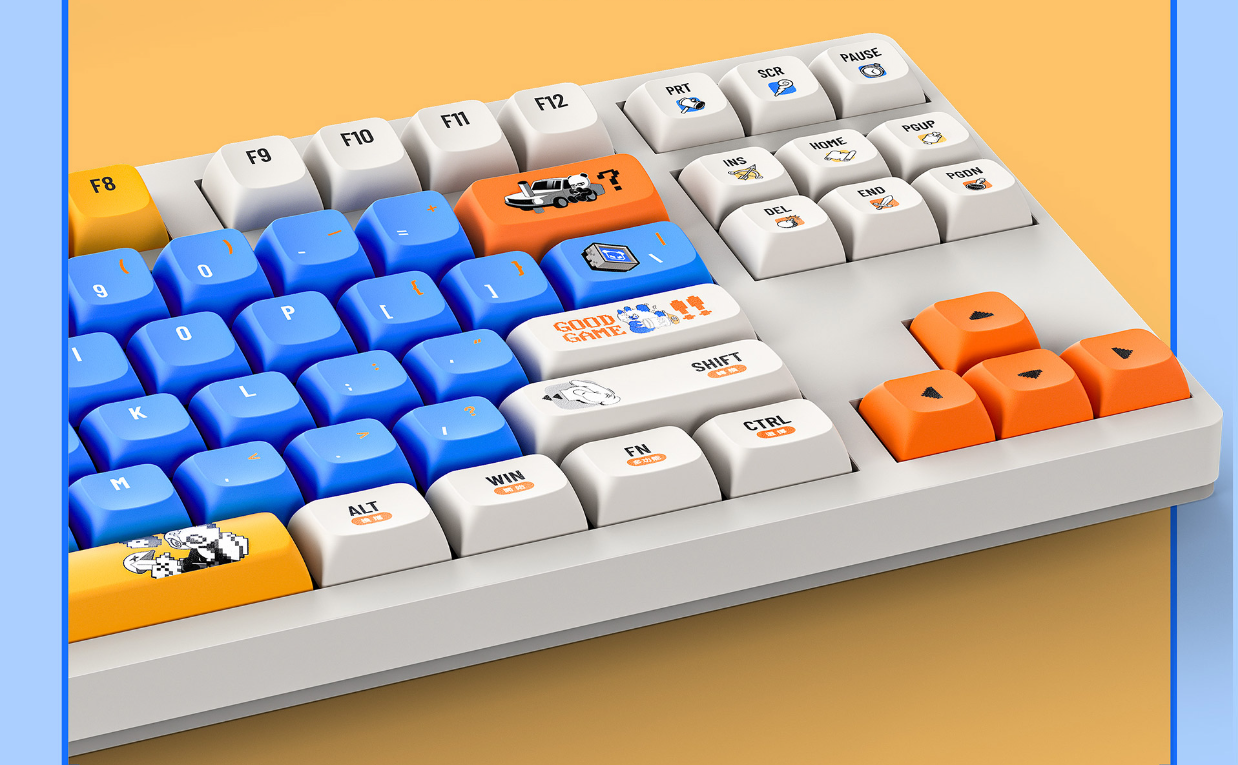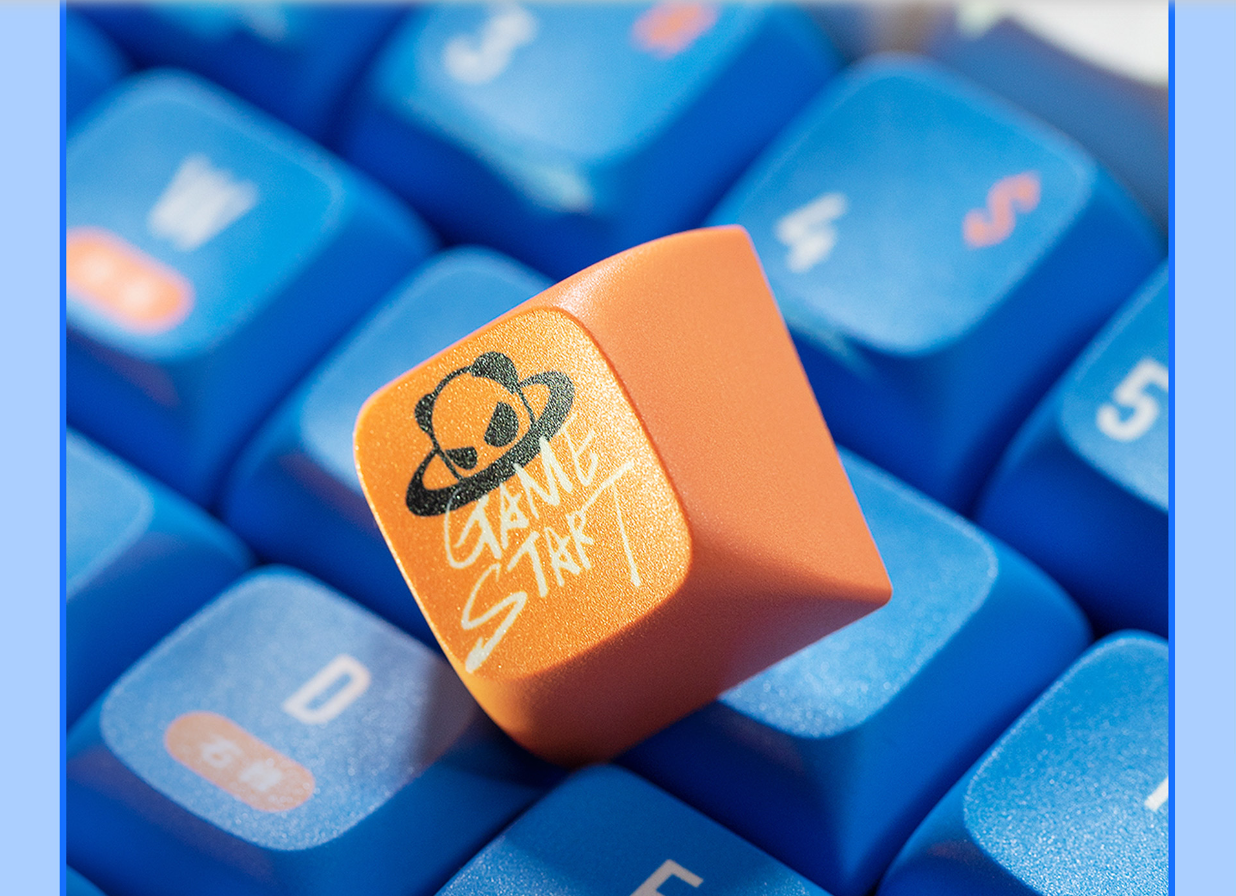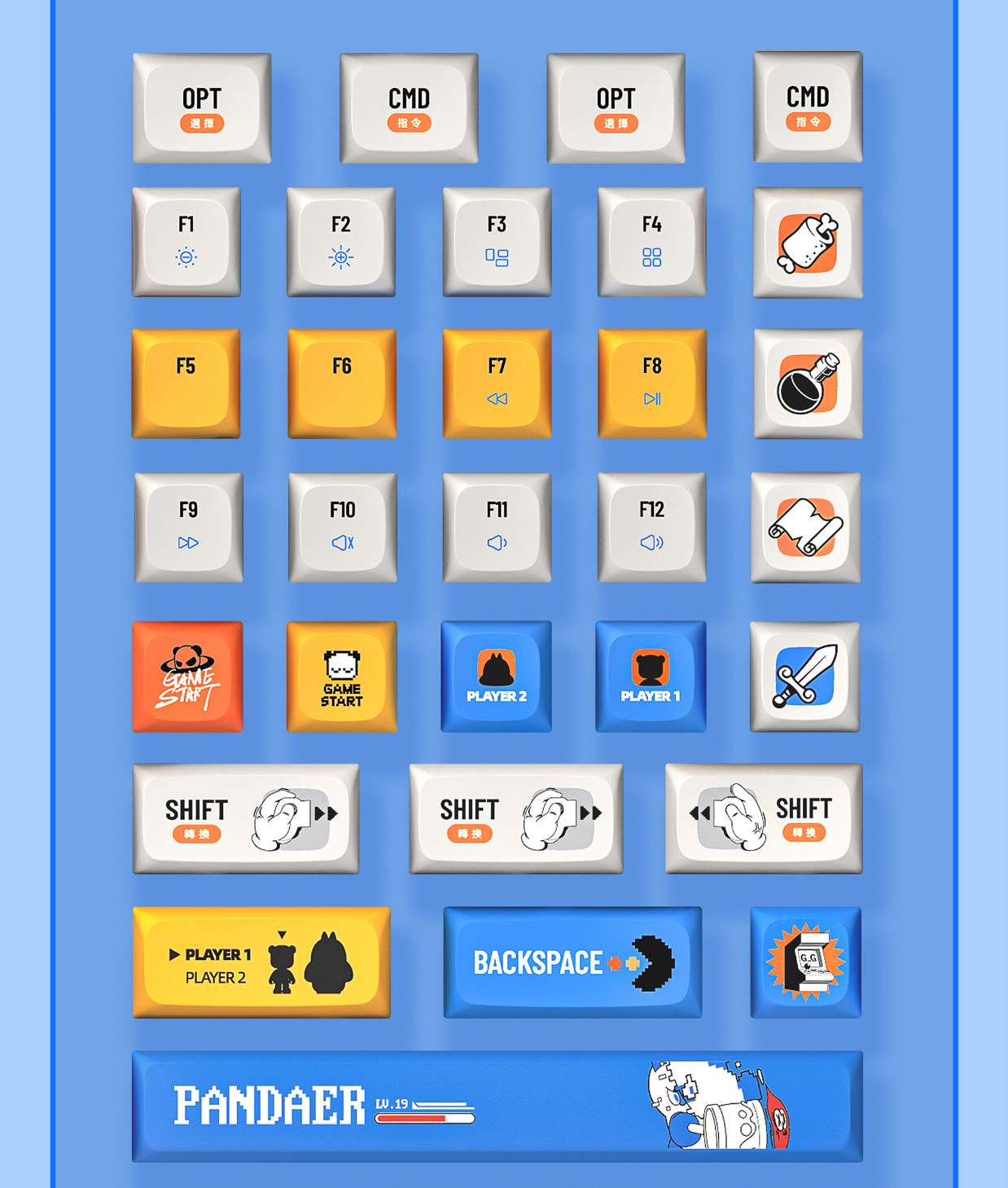 Share
View full details