Regular price
$999.00 USD
Sale price
$59.99 USD
Unit price
per
Sale
Sold out
Royal Kludge R75

Connection

Wired

Three mode

Version

hot-swap

Switch

RK Blue/Brown,Snow Yellow,K Silver Pro,K Purple Pro

Rain Linear/TTC Iron Linear/Snow Yellow

Backlight

White/Blue backlight

RGB

Keycaps Material

ABS translucidus OEM profile

PBT Cherry profile

Battery

None

3750mAh

Plate Foam

Poron

Keycaps Profile

Cherry

Switch Pad

IXPE

Case Pad

Silicone

Stabilizers

RK Stabilizers

Structure

Gasket
TTC Iron Linear switch

Operating Force:41±10gf   
Pre Travel:1.4±0.4mm
Total Travel:3.8±0.3mm
Snow Yellow Linear switch

Operating Force:45±10gf   
Pre Travel:2.0±0.4mm
Total Travel:3.4±0.4mm
Rain Linear switch

Operating Force:40±10gf   
Pre Travel:2.0±0.4mm
Total Travel:3.4±0.4mm
Features:
>Compact 81-key 75% TKL Layout.
>Elastic Gasket Structure.
>Single-Key Slotted PCB Board(three-mode).
>Horizontal Slotted PCB Board.
>Four-Layered Sound-Absorbing Design.
>OEM Height PBT material Keycaps.
>Full 16.8 million Color RGB Backlight.
>Musical Rhythmic Lighting Effects.
>Flexible Three-Mode Connectivity(Bluetooth/2.4GHz/Type-C).
>Full-Key Hot-Swappable Sockets.
>3ms Response Time.
>Finely Tuned Stabilizers.
>Independent Metallic Volume Knob.
>Comfortable Typing Experience.
>High-Capacity 3750mAh Battery.
>Compatible With Different Devices.
>Dual-Stage Feet.
>High-Quality Rubber Feet Pads.
>Dimensions: 320*140*40mm.
>Weight: Approx 797 Grams.
Royal Kludge R75 is a brand new three-mode compact 75% mechanical keyboard with an 81-key layout. The keyboard features a premium build with an elastic gasket structure and a four-layered sound-shock absorbing design. The typing experience on the R75 is simply sublime, it's comforting, it has soft acoustics, and it's handy/ergonomic to use. The R75 also features a metallic aluminum alloy volume knob. You get a horizontally slotted PCB board with a single-key slotted design. The R75 comes with OEM height PBT material keycaps and full 16.8 million color RGB backlighting with musical rhythmic dynamic effects. Upgrade your desk space today with the stunning new R75!!
Pure Elastic Gasket Structure Design:
Royal Kludge has equipped the latest R75 mechanical keyboard with a leaf spring gasket structure. The keyboard plate is integrated with silicon padding offering better resilience, full elastic stability, and a softer feel. It makes typing on the keyboard silky smooth and comfortable.
Four-Layered Sound-Shock Absorbing Design:
Further enhancing the typing experience, Royal Kludge has featured a quad-layered sound-shock absorbing design on the keyboard. It is achieved with a PORON sandwich pad, IXPE under shaft padding, Bottom padding, and silicone padding in the internal structure. This four-layered design fully fills the empty cavity space inside the keyboard effectively reducing any resonance cavity sound produced upon keystrokes.
Single-Key Slotted PCB:
RoyalKludge R75 keyboard has single-key 1.2mm PCB slotting. It is better optimized and consistent in its design offering a clear build with soft elasticity with the help of gasket structure design. The positioning plate is slotted horizontally here to solve the impact caused during keystrokes and improve the stability of the surrounding keys.
Available With A Bunch Of Switch Options:
Royal Kluge R75 mechanical keyboard is available with a bunch of switch options. Users can choose between a variety of switches while purchasing the keyboard. This includes RK Blue, RK Brown, Silver Pro, & Purple Pro switches. The three-mode variant is available with premium options including TTC Iron, Snow Yellow, and Rain mechanical switches. For DIY enthusiasts, the keyboard supports hot-swappable sockets that allow you to replace the switches easily.
OEM Height PBT Material Keycaps:
Royal Kludge R75 mechanical keyboard comes with a high-quality PBT material keycap designed in OEM height profile. They have a three-color build and offer an elegant and delicate look with the keyboard.
Create The Perfect Atmosphere With RGB Backlighting:
The Royal Kludge R75 mechanical keyboard features 16.8 million color RGB Backlighting. The keyboard can be customized with multiple static and dynamic effects for backlighting including musical rhythmic effects. The keyboard backlight can be adjusted easily using the driver software.
Flexible Three-Mode Connectivity:
The Royal Kludge R75 mechanical keyboard is compatible with most devices out there. It supports versatile three-mode connection options featuring wireless Bluetooth V5.0, Wireless 2.4GHz, and Wired USB Type-C connection options. It can be connected to PC, Laptops, Smartphones, and Tablets as well.
Long Lasting Battery:
With the help of a large-capacity 3750mAh Battery, low-power consumption design, and automatic switch-off function, the Royal Kludge R75 mechanical keyboard provides its users with a long-lasting battery life.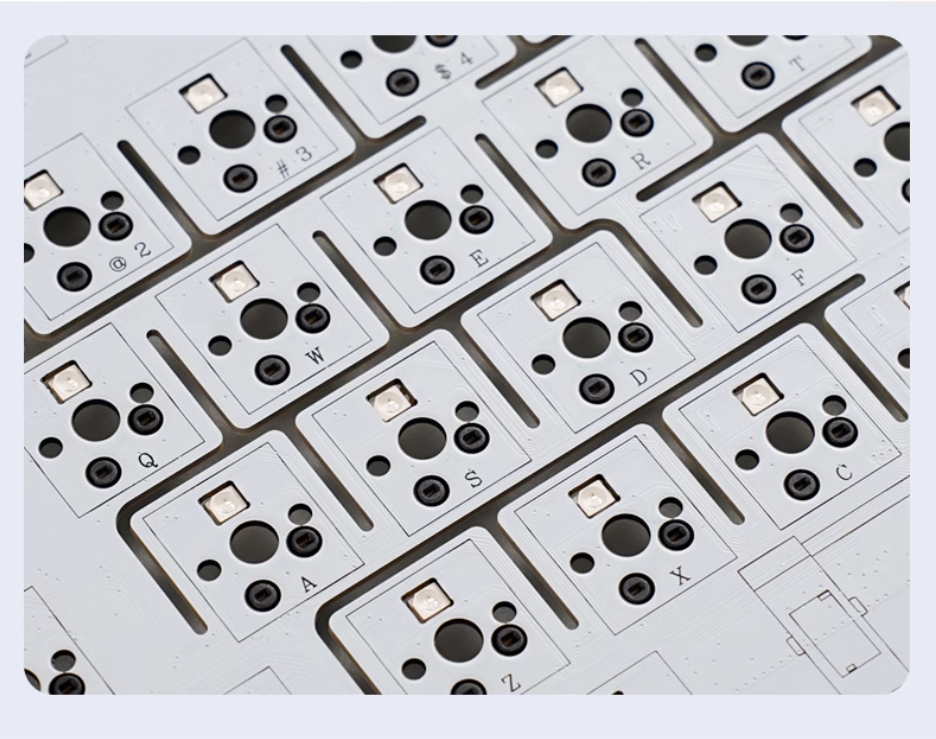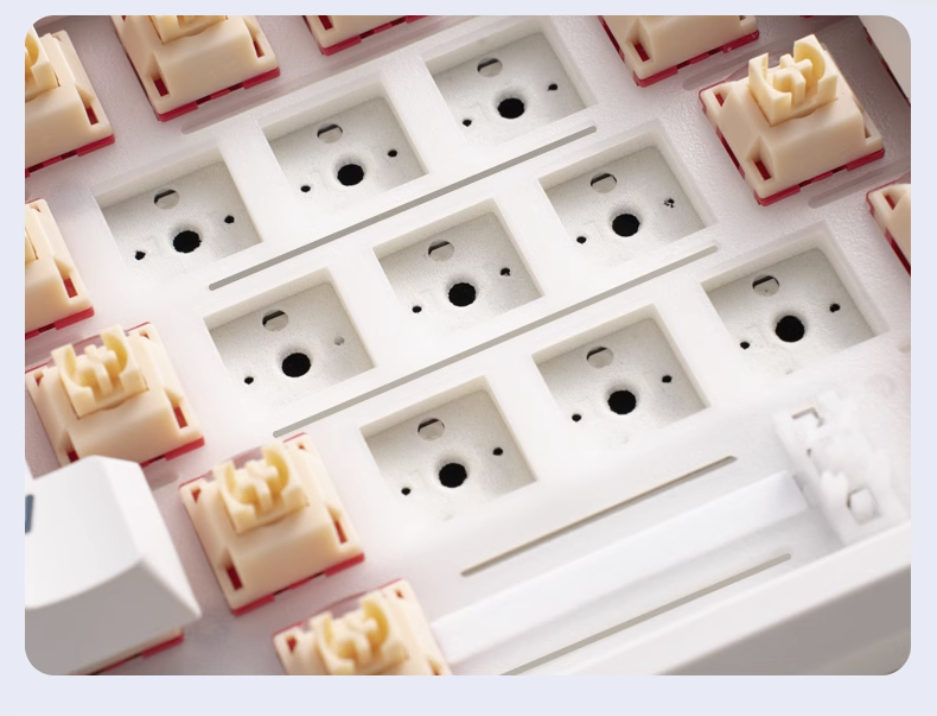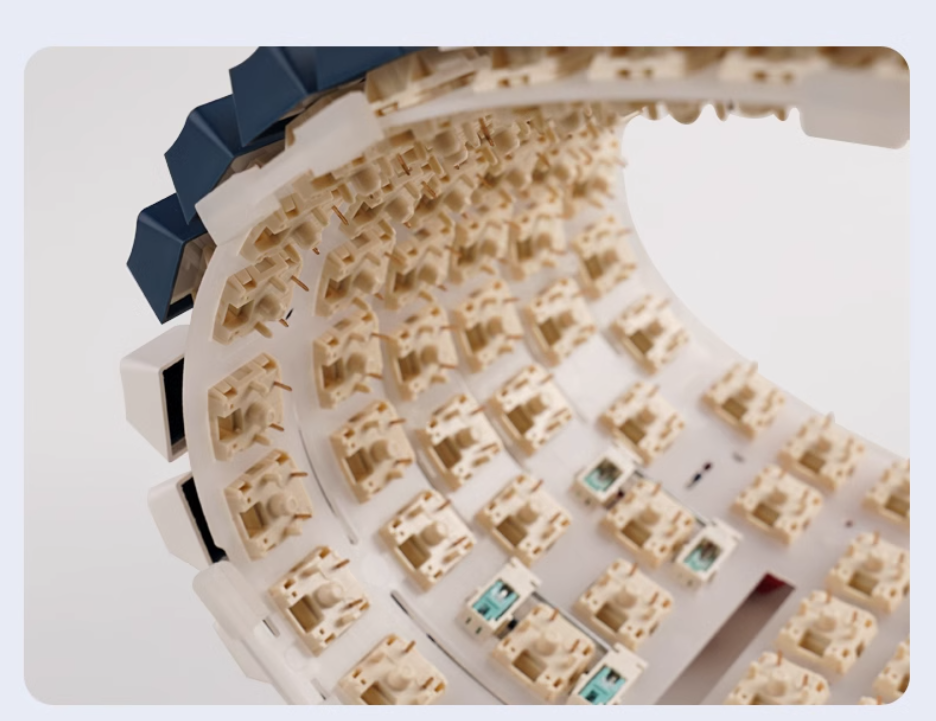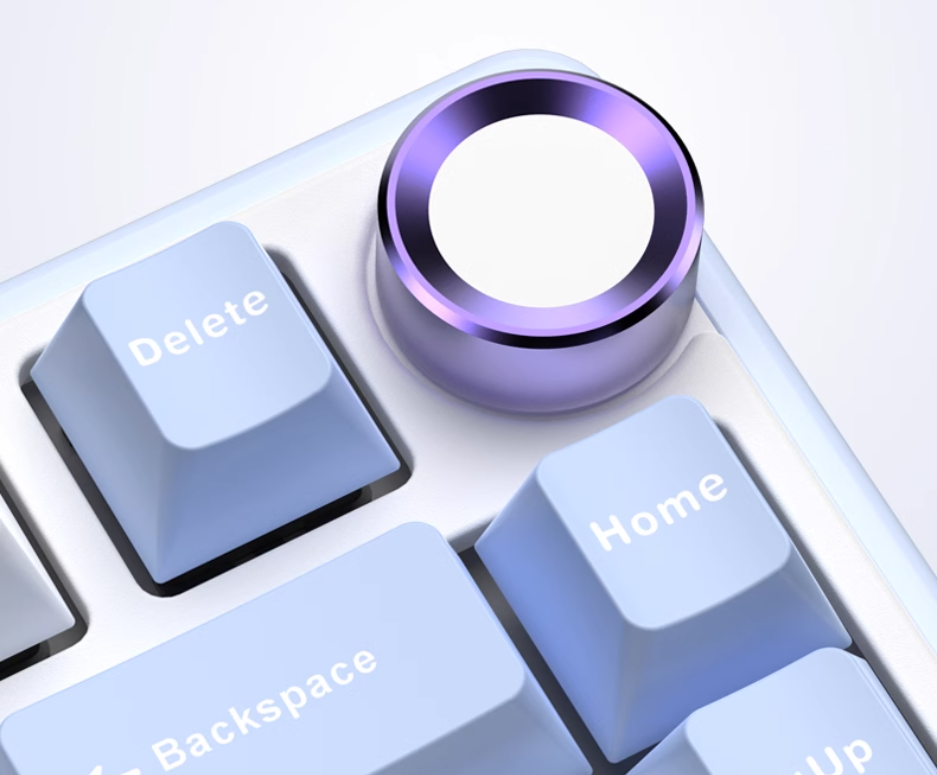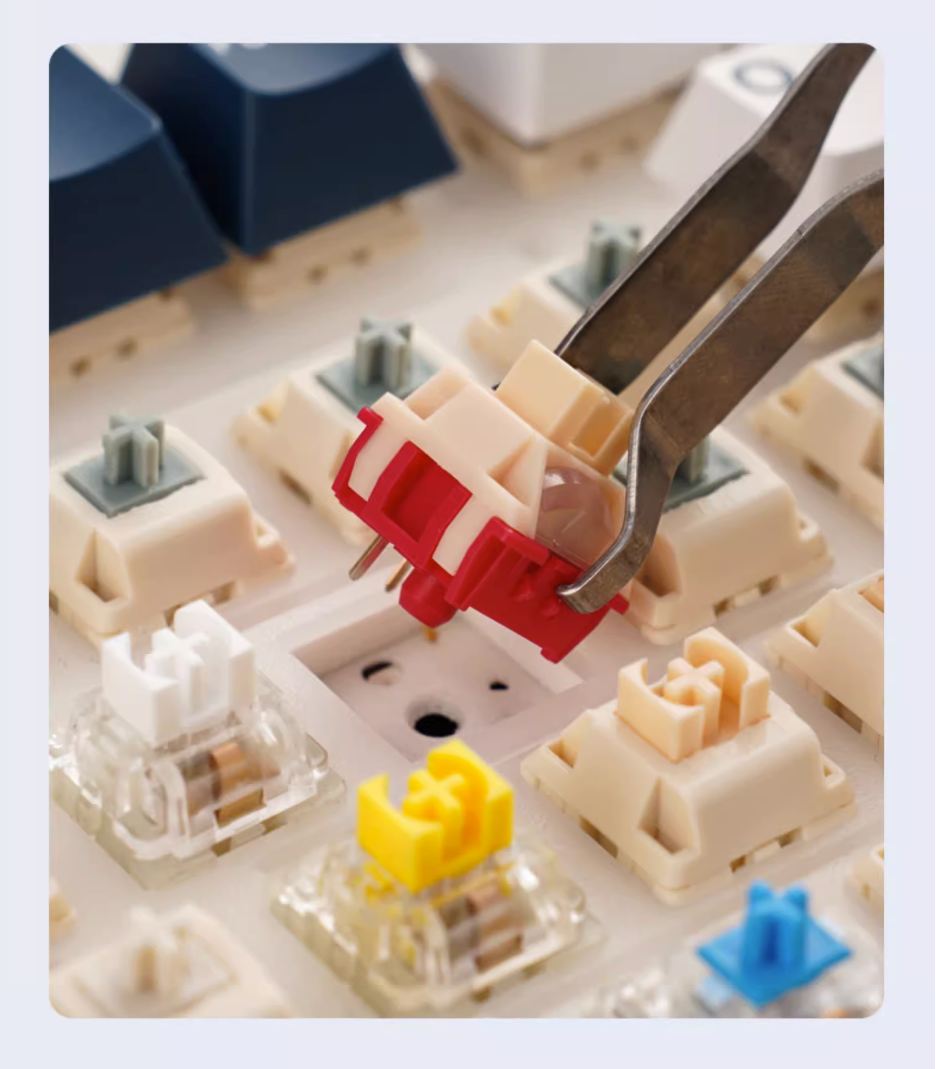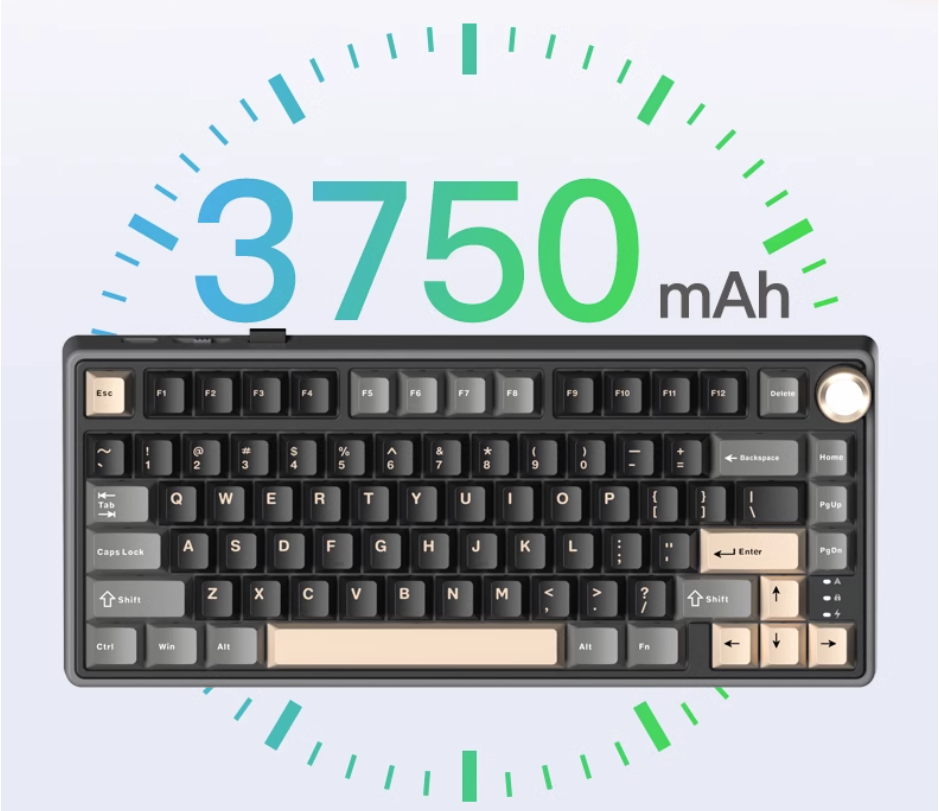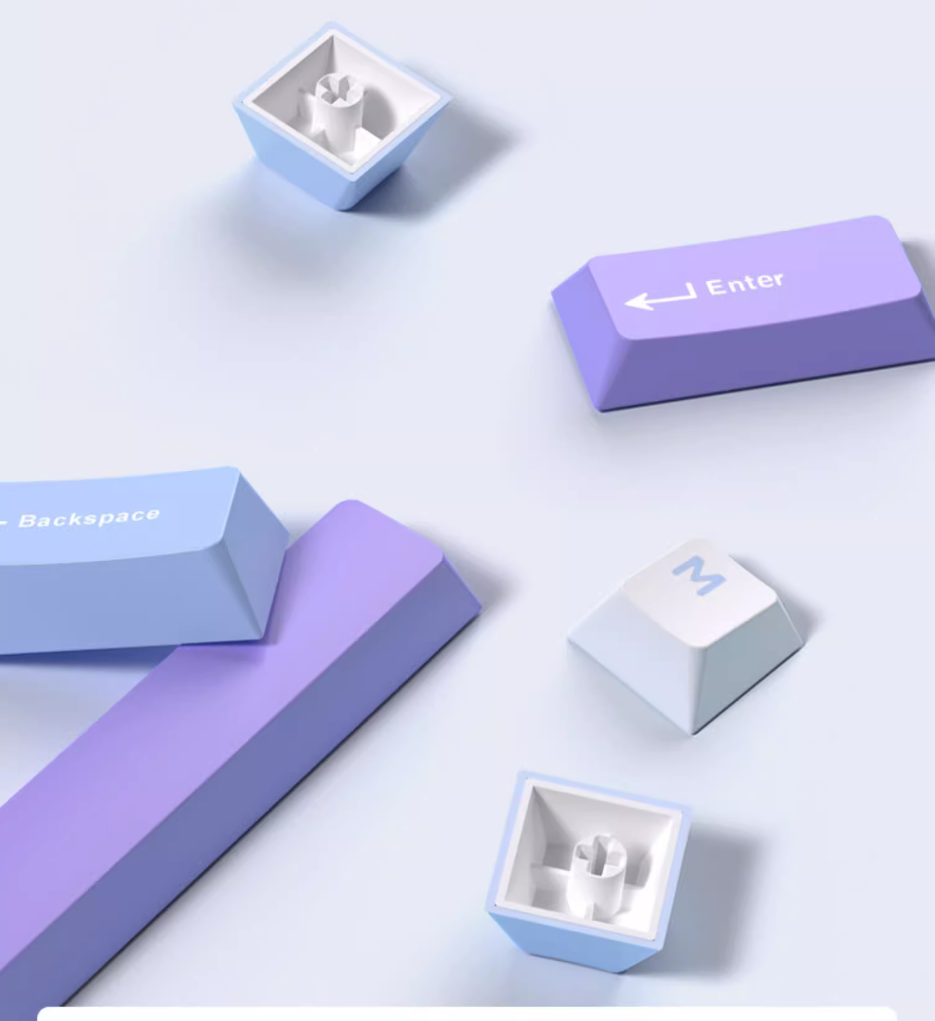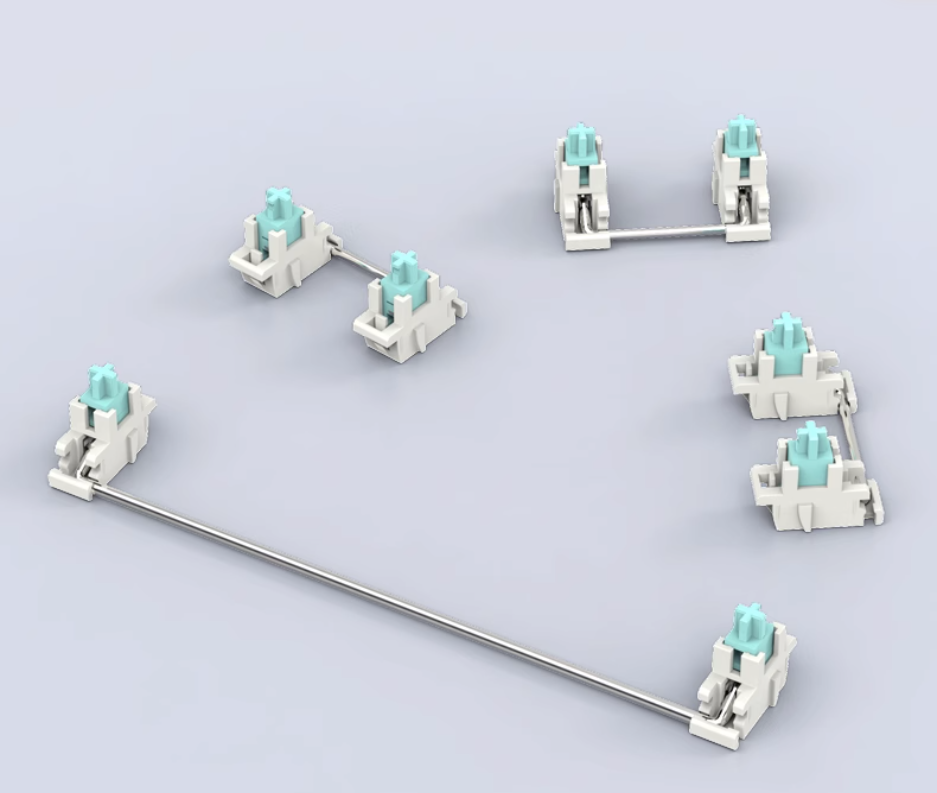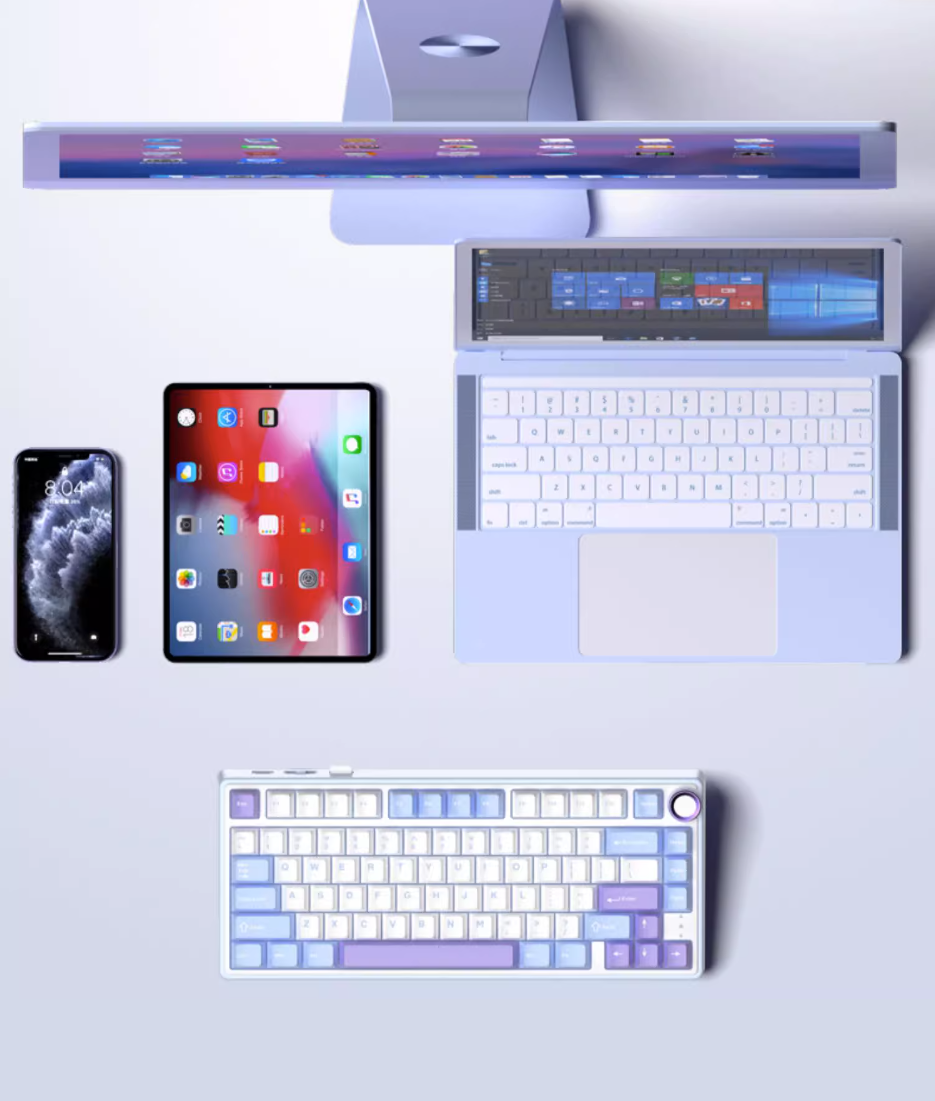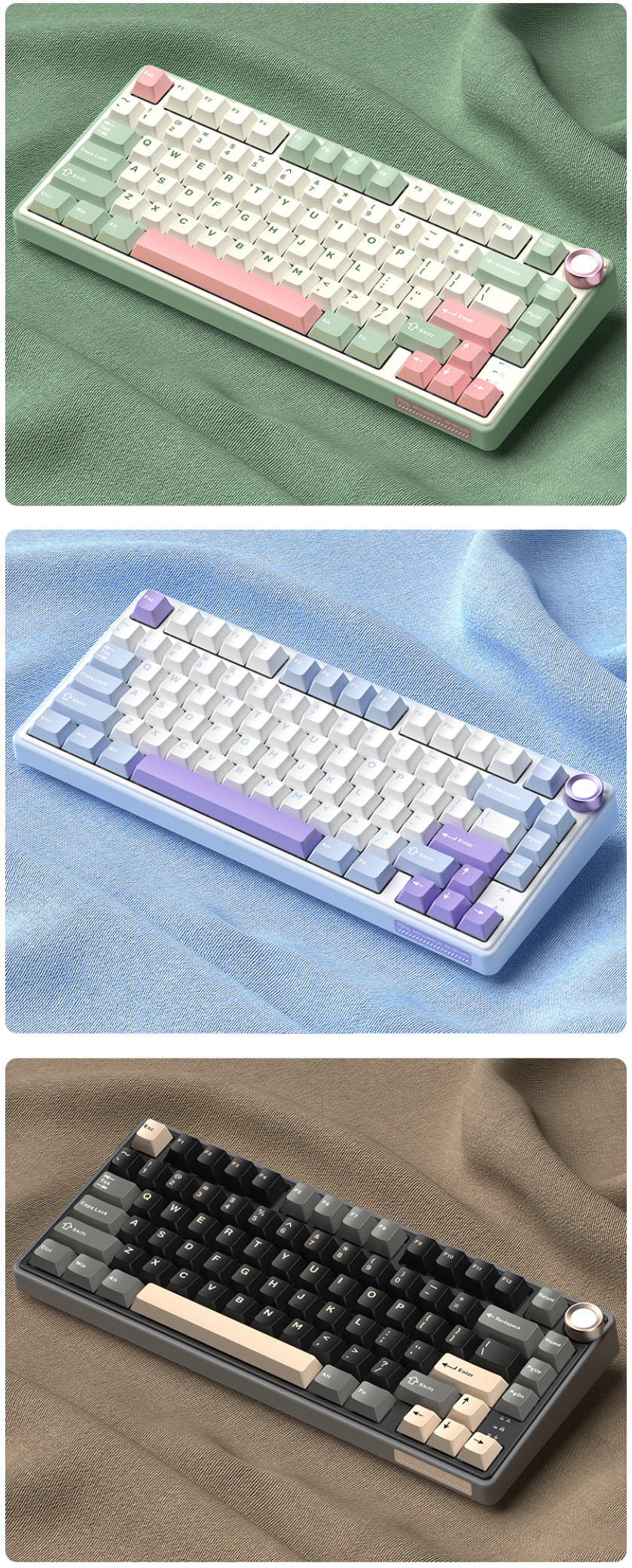 Share
View full details