Regular price
Sale price
$40.99 USD
Unit price
per
Sale
Sold out
| | | | |
| --- | --- | --- | --- |
|   | ML901 | ML903 | 4k charger(dongle) |
| Size | 124.1*39.7*63.7mm | 124.1*39.7*63.7mm | 92.2*49.1*45.1mm |
| Sensor | PAW3395 | PAW3395 | / |
| Mouse wheel | Kailh GE8.0 | Kailh GE8.0 | / |
| Main IC | XC-6827 | Nordic 52820+Nordic 52840 | Nordic 52820 |
| Battery | 600mAh | 300mAh | / |
| Charging way | Wired | Wired/Wireless charging | / |
| Weight | 76±2g | 65±2g | / |
| Polling rate | 1k Hz | support  4k Hz | / |
Features:
>Two Models, ML901/ML903.
>Flagship PAW3395 Gaming Sensor.
>Light-Weight Design.
>Three-Mode Versatile Connectivity.
>ThunderSpeed Wireless Connectivity Technology.
>High-Quality Kailh GM8.0 Micro-Motion Switches.
>Supports High-Speed 4000Hz Return Rate(ML903 Model).
>Multi-function Charging Base, RGB Stand(ML903 Model).
>Three-zone RGB Design(ML901 Model).
>High-Speed Nordic Processor(ML903 Model).
>Independent Button Pre-Press System.
>100% PTFE Feet.
Technical Information:
>Dimensions: 124.10*39.7*63.7mm.
>Weight: 76±2grams(ML901), 65±2grams(ML903).
>Polling rate: 1kHz(ML901), 4kHz(ML903).
Introducing the all-new ThundeRobot ML9 series of wireless gaming mice. The series includes two products, the ML901, and the ML903. ML901 is an RGB mouse with a 1000Hz return rate and PAW3395 high-speed gaming sensor while the ML903 is a flagship-grade mouse with a 4000hz return rate and PAW3395 gaming sensor. You get silky smooth tracking with precise accuracy with both models. They come equipped with Kailh GM8.0 swift motion switches!!
ML901 vs ML903:
THUNDEROBOT ML9 series has introduced two products the ML901 and the ML903. The primary difference between them lies in the main processor chipset and the return rate. The ML901 has a return rate of 1000Hz while the ML903 supports faster performance with a return rate of up to 4000Hz. You obviously need a 4000hz receiver to unlock the full potential of the ML903. ML903 comes equipped with a faster NORDIC 52820+52840 processor chipset. ML901 has three-zone RGB lighting while ML903 has RGB included in the stand.
Astonishingly Fast, Buttery Smooth Performance:
Both the ML901 and the ML903 models come equipped with the flagship PAW3395 optical sensor. It has ultra-fast performance supporting up to 26000DPI resolution, 650IPS tracking, and 50g acceleration. You can set 4 different levels of DPI to cycle through on the go using the driver software. PAW3395 sensor treats the mouse with ultra-precise tracking accuracy and faster, precise tracking.
Lightweight & Handy:
ThundeRobot has designed both the ML901 and the ML903 with a lightweight and handy design. The ergonomic shape of the mice makes them suitable for different grip styles. They have a lightweight design with the ML901 weighing in at just 76 grams and the ML903 weighing in at just 65 grams approx.
Three-Mode Connectivity Supporting ThunderSpeed Wireless Connectivity:
ThundeRobot ML9 series of gaming mice support versatile three-mode connectivity. It supports wireless 2.4Ghz ThunderSpeed technology that treats the users with an extremely stable and extremely fast connection option. Other options include Wireless Bluetooth and Wired USB Type-C connections.
High-Performance Nordic Processor:
In order to provide uninterrupted performance with silky smooth tracking and fast return rate, the ML903 model comes equipped with NORDIC's high-performance 52820 and 52840 processors. The 4K receiver actually has the Nordic 52820 chip while the mouse features the 52840.
Satisfying Clicks With Kailh Micro-Motion Switches:
ThundeRobot ML9 comes equipped with high-quality Kailh Micro-Motion GM8.0 switches. They offer smooth clicks with quick rebounds that are really satisfying to click on. ThundeRobot has designed the ML series Mice with independent switches for smoother operation.
Long-Lasting Battery Life:
ThundeRobot ML9 series comes with a large-capacity battery that provides the mouse with long-lasting battery life. The ML901 houses a 600mAh battery promising a battery life of up to 130 hours, the ML903 houses a 300mAh battery with a rated battery life of up to 70 hours.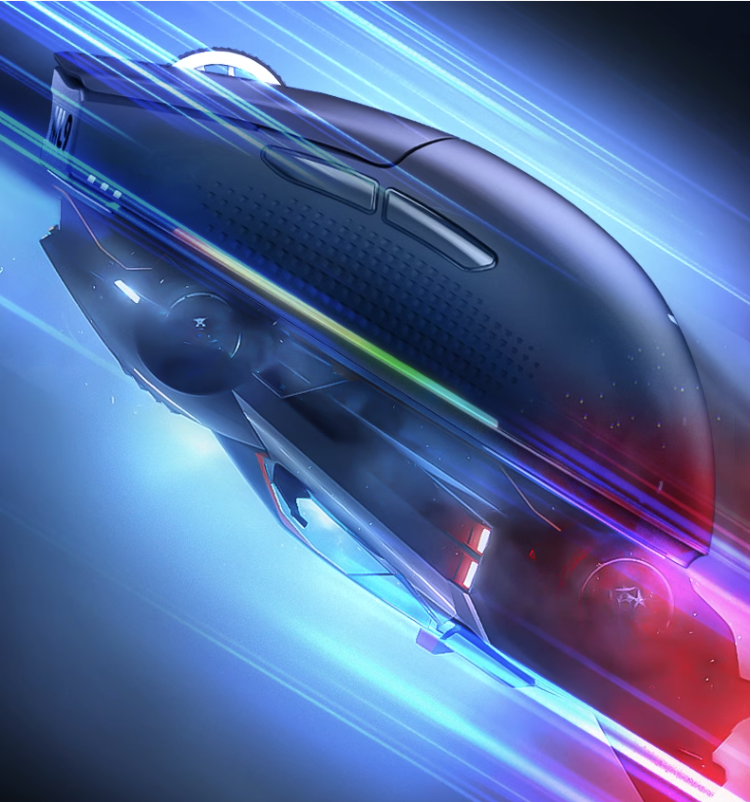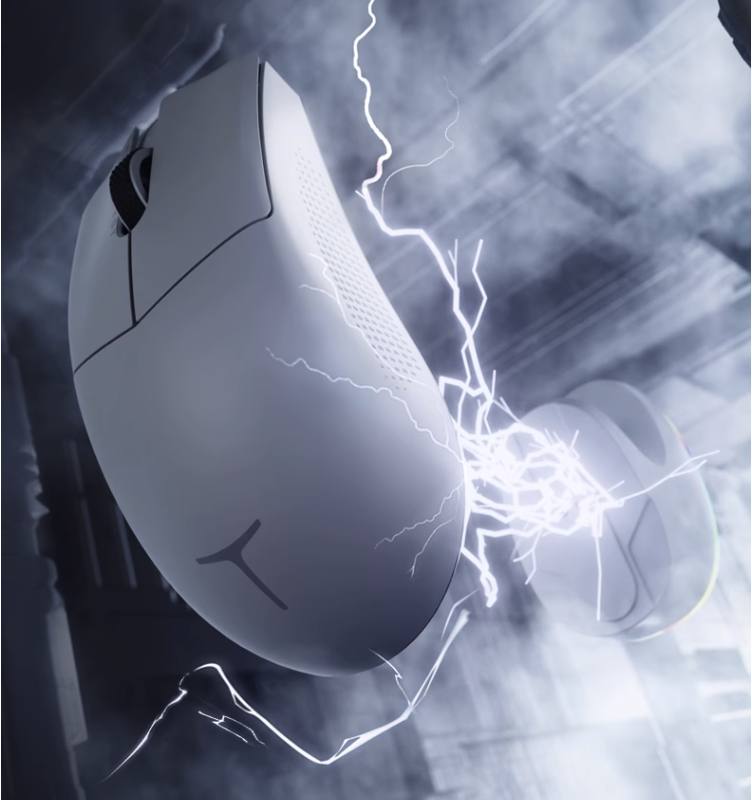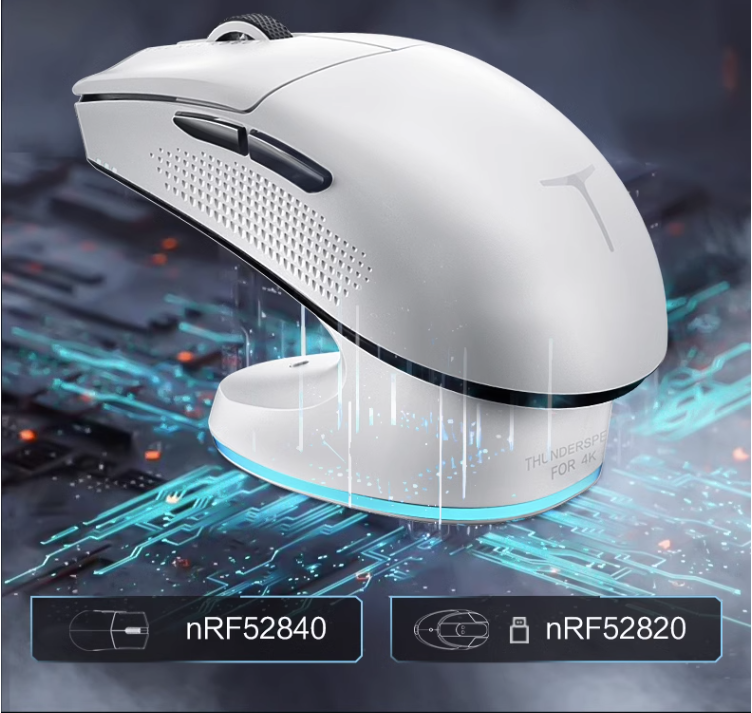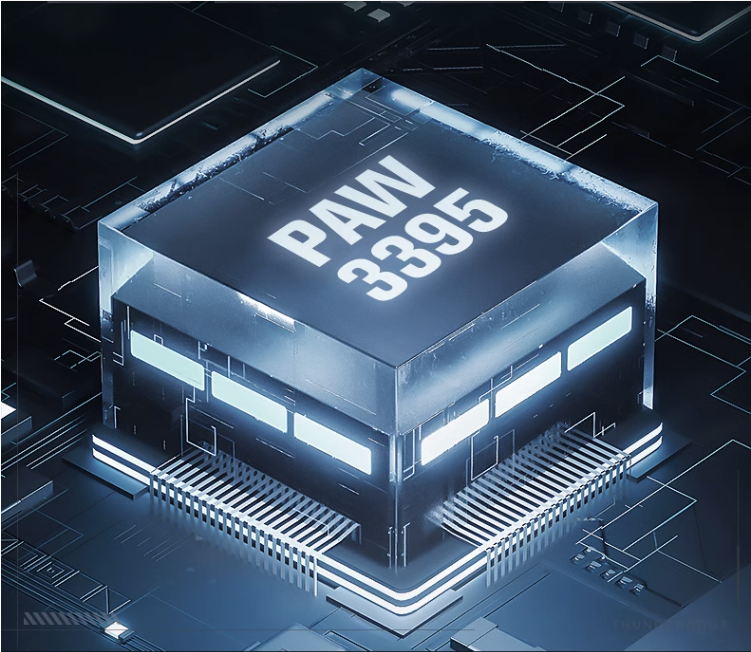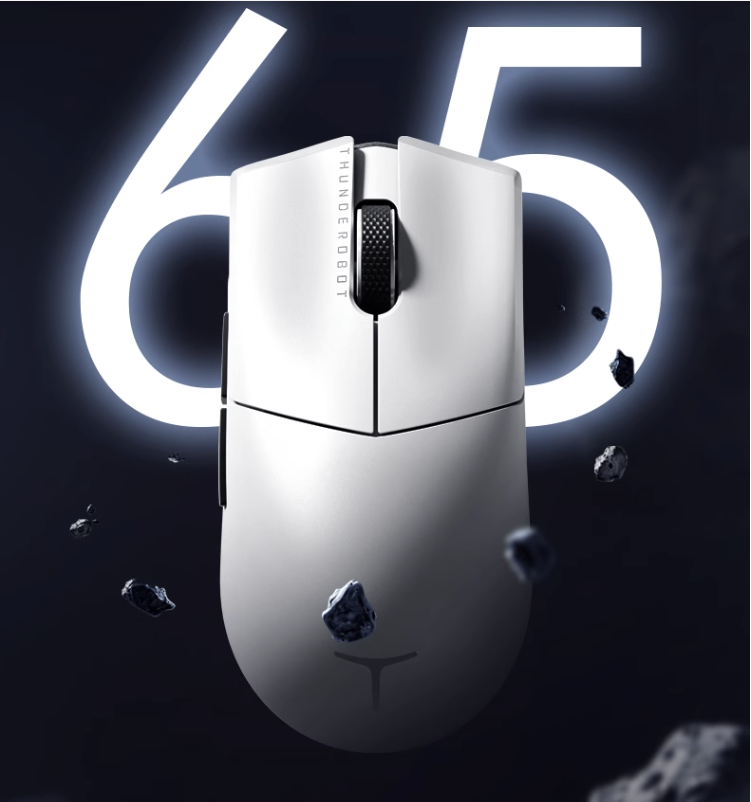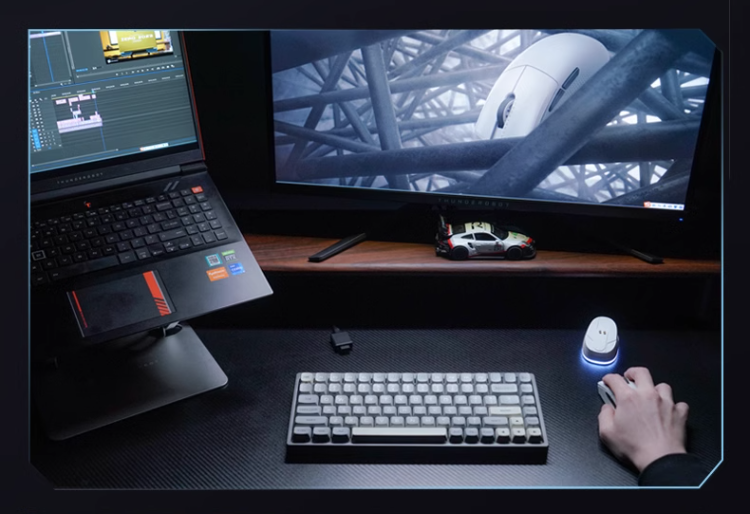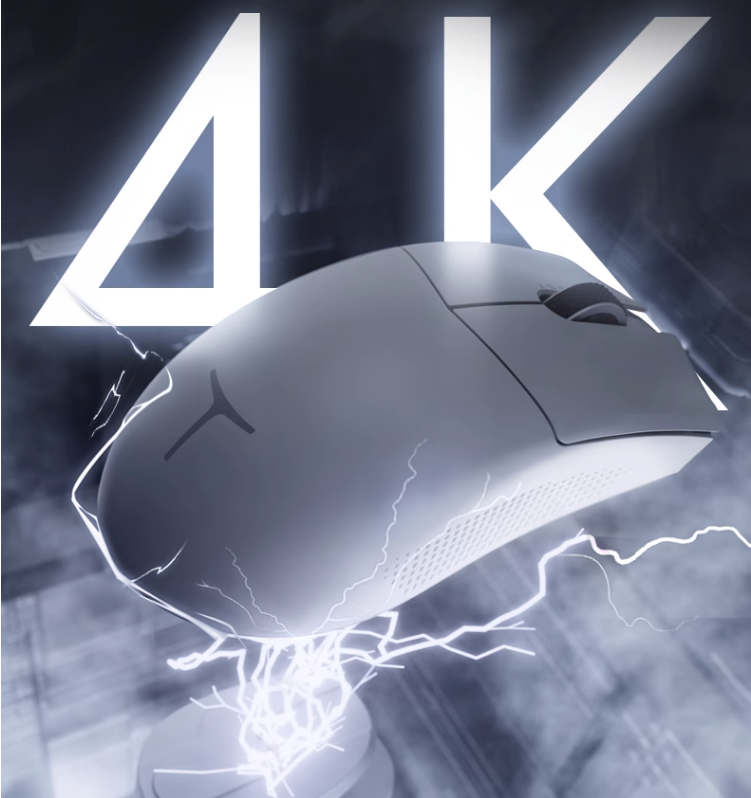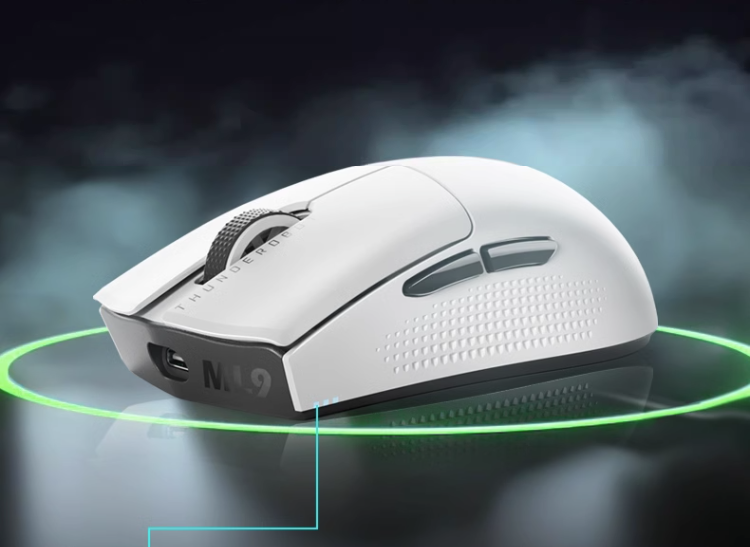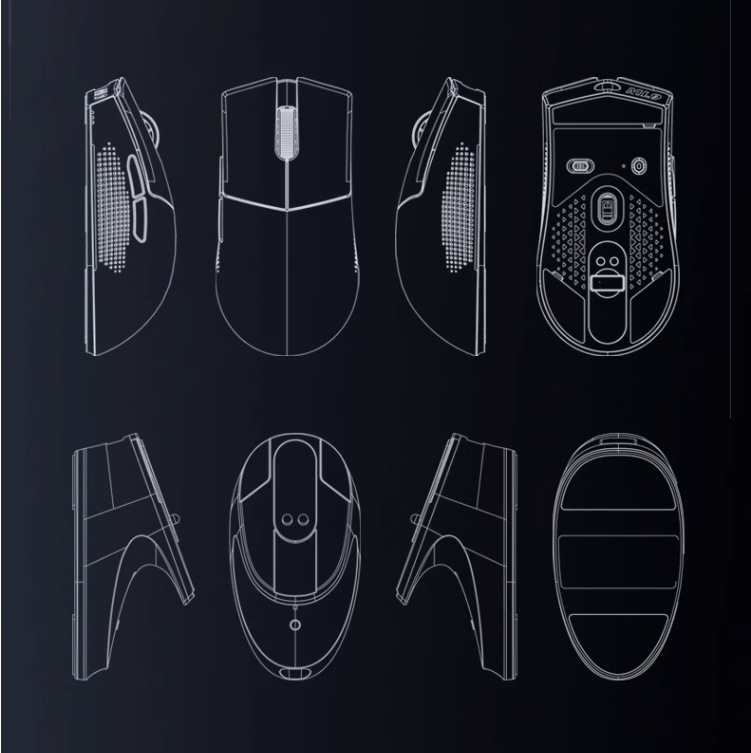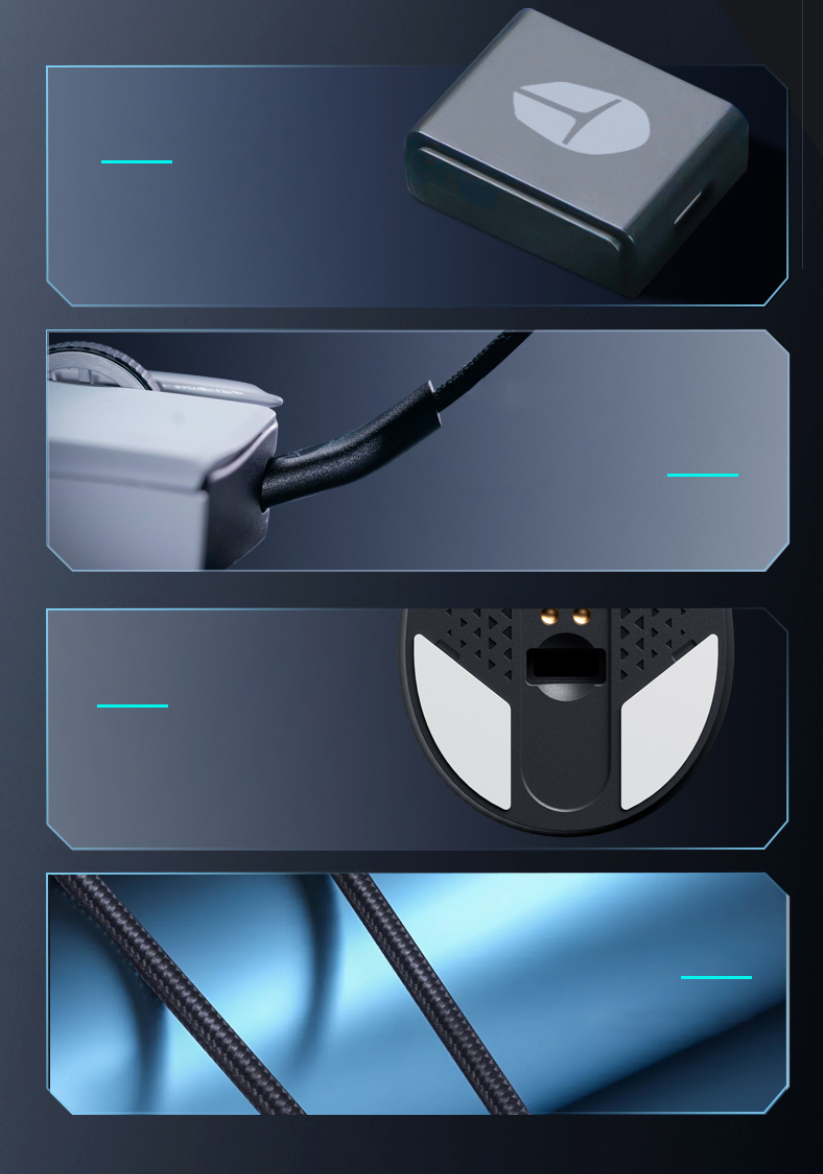 Share
View full details