Regular price
Sale price
$7.55 USD
Unit price
per
Sale
Sold out
Violet Sunset Linear Switches
Operating Force:40gf
Pre Travel:1.6mm  
Total Travel:3.8mm  
22mm long spring
Features:
>Silky Smooth Trigger Response.
>Customized POM Material Core.
>Pink-Purple Transparent PC Material Top Cover.
>Purple Customized POM Material Bottom Cover.
>Light-Guide Column.
>Smooth Linear Actuation.
>Comfortable Sound Acoustics.
>Quick Rebound With Long 22mm Spring.
>Trigger Force: 40gf.
>Pre-Travel: 1.6mm.
>Total Key-Travel: 3.8mm.
Introducing the all-new TTC Violet Sunset mechanical switches. Designed precisely with high-quality customized POM material core and bottom cover, the TTC Violet Sunset switches offer extremely satisfying typing feedback with smoother keystrokes and a quick rebound. The POM material core provides reduced friction with its self-lubricating nature. The switches also have a light-guide column design that ensures proper RGB implementation with RGB keyboards!!
Silky Smooth Keystrokes:
Enjoy typing your next blog or your next game with the silky smooth keystrokes using TTC Violet Sunset switches. Built using a high-quality POM material core, the switches offer a smoother typing experience. keystrokes get less internal friction resulting in smooth movement of the switches. They have linear actuation with fast trigger response.
Quick Trigger WIth Short Key Travel:
TTC Violet Sunset switches have a short trigger point with a pre-travel of just 1.6mm and it bottoms out at just 3.8mm. Such short key-travel ensures fast trigger response making it a good choice for gamers and office users together.
Quick & Solid Rebound With Long Spring:
Get a satisfying rebound effect with a long 22mm spring on the Violet Sunset mechanical switches. It offers a solid rebound effect on every keystroke, providing an amazing experience every time we use the switches.
Softer Acoustics Reduced Sharpnel Sound:

TTC's innovative design reduces the shrapnel amplitude and provides softer acoustics upon every keystroke. These not only provide comforting typing feedback but also provide softer acoustics!!
Built-in Light-Guide Column:
The biggest issue with the switches that adopt POM material bottom cover is that they are dense in nature and don't pass along the RGB backlight. But the TTC Violet Sunset switches feature a light guide column that not only passes the RGB effect but also enhances it to be brighter and more vivid in nature.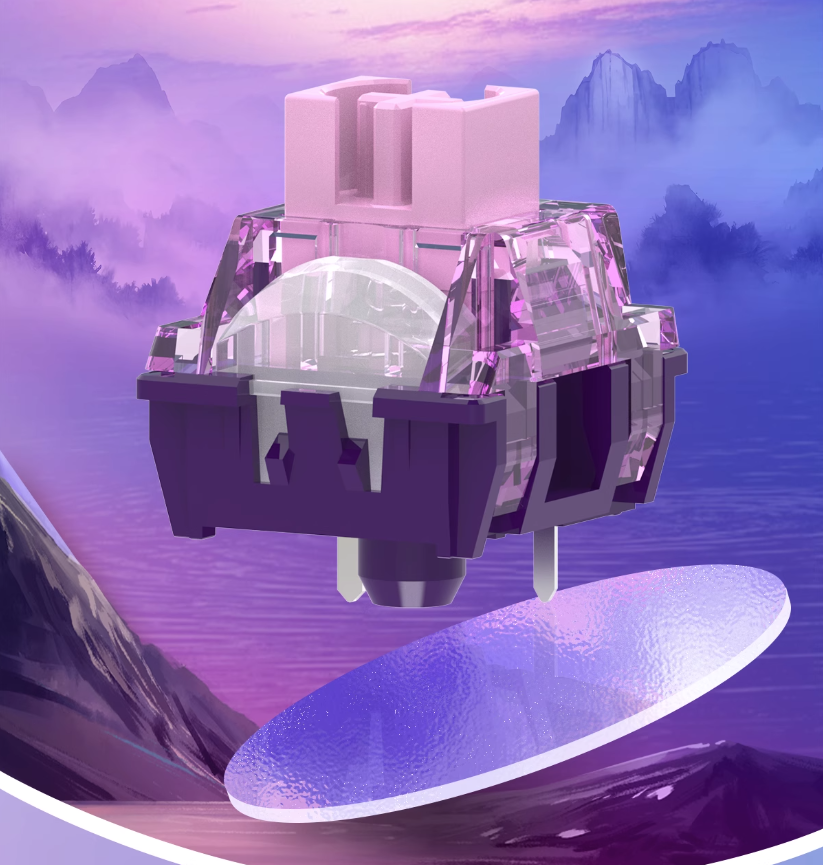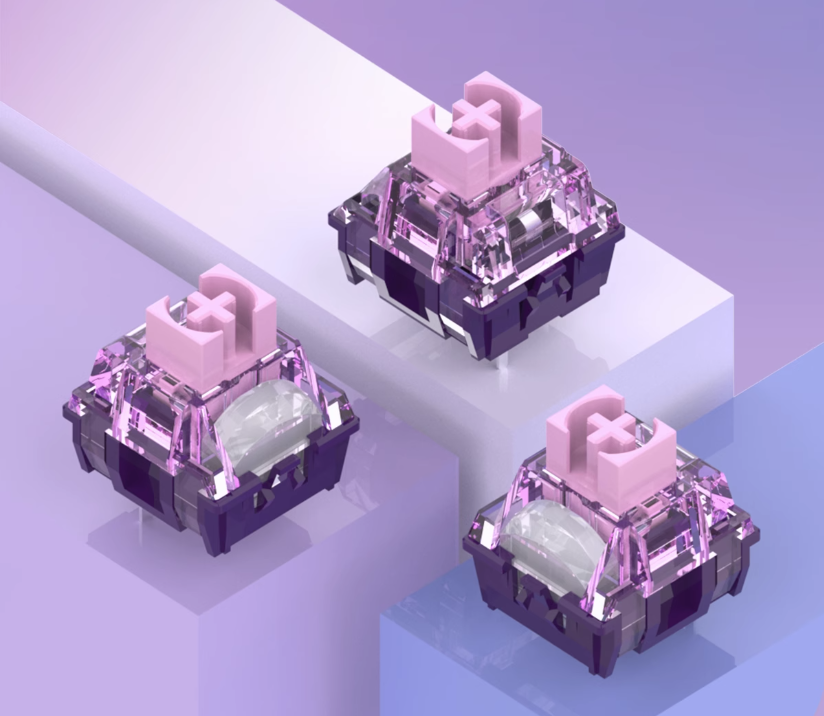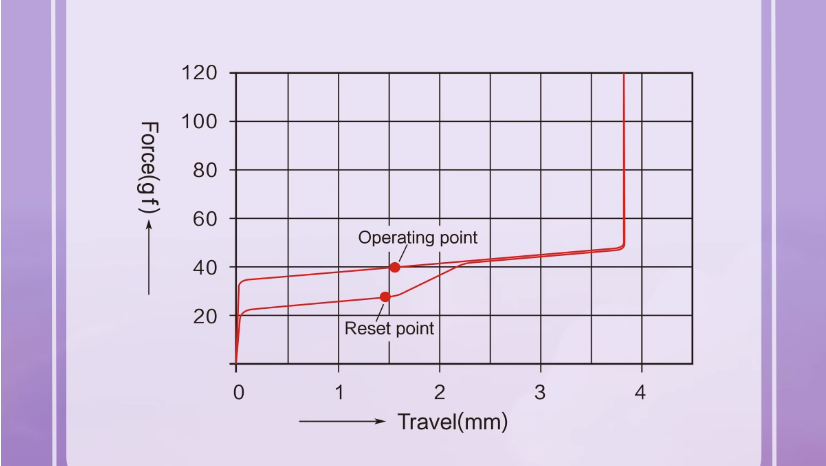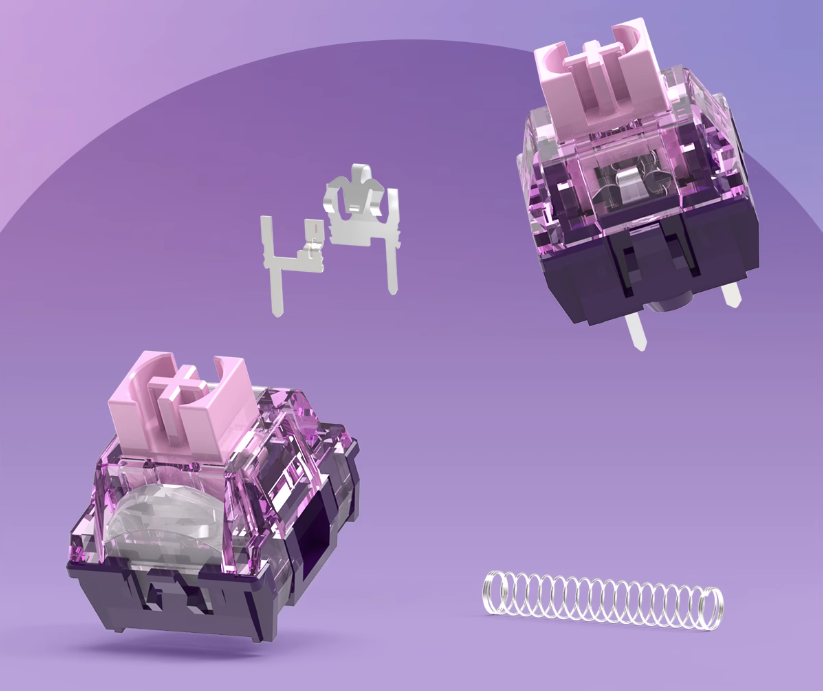 Share
View full details