Regular price
Sale price
$7.55 USD
Unit price
per
Sale
Sold out
Shark Switches
Initial Force:35gf
Operating Force:39gf
Pre Travel:1.2mm  
Total Travel:3.6mm  
Material: POM
Features:
>Quick Trigger Response.
>Short Key-Travel.
>Smoother Keystrokes.
>Softer Acoustics.
>Redesigned Shrapnel For Softer Acosutics.
>Self-Lubricating POM Material Core.
>Transparent PC Material Top-Cover.
>Satisfying Rebound With Long 20mm Spring.
>Designed For Professional E-Sports Players.
>Pre-Travel: 1.2mm.
>Initial Force: 35gf.
>Operating Force: 39gf.
>Total Key-Travel: 3.6mm.
TTC has joined hands with Darmoshark to create this beautiful Shark series of customized mechanical switches. They have chosen high-quality POM material as the core material for the switch core along with high-quality transparent PC material top-cover. They adopt a 20mm long spring for quick and solid rebound, while TTC"s special shrapnel structure reduces sharp shrapnel sounds and provides softer acoustics. The TTC x Darmoshark switches are designed especially for e-sports enthusiasts and players who want faster trigger response with light and short-key travel!!
Fast, Agile Keystrokes:
With the TTC x Darmoshark custom Shark switches, a fast and quick trigger response is guaranteed. We have a quick trigger stroke of just 1.2mm with a light 39gf trigger pressure. It enables your fingers to simply swim across the keyboard!!
Quick & Solid Rebound:
TTC x Darmoshark Shark mechanical switches have a quick and solid rebound. It has been achieved with the help of an elongated 20mm spring which quickly sends the key back once the keystroke is registered. It gives a satisfying experience every time we use the TTC x Darmoshark switches.
Every Keystroke, Satisfying Keystroke:
The TTC Shark switches have a lengthened switch core that touches the bottom in advance. It provides the users with better confirmation and satisfying feedback on every single keystroke. Every keystroke has clear and accurate feedback with precise trigger response for every key the user presses.
TTC's Unique Small Shrapnel Structure:

TTC Shark switches adopt the brand's unique small shrapnel structure design that ensures reduced amplitude and shrapnel sound. By reducing the horizontal and vertical size of the shrapnel optimising sound and a factory-lubed design, the TTC Shark switches offer crispy typing with softer acoustics.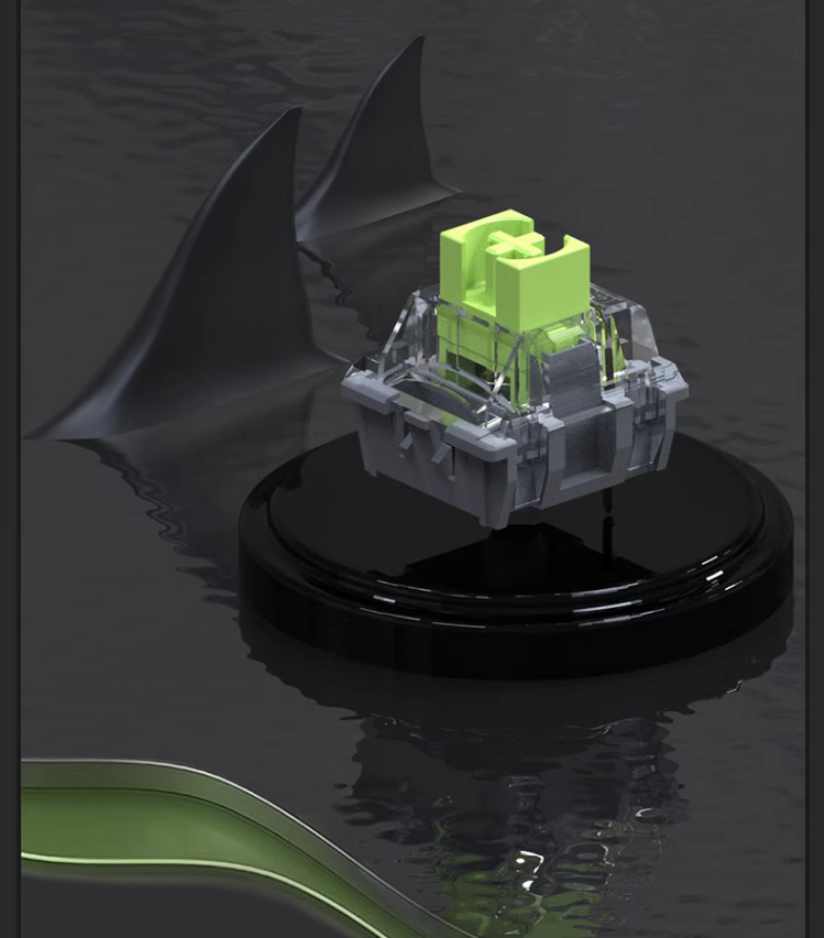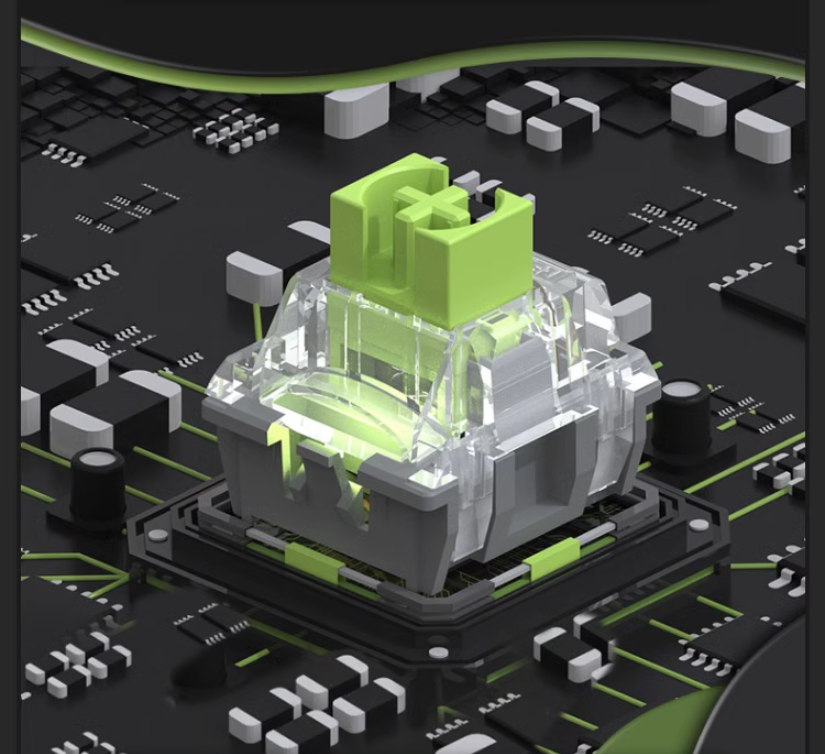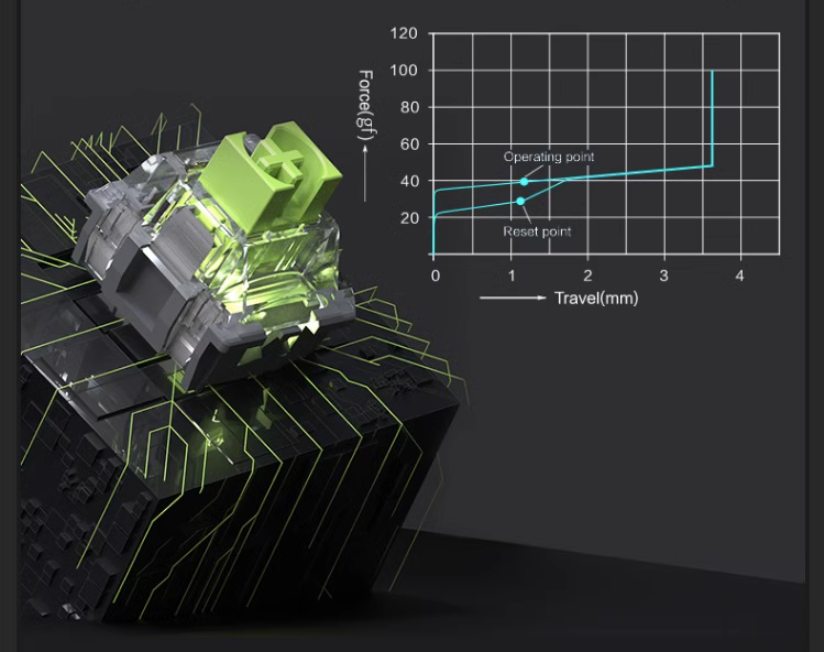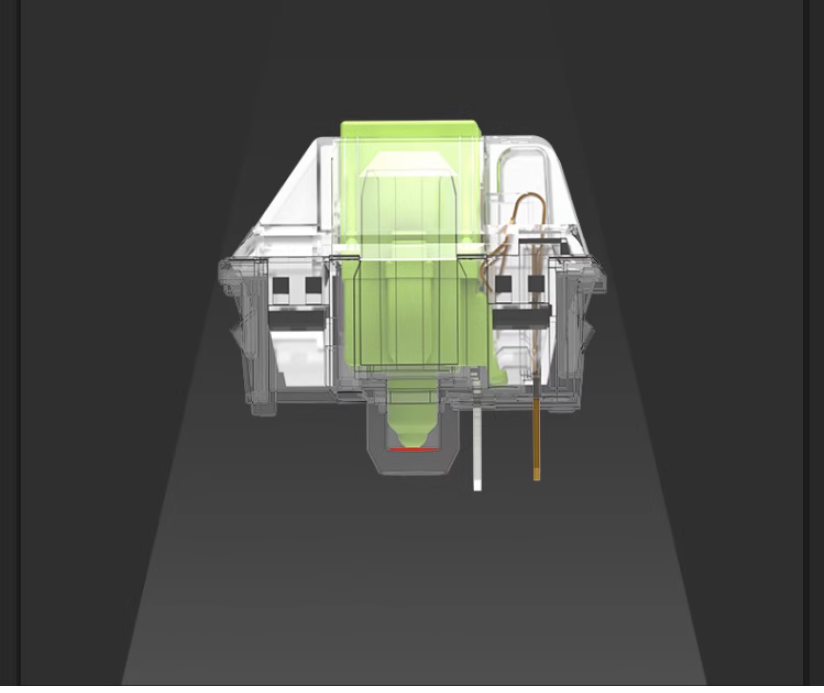 Share
View full details