Regular price
Sale price
$59.99 USD
Unit price
per
Sale
Sold out
Features:-
>Based on the Master Work of Frida Kahlo.
>Great Artistic Designer Keycaps.
>Cherry Profile Build.
>Durable Varmilo V-Silk PBT Keycaps.
>Five-Sided Dye-Sublimation Process.
>Supports 65% and 75% Keyboards.
>83-Key Set.
Based on the outstanding work of Frida Kahlo, a widely recognized painter from the 20th Generation, Varmilo has brought us this beautiful set of keycaps. Inspired by her work, the set features beautifully designed keycaps adding special paintings from her on main keys such as Esc, Enter, Shift, etc. Frida experienced more than 30 major and minor operations in her life. She depicted the hardships through her paintings which Varmilo has implemented in the set. It is an 83-key set suitable for 65% to 75% compact layouts!!
Master & The Masterpieces:-
Frida Kahlo was a famous, reputed painter from the 20th generation. Throughout her career, she created some surreal masterpieces that have enchanted the viewers with their beauty. Varmilo has introduced those masterpieces through their creative implementation in the Frida Kahlo keycaps.
Dye-Sublimed V-Silk PBT Material Keycaps:-
Varmilo has crafted the Frida Kahlo Keycaps with a soft V-silk dye sublimation process on PBT material. As we know, PBT keycaps have a well-textured finish, and they are highly durable as well. Varmilo Frida Keycaps have a silky smooth touch feel as well.
83-Key Set Suitable For Compact Form Factors:-
Varmilo Frida Keycaps come as a set of 83-keys. It is ideally designed for compact form factors suitable with most 65%, and 75% layouts out there.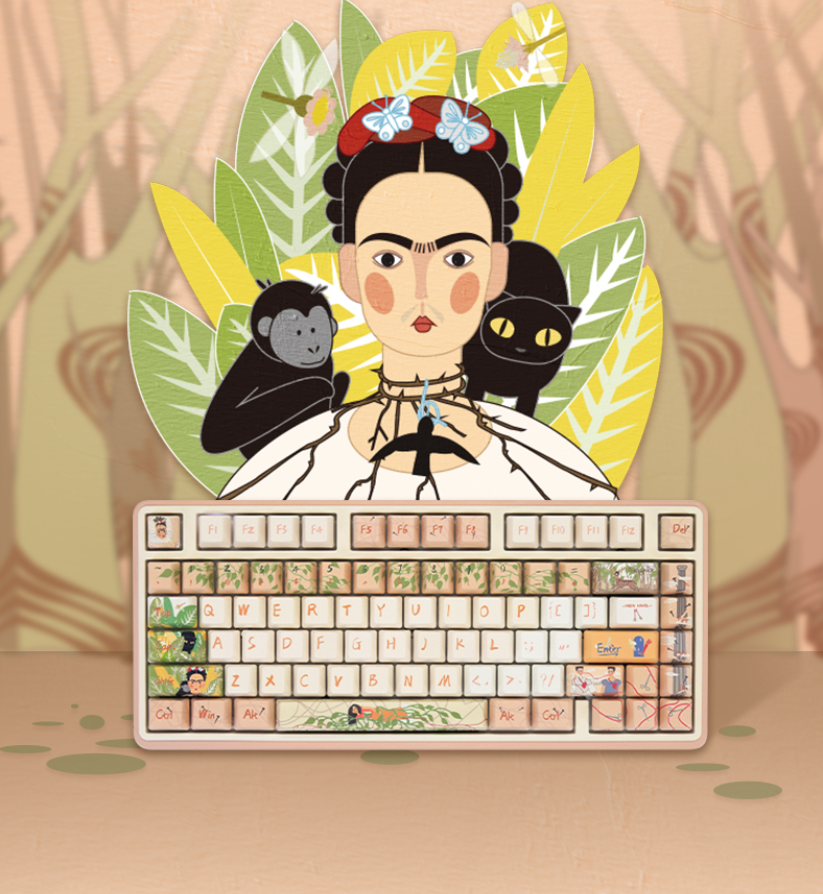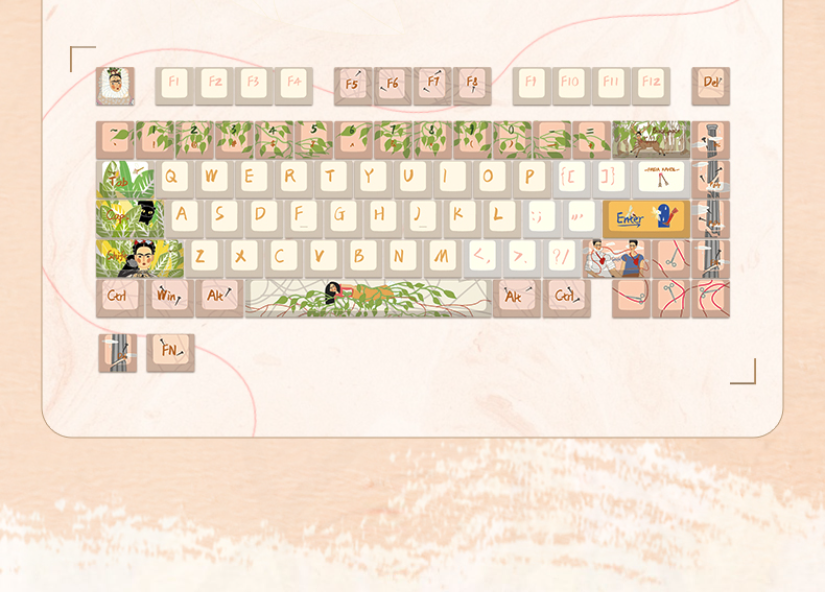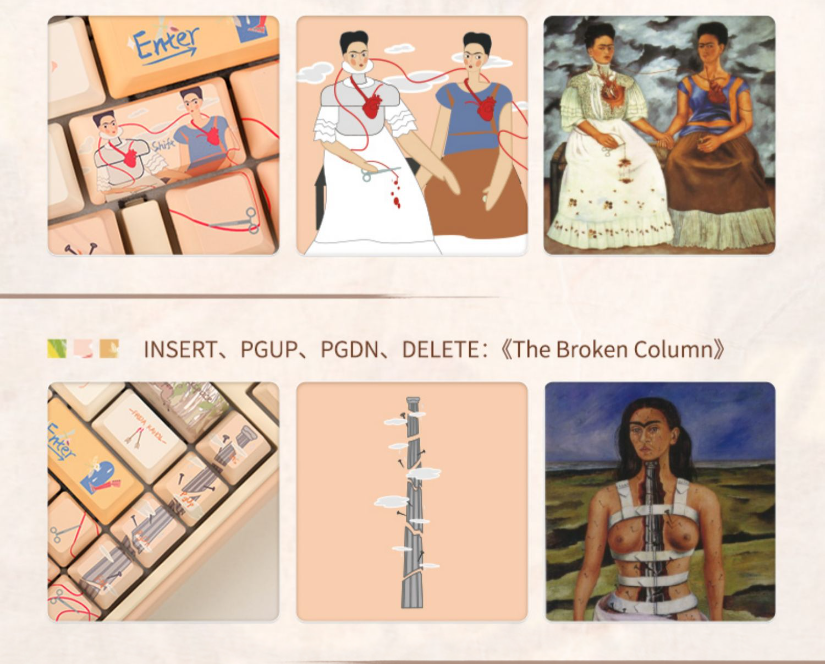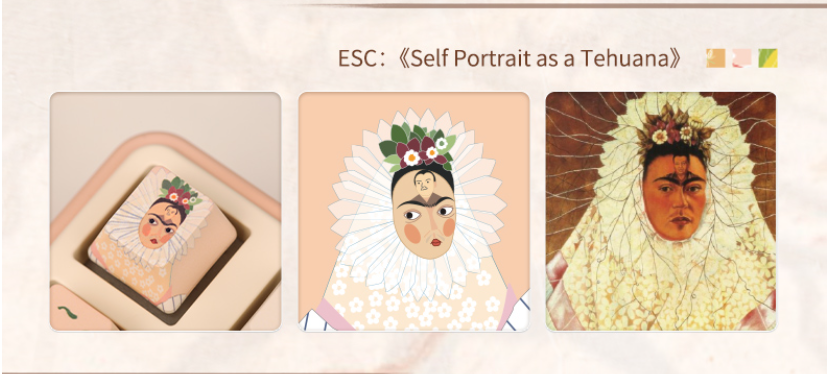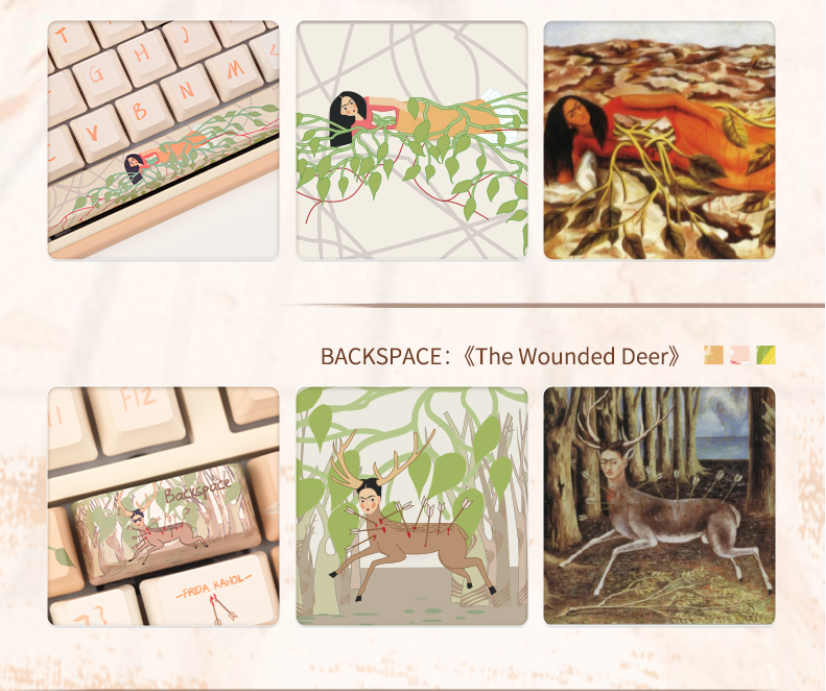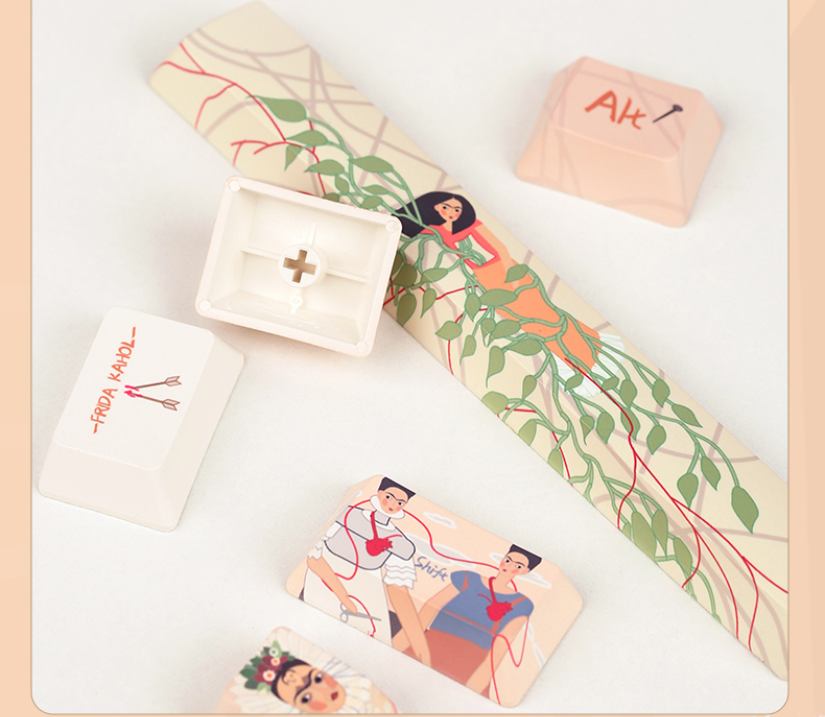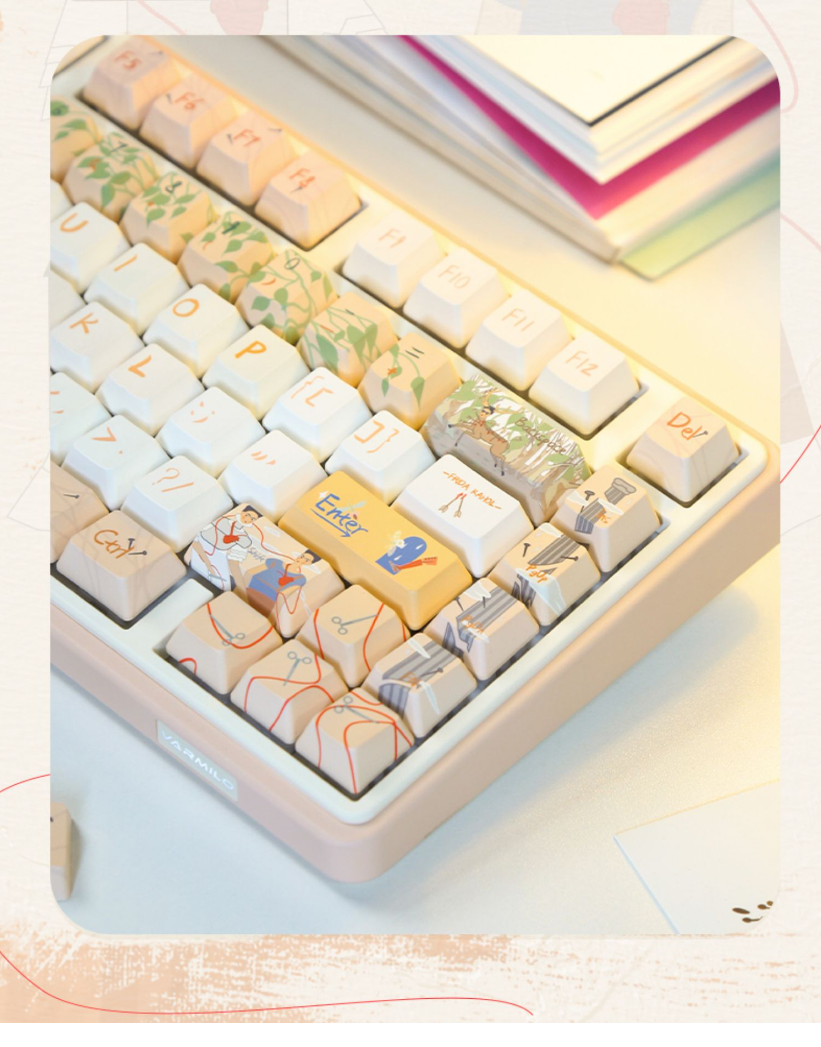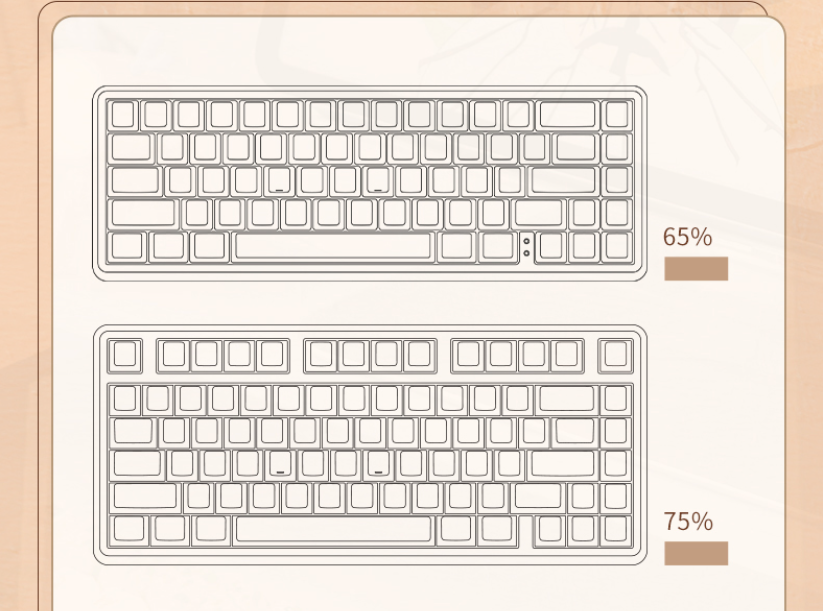 Share
View full details