Regular price
Sale price
$39.99 USD
Unit price
per
Sale
Sold out
4000Hz Polling rate

 

will need to use the 4k dongle.
F1

F1 Pro

F1 Pro Max

F1 MOBA

Sensor

PAW3395

Size

121.2*63.5*37.6mm

Weight

49g

49g

55g

55g

Mouse wheel

Kailh GE2.0

Kailh GE2.0

Kailh GE2.0

Huano

SMART SPEED

not support

support

support

support

4000Hz Polling rate

not support

support

support

support
Features:
Ultra-Lightweight design.
Dual-Connectivity Modes(Wireless 2.4GHz/Wired Type-C).
High-Performance PAW3395 Optical Sensor.
High-Speed 400+IPS and Adjustable 26000 DPI Resolution.
Nordic Master Control Chip(F1 Pro and F1 Pro Max).
SmartSpeed Wireless Technology(F1 Pro and F1 Pro Max).
Up to 130 Hours Of Battery Life.
High-quality Kailh Black Mamba 8.0 Micro-Motion Switches.
Over 90Million Click Durability.
Comfortable Grip.
Swift Movement with Precise Tracking.
High-quality 100% PTFE Feet Stickers.
All-new Dragonfly F1 series of ultra-lightweight mice that offers a comfortable grip, super smooth tracking, long battery life, and SmartSpeed high-speed wireless connectivity.

The series consists of three models, the F1, the F1 Pro, and the F1 Pro Max. As you might have guessed by the naming scheme, the F1 is the basic model while the F1 Pro and F1 Pro Max have the full feature catalog. The F1 and the F1 Pro have an ultra-lightweight design of just 49 grams while the F1 Pro Max has a lightweight 55 grams design.

The F1 series adopts a high-precision PAW3395 optical sensor that provides high-speed 400+IPS tracking and an adjustable resolution of up to 26000DPI. They come equipped with Kailh Black Mamba GE 8.0 micro-motion switches with a clicky feel and a high durability of up to 90 million clicks. With three products in the series, the VGN Dragonfly F1 mouse has something for everyone!!
Feather-Like Ultra-Lightweight Design:
A mouse should be as light in weight as possible, it helps in getting good comfort and at the same time allows for swift gliding on the mat. The new VGN Dragonfly F1 series of mice are probably among the lightest mouse available in the market today with the F1 and F1 Pro weighing in at just 49 grams. Even the F1 Pro Max is just a tad bit heavier at 55 grams.
Precise Aim And Perfect Tracking With High-Performance Optical Sensor:
The performance of any mouse in the market depends largely upon the optical sensor located at its core. The all-new Dragonfly F1 series adopts a highly-acclaimed PAW3395 optical sensor at the core. It provides high-speed 400+ IPS tracking with an adjustable resolution of up to 26000DPI. Users can adjust the DPI settings to their liking and customize their experience with the mouse.
Nordic Master Control Chipset:
VGN has featured a high-performance Nordic Master Control chip on the F1 Pro and F1 Pro Max mouse from the Dragonfly F1 series. The F1 Pro is equipped with Nordic 52833 while the flagship F1 Pro Max houses the Nordic 52840 chipset. They offer excellent performance with fast and strong signal processing and are more power efficient.
SmartSpeed Connectivity With High-Speed Polling Rate:
VGN Dragonfly F1 Pro and F1 Pro Max feature VGN's self-developed SmartSpeed transmission technology. It enables a high-speed 4000Hz Polling rate ensuring quicker trigger response with ultra-low latency, stutter-free smooth connection, and improves the battery endurance as well.
Smooth Clicking Experience With Premium Kailh GE 8.0 Switches:
VGN has equipped the Dragonfly F1 series of mice with high-quality Kailh Black Mamba GE 8.0 micro-motion switches. They offer a satisfying clicking experience and have long durability of over 90 million clicks. 
Extended Battery Life:
VGN Dragonfly F1 series of mice offers amazing performance with extended battery life. The base model F1 has got battery durability of over 40 hours, the F1 Pro lasts for about 65 hours and the Flagship F1 Pro Max has got a battery life of up to 130 hours of continuous usage.
Easy Connection With Most Devices With Dual-Mode Connectivity:
VGN Dragonfly F1 series of mice can be connected easily using dual mode connectivity. The mice offer high-speed Wireless 2.4GHz and Wired USB Type-C connection options. It can be connected to PCs, Laptops, etc.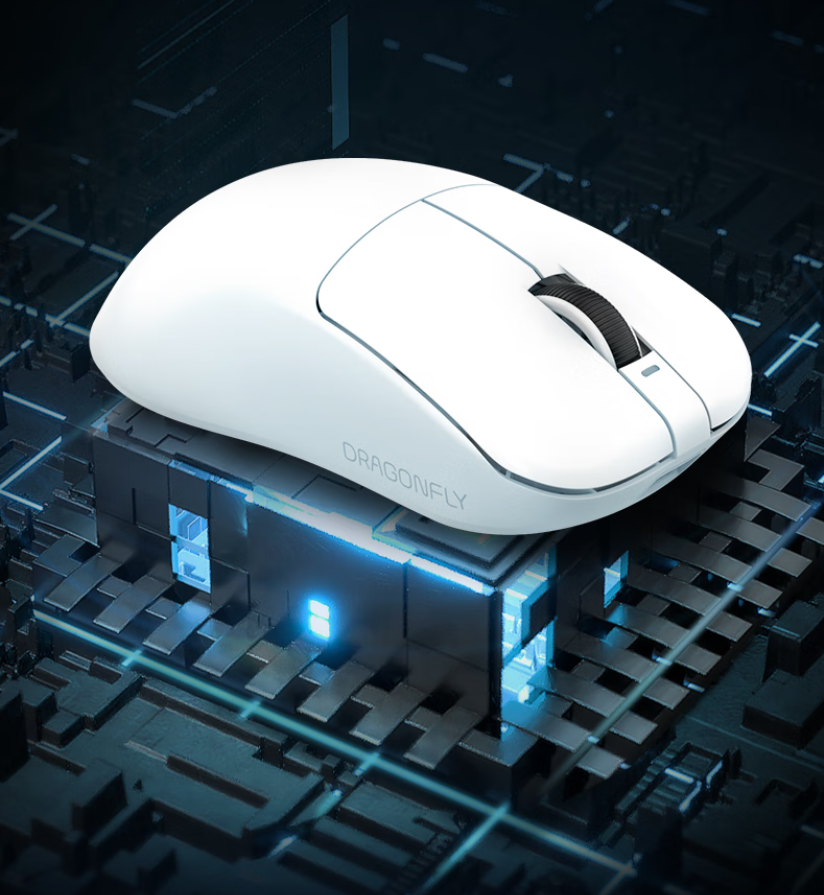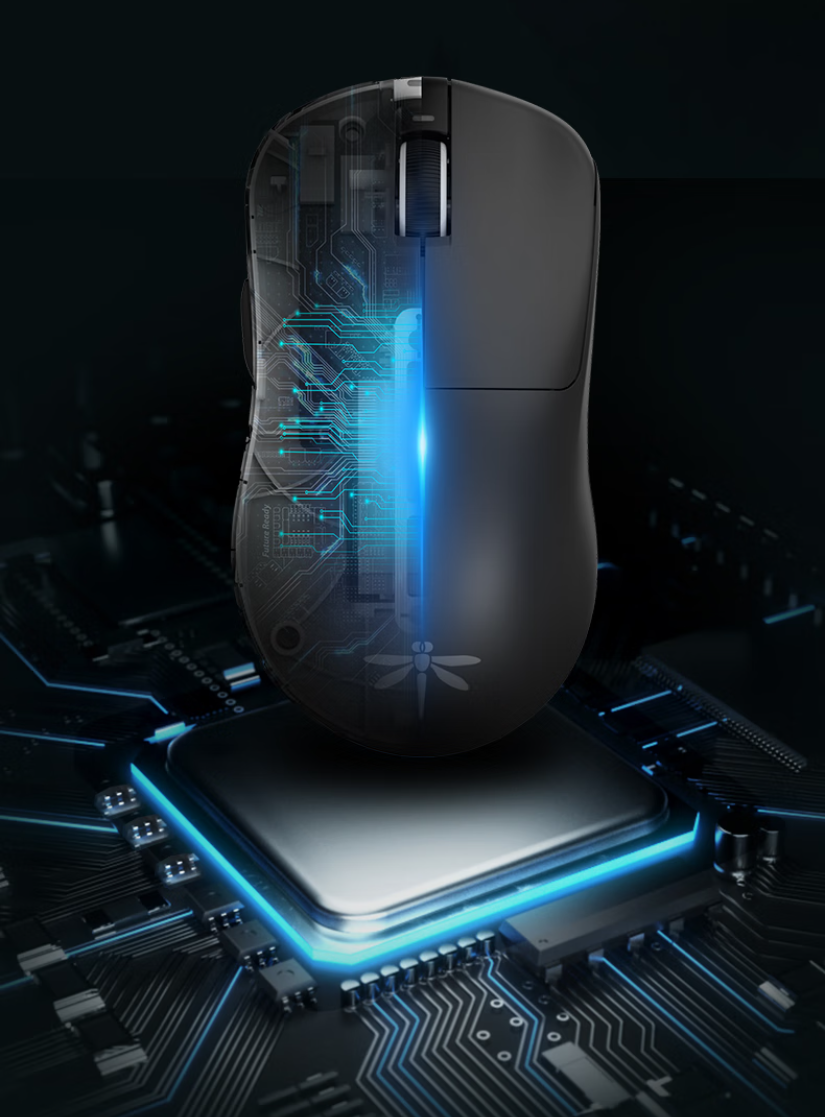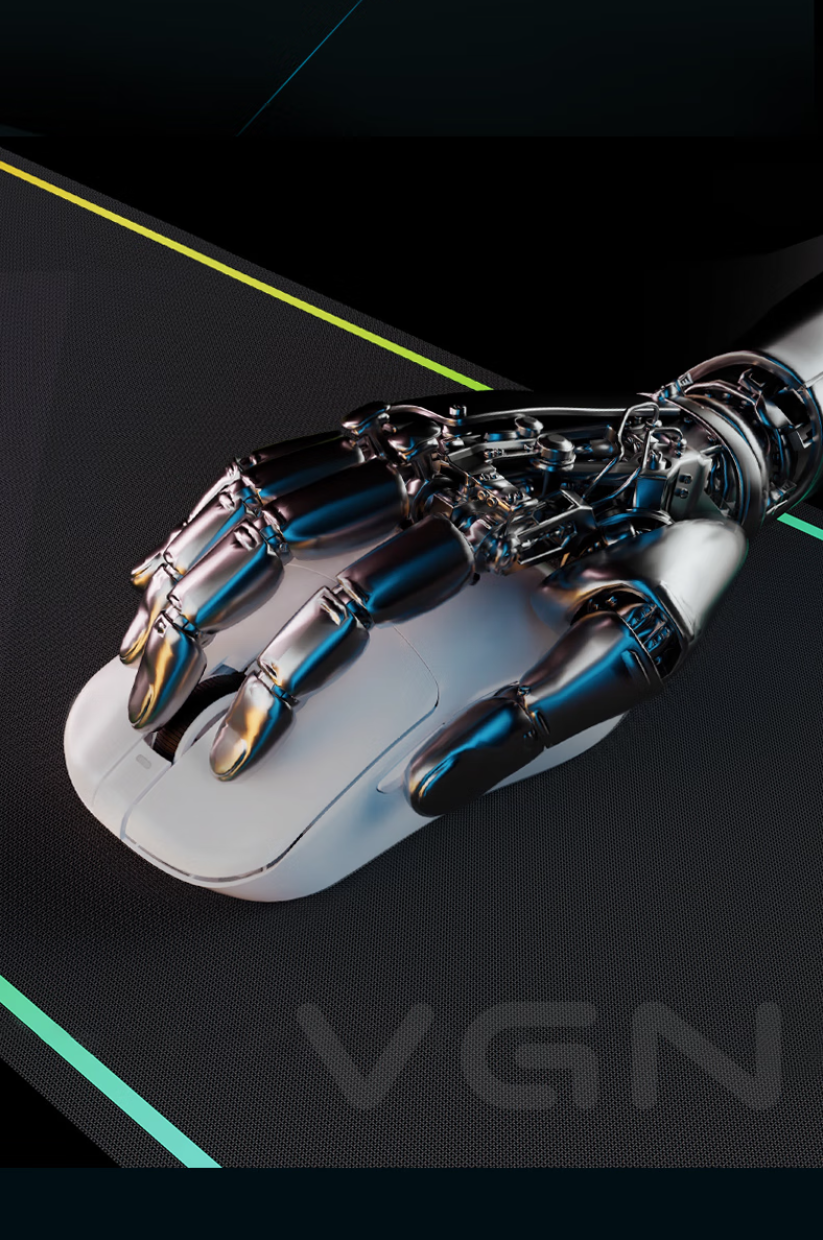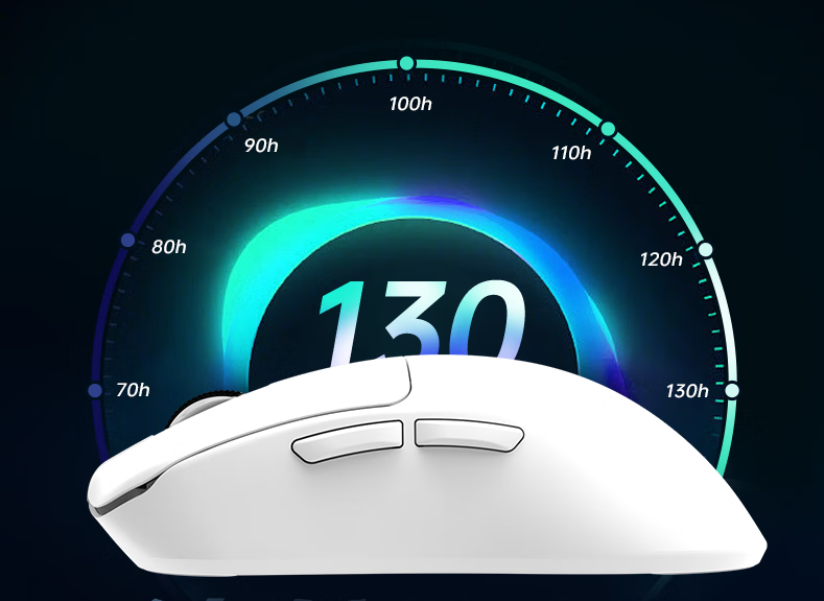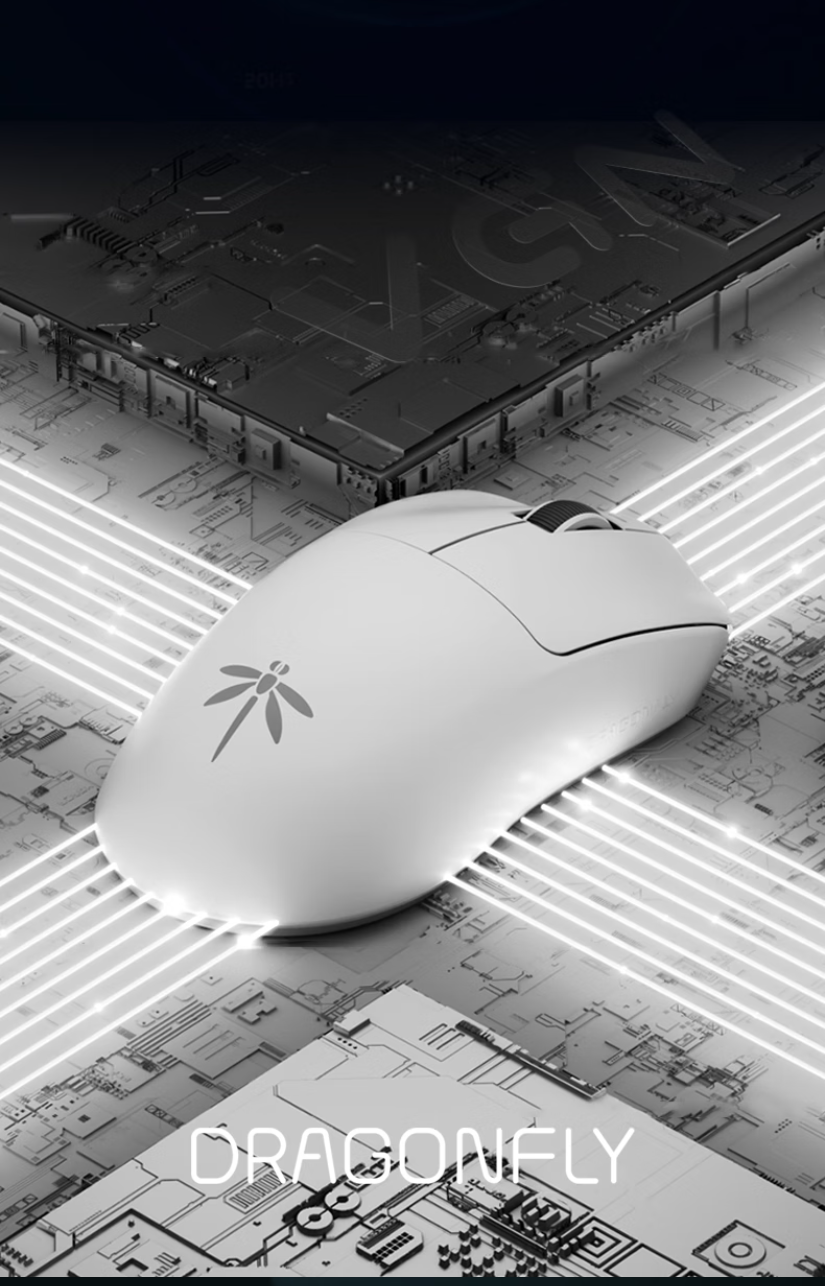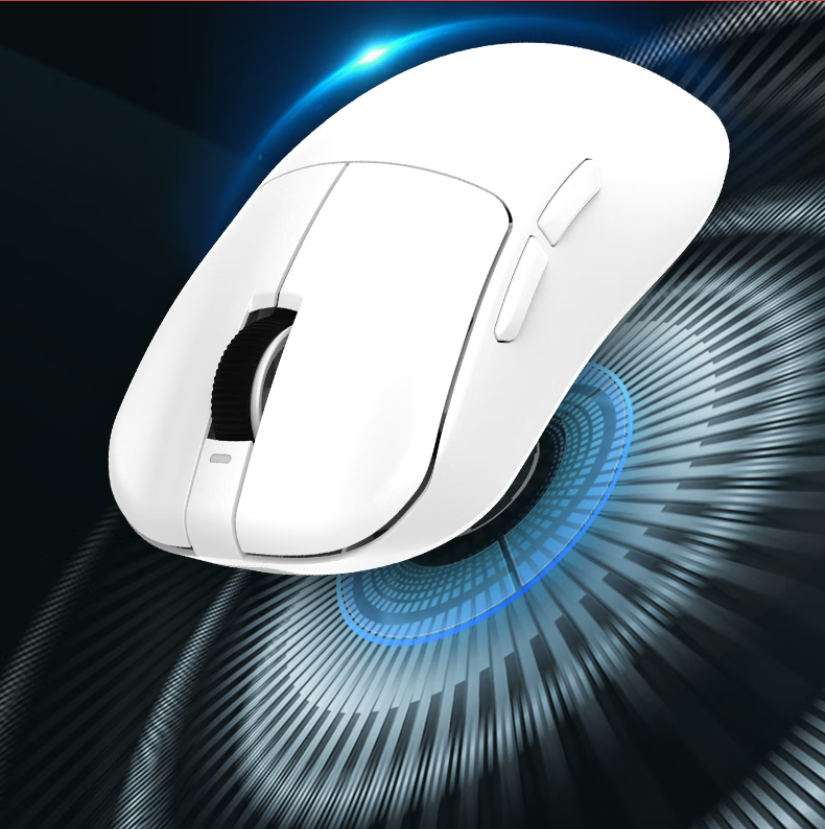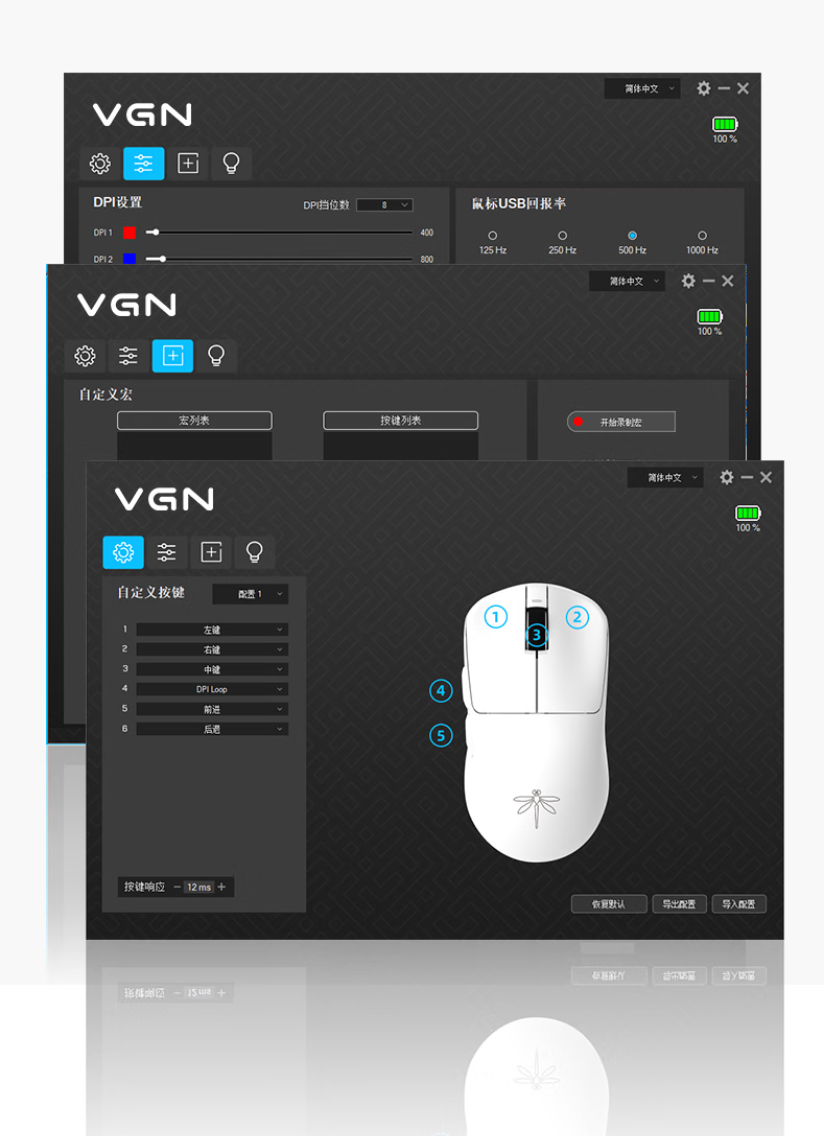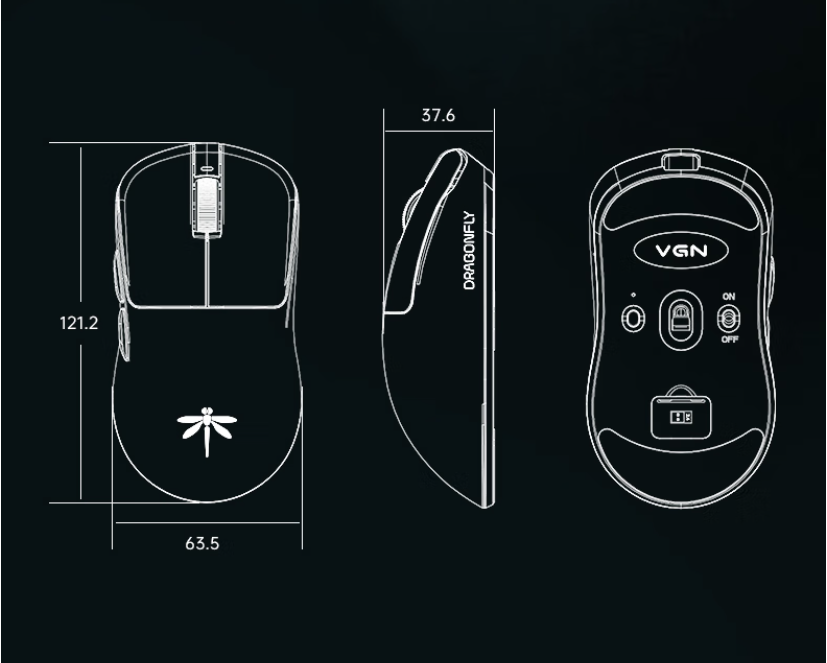 Share
View full details